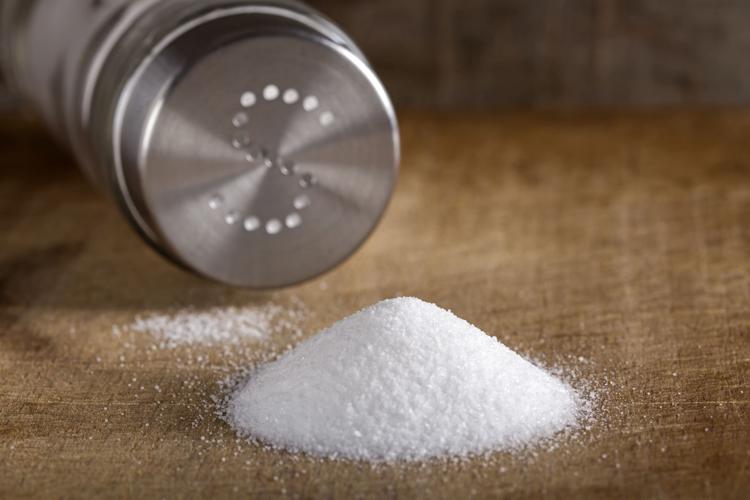 Need advice? Email us at advice@free-times.com.
Dear Salt,
How do you tell your new lover you have a certain kink you'd like them to perform on you while doing the dirty?
***
Easy! Use your words.
If you aren't comfortable enough yet with your partner to say it out loud, take a little more time to get to know them. And maybe don't jump in the sack (or on the kitchen counter or into the above-ground pool or wherever) until you can communicate like an adult. I feel very strongly about this: If you aren't mature enough to express yourself in words when it comes to kink, you aren't mature enough to be in a physical relationship with another person. In every relationship, physical or otherwise, I like to think we aim to treat people with kindness and try not to hurt anyone. Yes, I know this isn't a universal goal because I live in the world and see how horrible people are to each other. But I digress. You seem like a fun person with, um, hobbies, so I believe you don't want to hurt anyone. (I mean, you might enjoy a little light bondage or a spanking or two, but only when it's consensual.)
If you're looking for a way to open the conversation, start with generosity. Ask your partner what they're into and let them know you're open to trying new things. Won't it be cool if you get to say, "No kidding? Me, too!" Or maybe it'll be something you haven't tried that could be fun. This is not the time for baby talk; use accepted terms instead of euphemisms and be explicit. I mean, if you can't be explicit about sex, when can you?
Putting it out there and getting affirmative, verbal consent is the only way to go, and it's fun. It's also the quickest way to find out if someone shares your proclivities. I mean, maybe your thing is a little weird. I'm all for sex positivity, but some requests are more unusual than others. If your taste leans toward the uncommon, just be patient. You may not feel comfortable admitting you're a furry on the third date, especially if your preferred getup is possum, because possums are vile, vile creatures. (Don't @ me.) The sooner you open up about what you want, the sooner you'll know if it's an option. Respect your partner, keep everyone's pleasure in mind, and get talking. Best of luck!
***********************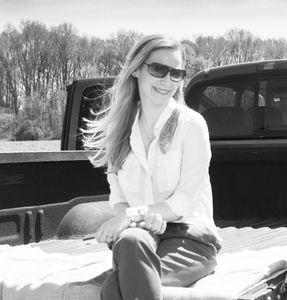 Dear Salt,
My question comes from a time in my life where I am feeling more vulnerable and less in the "know" about many things. In particular, like many, I see less compassion and heart extended to patients seeking medical care. I understand the "why" is based on the system that has developed and I am not here to complain, but to find a way to sort through what is.
So, here goes: When someone needs medical care after a stroke, is there a facility or doctor that has a good reputation that is not based so obviously upon meeting production goals? I am by myself in decision making and would sincerely appreciate hearing about good experiences.
***
My heart goes out to you, and I'm so sorry you're feeling this way. As we got older, we assumed we'd get wiser and always know what to do. I don't know about everyone else, but I keep wondering when I'll figure it out. Truth? I don't think anyone really knows how to navigate the difficult times, but we're all doing a much better job than we think we are. The only way to get through life without any pain is to be close to no one, have no feelings, and enjoy nothing. Your struggle means your life is full, and I bet you love a lot of people who love you back. This is probably no consolation right now. But it does mean there are people who will help you, who want to do what they can, and you can ask. Now's the time. Don't be shy.
Reaching out to a friend or two may help you feel less alone, but you need concrete advice. Unfortunately, I don't have a name. This is where crowdsourcing comes in handy. If you feel comfortable, post it on Facebook, or send out an email to a group of friends who may know someone who knows someone. Share your dilemma as far and wide as you can. We're more connected than ever, so take advantage. (And dear readers? If you have any recommendations, please share them in the comments or with me on Facebook and I'll pass them on.)
On another practical note, find a social worker. Ask to see the hospital social worker, or ask for a referral. In this state, there are individuals who are licensed to help, and a good social worker is made of equal parts knowledge and compassion. They're also generally less expensive than other options. There are social workers in private practice who will help you manage care, putting all the pieces together while respecting the dignity of the patient. You didn't mention the age of the patient, but there's a firm here in Columbia that specializes in elder care, Senior Matters (803-779-1181). While I haven't needed them personally, I've heard nothing but good things from people who have. (Full disclosure: Owner and CEO Mary Katherine Bagnal and I got our master's degrees in social work at the same time. She was smart, kind and a hard worker. Still is, I hear.)
I wish I could make you a cup of tea, give you a big hug, and fix everything. I share your sadness about the lack of compassion and heart in our health care system. I know there are exceptions, and I've been lucky enough to experience them, but it's hard to know where to find those caregivers. Your letter resonated with me and I dearly hope you don't feel alone, that you're able to reach out to people for help, and that ultimately you know you're doing things right.