Charleston's burger scene is pretty tight. From Pub Fare's double-decker smashed burger to the Little Jack's Tavern slider, named one of the best in the nation by Bon Appetit, finding a delicious option isn't hard to do. 
But what about the most indulgent? The most boss for the least amount of bucks? Here's a very small sliver of what you can find downtown and why it's a good value (or not).
The $6 burger - Torres Superette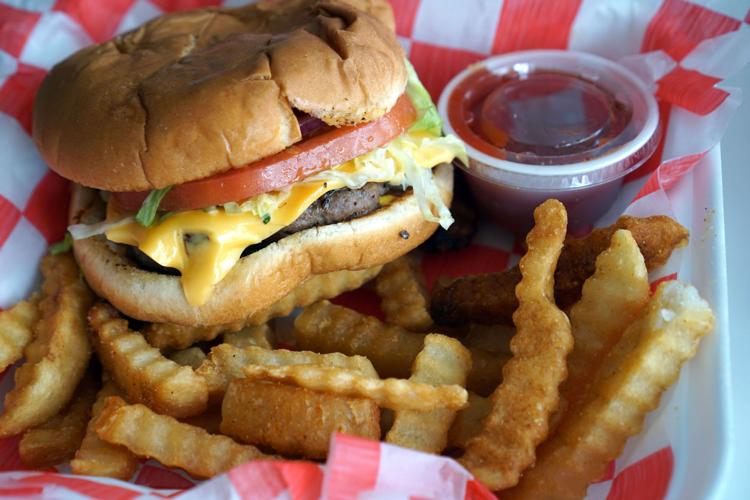 For that, I headed to Torres Superette on Rutledge Avenue in the northern reaches of the peninsula, where you can find overstuffed burritos and quesadillas being cooked up in the back of a convenience store. There are no complimentary baskets of bread or even tables and chairs here. Instead, you order at the cash register in front and stand around in back while the two guys prepare your food.
The burger here is nothing fancy, but it's cooked on the flattop and comes in your typical bun with onion, lettuce, tomato, ketchup and mustard and American cheese, if you specify cheeseburger. Add fries, and your total cost comes to $6.99, which is the same as a double quarter pounder meal at McDonald's. I'm not saying the quality is much better at Torres, because it tastes very much like an all-American fast food burger, but the french fries are crinkle-cut and it's fun to stumble upon a convenience store that does good food to-go. 
The $10 burger - Rutledge Cab Co.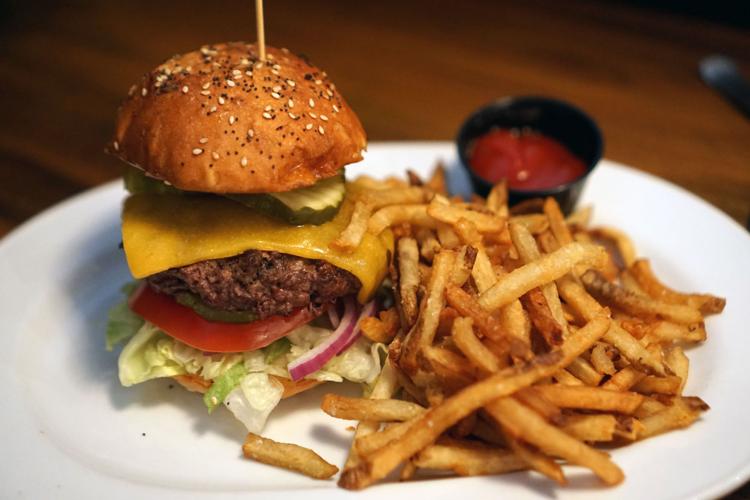 Now when it comes to a mid-level restaurant burger with great value, that accolade goes to Rutledge Cab Co. because on Monday nights, they take their $10ish burger (depending on toppings) and slash the price by 50 percent. So you're looking at a $5 burger with french fries that's made with quality, hormone-free beef. It's a good burger too. Served on a freshly made bun sprinkled with sesame seeds you can add a cheese of your choice, housemade pickles, bacon and all sorts of worthy toppings. They'll cost you though, ranging from 50 cents to two bucks, so you could easily end up with a $15 burger here. I opted for the cheddar cheese and splurged on the pickles, which were easily worth both quarters. 
The $26 burger - Palmetto Cafe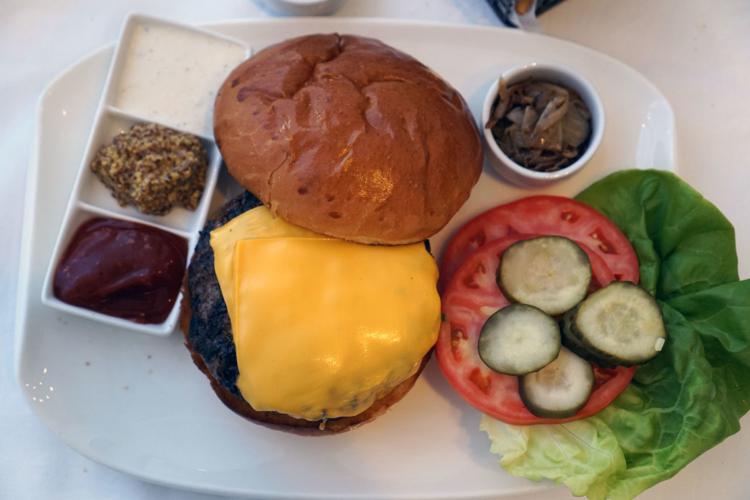 Palmetto Cafe is located within the chichi Belmond Charleston Place hotel. It's the sort of bright and airy place you'd find yourself eating a pricey breakfast during a business convention. Or an expensive burger at lunch.
Indeed, they boast the most expensive burger in town with the Surf & Turf Burger, which piles lobster and bearnaise onto a regular old hamburger for a whopping $29. Unwilling to combine lobster with beef and cheese, even though I'm far from kosher, I opted instead for the '21' Burger, named for New York's 21 Club, which is also owned by Belmond, and is considered the first to ever serve an expensive haute burger. Back in the '50s, they dared charge $2.75. In recent years, that price soared to $30. It seems Palmetto Cafe is simply paying homage to overcharging with its $26 burger.
After a couple baskets of complimentary bread served with flavored butters, the '21' Burger came deconstructed on a large platter. Pickles, caramelized onions, some bibb lettuce and two shamefully mealy slices of tomato balanced out the compartments of ketchup, grain mustard and horseradish sauce. I opted for American cheese, even though fancier cheese could be had, because that's what I like on my burger. A side of fries, for $6, came served adorably in mini fry baskets. Unfortunately, we didn't get adorable tiny ketchup bottles like you do with room service.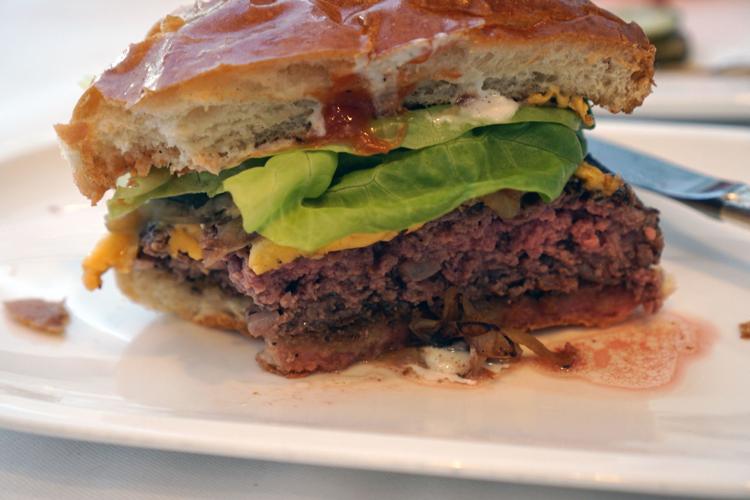 During the meal, our table was professionally crumbed (or is it de-crumbed?) with one of those official crumbing tools, signaling that we were in a quality place. The bill came delivered with chocolate treats, perhaps to soften the blow. In the end, I don't think this burger delivers enough indulgence to warrant the price tag. 
The value verdict 
Finding a good burger value requires the willingness to spend around $10-$13, plus drink and tip in a sit-down restaurant, but if you're smart, you'll keep an eye out for burger nights. There are enough around town that you could eat great quality burgers at least four nights a week without paying full price. Right now, I bet you're asking when those nights are, and I'll be getting you a list soon. But for now, you'll have to make do with Mondays at Rutledge Cab Co.