The ultimate guide to Charleston area food trucks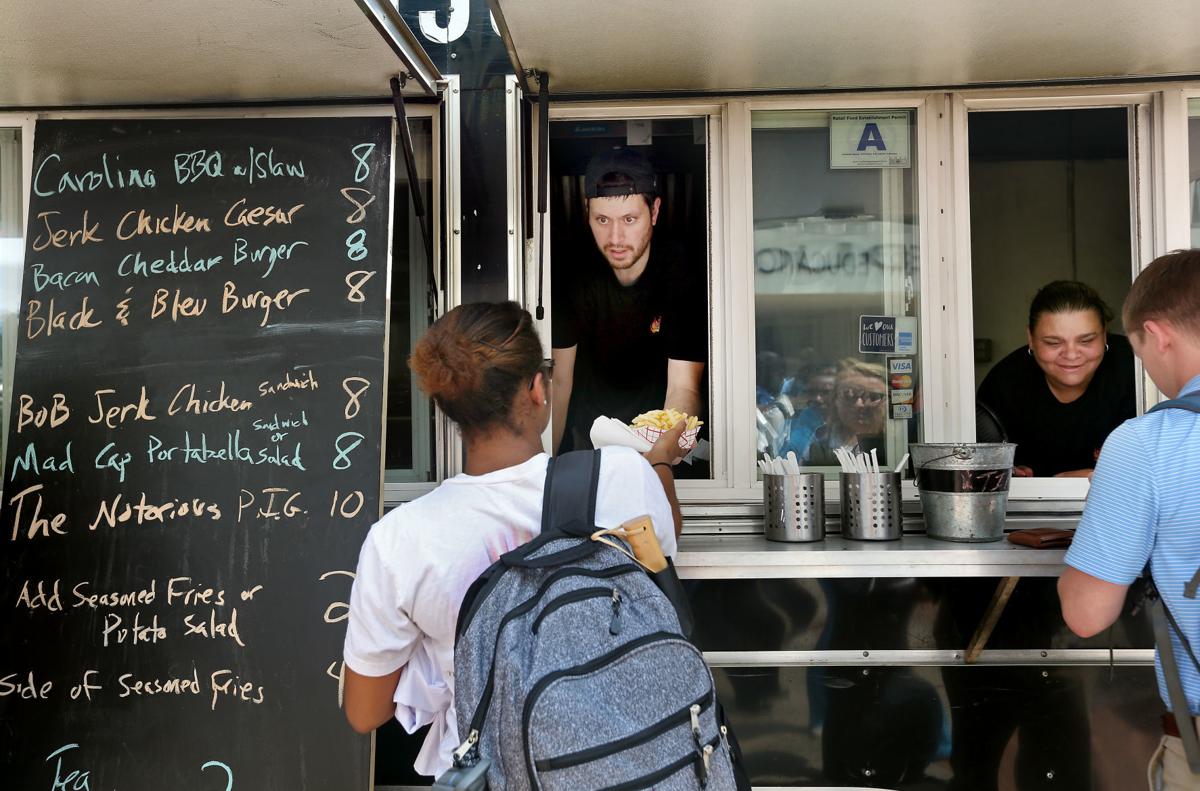 Unless you work in a very big office or live in an apartment complex, you probably haven't patronized a food truck lately.
As The Post and Courier's food section two years ago reported in its first overview of local food trucks, food truckers here serve a very different function than their brethren in Austin, Texas, or Portland, Ore. Whereas trucks in those cities are generally devoted to a single niche item that wouldn't fly as a full-fledged restaurant concept, such as avocado tacos or Mauritian samosas, Charleston area truck operators tend to be generalists.
That's because rather than deal with the hassles associated with driving and parking a food truck in downtown Charleston, most truckers here instead gravitate toward places that could provide food service but don't. And when a truck is a stand-in for an office cafeteria, condo snack bar or brewery kitchen, it's bound to offer an approachable menu of burgers and fried chicken sandwiches. Pizza and barbecue are popular, too.
So that much hasn't changed since The Post and Courier last profiled the food truck scene. But the topic seemed ripe for revisit, if only because there are so many more trucks on the road. According to S.C. Department of Health and Environmental Control, there are now approximately 220 trucks, carts and trailers licensed to sell food in Berkeley, Charleston and Dorchester counties.
If you're already familiar with a truck or two, that doesn't necessarily mean your lunch options have suddenly increased a hundredfold: A number of those permits belong to food trucks that aren't currently active. And even active trucks may confine their public appearances to occasional special events.
Still, food trucks are no longer a sidebar to the area's culinary conversation. Much of the talent and diversity that engaged eaters seek are now found on four wheels.
Found, though, is the operative word. Until now, there hasn't been a complete listing of food trucks for potential customers to consult. The following directory is the first comprehensive guide to who's serving what, where and when in the tri-county area.
Of course, it comes with a few caveats: Any hunter can appreciate the difficulty of tracking down things that move. In addition to sending a survey to every food truck with an online presence, I looked for trucks without posted contact information at the addresses their owners registered with the state, as well as along corridors where trucks like to park. I also chased after truckers who didn't respond to e-mail or social media messages, following the same method. In both cases, my success rate was about zero.
Fortunately, though, it's easy enough to update our online directory: Please feel free to get in touch if your truck's missing from the list. And if you're just hungry, please keep the following in mind:
It's common for a truck to have a website, Facebook account and Twitter account, but the online address listed for each truck is where schedule updates are posted most frequently and reliably.
And speaking of reliability, plenty of food truckers got into trucking because they wanted the freedom to set their own schedules. In other words, it's never guaranteed that a truck will show up where and when you expect it. Even when a truck has a standing appointment (listed here as "on the street"), it's always wise to check its current plans before making a trip.
If you're reading this story in print, please visit postandcourier.com/food for photos of the trucks and the food they serve, provided by the trucks' owners.
Here we go! Use the links below to jump by cuisine type.
Asian | Barbecue | European | Hot dogs and burgers | Latin American | Mediterranean | Pizza | Seafood | Southern | Sweets |
ASIAN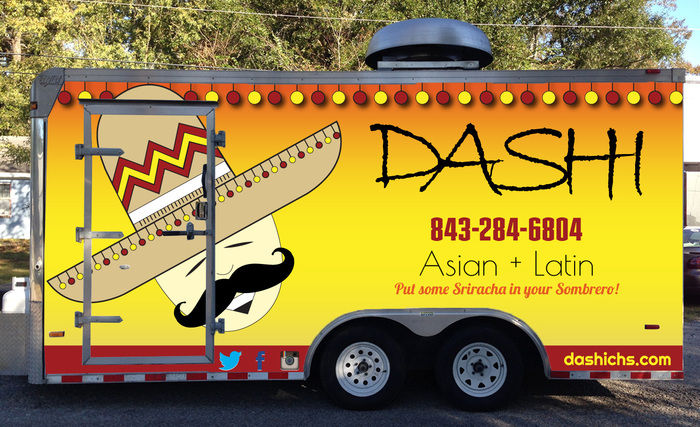 Specific fixations often inspire trucks: In the case of Dashi, the owners were initially most interested in paella and steamed buns.
Opened: 2015
Owners: Stephen Thompson and Oscar Hines
Signature dish: Duck curry noodles
Price: $5-$11
Online: dashichs.com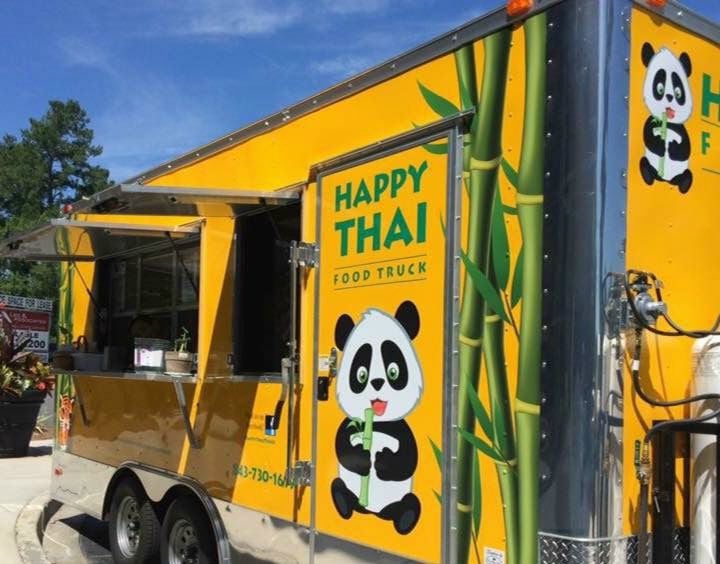 Happy Thai's menu, designed for outdoor snacking, includes steamed buns and barbecue pork on a stick, but most customers order the chicken pad thai.
Opened: 2016
Owner: Ava Raley
Signature dish: Pad Thai
Price: $7-$16
Online: facebook.com/happythaitruck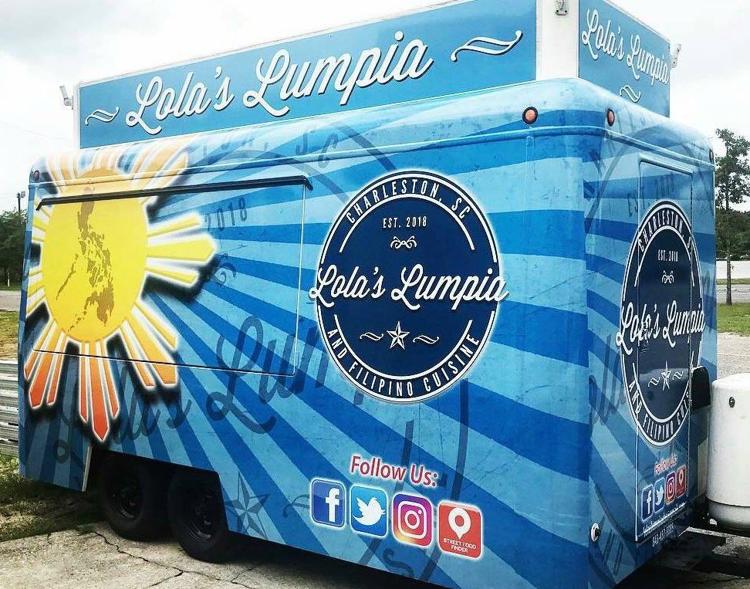 The former owners of Willie's on Dorchester Road are using recipes specific to their family but swear their dishes will take anyone who grew up eating Filipino food "right back to their Lola (grandmother)'s house, surrounded by family and friends, just eating and enjoying each other's company."
Opened: 2018
Owners: Mark and Reneka Prynkiewic
Signature dish: Chicken adobo, marinated overnight; browned in a wok; simmered and served over garlic rice.
Price: $4-$10
Online: streetfoodfinder.com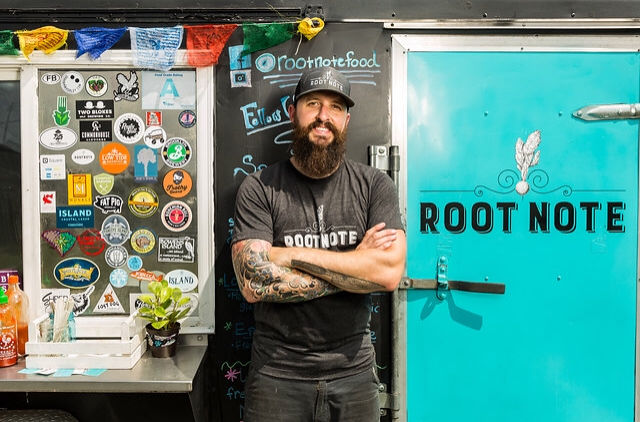 After 20 years in food service, Josh Taylor launched Root Note so he could cook what he wanted to cook, including locally grown food with Southeast Asian spices.
Opened: 2017
Owner: Josh Taylor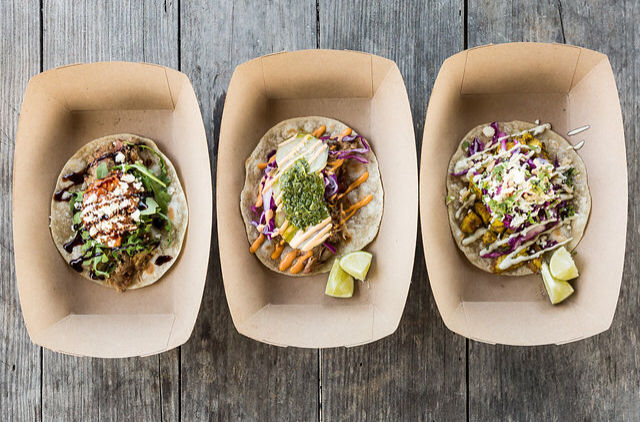 Signature dish: Curried shrimp-and-grit fritters with chili bacon jam
Price: $8-$12
Online: instagram.com/rootnotefood
BARBECUE