Thankfully for retail workers, the U.S. may have passed peak Black Friday: With online shopping every year claiming a bigger share of the holiday pie, e Black Friday fanaticchain stores are easing off the Thursday evening openings that were standard a few years ago. This year, TJ Maxx, Nordstrom and Ikea are among the more than 75 major stores planning to stay dark.
And yet, for some Thanksgiving celebrants, the lure of Bass Pro Shops and Kohl's and Walmart is hard to resist. What to do when a guest shows up with a stack of clipped coupons and a stopwatch set to go off before the sales bell rings at 6 p.m.?
In this case, your counteroffensive is dessert. Even the most dedicated deal hunter won't want to skedaddle before this cherry berry jumble pie is served.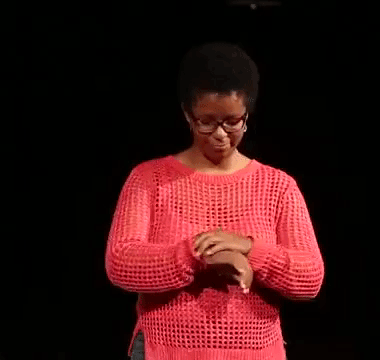 There's something amiss in "Freedom from Want," the Norman Rockwell painting that's considered the quintessential depiction of an American Tha…