Spirited Brunch returns this Sunday in Charleston
Spiritual practices on the Charleston peninsula are tremendously diverse, but something nearly all of them have in common is tradition: Holidays are repeated year after year, and generation after generation commemorate life cycle events in essentially the same way.
So it only seemed right for The Post and Courier's Food section to repeat its Spirited Brunch, during which downtown houses of worship share their food and faith with the general public. On Sunday, April 22, 21 congregations will invite tour-goers into their prayerful spaces to sample a representative snack.
Those who attended the first Spirited Brunch in May 2017 would likely agree that the self-guided tour isn't back on the calendar just for rote reasons.
According to participants who shared their thoughts on the inaugural event, it offered a unique opportunity for residents and visitors to peek behind doors that they usually hesitate to open, and experience the vibrancy of the communities behind them. They raved about okra roll-ups at the Unitarian Church, caramel cake at First Baptist and fried chicken at Morris Brown AME. 
"Everyone had nothing but compliments about today's wonderful tour of the local churches," said Dolly Lipman of St. Mary's Roman Catholic Church. "We heard several people say they hope this becomes an annual event."
Hopes answered. Please plan to join us on Sunday from 12:30 p.m. to 3:30 p.m., even if you took part in the 2017 Spirited Brunch: This year, we have almost twice as many houses of worship ready to welcome visitors.
The details
Even a lofty event has logistics, so a few more words on how the tour will work. There is no admission charge, and no registration is required. The tour will take place rain or shine.
The Arnold Hall at the College of Charleston will function as our headquarters, but it's not necessarily a starting point: Attendees can structure their routes however they choose. But if you're determined to try Huguenot torte or okra pilau, please keep in mind that houses of worship may run out of food before 3:30 p.m. And while there is no set duration for a visit, many tour-goers last year ended up stopping at three to five houses of worship.
No matter your route, look for the "Spirited Brunch" yard signs at each stop, indicating you're in the right place. We'll also have "Spirited Brunch" stickers available; attendees aren't required to wear them, but feel free to affix one to your lapel if you want to identify yourself as a visitor (or if you want other Spirited Brunchers to recognize you on the roads between stops.)
All of the site information here is available in the form of a handy online map.
Although the participating congregations belong to a variety of denominations, there are many more spiritual practices in the greater Charleston area. For this event, we invited every downtown house of worship we were able to reach by e-mail, phone or flier left on the doorstep. Those that had the capacity to participate during this busy season generously accepted.
If you have any questions about the event, please e-mail hraskin@postandcourier.com or call 843-937-3350. We look forward to seeing you.
The sites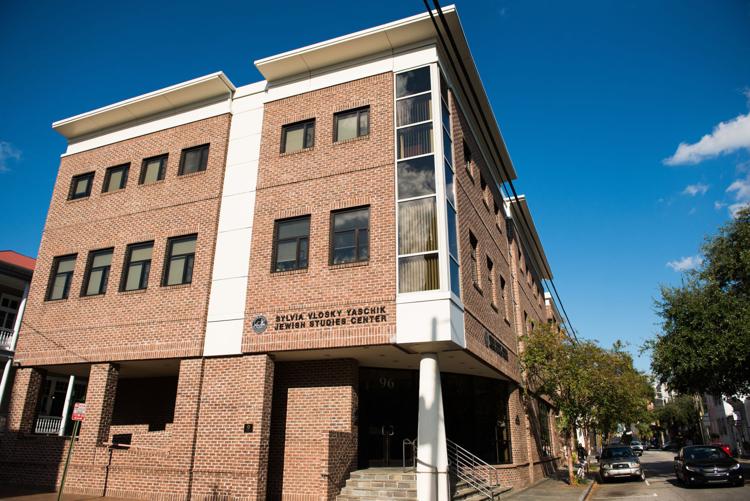 Arnold Hall at the College of Charleston
96 Wentworth St.
843-953-0895
During the event, the Department of Religious Studies will staff a central hub on the College of Charleston campus, where attendees can talk to faculty members about the long history of religious pluralism in Charleston, and why it's an essential part of our nation's heritage.
Bonus: If you're planning to walk all or part of the brunch route, bottled water and water fountains are available here.
Bethel United Methodist Church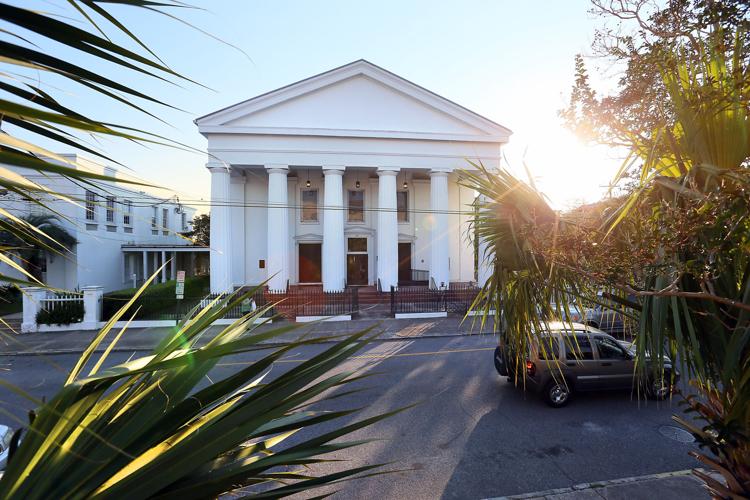 57 Pitt St.
843-723-4587
Situated at Calhoun and Pitt streets since 1797, Bethel is affiliated with the United Methodist Church. It's serving lemonade and olive-and-cream cheese sandwiches, a Bethel Ladies' tradition that dates back to Columbia College alumnae's fondness for the sandwich in the early 1900s.
Bonus: Bethel will offer sanctuary tours during the event. Additionally, Bethel's organist has volunteered to play Bethel's organ, which is furnished with 51 sets of pipes.
Know before you go: Food and drink are not allowed in the sanctuary.
Cathedral of St. John the Baptist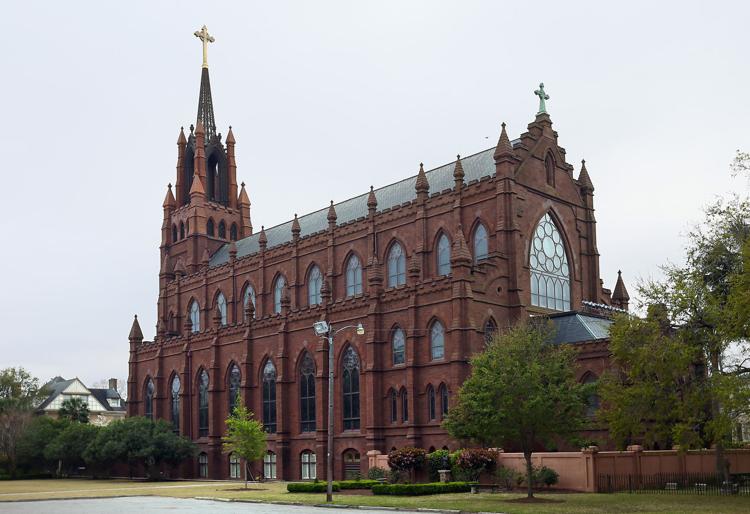 120 Broad St.
843-724-8395
Bishop John England, who in 1821 purchased the land where the cathedral now sits, provided the inspiration for St. John's snack. The city's first bishop was born in Cork, Ireland, so St. John's is serving okra soup with Irish soda bread. 
Bonus: Sanctuary tours will be offered during the event.
Know before you go: Because of the length of its Sunday morning service, the Cathedral of St. John the Baptist is delaying the start of its Spirited Brunch program. Please wait until 1 p.m. to visit St. John.
Central Mosque of Charleston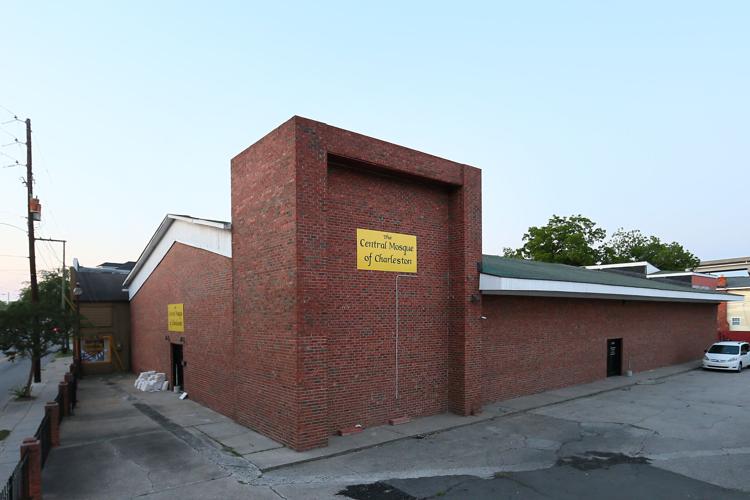 1082 King St.
843-720-8614
The Central Mosque of Charleston is the largest mosque in the tri-county area. The mosque will serve dates traditionally used to break the daily fast during Ramadan, as well as basbousa, a syrup-soaked semolina cake popular with members originally from the Middle East.
Bonus: Members will be available during the event to answer questions about the Muslim faith.
Know before you go: Modest dress is required to enter the sanctuary; pants are preferred. If the parking lot is full, there are additional spaces beneath the bridge.
Charleston Tibetan Society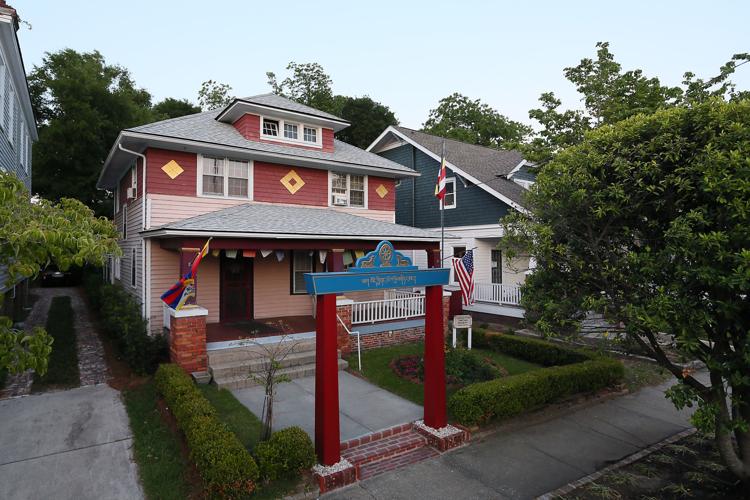 12 Parkwood Ave.
843-937-4849
Founded in 1994 with the goals of advancing world peace, supporting Tibetan refugees and drawing attention to Tibet, the Charleston Tibetan Society regularly offers courses in Buddhist thought and meditation. In keeping with its commitment to Tibetan culture, the society is serving chai tea and ginger cookies.
Bonus: The teaching center has books, prayer flags, prayer beads and incense for sale. 
Know before you go: Visitors must remove shoes before entering. There are shoe storage shelves in the hallway.
First Church of Christ, Scientist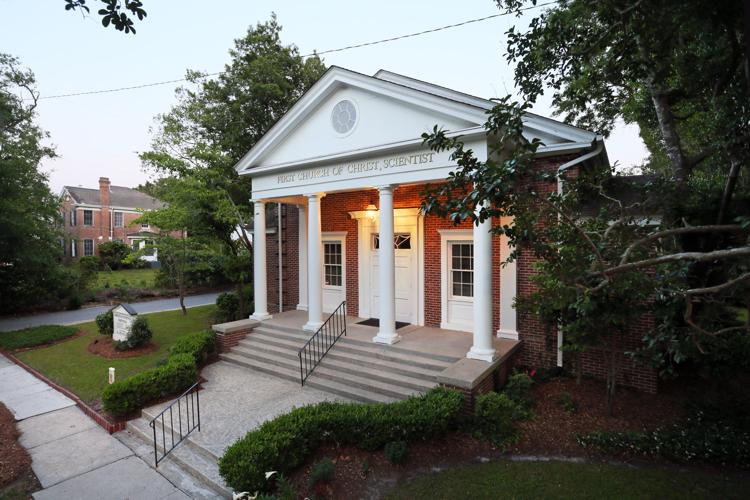 137 Moultrie St.
843-608-4685
Charleston's First Church of Christ, Scientist, observed its centennial in 2016. A branch of The Mother Church in Boston, the congregation is serving dessert as a symbol of fellowship and hospitality. "We don't have food traditions in our worship," Sarah Hyatt explains.
Bonus: First Church of Christ, Scientist, will conduct sanctuary tours during the event.
Know before you go: A parking lot is located behind the church on Sutherland Court.
First Scots Presbyterian Church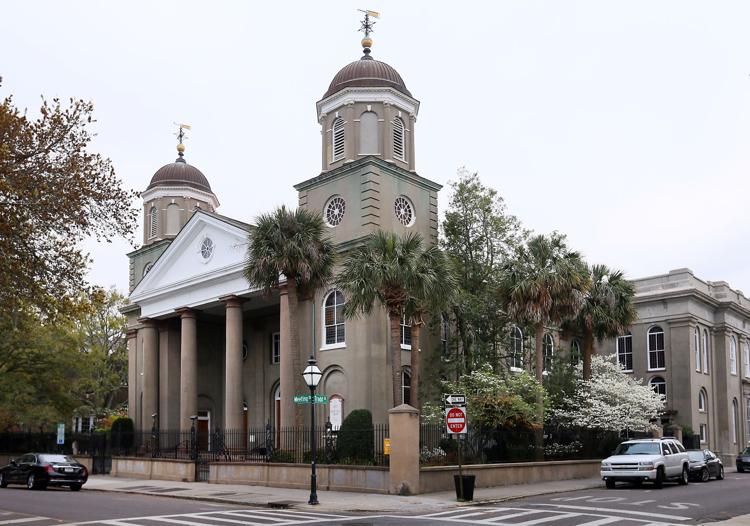 53 Meeting St.
843-722-8222
Charleston's fifth oldest church was built by a pair of Scottish brothers. It's recognizably Scottish elements include a stained glass window with the Church of Scotland's seal and gates featuring wrought iron shaped to look like Scottish thistles. The congregation also will honor its Scottish roots by serving shortbread cookies.
Bonus: Sanctuary tours will be offered during the event.
Know before you go: Backpacks, photography and outside food and drink are prohibited in the church. 
The French Huguenot Church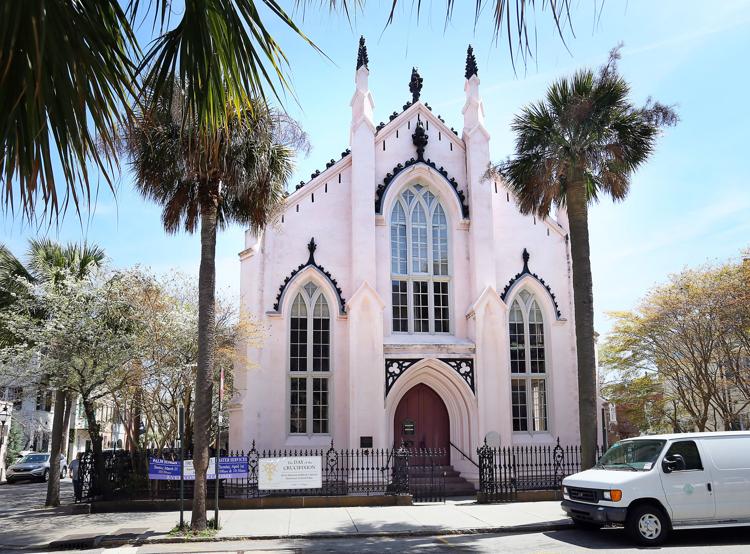 136 Church St.
843-722-4385
French Huguenots have had a presence in Charleston since 1680, but the local group's favorite snack has a considerably shorter history. As member Vickie Guerry explains, Ozark pudding didn't acquire the name "Huguenot Torte" until 1942, when the pastry was rechristened in honor of a tavern kitty-corner from the church.
Bonus: Sanctuary tours will be offered during the event.
Know before you go: The accessible entrance to the church is located along its left side. Torte will be served at 44 Queen St.; trained guides will be stationed at at both venues.  
Grace Church Cathedral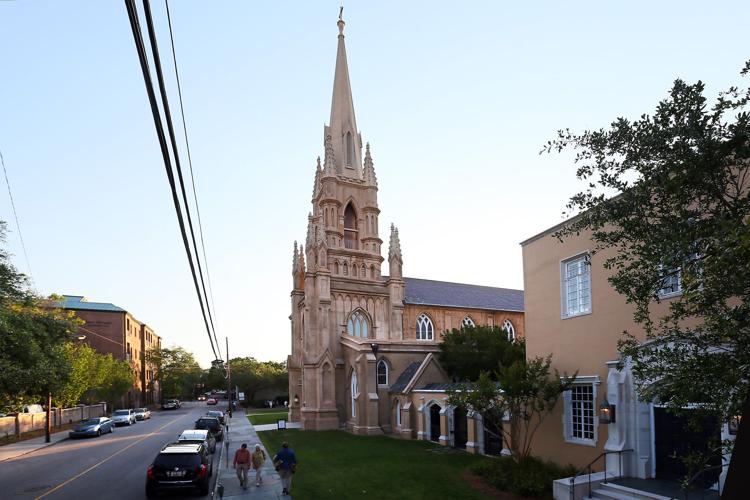 98 Wentworth St.
843-723-4575
Founded in 1846, Grace Church Cathedral in 2015 was designated as the cathedral of The Episcopal Church in South Carolina diocese. As a preview of its annual tearoom, which annually raises $80,000 for charity, Grace is serving tea sandwiches, sweets and iced tea.
Bonus: Grace's cookbook, which includes a recipe for the church's signature okra soup, will be available for sale in the church bookstore.
Know before you go: There is very limited free parking behind Grace, but visitors also can use the free lot at Memminger or pay for parking in the lot at St. Philip and Wentworth streets.
Greek Orthodox Church of the Holy Trinity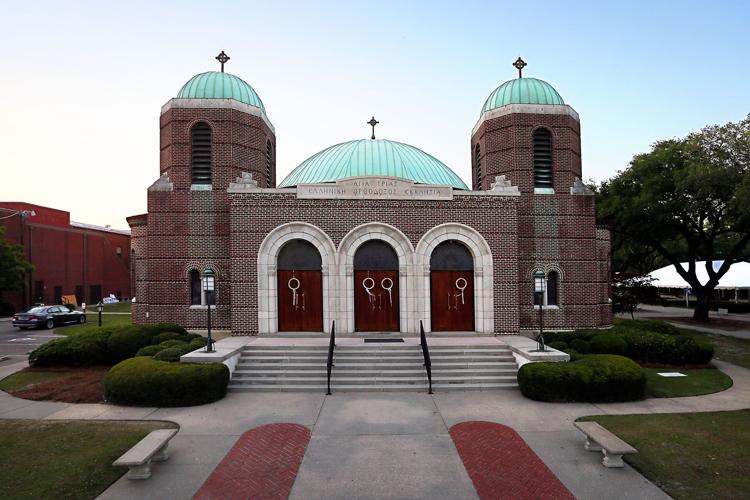 30 Race St.
843-722-2331
South Carolina's first Greek Orthodox church opened in 1911; it annually hosts the city's oldest festival. "Our culture is part and parcel of our faith and heritage," an organizer says of Holy Trinity's decision to serve Greek cookies.
Bonus: Sanctuary tours will be offered during the event, and the church's award-winning cookbook will be available for sale.
Kahal Kadosh Beth Elohim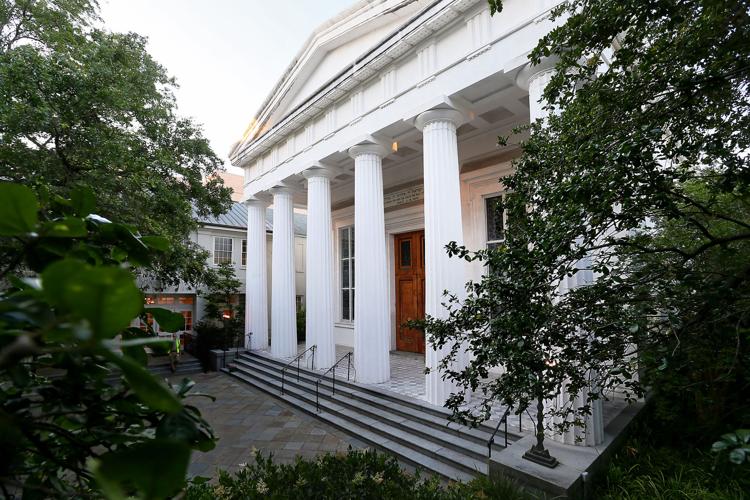 90 Hasell St.
843-723-1090
Founded in 1749, KKBE is a Reform Jewish congregation. It's serving babka because the sweet yeast cake is traditional in Ashkenazi Jewish households.
Bonus: KKBE will conduct sanctuary tours and open its gift shop during the event.
Know before you go: There is no on-site parking at KKBE; please park at Charleston Place. Strollers aren't permitted on tours.
Louis G. Gregory Baha'i Museum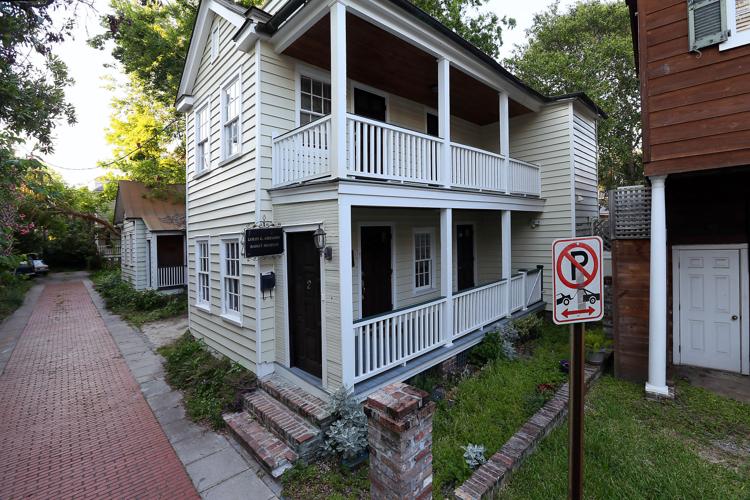 2 Desportes Court
843-437-7928
The nation's first Baha'i museum was opened in 2003 by the Baha'i Spiritual Assembly, the local branch of an almost 200-year-old faith that stresses the oneness of mankind and the oneness of world religions. The community will pour cold drinks because, as an organizer explains, "We wanted to try to remain food neutral as the Baha'i Faith is a religion of unity in diversity. There is no food tradition that would represent the foundational belief of oneness."
Know before you go: Desportes Court is a narrow alley, so visitors are encouraged to use a nearby parking lot on St. Philip Street.
Mt. Zion A.M.E Church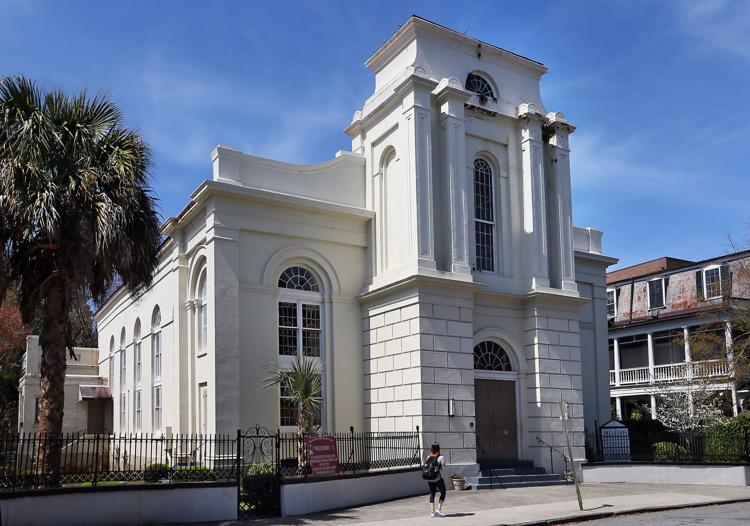 5 Glebe St.
843-722-8118
The first black-owned brick church in Charleston, Mt. Zion was founded in 1882 by AME followers who felt Mother Emanuel was overcrowded by its 5,000 members. For the Spirited Brunch, Mt. Zion is preparing a traditional New Year's Day spread of hoppin' John, greens, cornbread and golden fried chicken.
Bonus: Alphonso Brown of Gullah Tours will be on hand to speak about the church's history.
Know before you go: To enter the church, use the gate to the left of the building and the door at the top of the ramp.
Second Presbyterian Church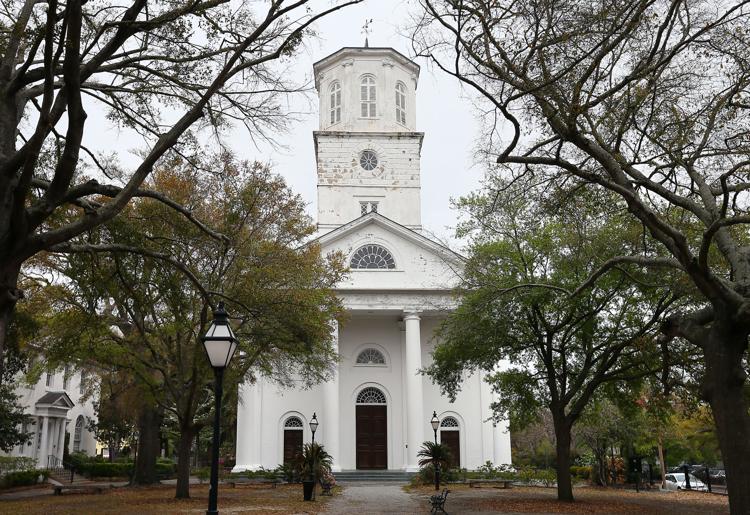 342 Meeting St.
843-723-9237
Second in Charleston, but first in the hearts of the Presbyterian Historical Society, this 207-year-old church was designated "Historical Site Number One" by the Presbyterian Church of the U.S. As a preview of its upcoming tea room program, Second Presbyterian Church is serving okra soup and pimento cheese sandwiches.
Bonus: The church will offer sanctuary tours during the event. 
St. Johannes Lutheran Church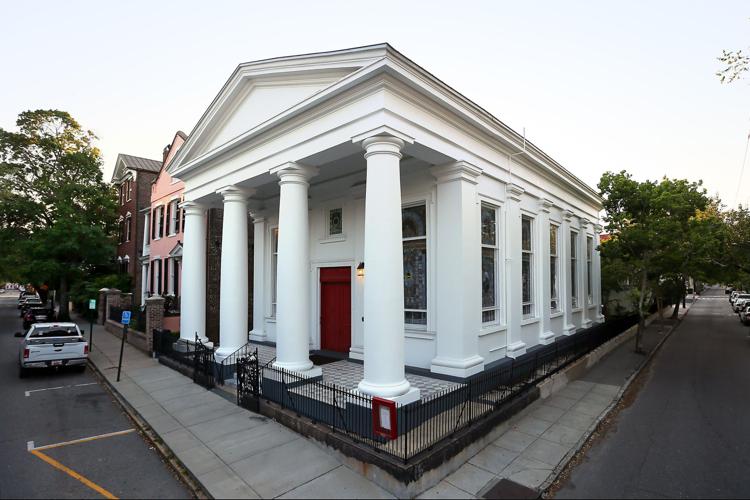 48 Hasell St.
843-722-8906
When St. Matthews moved to King Street in the 1870s, a group of members decided to return to the church's original location and conduct services in German; St. Johannes stuck to German until 1910. It will serve German apple cake and tea, in keeping with the menu for St. Johannes' twice-yearly dessert tearooms.
Bonus: The church will offer sanctuary tours during the event. Tearoom cookbooks also will be available for sale. 
St. John's Lutheran Church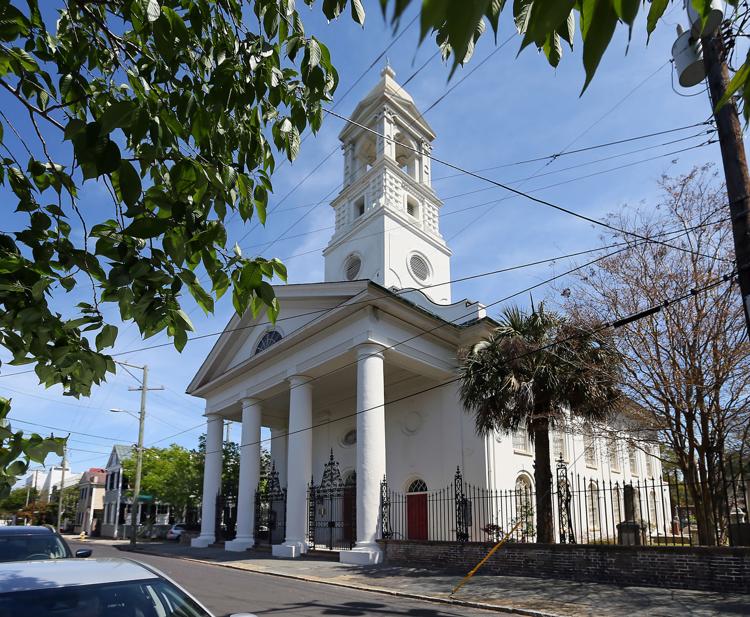 5 Clifford St.
843-723-2426
St. John's Lutheran traces its history to 1742, when the man who forged the American denomination of Lutheran churches stopped by Charleston for a two-day visit. To celebrate the priority that the congregation places on fellowship, it will serve black forest cupcakes and punch.
Bonus: The church will offer sanctuary tours during the event. Cookbooks also will be available for sale. 
St. Mark's Episcopal Church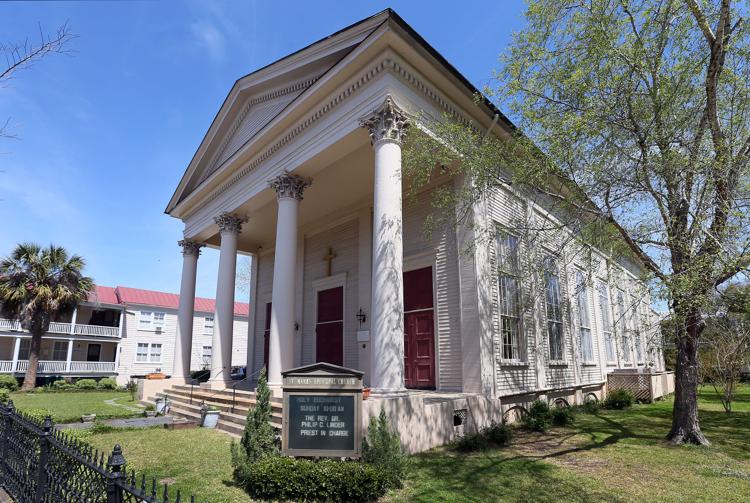 16 Thomas St.
843-722-0267
Organized on Easter Day, 1865, by free black Episcopalians who had nowhere to worship, St. Mark's now has a diverse membership. But in honor of its founders, and its members who are descended from them, St. Mark's is serving okra pilau and collard greens.
Bonus: The church will offer sanctuary tours during the event. 
St. Mary of the Annunciation Roman Catholic Church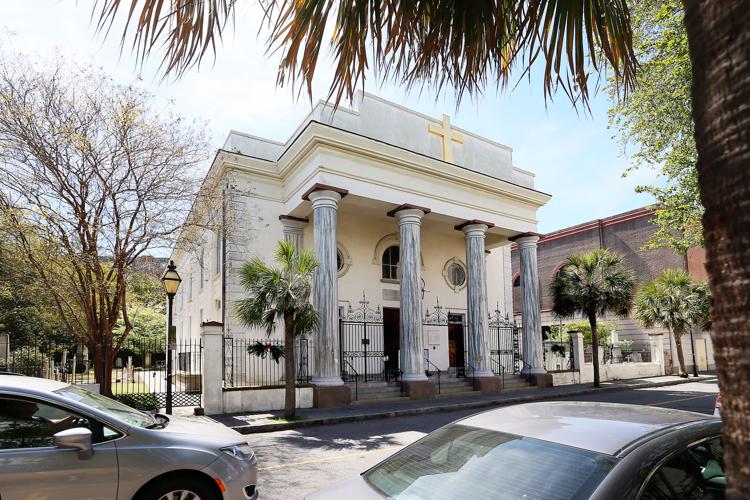 89 Hasell St.
843-329-3237
Considered the mother church of Catholicism in the Carolinas and Georgia, St. Mary's was established in 1789, when the city's small number of Roman Catholics feared they'd court discrimination by identifying themselves. St. Mary's is serving the quiche and tea sandwiches that members of the small congregation enjoy while "talking with each other and catching up on the week's events."   
Bonus: Sanctuary tours will be offered during the event.
St. Matthew's Lutheran Church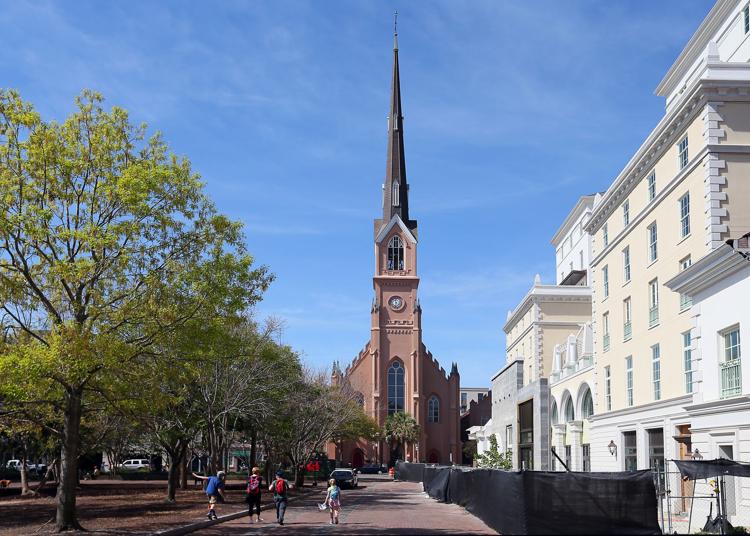 405 King St.
843-723-1611
St. Matthews Lutheran Church is no longer known as St. Matthew's German Evangelical Lutheran Church, but the church remains true to the heritage of the Charlestonians who founded the congregation in 1840. It plans to serve German wafers and German chocolate cookies, some of them made in an old-fashioned press. 
Bonus: Sanctuary tours will be offered during the event.
St. Paul Missionary Baptist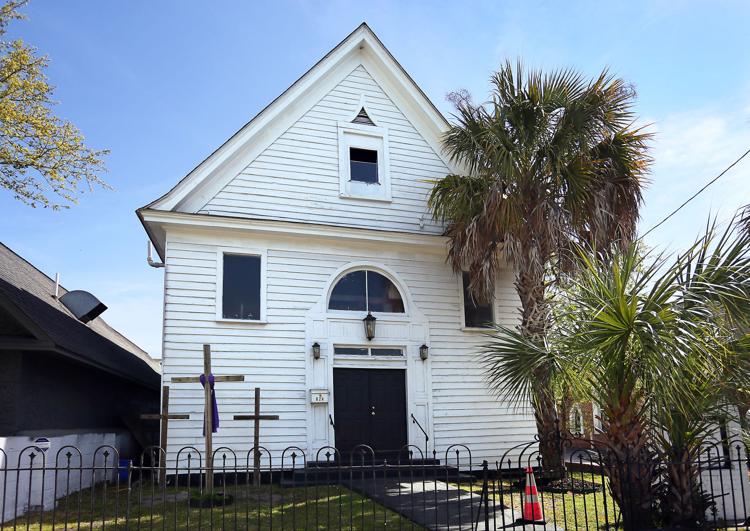 624 Rutledge Ave.
843-805-7005
St. Paul last year celebrated its 129th anniversary with the motto, "We're still standing." The predominantly African-American congregation debated whether to serve gumbo or shrimp-and-grits for the Spirited Brunch, but settled on the latter, because "it's connected with the Lowcountry."
Trinity United Methodist Church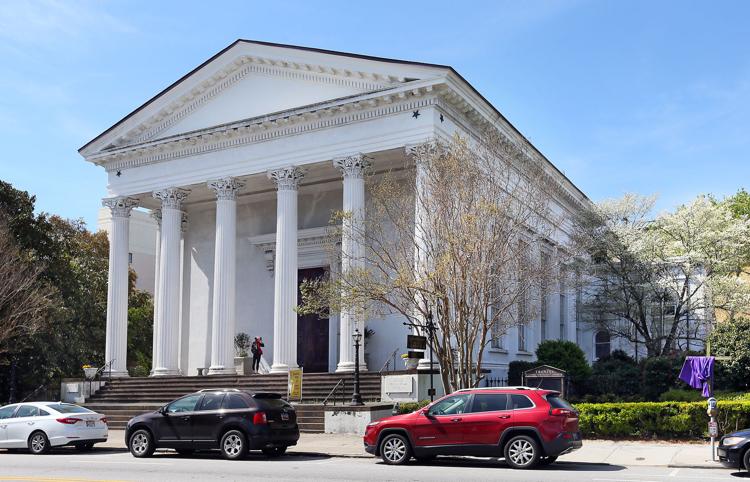 273 Meeting St.
843-722-8449
Like every house of worship along the route, Trinity offers an array of fellowship and charitable programs, but it's perhaps best known as a wedding backdrop. Helen Todd says couples are drawn to the "beautiful sanctuary and wonderful acoustics." So Trinity plans to serve David Spell's wedding cookies, along with Helen Robbins' pound cake.  
Bonus: Sanctuary tours will be offered during the event.
Know before you go: The parking lot is only accessible from Society Street, which runs one-way; turn left immediately after M. Dumas and Sons on King Street to reach it. 
The Unitarian Church in Charleston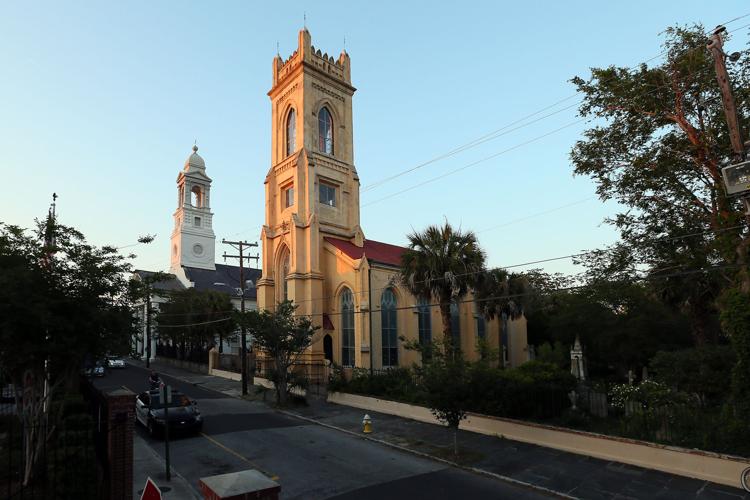 4 Archdale St.
843-723-4617
The second-oldest church on the peninsula, The Unitarian Church in Charleston is a member of the Unitarian Universalist Association of Congregations. Because the Unitarian faith has no religiously significant foods, the congregation is serving Fran Ennis' beloved okra rolls and Abigail Adams' apple pan dowdy; the presidential Adams family practiced Unitarianism.
Bonus: During the event, the church will offer tours of its sanctuary and courtyard. Its new cookbook also will be available for sale.
Know before you go: There is no parking available at the church, so visitors are encouraged to use nearby lots.
Reach Hanna Raskin at 843-937-5560 and follow her on Twitter @hannaraskin.