MOUNT PLEASANT — Sujith Varghese never intended to open a restaurant in Charleston.
The owner of two Indian restaurants in New York, Varghese came to Charleston last year for a vacation. After a meal at a local Indian restaurant, Varghese's friend suggested he open a location in the Lowcountry.
On June 15, Varghese did just that, debuting Spice Palette at 1220 Ben Sawyer Blvd. in Mount Pleasant.
The name was inspired by the food itself, described by Varghese as catering to those in search of "traditional" and "new" Indian cuisine.
"A palette is considered a mixed array of colors or flavors," Varghese said. "That's how I think of Indian food, especially our Indian food. It's a mixed color of flavors and colors and different spices and that all combines into one to make one specific dish to what it is."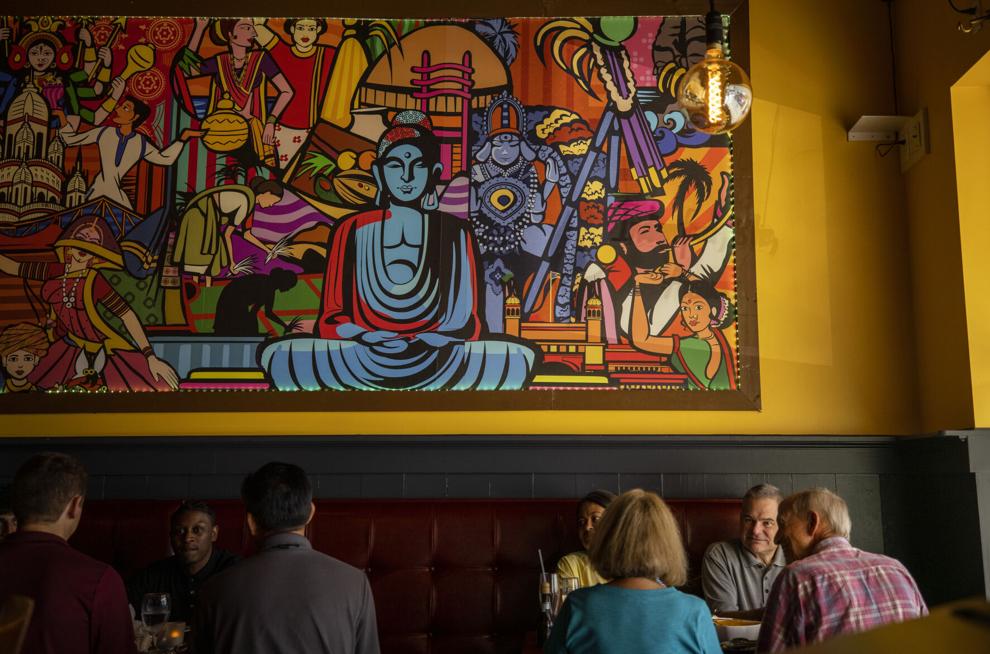 At Spice Palette, diners won't have trouble finding something to order from the expansive offering that Varghese said will change every six months.
Vegetarian options dot the menu that also features a variety of meat, such as chicken and lamb. Along with familiar dishes like chicken tikka, vindaloo and korma, Spice Palette serves specialties that are less common at Indian restaurants in the United States — lamb phaal and prawn moilee, for instance.
The restaurant's bread program is particularly detailed with 12 types of naan, chapati, roti, paratha and poori available for $4 to $6.
Spice Palette is open for lunch and dinner Tuesday through Sunday. For more information, visit spicepaletteindiancuisine.com.