When food forecasters last year were asked for trend predictions, they looked toward the Martha Stewart Cafes opening in Macy's stores, the seaweed-soaked chicken on the menu at David Burke's new Upper East Side restaurant and Tyson Foods' recent acquisition of a fake meat producer. Then they decreed 2017 would be the year in which eaters would flock to restaurants associated with non-food brands to gobble up alternative plant preparations.
It's true that Charleston this year gained The Skinny Dip, a clothing store with an upstairs bar serving frose, which most vinters wouldn't describe as a natural expression of grapes. So the conclusions that experts drew from available hints weren't entirely wrong. But closer to home, the more instructive late-2016 development was the opening of R Kitchen's second location.
Had local prognosticators considered what it means when an intimate chef's counter needs seats on both sides of the Ashley River just to keep up with demand, they might have hit on 2017's primary theme: Keep it Small, Stupid.
(Speaking of stupid, I didn't see this coming either: When Eater Charleston in December 2016 asked me for my 2017 headline prediction, I went with "Six more Charleston restaurants announce plans to open Summerville locations." Only Halls Chophouse and Taco Boy came through for me and the good people of Dorchester County.)
Not every bit of recent restaurant news squares with that motto, of course: Rodney Scott's long-awaited opening in downtown Charleston was appropriately splashy, and FAB Charleston, a conference for women in the food-and-beverage industry, had a terrifically successful inaugural edition that featured some of the biggest names in the business. Goat.sheep.cow opened a northern branch that appears to be roughly 1 million times the size of its beloved South of Broad shop, and everything about it is fantastic.
But this also was the year in which an expansive remake of The Granary and a proudly over-the-top Ink N Ivy floundered, while Juliet and Goulette ascended without visible signage or elaborate websites. It's telling that Eater Charleston readers this month chose Stella's as their "restaurant of the year" over McCrady's by a 10-to-1 margin. Stella's isn't tiny, but its aims are humble: The section of its menu where the noodles and baked cheese are clustered is labeled simply "comfort."
Going small makes sense in a labor market so tight that the Charleston Area Convention and Visitors Bureau has stepped in to try to rewind the crisis. But economics aren't the sole explanation for small's appeal: In a dining scene thick with fawning tourists, locals have come to increasingly appreciate personal attention and the beauty of one thing done well.
Fortunately, many food-and-beverage professionals seem to feel the same way. Rather than open extravagant restaurants, employees looking to strike out on their own focused on what they knew best, enriching the Charleston area with wine boutiques, artisan kombucha, Italian truffles and a breakfast truck on Folly Road that's brought Melanie Durant more acclaim than she ever received at FIG.
In other words, the Charleston restaurant scene is still in fine shape. It's just a lither shape than in years past.
Here, a few of the notable Small Victories and Big Flops that added up to 2017:
Small Victory: Bar Normandy
By now, the Bar Normandy story is well known, because it's been told by everyone from Yelpers to Bon Appetit, which this year named Normandy to its list of the country's 50 best new restaurants. But to recap, the restaurant nightly squats in Normandy Farms Bakery (with the bakery's blessing, of course), giving chef Alex Lira and wine guy Phil Cohen a chance to share their work without having to ante up for traditional restaurant gewgaws. Since first serving up snack plates during the summer of 2016, they've remained steadily impressive.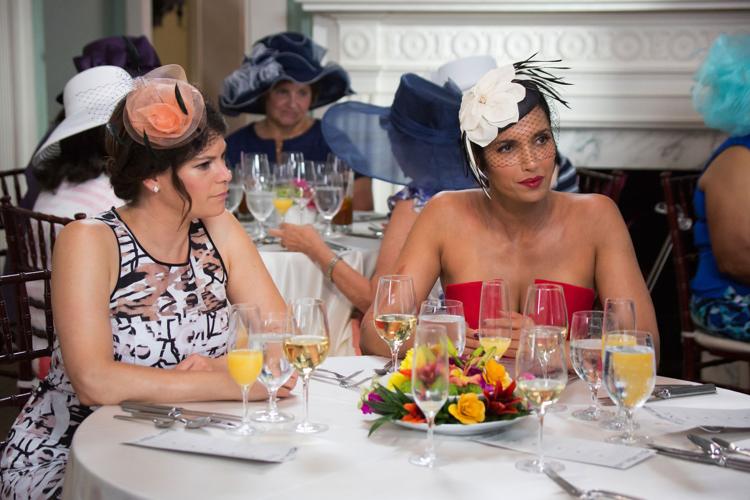 Big Flop: "Top Chef Charleston"
According to Nielsen, millions of people watched "Top Chef Charleston," which performed slightly better than "Top Chef California." But it was a nonevent in Charleston, with most locals giving up on the show after it became clear that Bravo's version of the city was disappointingly generic. Nor was there much evidence of episodes stimulating a spike in culinary tourism, although with so many diners already coming here for food-themed vacations, it was admittedly hard to measure the effect.
Small Victory: The Shellmore
A strong contender for the year's best new restaurant, The Shellmore is an unassuming charmer, and, as I wrote in my review, delicious proof that the Bar Normandy model can thrive beyond downtown. From the start, chef Eric Milley has been disarmingly honest about the rigors of running a wine bar: The Shellmore has tracked its business tenure via Instagram with hash marks on a chalkboard, prison-style. (The same board shows the cumulative number of days without tears: That figure is permanently set at zero.) In November, it reached 100, which translates to many, many people made happy by oysters and ragu.
Big Flop: The Scarecrow complex
The most drawn-out flop on this list, Jonathan Buckley's tripartite restaurant opposite the Children's Museum of the Lowcountry started flailing within months of its 2016 opening. First, the barbecue component folded. Then the lounge portion of the project was terminated, leaving just one very large dining room with a "colossal wood-fired grill" and few patrons. Scarecrow finally closed in September. "It didn't seem to resonate," Buckley said of the development he'd envisioned, where customers could order dry-aged rib eyes in a dining room at night and beef scrapple sandwiches from a coffee stand in the morning.
Small Victory: Wood & Grain
It was a great year for Mount Pleasant dining, and the city's favorite resident chef clearly wanted in on the surge. Patrick Owens of Langdon's and Opal this year opened the pocket-sized Wood & Grain, which on paper sounds like every other modern restaurant: Fresh seafood, wood-fired oven, blah, blah, blah. But the alchemy of Owens' cooking prowess and cozy quarters produced a dining experience that felt necessary and fresh.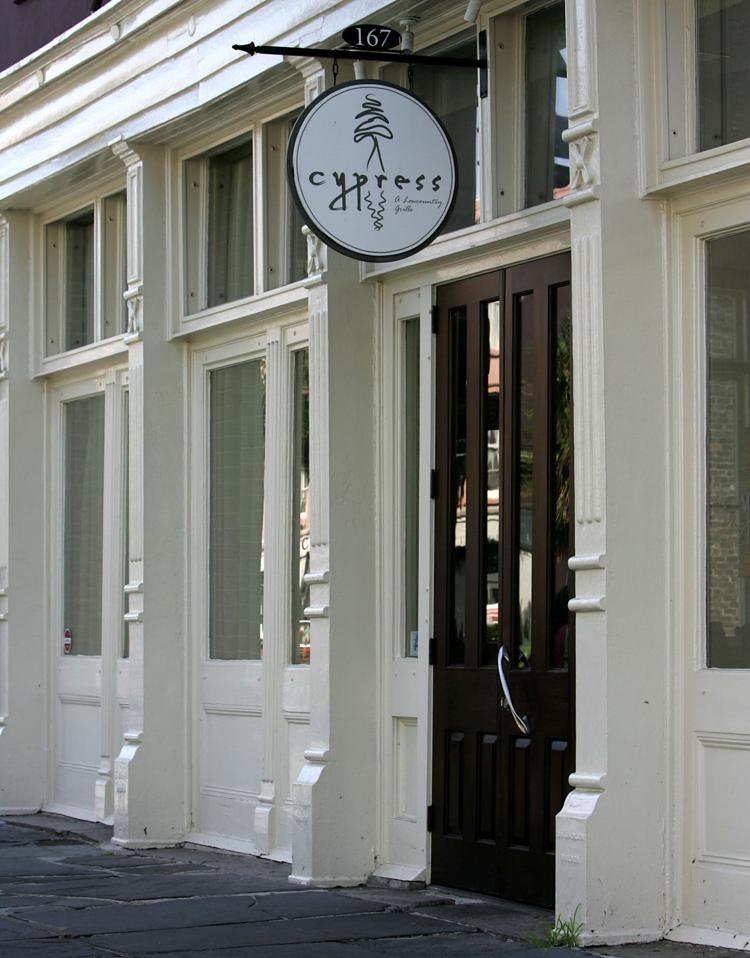 Big Flop: Cypress
Hardly a flop in the traditional sense, Cypress lasted 16 years at East Bay and Queen streets. But situating an 11,000-square-foot restaurant on valuable downtown acreage apparently ceased to seem like a great idea in 2017. Diners had their last glimpse of the bi-level dining room and its 4,000-bottle wine wall on Memorial Day weekend. Corollary damage from the closure included the shuttering of Artisan Meat Share, which was so fashionably compact that it borrowed production space from Cypress. (Chefs Craig Deihl and Bob Cook didn't miss a beat, though: Deihl is now at Hello, Sailor in Cornelius, North Carolina, and Cook is at Edmund's Oast.)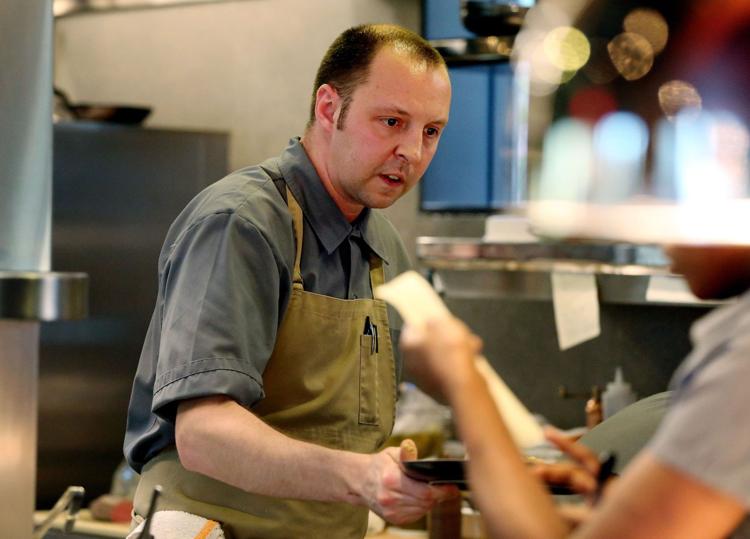 Small Victory: Nate Whiting chefs again at Juliet
The Relish Group's abrupt severing of ties with its longtime kitchen star, Nate Whiting, was one of 2016's most dismaying personnel developments. But even Whiting's many loyal fans allowed his delicate touch was often overwhelmed by the cavernous 492, and crossed their fingers for his future. Then, this summer, he accepted the head chef job at the reassuringly quiet Juliet, where he's now applying his talents to polenta and minimalist pizza pies.
Big Flop: McCrady's Tavern's gilded age experiment
When McCrady's last year closed to make way for McCrady's Tavern and the McCrady's tasting counter, executive chef Sean Brock typically explained what he had in mind for the former by sending out a parfait of crisped tater tots, sour cream and caviar. For years, he said, he'd dreamed of celebrating the unrepentant decadence of the pre-income tax era, when eaters feasted on oysters, lobsters and roast beef, often all at once. McCrady's Tavern still serves that caviar appetizer, but it now also serves granola and lemon pancakes. "(We) offer guests what they want," chef Orlando Pagan told The Post and Courier.
Small Victory: Monothematic pop-ups
Hyper-focused pop-ups were so popular this year that even chefs in traditional restaurant settings took to issuing one-night-only menus spotlighting specific crossover cuisines. At Le Farfalle, Michael Toscano and BJ Dennis teamed up on okra soup with Italian meatballs, while Xiao Bao Biscuit celebrated Matthew Jenning's visit with chowder soup dumplings. Still, the pop-up champ was Short Grain Food Truck, which repeatedly drew hordes to Stems & Skins, another small-and-mighty trailblazer on the contemporary dining scene.
Big Not-Quite-A-Flop-Yet: Workshop
Charleston first legitimate food hall opened this year to great fanfare, much of which was occasioned by the promise of all-day access to pitmaster John Lewis' take on Tex-Mex. But patrons quickly realized that the venue was really designed to serve as a cafeteria for surrounding offices, and resisted inducements to add it to their lists of evening hangouts. "In particular, people don't drink enough beer," developer Stephen Zoukis said at a recent food-and-real estate conference sponsored by the Urban Land Institute. "It's shocking." Zoukis confirmed the space is continuing to evolve.