Pop-Up Picks is a recurring series in The Post and Courier's Food Section that previews an upcoming pop-up breakfast, lunch or dinner and the chefs behind it.
Lynn Hobart and Josh Hill aren't new to the Charleston food and beverage industry. Raised in New York and Philadelphia, respectively, they previously operated a stall called South Philly Steaks in exploratory food court Workshop prior to its May 2021 closure.
South Philly Steaks still serves the Charleston area, but the duo's newest venture, Seol Ah's food truck, has found a semi-permanent home at craft beer collective The Whale.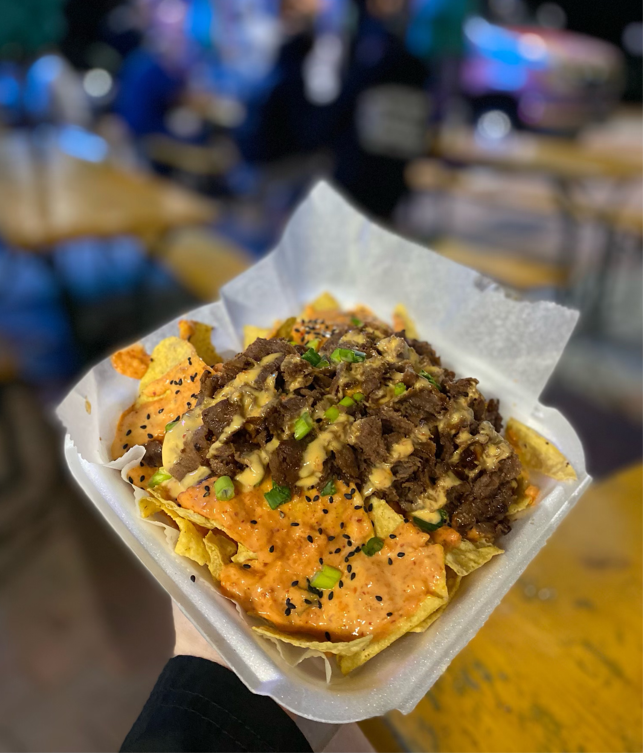 Seol Ah's serves Korean fusion food with corn dogs, tacos and Korean fried chicken sandwiches on the menu. There's also a bulgogi cheesesteak, hinting at Hobart and Hill's other concept.
"I really started wanting to branch out and do the Korean concept. One of the biggest keys to being successful in a business is just having something that no one else has," said Hobart, who was born in Seoul before moving to New York at age 1.
Seol Ah is the Korean translation of Hobart's first and middle name.
With Doritos-dusted and mozzarella-stuffed Korean corn dogs, Seol Ah's is achieving its goals. After debuting the truck in September, Hobart and Hill have consistently tested out new daily specials like their steak nachos, topped with a velvety kimchi-laced cheese sauce.
Enjoy Seol Ah's alongside a cold beer from The Whale's extensive list Tuesday-Friday from 4-8 p.m. and Saturday from 2-8 p.m.
Do you have a favorite local pop-up? Submit your Pop-Up Picks suggestions to Parker Milner at pmilner@postandcourier.com.