When Charleston residents are asked about the city's barbecue, they likely mention Rodney Scott (Rodney Scott's BBQ), John Lewis (Lewis Barbecue), Aaron Siegel and Taylor Garrigan (Home Team BBQ), and Anthony DiBernardo (Swig & Swine).
Many will soon be adding Hector Garate of Palmira Barbecue to that list.
After introducing beef cheeks, sofrito-spiced sausage and his own take on whole hog barbecue to Charleston at Port of Call Food + Brew Hall, Garate is taking the next step in his career.
The Puerto Rican-born chef will open a brick-and-mortar restaurant by March 2023. 
Also named Palmira Barbecue, the forthcoming establishment will be located at 2366 Ashley River Road, previously occupied by Sunflower Cafe, which closed in September.
"We've been actively looking for a location for the past five months," Garate said. "Port of Call was a great stepping stone, but for us, we're ready for that brick and mortar. … It's overdue for us."
Once open, Palmira Barbecue will likely serve customers Thursday through Sunday, common hours for family-owned barbecue restaurants with slim staffs. Sweatman's Barbeque in Holly Hill, for instance, is only open Fridays and Saturdays.
Garate is looking to create that type of approachable setting at Palmira Barbecue.
"That's the type of feel we want," Garate said. "We're expecting to do a lot of volume, so we want to prep throughout the week."
Those who have visited Garate at the food hall or one of his pop-ups know to expect a few signature items, all of which will be served at the new restaurant.
Beef cheeks, vinegar-sauced whole hog from Marvin Ross at Peculiar Pig Farm and arroz con gandules, an ode to his Puerto Rican heritage, are among the options.
Garate's sausages also set Palmira apart from your run-of-the-mill joint. The pionono, made from the trimmings of the beef cheeks, is laced with sweet plantains, sofrito and cheese. The smoked cotechino uses bits from the hog heads accented with allspice, cinnamon and white wine, creating a rosy-hued sausage.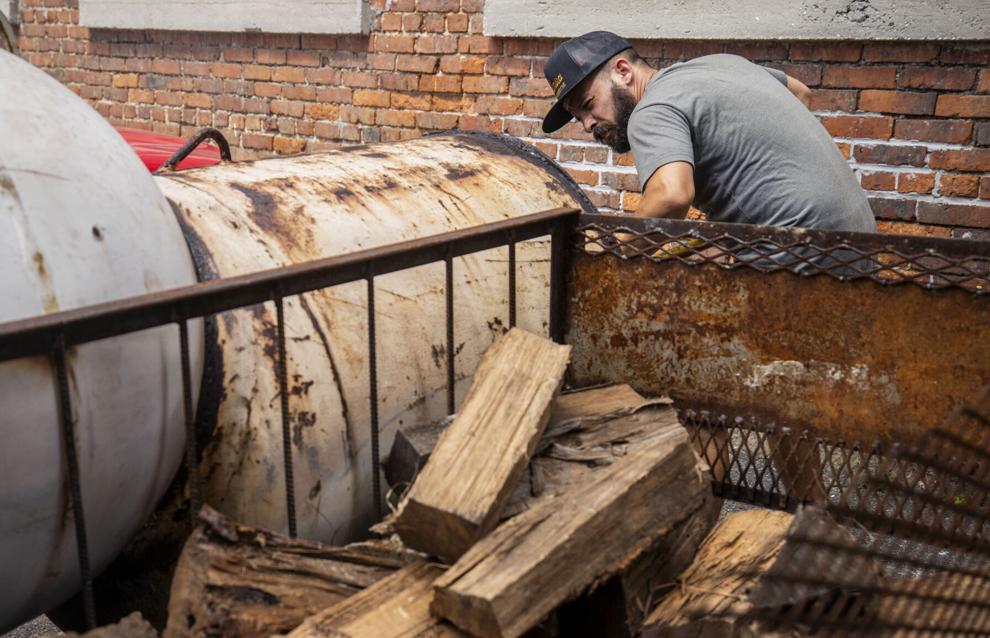 These items and others he has been serving at the food hall will form the base of the menu at Palmira Barbecue, though Garate is open to adding new options, like wagyu beef cheeks and smoked vegetables.
A Puerto Rican designer will help Garate revamp the former café space, equipped with a whole hog cooker and two 500-gallon smokers the pitmaster is currently building himself. Both will be situated near the front of the restaurant, with the goal of making this barbecue experience more interactive. 
"We have the passion and the drive to create the best barbecue we can," Garate said. "When you walk in you're going to have that feel."
Nov. 15 was Palmira Barbecue's last day at Port of Call Food + Brew Hall, though Charleston barbecue enthusiasts can sample Garate's food at an upcoming pop-up. He will also appear at the Charleston Wine + Food Festival and collaborate with other Charleston area restaurants ahead of the opening. 
Palmira Barbecue's schedule can be found on Instagram @palmirabbq.