On its face, a wine bar is a semi-lousy idea.
The best wines — meaning the most soulful of the lot, not necessarily the most expensive — are designed to be drunk slowly from a bottle shared with company and served with good food. That's pretty much at direct odds with the standard American conception of a bar, which involves sitting on a stool, facing a wall and maybe nibbling on peanuts. Even in the current golden age of cocktails, that format hasn't changed terribly much: Notwithstanding a few group-sized punches on trendy menus, bars are still self-centered places, where each patron is on his or her own personal path to imbibing.
Swapping out the whiskey and gin in that model for Riesling and Gamay doesn't compute. Fortunately, the same progressive thinking that's led to a sea change in domestic winemaking and selling has transformed wine bars, too.
Although still classified as wine bars, the standouts in the category now function more like inverted restaurants, with table service and the expectation that customers may have more in mind than wanton celebration. In these venues, quality food is chosen to match the drink, rather than the other way around, but the ambiance, edginess and staff know-how is all restaurant-caliber.
As Stephanie Barna wrote in Wednesday's food section, Charleston has lately gained a number of new-wave wine shops that are helping to school drinkers in wine world developments. It's also suddenly flush with latter-day wine bars offering up informal educations along with cheese and charcuterie.
So where to start? Perhaps here, with a guide to the wine-centric spots that have opened over the past few years, joining established favorites such as Bin 152 and Accent on Wine. Just like Burgundies, they're ranked roughly in order of specialness.
Finally, a caveat: Because of the growing overlap between restaurants and wine bars, staffers in the bars that don't rely on self-service wine-dispensing machines knew me not just by name, but by palate, suggesting wines in line with what I tend to like. I think that's indicative of good service, but also believe it's important to note when my experience deviates that radically from the experience immediately available to anyone who comes through the door.
Grand Cru
Stems & Skins, 1070 E. Montague Ave. B, North Charleston, 843-805-4809, stemsandskins.com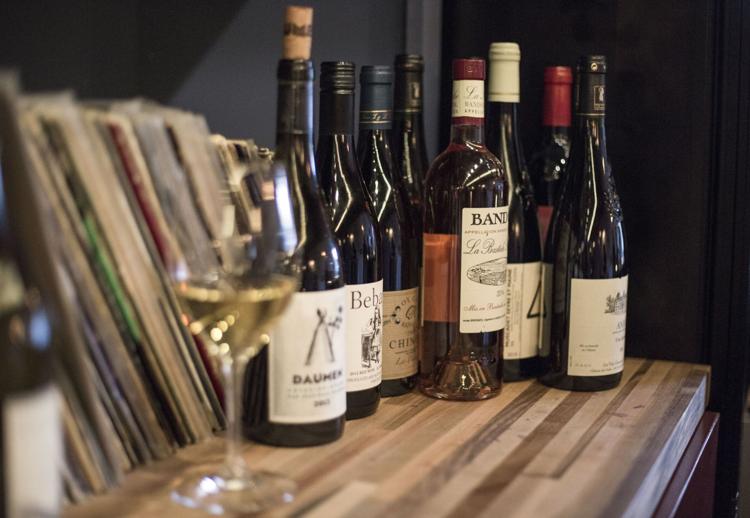 From the start, Stems & Skins has been upfront about being upfront: Its tagline is "fresh and freaky ferments." So while the ace team at this two-year-old neighborhood spot would happily pour you something understated and elegant, you're more likely to encounter wine designed to blow your mind. It's fitting that the secondary interest indulged here is old vinyl, since the best predictor of a person's fondness for Stems & Skins is not encyclopedic wine knowledge, but a weakness for rooting around thrift shops and library book sales in hopes of uncovering flashes of genius in faceless places. That philosophy is central to Stems & Skins' food menu, which enthusiastically celebrates imported tinned fish, served with EVO bread, good butter and Maldon salt. Along those same lines, the room is largely unadorned, save for wine region maps, a ham stand and drinkers being swept along by Matt Tunstall and Justin Croxall's passions. Stems & Skins is not only the best wine bar in Charleston, but a leader on the national scene.
Premier Cru
Vintage Lounge, 545 King St., 843-818-4282, vintagechs.com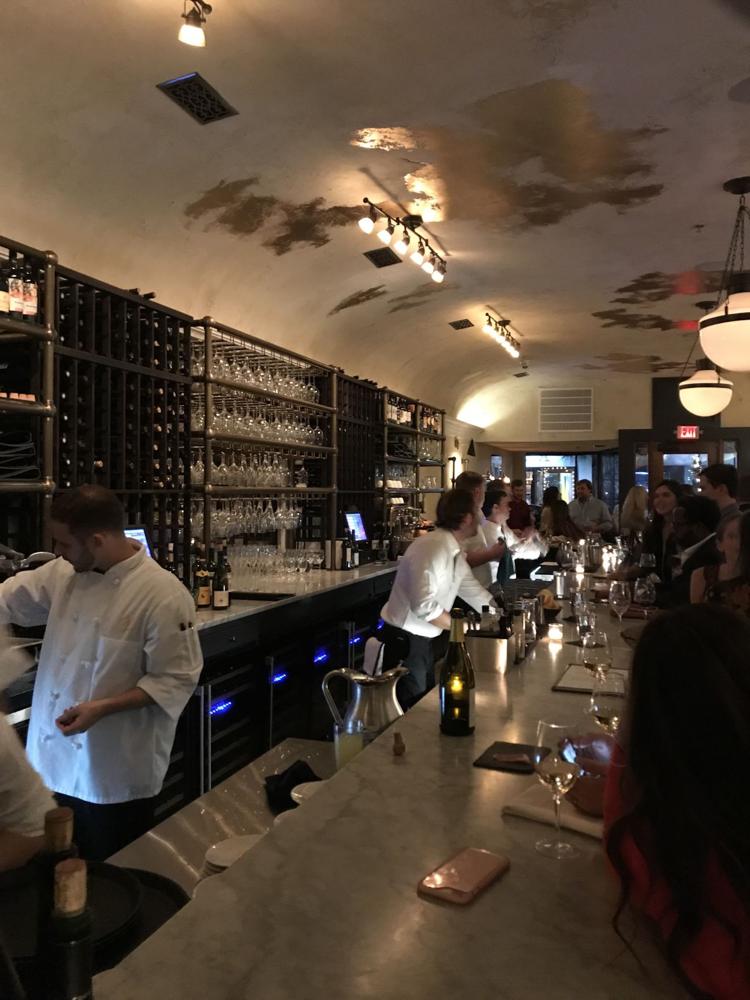 My first impression of the brand-new Vintage Lounge was that it was an inverted mirror image of The Belmont, the unrelated cocktail bar located just a few doors down. The Belmont's bar looks south, while Vintage's faces north; The Belmont is done up in stark black-and-white from its tiled floors to the old movies projected on its back wall, while Vintage has a warm sepia glow. What the two venues share, though, is a classy vibe and subject mastery. Vintage's wine list is intriguingly challenging in spots, sometimes literally so: Drinkers who correctly identify a $10 glass of mystery wine don't have to pay for it. Still, much of the fun is lurking on the bottle list, which is stocked with all manner of natural and traditional gems. Best not to tackle a bottle alone, though: My sole complaint about Vintage is it's impossible to board one of its delicate barstools without feeling like you're about to take a tumble. (There are plenty of other places to sit, including a back patio once the weather improves.)
Ardoa Wine Bar, 1960 Riviera Drive, Suite D, Mount Pleasant, 843-416-8262, ardoawinebar.com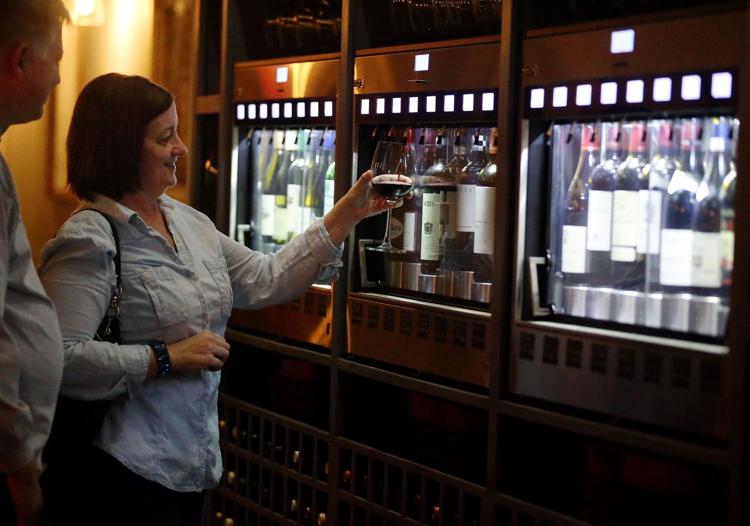 At the same time that some wine bars are stressing service, others continue to embrace a Black Mirror-like solution to wine spoilage and waste. Wine preservation systems date back to the 1970s, but Enomatic — and its chief rival, Napa Technologies — didn't make a serious hospitality splash until the early part of this decade. There are variations on the machine, but the most common model is a four-bottle, temperature-controlled box: Customers swipe a payment card and select a taste, half-glass or glass, spurted from a skinny stainless-steel spout. The technology is everywhere, for obvious reasons, but rarely is it put to as good use as at the charming Ardoa, which applies a thoroughly French sensibility to its operation: Even the mustard on its charcuterie plates is carefully chosen. With tastes priced as low as $1.40 apiece, the natural reaction is to want to bounce from wine to wine to wine, but the dimly lit and unhurried Ardoa feels more like a place to linger over a 2014 Saint Cosme Gigondas and pate de campagne.
Appellation Village
Wine & Company, 441 Meeting St., Suite B, 843-277-2857, chswine.com
Officially, Wine & Company is not affiliated with the Elan Midtown complex just above it. But people living in the building appear to have justifiably embraced the bar and retail store as a renters' amenity, treating the spick-and-span room like a resident lounge: I swear I've seen drinkers in pajamas here on more than one occasion. Still, I suspect their comfort isn't just a matter of attire. Every element of Wine & Company seems designed to put customers at ease, from a wine list dominated by selections that a sommelier would describe as "approachable" to a service style so warm that customers ask questions about wine about twice as frequently as customers I've eavesdropped on elsewhere. Wine & Company also does a particularly nice job with its cheese and meat plates, highlighting accoutrements such as beer-flavored potato chips and spicy peach chutney that complement both the food and wine. Most of the oenophiles in jammies go for the chocolate, though.
Appellation Regionale
FortyEight, 547 Freshfields Drive, Johns Island, 843-768-2245, fortyeightwinebar.com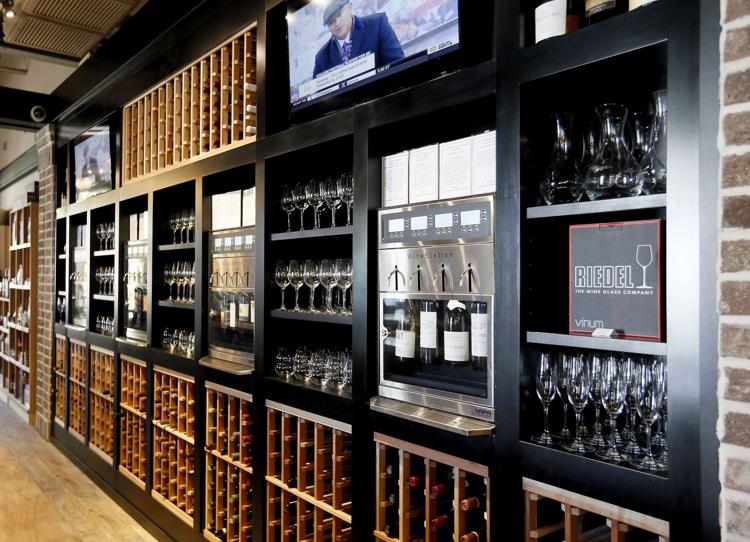 FortyEight isn't messing around when it comes to the self-service aspect of Enomatic-style imbibing: Although my guest and I were the only customers on a recent quiet weekday afternoon, we weren't alerted to any interesting new bottles, or offered a pairing suggestion for our trio of flavored pimento cheeses. But if FortyEight staffers felt like making conversation, there's plenty of good material in the space, which is evenly split between bar and retail shop. Its Chardonnay selection, for example, ranges from a classic Bachelet-Monnot to a quirkier Excelsior from South Africa that's a study in successful value wine production. There's also a red blend from Texas' McPherson Cellars that's a fine counterpart to the pimento cheese, a partnership that seems appropriate for a wine bar at the beach. You may not get smarter here, but you shouldn't have much trouble scaring up an affordable good time, especially when there's live music scheduled.
Bin 526, 20 Fairchild St., Daniel Island, 843-377-8181, bin526.com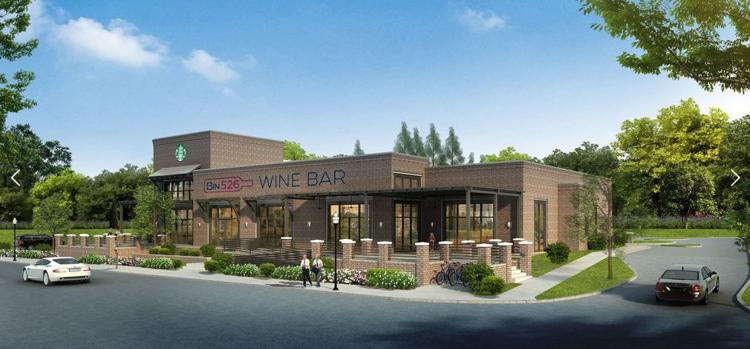 A brand-new addition to Daniel Island, Bin 526 has more private tasting room square footage and flatscreen TVs than the rest of the wine bars on this list combined. But what it didn't have in its first month was a single French wine among its dozen wine stations. "We should," lamented a sales clerk, explaining 80 percent of the bottles were purchased before a sommelier was hired. The clerk was one of a few roaming the floor, giving the cavernous venue a car showroom feel (although these salespeople don't work on commission.) He'd previously delivered his standard spiel to a couple who eyed me nervously when I approached a dispenser stocked with reds priced at five bucks an ounce. "He told us that's the aspirational box," the woman whispered. I didn't swipe my card, but hope some drinkers do, so Bin 526 has profit to spend on better glassware, better bread and at least one Old World label.