As far as I can tell, there's only one thing missing from Felix.
The new meeting spot near King and Spring streets doesn't lack for much in the way of food, service or looks. Felix isn't exactly a restaurant, since the menu is snacky and the seating leans lounge, but its crew has more ambition and aptitude than most places fronted by a host stand can muster.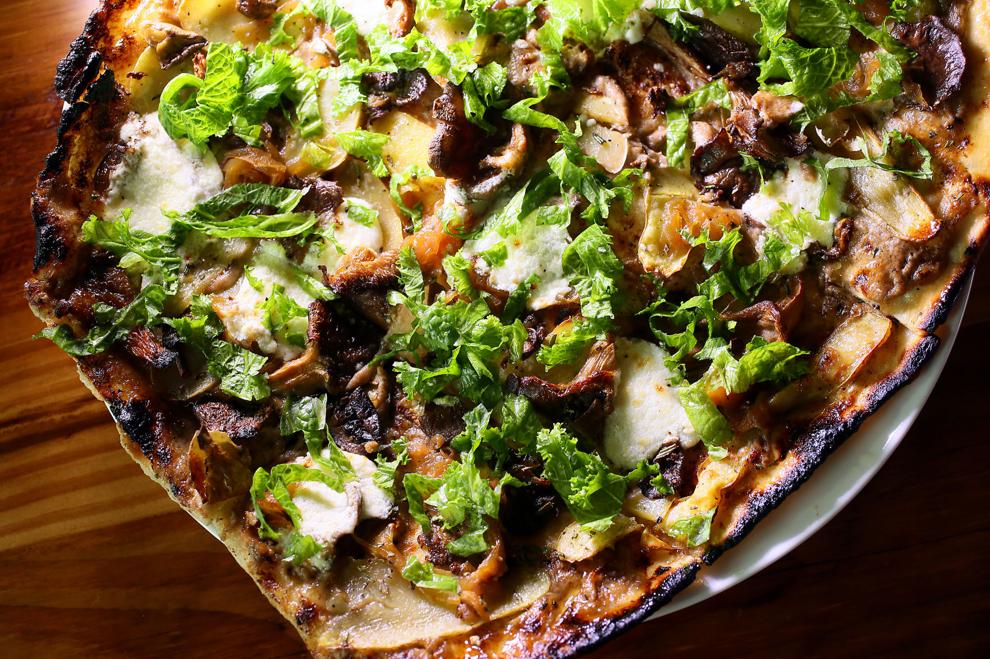 Consider a dish as ubiquitous as chicken liver mousse: Instead of cramming the spread into a clamp lid glass jar, scattering it with sea salt and indifferently tossing a few rustic pickles in its general direction, chef Elizabeth Shultenhover sculpts the satiny mousse into an elegant oblong, befitting the Frenchified room. A server will draw your attention to the accompanying dabs of brooding cherry jam, endorsing the pairing with the confidence of someone who fully understands the interplay of fat and acid.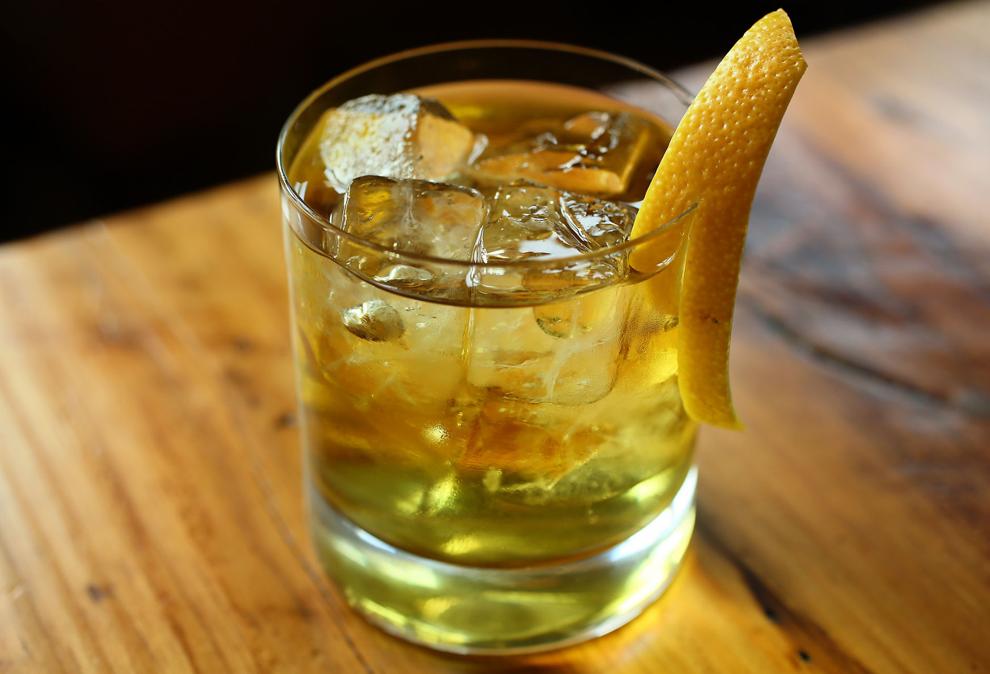 Rich food also is flattered by fizz, so it's gratifying that beverage director Davey Jones' cocktail menu is as sparkly as a figure skater's costume closet. The confluence of blackberry liqueur and dry Spanish cider makes especially good sense in the vicinity of melty French cheese and toast. It's a testament to Felix's grasp of cocktails that on all three of my visits, the happy bar crowd included folks who earn their living by mixing drinks elsewhere.
Their presence is encouraging, since what Felix currently lacks is the patina that comes from being loved and lived-in. Not every restaurant benefits from a little wear, but the squeaky newness of the space is at odds with the timeless Parisian haunt it's trying to conjure with fetching details such as the rounded bar, with black-and-white tiles beneath the barstools' feet; chandeliers and mirrors that stretch to the ceiling. Felix has an older soul.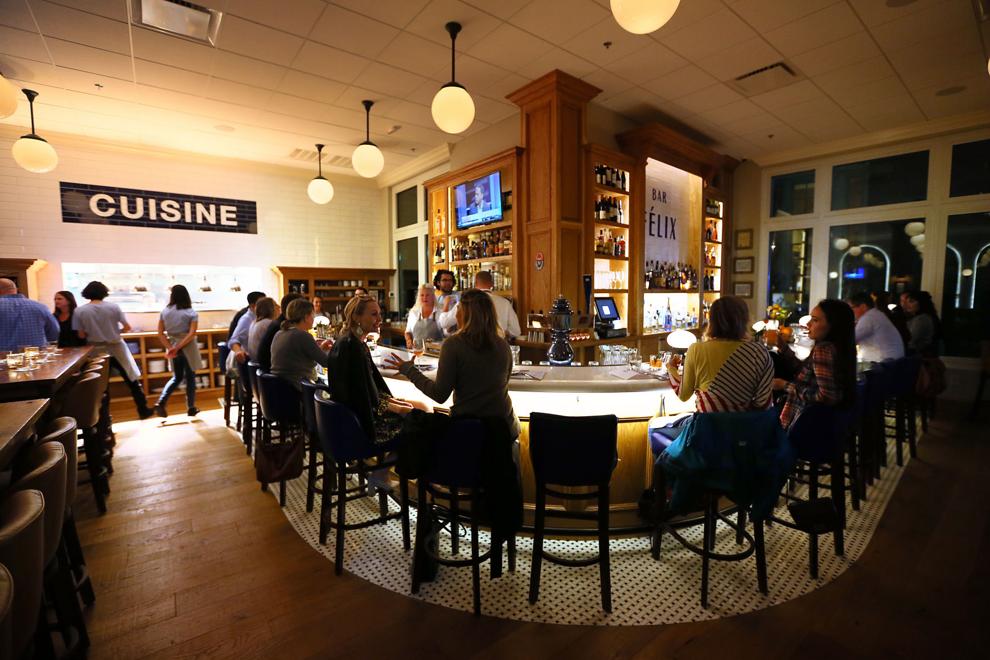 That sounds like flim-flam, but in this case, it's a fact: Owner Felix Landrum was born to a couple who named their Ann Arbor, Mich., bistro after him, so the Felix brand has more than 20 years of history attached to it, although this is the first time Landrum has set the tone for a restaurant bearing his name.
In pre-opening interviews, Landrum alluded to contemporary Paris, saying he wanted to give Charlestonians a sense of how the City of Light dines now. I don't doubt Landrum's familiarity with his parents' home country, but the majority of Felix's menu items would be easily recognized by someone who'd only traveled to France via EPCOT: Among the choices are a croque monsieur, French onion soup and steak frites.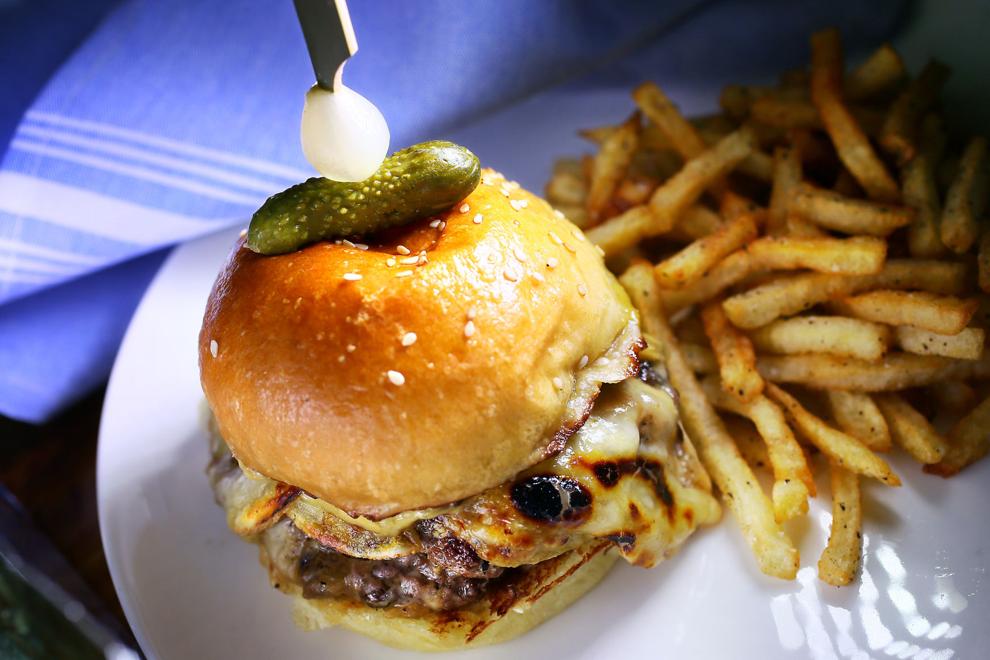 Serving the classics is a smart move for a bar that's bound to draw its share of tourists. Considering its Upper King Street address, all Felix needs to provide is warm light and light beer to keep the room humming. But Landrum obviously isn't looking to just clear that low bar, or the coarsely ground burger wouldn't come cloaked in Raclette and crowned with winey onions that weren't rushed out of the pan.
Other than the terrific burger, earthy enough to stand up to the biggest reds on a proudly French wine list, among the most substantial items on the menu are a grilled octopus tentacle and a pan-seared wedge of fish. Seafood is a bit of a weak spot at Felix: While both dishes are decked out in trendy ingredients handled well, there is not enough za'atar or olive powder in the county to completely disguise overcooking.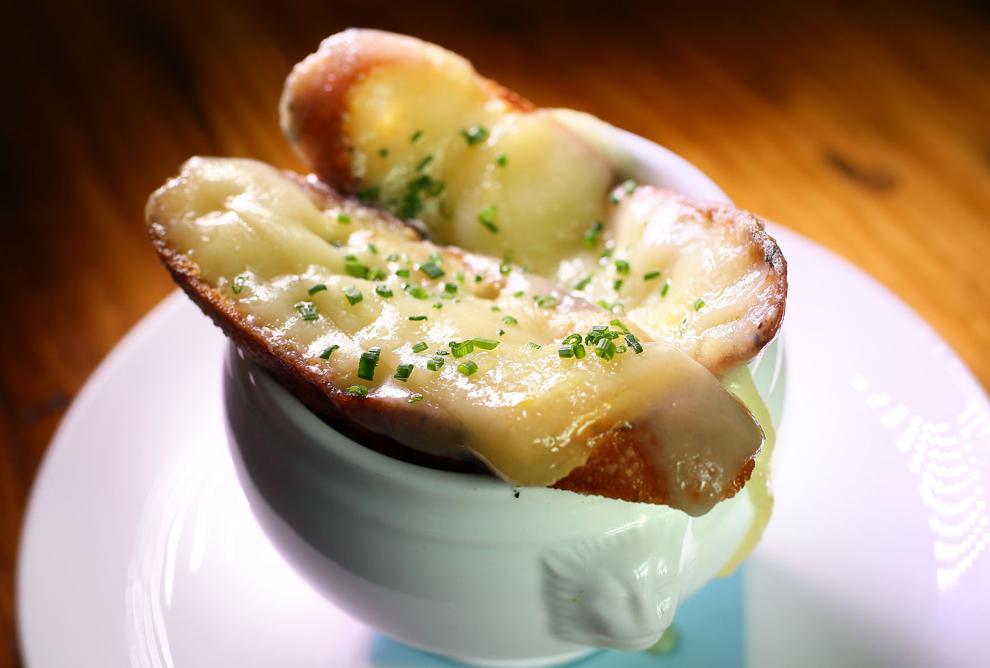 Still, those are rare misses. The French onion soup reflects some high-level onion soup thinking, with the toast planks balanced on the bowl's rim, reducing the sogginess factor that makes even the beefiest broth unappealing. (If in the mood for warmed-up cheese, the soup is a better option than the tarte flambé, which is essentially a clumsy flatbread dominated by arugula leaves and onions.) A delicate butter lettuce salad gently augmented with fennel and pear is equally lovely.
By far, the best near-entree at Felix is the Parisian gnocchi. Shultenhover's soft, buttery bundles of pastry share the bowl with roasted wintry vegetables sweetened by brown butter and honey, as well as a chicken confit that leaves no doubt about the dish's savory inclinations.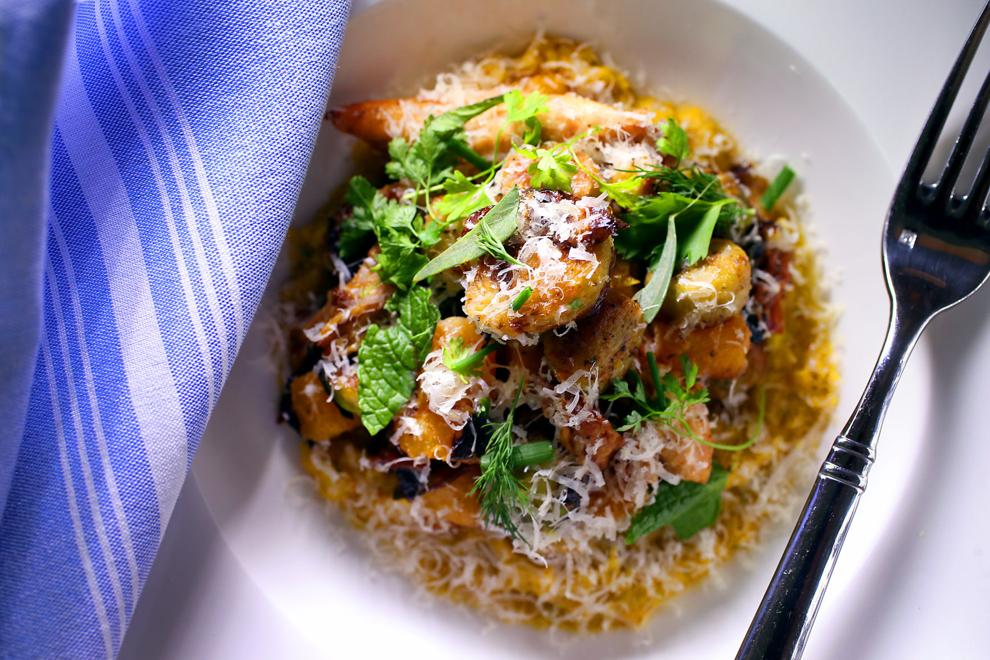 With so much emphasis on small portions and drink accompaniments — local diners who are anxiously awaiting another full-fledged French bistro aren't the target audience here — it's surprising that Felix doesn't offer at least one dessert that can be eaten with a fork. There's a Cognac milkshake and a Calvados-drowned ice cream-and apple cake number, but nothing sturdy to anchor an after-dinner sweets session.
Yet with the romantic setting and expert cocktails, it's unlikely the absence of a cheese plate or cream puffs will dissuade locals from adding Felix to their regular rotations. They'll have the place looking long-established in no time.