It's not unusual to encounter a cookie decorated with M&M's or Kit Kat bits, but for Halloween this year Knockout Cookies made cookies jammed with both of those, plus Oreos, Twix and Reese's.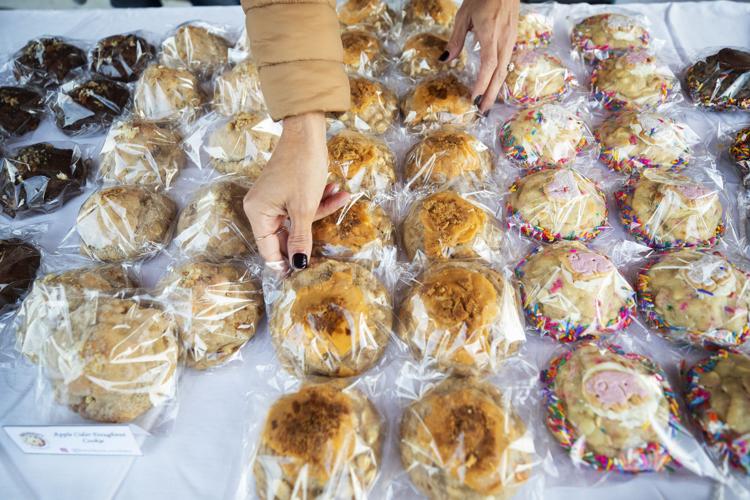 Lord knows there was room for them. Knockout Cookies take their name from their massive size. If used maliciously, baker Allison Smith warns, just one could take out a bystander.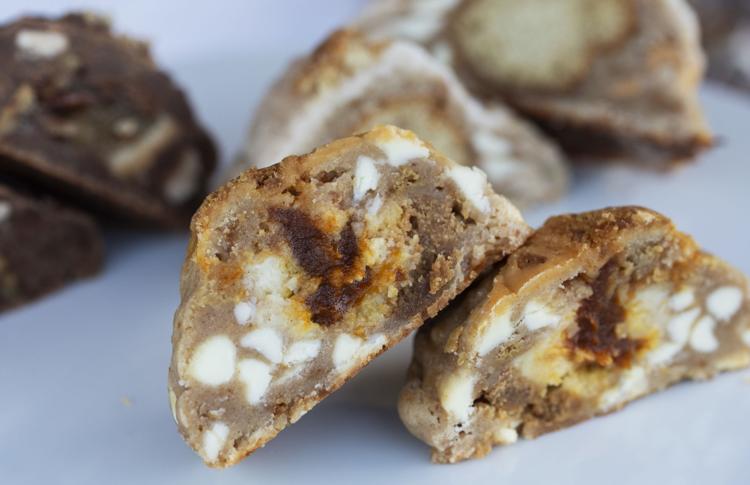 "We are making big, stuffed, very indulgent cookies," says Smith of Glazed Gourmet Doughnuts, who recently launched Knockout Cookies with workout partner Anastasia Graham as a side project. While the cookie program doesn't yet have a permanent retail home, Smith regularly updates Knockout's Instagram feed with appearance information. Learn more at instagram.com/knockout.cookies.
Photos: Knockout Cookies begins selling half-pound treats
Knockout Cookies, started as a side project by Allison Smith, owner of Glazed Gourmet Doughnuts, and Anastasia Graham, has begun selling their cookies, weighing at around a half pound each, at various pop-up events in the Charleston area.