NORTH CHARLESTON — Traxler Littlejohn's dream of sharing his organic gin and Botanica vodka with the Southeast is coming to fruition.
It wasn't easy, but his unwavering commitment and support from the North Charleston community paved the way for Nippitaty Distillery's 4405 Spruill Ave. location that's now open.
Nippitaty completed the move to the new space in a converted Gulf service station Aug. 5 after a successful crowdfunding campaign that raised over $60,000. After opening with limited hours, Nippitaty recently added more days and hours of operation, as well as outdoor seating.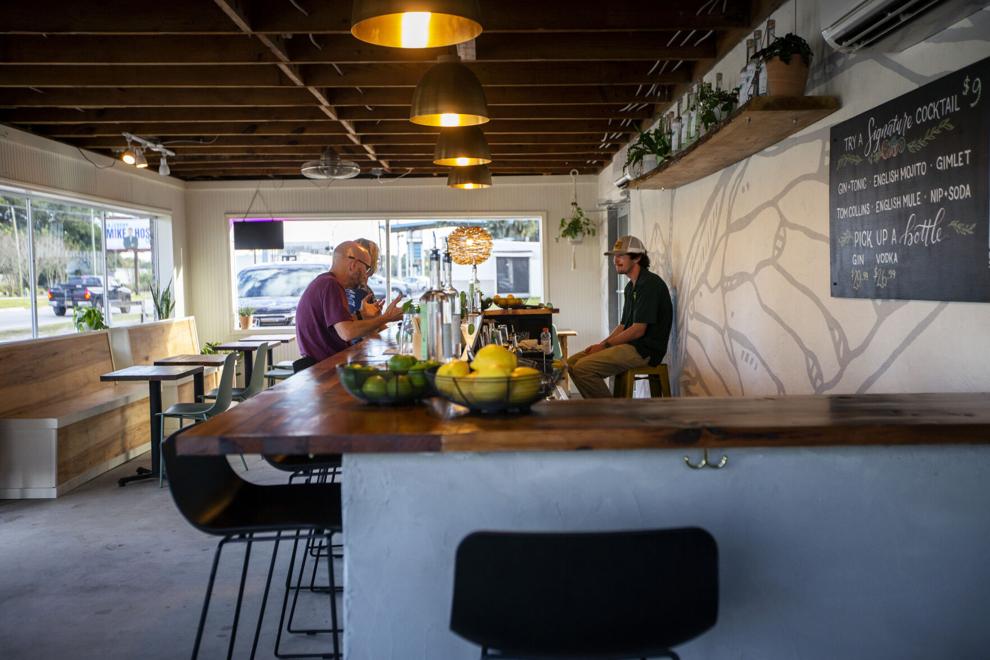 "First thing: hats off to the City of North Charleston because they have been amazing in giving us advice," Littlejohn said. "They've been very easy to work with, and I can't say enough about the city."
A bill signed by Gov. Henry McMaster on May 17 allowed South Carolina distilleries to remove tasting limit restrictions by offering food, something Littlejohn hopes to do soon. He's also applied for a beer and wine license and, if approved, he could open his doors on Sundays.
For now, he's content with the increase in seating compared with his old 15-seat Pace Street distillery.
Nippitaty boasts 39 indoor seats plus another 25-30 outside with the addition of two 14-foot picnic tables from Dukes Bar-B-Que, which closed its Spruill Avenue location in September after 67 years in business.
"We get to keep a little essence of former businesses," said Littlejohn, explaining that there's more to do at the distillery than just sit and imbibe. "We always do tours, keeping in line with the law, every hour. We will never go away from that because people want to see the process."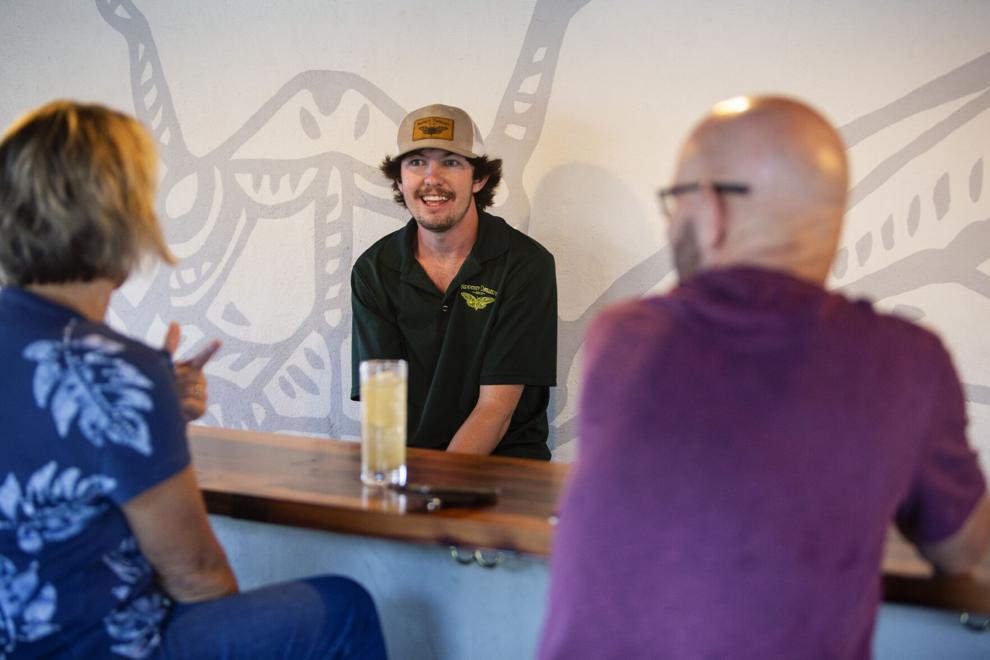 Whether saddled up at the bar or grabbing a post-tour beverage, there's new cocktails every month at Nippitaty. Littlejohn says a "gincident" (gin incident) led him to create a gin that's more subtle than most, meaning vodka and gin are interchangeable in Nippitaty cocktails.
"I always tell people that it's my job to enhance the cocktail, not become the cocktail," Littlejohn said.
Recent cocktails of the month include the Purple People Eater and the Nippy Naval, a combination of peach nectar, chamomile simple syrup and gin or vodka.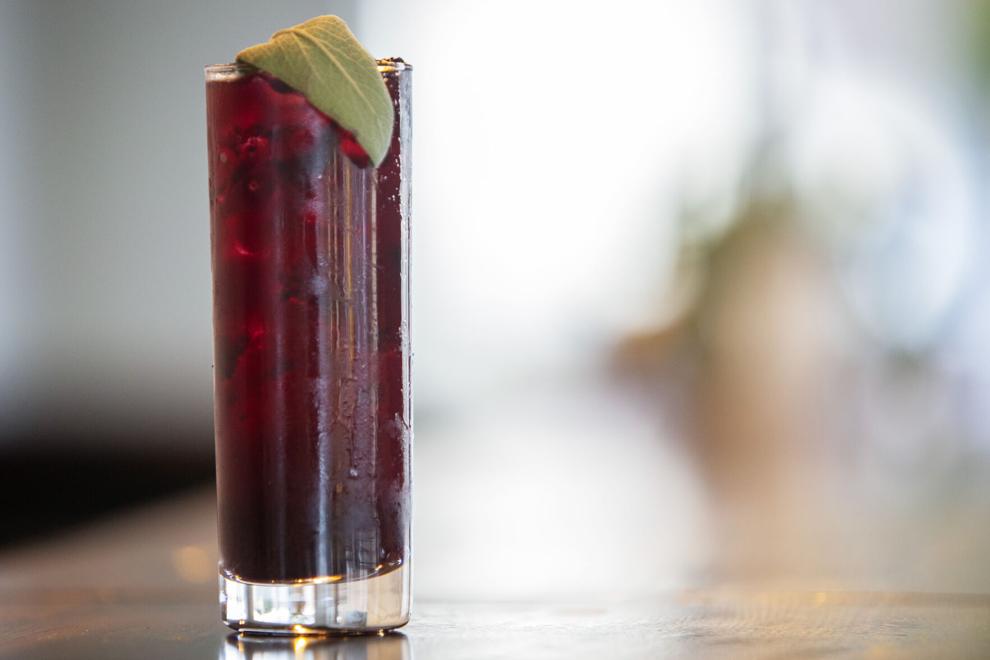 The new distillery is a big step, but Littlejohn is just getting started. In 2022, Nippitaty spirits will be distributed in Georgia, and he hopes to add more Southeastern states in the future.
Nippitaty Distillery is open Wednesday-Friday from 3-7 p.m. and Saturday from 11 a.m.-7p.m.