Say what you want about the guy, but Austen Kroll can work a room. I had come to The Alley in downtown Charleston on a Saturday in early August to talk to him about the launch of his long-awaited beer brand, King's Calling. But I'd have to get past the bachelorette parties first.
In a salmon polo and a trucker hat, Kroll had his hands full snapping selfies with one gaggle of high-heeled, sash-wrapped partiers after another. So I ordered a pint of Trop Hop, leaned against the bar and waited for an opening.
Diehard fans of Bravo's "Southern Charm" already know the score on this. For the rest of you: Kroll is one of the more popular characters (I'm told) on the hit reality show, which just wrapped its sixth season. In the proud tradition of sorta-celebrities across the cable universe, he is hard at work leveraging his "platform" (read: name recognition, premium airtime, 420,000-plus Instagram followers) into a business that might just sustain his lifestyle once Bravo's cameras stop rolling for good.
Real Housewife Bethany Frankel had Skinny Girl, a portfolio of beverage brands she later sold for reported millions. Kroll, if he has his druthers, will have King's Calling and Trop Hop, a "tropically fruited" 6.1 percent alcohol India Pale Ale.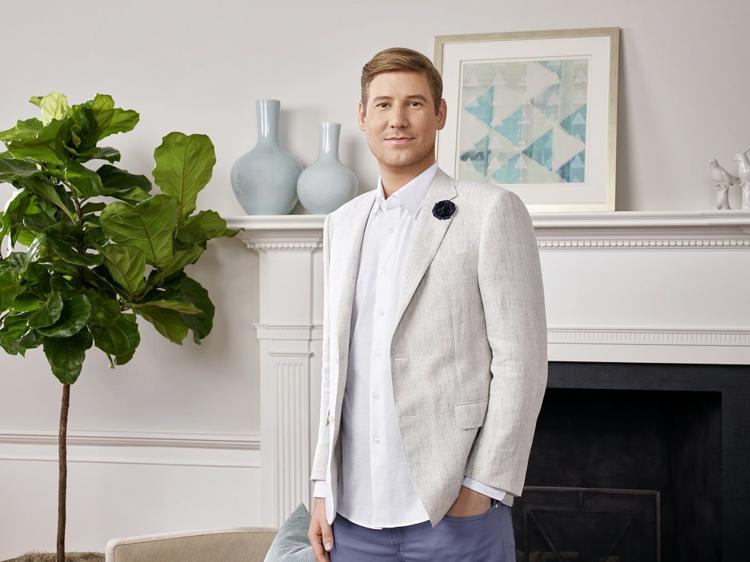 The beer, which Kroll brews under contract at Greenville's Thomas Creek Brewery, is better than it has to be. It's big, drinkable, and not nearly as syrupy as I'd expected. Beer heads educated in the various IPA sub-styles might call it "West Coast-ish."
I took a sip and overheard my neighbor at the bar rating Trop Hop for his companion. "I give it a 3.9," he said. Before I got a chance to ask his name, or whether his scale is out of five or 10, I got a tap on the shoulder: Austen was ready to talk.
Seated at a table, I mentioned to Kroll that people seem to be enjoying Trop Hop. He grinned, visibly pleased, and leaned back in his chair, pumping his fists theatrically. "Yessssssss," he said, his voice hoarse from all the glad-handing.
Kroll had better get himself some therapeutic tea, medicated lozenges or something. Building a successful craft beer brand in 2019 is a Herculean task. There are well over 7,000 breweries in the country, including about 30 within a quick car ride of the Trop Hop release party. 
And besides, hard seltzer is the volume beverage of choice for College of Charleston coeds (if empties strewn across King Street on a Sunday morning are any indication, at least.)
In 2018, 213 brewpubs and microbreweries closed shop, according to data from the Brewers Association, a national craft beer trade group. Can Kroll's charisma, coupled with his "Southern Charm" stature, help King's Calling succeed where others regularly fail?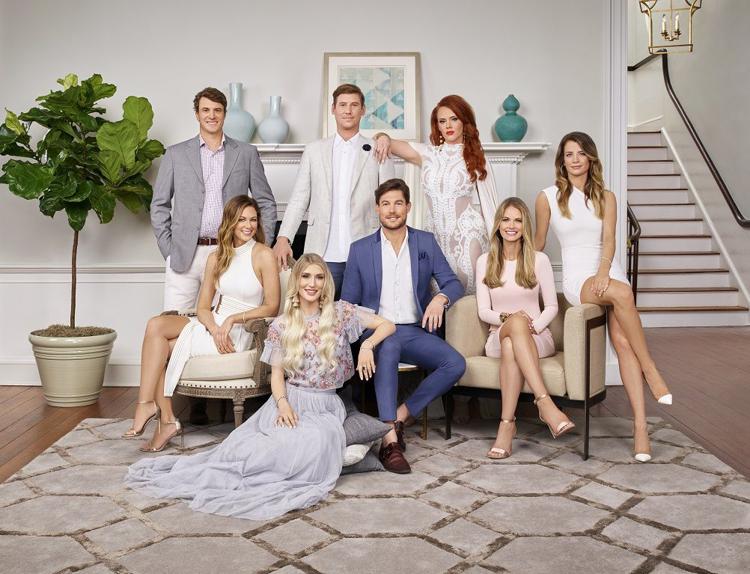 "I could make a beer and like, slap my name on it and sell it to the masses because, you know, I have a platform," he told me by phone a couple weeks later. He said he'd like to grow King's Calling into a business he can fall back on when the "Southern Charm" stuff is over.
But making a quick beer buck on his 15 minutes of fame "was not my intention" with King's Calling, he insisted. "Maybe to a fault."
He was alluding to the year-plus between his announcement of the company during the show's fifth season, and Trop Hop's release in early August 2019. The wait passed unknown to most beer media but was breathlessly covered by pop-culture blogs and documented on "Southern Charm" episodes. That added to the pressure, said Kroll.
The "unwarranted clamor ... made me more anxious to make sure that it was good," he said. With all that opportunity, better not screw it up and be labeled a pretty-boy arriviste.
To be fair, Kroll probably has more industry experience than the average reality star. Prior to "Southern Charm," he worked at downtown Charleston's Palmetto Brewery, then Red Hare, a Georgia brewer. He is also a part-owner in Charleston Brews Cruise, a brewery touring company.
"I would say he's genuinely into beer," Brandon Plyler, who taught beer courses at Palmetto that Kroll attended, told me. (Plyler is South Carolina's first advanced cicerone, and works at Edmund's Oast as a beer educator. He knows what's what.)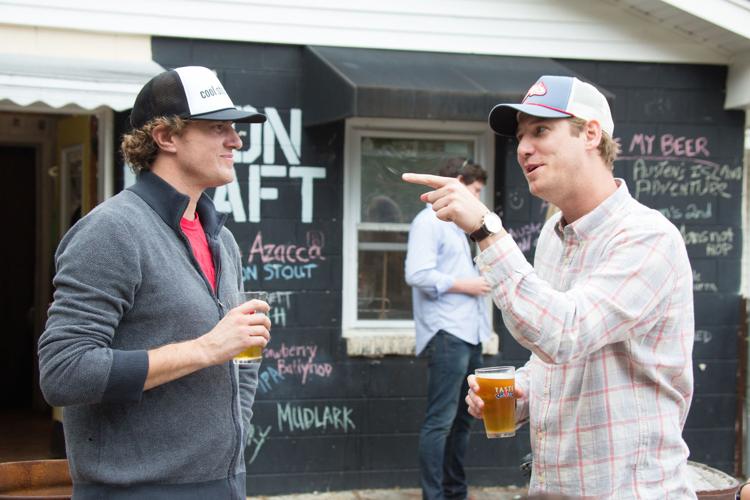 And Trop Hop's introduction to the drinking public has a certain sales savvy to it: The beer is only available on draft, and only at five bars in downtown Charleston. They are The Alley (part-owned by "Southern Charm" co-star Shep Rose), Uptown Social, The Dispensary, Bay Street Biergarten and Charleston Beer Works.
In exchange for loyalty from this handful of accounts, he said, "I want them to know I'm committed to them," said Kroll. "All the people that come to Charleston and are like 'Where's your beer? Where's your beer?' I'm going to filter them to those five bars to make those accounts as happy as I possibly can."
But do the people that watch "Southern Charm" actually visit Charleston? A spokesperson for NBC Universal, which owns Bravo, said the network does not track that sort of data among the show's viewership. The Charleston Visitors Bureau did not respond to a request for comment before press.
Even if Kroll's fans flock to the Holy City, do they drink a lot of beer while they're here in the Lowcountry? On that note, even Kroll himself is dubious. "Girls from out of town are going to drink like, one (Trop Hop), just for the Instagram," he told me at The Alley.
Around us, a portion of the crowd appeared to be there for that exact reason: get in, get a 'Gram with Austen and a King's Calling branded pint glass … then get going. "That's not a sustainable business plan," said Kroll. Still, he noted, around half of the 75 kegs in Trop Hop's initial release batch had already been sold-through; that's without college in session or football on TV.
For King's Calling to catch on as a brand, though, its flagship will have to gain traction with the region's craft beer enthusiasts, whether they've heard of "Southern Charm" or not.
To that end, Kroll's celebrity may function as a turn-off rather than a draw. He knows it, too, adamantly insisting multiple times in our conversations that this is not just a producer-engineered "Southern Charm" plotline. "A kid on a TV show that slapped his name on some beer cans to sell a couple cases … that's not what we're doing here," he told me.
"If you want to judge me on a pint of my beer, then so be it. But until then, just view (me) as just another person in the industry, trying to make their way," Kroll asked of would-be critics. In other words, say what you want about Trop Hop, but only after you've had one. Austen Kroll is counting on it.