Live music in restaurants is no longer the necessity it once was in the days before Spotify playlists could offer ambiance. Yet there are a few Charleston area restaurants keeping the tradition alive, despite the added costs it might bring.
For a select group of Charleston restaurants, hiring live musicians to perform nightly, on weekends or for at least one night a week is essential to their brand and customers' overall dining experience. 
Adding to the ambiance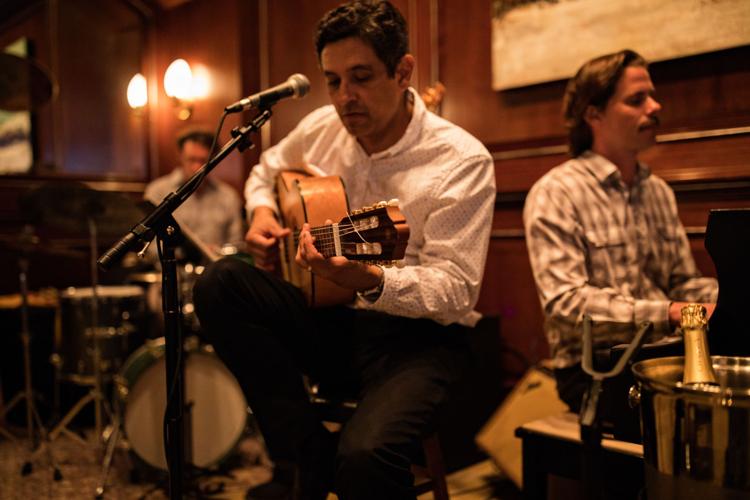 For Charleston Grill, where the restaurant's advertising tagline is "it's more than just a great meal," general manager Mickey Bakst says that the seven-nights-a-week soft jazz is a big piece of that "more." He views live music not as a focal point of the dining experience but as an additional element to enhance the evening without being obtrusive. 
"A great dining experience is far more than just good food and wine," Bakst says. "It's all about creating an ambiance that makes each dinner turn into something special. Live music adds a layer of feeling and emotion; it ignites your senses outside of seeing and tasting, and that's why it's so important."
At 5Church downtown, there's one night of music a week, and marketing director Kristen Shaw says the restaurant's chefs will occasionally pair shared plates with the music. This is only offered on nights when live music is being performed.
"It goes well to have small bites to enjoy while listening to the music," Shaw says.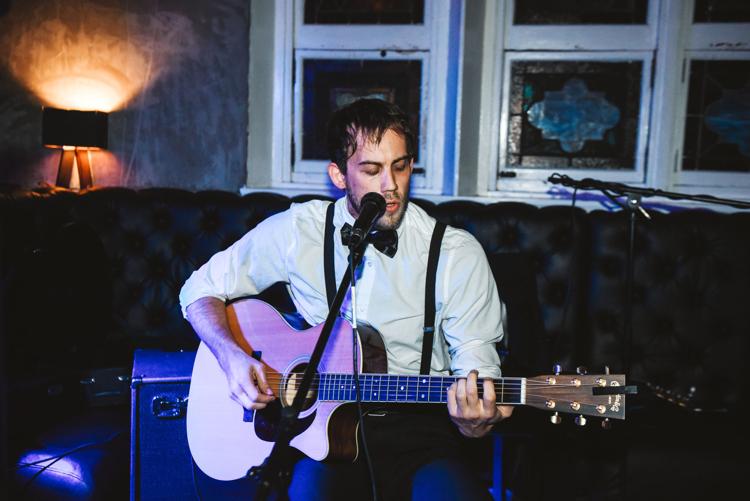 At Dockery's on Daniel Island, creative director Chad Elkins says that live music gives a soundtrack for conversation at a crowded table and provides something to talk about. 
"Ultimately, it gives you something to focus on and enjoy no matter what kind of group you're with," Elkins says. 
The Atlanta group that formerly owned Dockery's also owns Charleston-based The Establishment, another local restaurant that values live music and proves it in the form of a piano player on Thursday through Sunday. Frank Puzzullo, Eric McQuitty and sometimes even Charleston Mayor John Tecklenburg perform on the keys.
"We love creating a welcoming environment, and it starts the moment you walk in the door," general manager Brad Mogan says. "The sound of a live musician is unmistakable. ... It creates a connection to the place and time for a memorable experience."
Budgeting for artists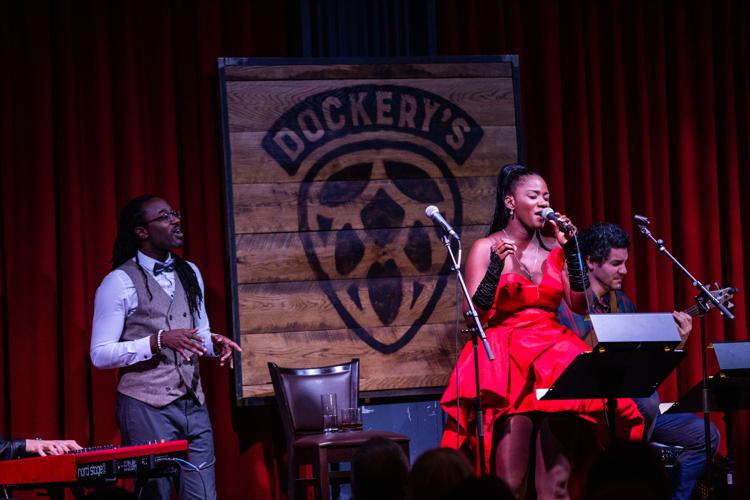 For Tommy Condon's Irish Pub owner Allan Vandall, music is a business tactic. It brings in more patrons and keeps them longer. By featuring Irish music and local pop and rock cover artists, Vandall says it also creates a lively, fun atmosphere that draws diners back. 
Vandall says he dedicates about 5 percent of the overall budget to music, and the return is worth the investment. 
Meanwhile, at Prohibition, partner Ray Burns says 60 percent of the restaurant's operating budget is allocated to live music, which starts during dinner and continues into the evening nightly.  As the evening progresses, Prohibition can turn into a dance club, with lively jazz and funk and a $5 cover charge on Friday and Saturday nights that helps pay for the music costs. Local musicians with residencies include bluesy Sufferin' Moses, Cuban salsa and jazz artist Gino Castillo and rockabilly performer Kyle Lacy.
There's a bluegrass brunch on Saturday and Sunday mornings, where heirloom tomato salads and chicken and biscuits are paired with Appalachia music. There's also a rotating jazz band on Sunday nights to complement Prohibition's free swing dancing lessons. Swing dance and drinks even coalesce on the cocktail menu, with options like The Lindy Hop.
"We value the creativity that goes into all aspects of our restaurant," Burns says. "From the initial design to the cocktails and cuisine, live music is an extension of that creativity."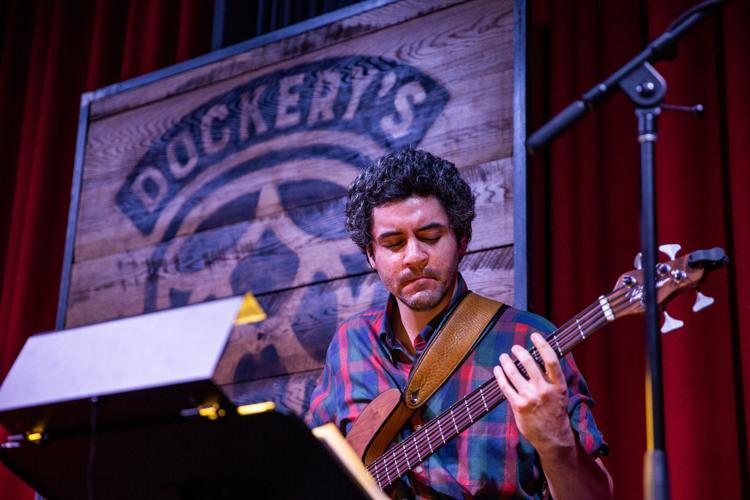 Elkins of Dockery's, though he didn't provide a specific percentage, says that the budget allocates "probably more than it should" for live music. At one point, Dockery's was offering a "Dinner + Show" series, where jazz groups were paired with a prix fixe menu. Elkins says the restaurant sold out the majority of those shows.
After 5 p.m., the menu options shift to feature coastal Italian fare, like seared scallops, tagliatelle and clam pasta with handmade tonarelli. Those dishes are accentuated with light jazz and folk music. But when party band Calhoun's Calling or rock 'n' roll Stormy and the Mondays take the stage, an American burger and truffle fries might better match the music. 
Home Team BBQ has built its brand on chicken wings and Americana music and hosts nightly live music at its three locations in West Ashley, downtown and Sullivan's Island.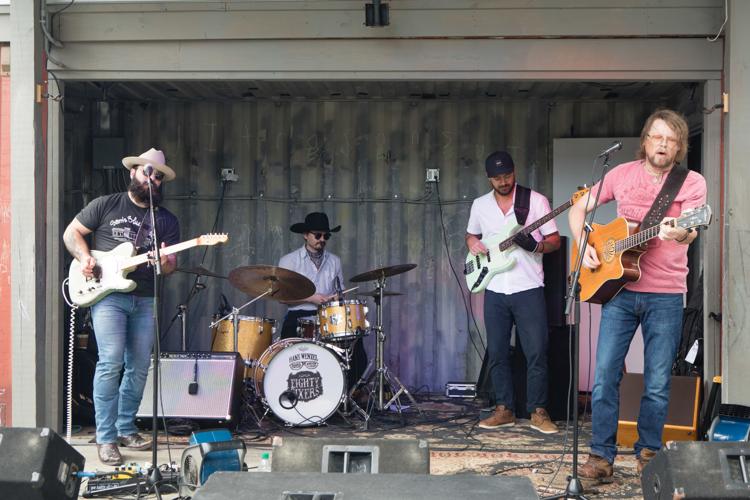 In the beginning, operating partner and talent buyer Tony McKie says there was a cover charge at the door after dinner was over to help supplement musician costs.
But that has since been dropped, and show start times were moved earlier so patrons could enjoy the apt pairing of blues, country and Americana music with their fare of pork cracklins, pulled chicken and smoked turkey. 
McKie says that removing that supplemental fee has created a kid-friendly atmosphere and made Home Team a destination for lovers of music, barbecue and both.
Since a few Charleston area restaurants hire musicians who specialize in jazz, there's a local calendar created by organization Charleston Jazz that's dedicated to connecting players with patrons. It's called Jazz Around Town. 
Charleston Jazz marketing and development manager Brittany Burkett says that area restaurants and jazz musicians have submitted their weekly gigs to the calendar to help share their schedules in one place. 
Among participating restaurants are High Cotton, Hall's Chophouse, Charleston Grill, Barsa and The Refuge. 
Musicians' perspectives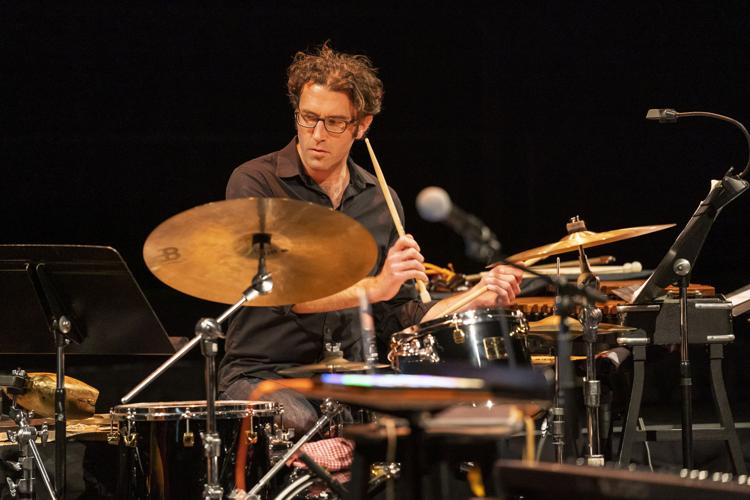 Ron Wiltrout, who has been playing two nights a week at Charleston Grill for around six years now, says that there are pros and cons for artists performing at restaurants. 
In one sense, restaurant gigs are typically consistent and lucrative for an artist. However, sometimes the art form of creating music can be stifled, as often restaurant patrons are paying more attention to their food and conversations than seeing and hearing a live performance. 
Wiltrout says background music can become background noise in comparison to a concert where all eyes and ears are tuned in, but his goal is to always play with interest and life, even when no one is paying attention. 
"Putting on a show is what musicians dream of. It's a chance to create and show people what you do directly," Wiltrout says. "However, sometimes, sitting in the corner of a restaurant with a group of musicians you like is a nice casual opportunity to just play without worry of pomp and circumstance."
Frank Duvall, who has been playing at High Cotton for 10 years and Hall's for about two years, prefers the consistency of restaurant gigs.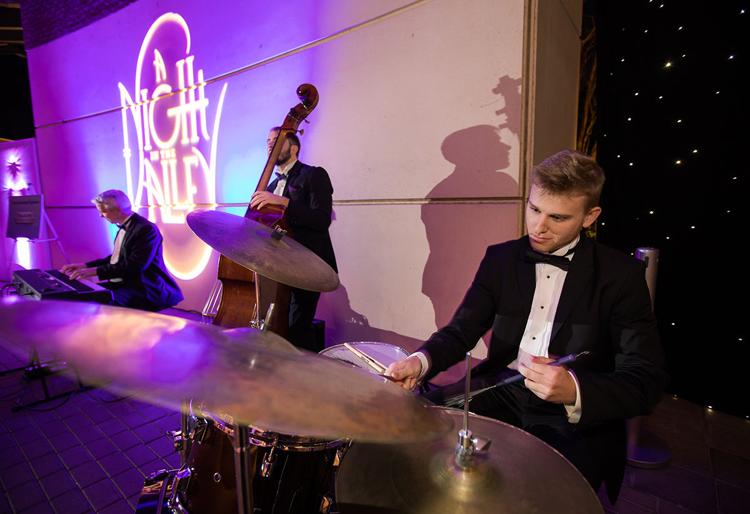 Todd Beals, who has hosted "Jazz on the Beach" at Isle of Palms restaurant The Refuge for the last two years, says that he has to consciously limit his rhythmic and melodic explorations in a restaurant so as to not detract from the ongoing efforts of the servers and bartenders. 
"We take requests and accept tips, which is not typical at a regular concert," Beals says. 
He also says that the "sad truth" is that pay for restaurant or bar gigs hasn't changed much in 30 years, despite inflation. Even though some restaurants dedicate a large percentage of their budget to artists, that doesn't mean it's enough to live off of, even with a couple of gigs lined up each week. 
"That's why so many musicians choose to teach at schools, offer private lessons and have other side hustles," Beals says. 
It's also a hard circuit to break into if you don't know the right people. Beals says that Charleston is a tight-knit community and those already in the scene have quite the advantage. He discovered that when he moved to town five years ago. He had to sit in with any band that would have him at first and learn how to "speak the language."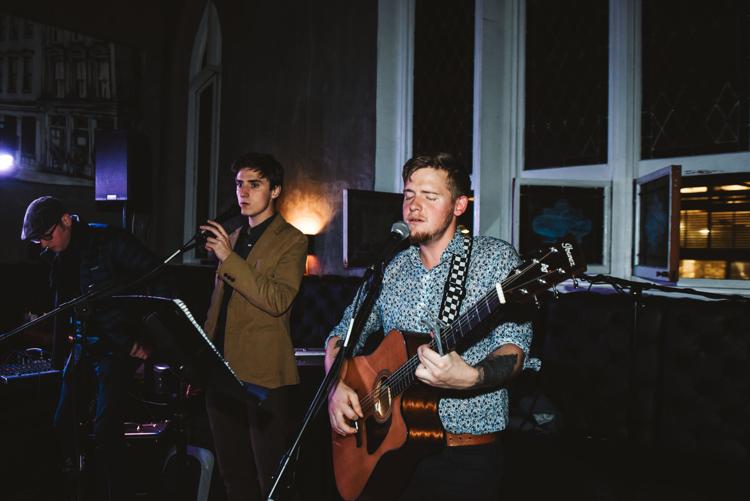 In the end, instead of trying to move in on someone else's steady restaurant gig, he decided to seek out venues that didn't already have live music and offer them his talents. It worked at The Refuge. 
Beals offers that it might not always be right for a restaurant to offer live music. While Prohibition and Home Team BBQ effortlessly match the music with their cuisine, some restaurants might not have such an easy time finding the right sound for their menu.
"It really boils down to the strategy of the management team and how they're planning to fill the seats," he says. "Many places just play (non-live) music or the radio and that's just fine." 
That being said, he adds that personally, he always chooses a restaurant that has live music over one that doesn't.