Less than a year after The Tattooed Moose closed the doors to its downtown Charleston outpost, a new restaurant has taken over the space.
Serving smash-style burgers, margaritas and fried chicken sandwiches in a relaxed environment, Heavy's Barburger is now open at 1137 Morrison Drive.
The new no-frills eatery is owned by John and Brenda Haire. It's named after John's grandfather, who was fondly referred to as "Heavy" by family members and friends in his hometown in Florida.
Heavy's menu features many staples you would hope to find at a casual pub, including a fried fish sandwich, chili dog, and Heavy's classic burger featuring two smashed patties, American cheese, sliced tomato, red onion, lettuce, pickles and "Heavy's sauce."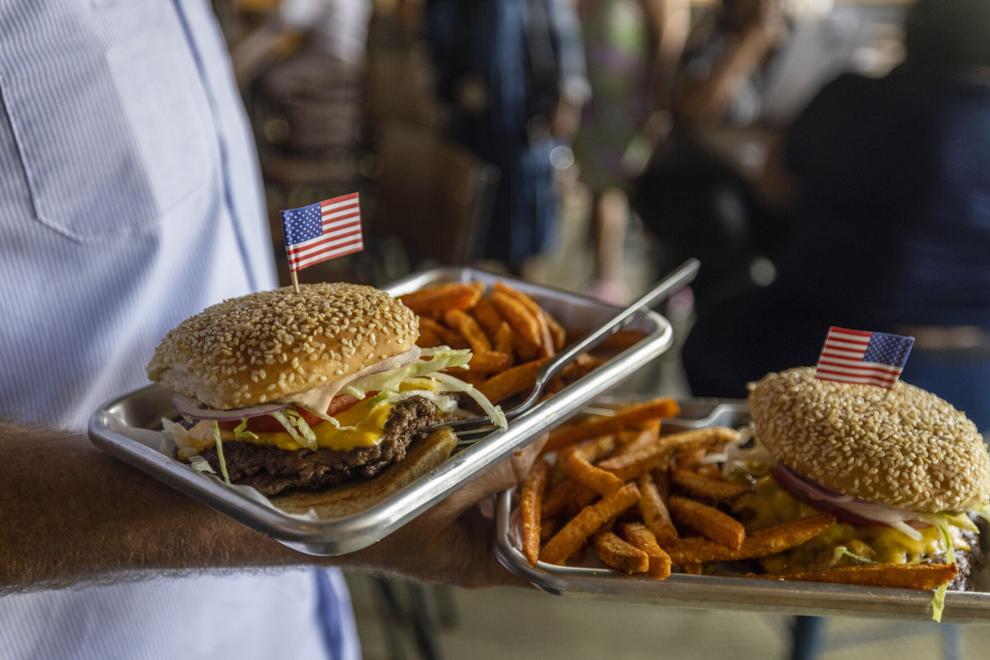 "The smashburger is something that we're very proud of, but at the same time we've got five really unique and great sandwiches that we're serving," Haire said. Those sandwiches include The Red Ranger, which has fried chicken served with slaw and pickles in a toasted brioche bun.
Heavy's will pride itself on its bar program, Haire said, highlighted by a signature margarita and locally focused draft beer list.
Heavy's joins Edmund's Oast, Butcher & Bee, Home Team BBQ and Lewis Barbecue in the downtown Charleston neighborhood surrounding Morrison Drive north of the Arthur Ravenel Jr. Bridge, commonly referred to as NoMo.
"That location, it's been nice for a while," Haire said. "Now with all the apartments coming around it and all the offices that have been built or are being built, I'm happy to be a part of that neighborhood."
After opening June 6, Heavy's is serving customers from 11 a.m.-10 p.m. Tuesday through Saturday.