The Gullah Farmers Cooperative Association has been providing access and resources to Black farmers in coastal South Carolina since its 2010 formation.
After opening its new 10,000-square-foot processing facility, the co-op now has the capacity to help its 13 partner farms bring fresh produce to schools and grocery stores throughout South Carolina.
"They can grow their produce, bring it to this co-op, we will process it, wash it, pack it and find markets for it," said Gullah Farmers Cooperative Association President Joseph McDomick.
The co-op received funding from multiple sources to get the project off the ground. Local churches, Beaufort County, Rural Advancement Foundation International, the U.S. Department of Agriculture and the S.C. Department of Agriculture all helped fund the facility, located in the Leroy Browne Center at 6315 Jonathan Francis Senior Road on St. Helena Island.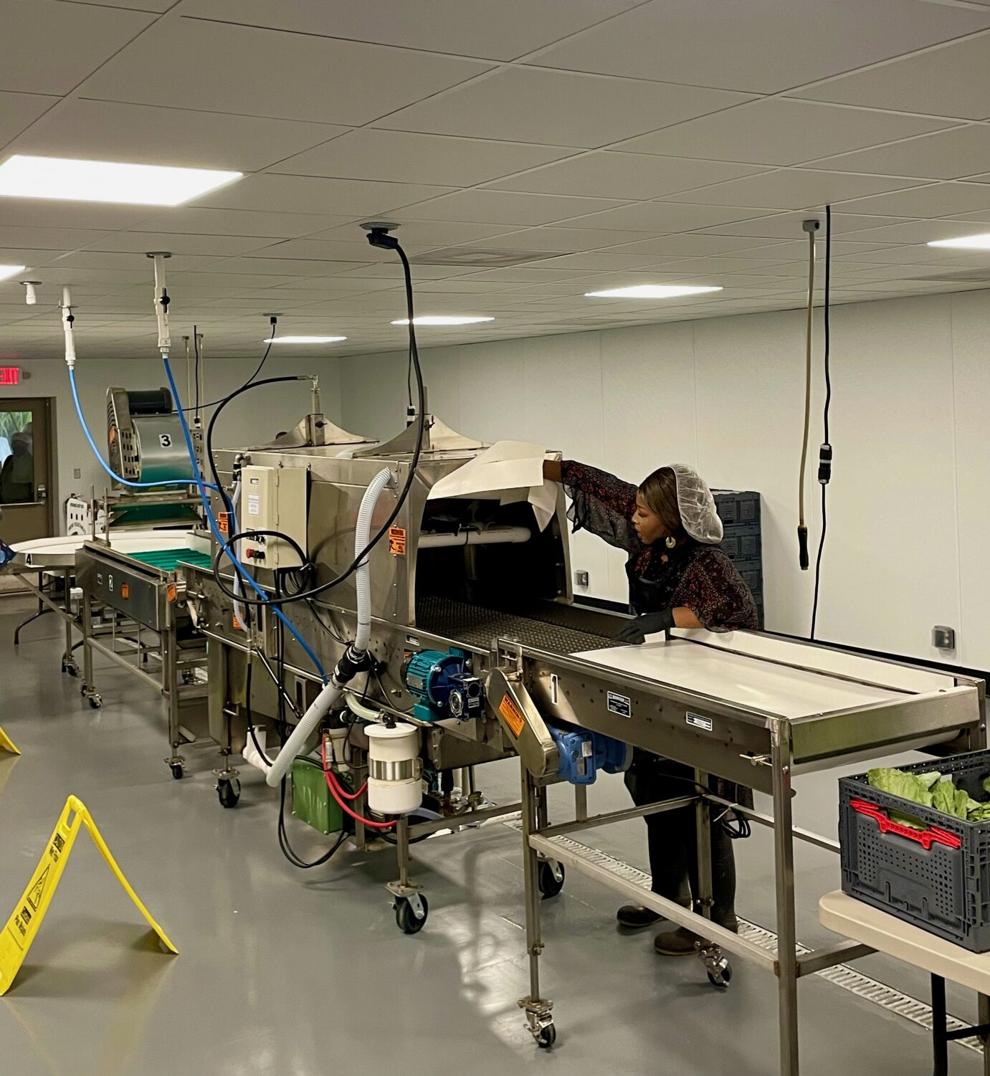 Right now, the facility functions as a packing house. Farmers drop off fruits and vegetables which are sorted, washed, packed and sold to schools, grocery stores and wholesalers like GrowFood Carolina. Produce that's harvested and brought to the facility in the morning is out of the door within 48 hours to maintain peak freshness.
"It's been in development for many years. Just with some of the co-op farmers, they're smaller so getting a consistent wholesale buyer has been tricky," said SCDA Market Development Coordinator Katie Pfeiffer. "So having them be able to work as a conglomerate at the co-op really helps get their product (to market). We're super glad it's been successful and I know that they'll help get more local food in the school system, which is great."
Co-op member Joseph Fields of Joseph Fields Farm on Johns Island said he delivers produce to the facility weekly. Getting his collards, kale, broccoli and cabbage into schools was simply not a possibility before the facility opened Dec. 8, he told The Post and Courier. 
Some grocery stores and wholesalers are even buying produce from the facility in bulk. Gullah Farmers Co-Op Administrative Coordinator Susan Pavlin said some of these orders are for 30 cases of produce, with each case weighing between 10 and 30 pounds.
"As you start to get into those larger numbers, most farms don't have the capacity," Pavlin said. "By working with multiple farmers, we're able to consolidate everything here."
The facility is currently processing and distributing more than 1,000 pounds of produce each week, and that number should increase every growing season.
In the spring, the co-op plans to add a cutting and chopping line, too.
"That will significantly increase our production and sales as well," Pavlin said.
Moving forward, McDomick said he would like to add more farms to the co-op, even though farmers do not have to be members to access the facility. In order to keep growing, the co-op will need to bring in a younger group of farmers that can keep growing its network of Black farmers.
"We need to have some younger people come in so that we can continue to operate the facility," McDomick said.
For the co-op's delivery schedule, call 843-212-6576 or email gullahcoop@gmail.com. Product availability varies, but this list provides a look at fresh produce the co-op distributed in 2021.