Though South Carolinians can't yet order a bacon mac-and-cheese burger from Guy Fieri's Flavortown Kitchen virtual menu, they can snag a "Fully Packed Bowl" — chicken nuggets and "mac and yellow" sprinkled in Hot Cheetos dust — from Wiz Khalifa's HotBox restaurant.
And now they can also have delivered family-style tacos or churro bites with chocolate sauce from George Lopez Tacos. 
These are a few examples of celebrity ghost kitchens that have popped up nationwide and gained prominence during the COVID-19 pandemic, when delivery food reigned and restaurants pivoted to try to stay open.
The concept involves various restaurants around the country signing up to make a fixed, limited menu of food endorsed by a famous person. Those novelty dishes are then delivered to local customers via UberEats, DoorDash or other delivery services. 
The restaurant takes a cut of the profit, and so do the virtual menu organizers — brands like Virtual Dining Concepts and Nextbite.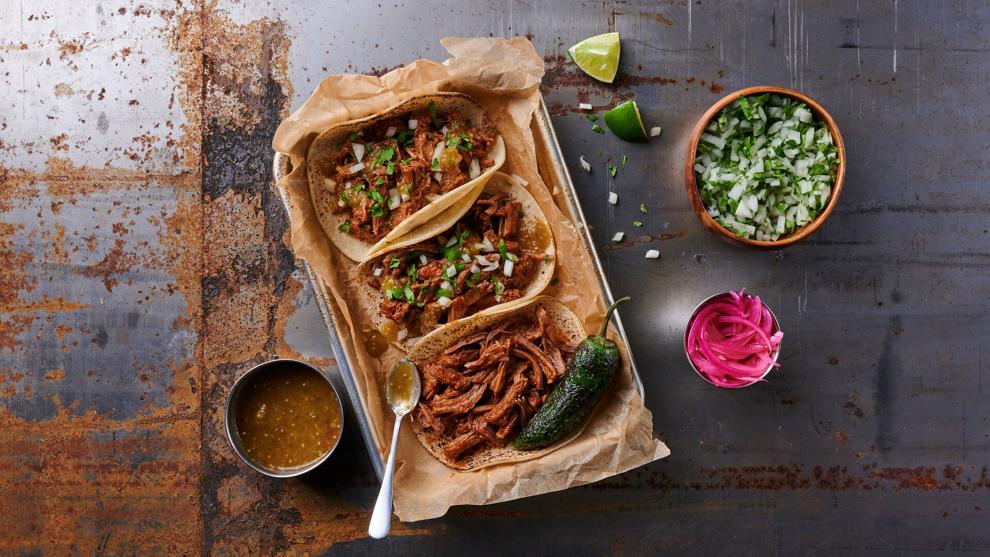 The latter is behind George Lopez Tacos, which are made locally in the kitchen of Harborview Restaurant & Lounge, the airy, top-floor bistro and bar at the cylindrical Holiday Inn West of the Ashley. 
"Nextbite does the marketing, and all I do is prepare the food and wait for somebody to come get it," explained Harborview Food and Beverage Director Ryan Ross. 
The food is made using easy-to-follow ingredient lists and recipe videos, along with step-by-step instructions. On the menu are a variety of "Damn Delicious" taco trays adhering to a Lopez-endorsed recipe, along with chips and guacamole or salsa and churros for dessert. 
Ross said the opportunity has allowed him to close the revenue loss gap that COVID-19 brought upon the restaurant, and he's able to pay his kitchen workers more money on the hour. Harborview gets about 55 percent of the cut from all George Lopez Tacos orders, and there have been more than 70 during the first two weeks in operation. 
Harborview isn't alone, said Nextbite CEO Alex Canter. The appealing idea behind the company was to offset restaurants' fixed costs by allowing them to operate and make additional money during typical off-times.
During COVID-19, that became a lifesaver for many spots that had to shut their dining rooms and pivot to only delivery and takeout. 
"We had restaurants telling us, 'you are the reason our doors are open still,'" Canter said.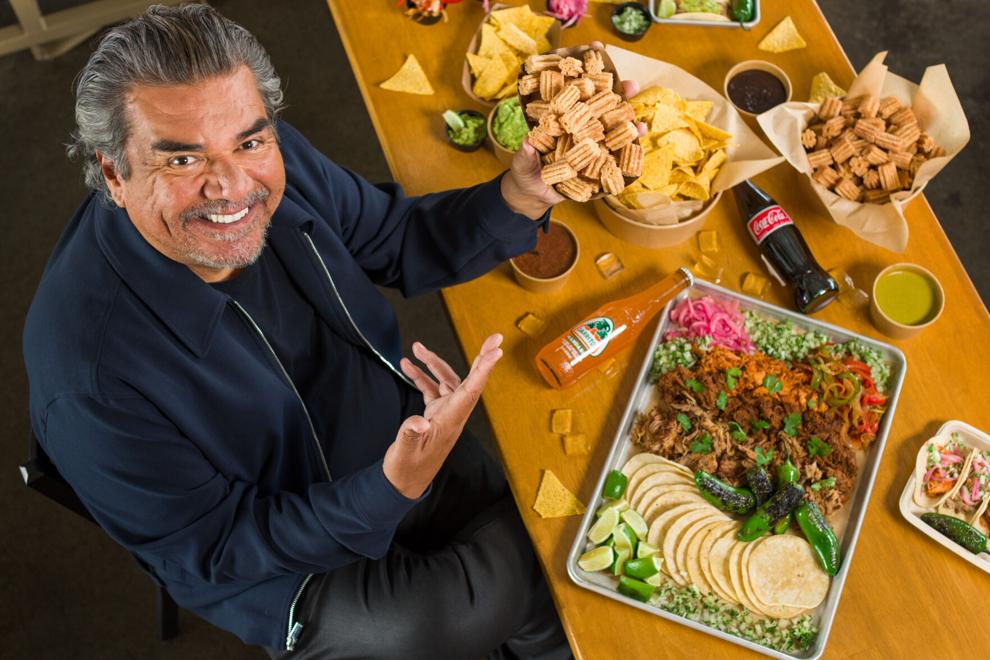 Charleston is one of the more than 80 cities in which George Lopez Tacos are now available, and though the menu items may seem to compete with local cantinas and taquerias, Texas Monthly's taco editor and "American Tacos: A History & Guide" author José R. Ralat said that's not the case. 
"I think this is more like a tequila, a whiskey, any sort of product," Ralat said. "It's an additional revenue stream for celebrities to advance their brands." 
Does the fad have an impact on smaller family-owned-and-operated Mexican restaurants? Ralat says no. 
"Honestly, no one really cares who the (expletive) George Lopez is," Ralat said. "This is an opportunity for him to put his name back out there, and I can't blame him."
Ralat said he believes ghost kitchens are appealing to a certain sect of society when they first pop up but not sustainable in the long-run.
"Someone like me might be inclined to try it out, because I am curious and it's my job, but do I expect my next-door neighbor from Northern Mexico to? No, he has a very specific taste of what he likes," said Ralat. 
Those who enjoy Lopez's sitcom and stand-up might just enjoy his tacos, too, at least for a to-say-they-tried-it taste. There's nothing wrong with getting a little giddy over a gimmick.
At the end of the day, taco lovers will still be supporting the authentic Mexican cuisine in their neighborhoods, said Ralat.