Bar Tab is a recurring column in The Post and Courier Food section that highlights a locally made or sold adult beverage.
I love a good craft beer, and I love a good brewery. So it's a good thing Charleston has a lot of both. 
One that has excellent brews and exquisite vibes and views alike is Revelry Brewing Co. downtown at 10 Conroy St. There's a downstairs taproom with iconic red trumpet taps, room for musicians to play outside on the sidewalk, and tables spread throughout the indoor and outdoor spaces that connect through an open red garage door. 
Upstairs is my favorite, however, with views of the park across the street, city skyline and Arthur Ravenel Jr. Bridge. 
Even with construction next door that's created an oddly close building that blocks some sunset rays from seeping in, the views still remain if you face the direction of the bridge. That's where the brewery's lounge is anyway — a couch corner with a glass fireplace and barstools looking out along the wooden rail. 
You simply must catch a sunset here.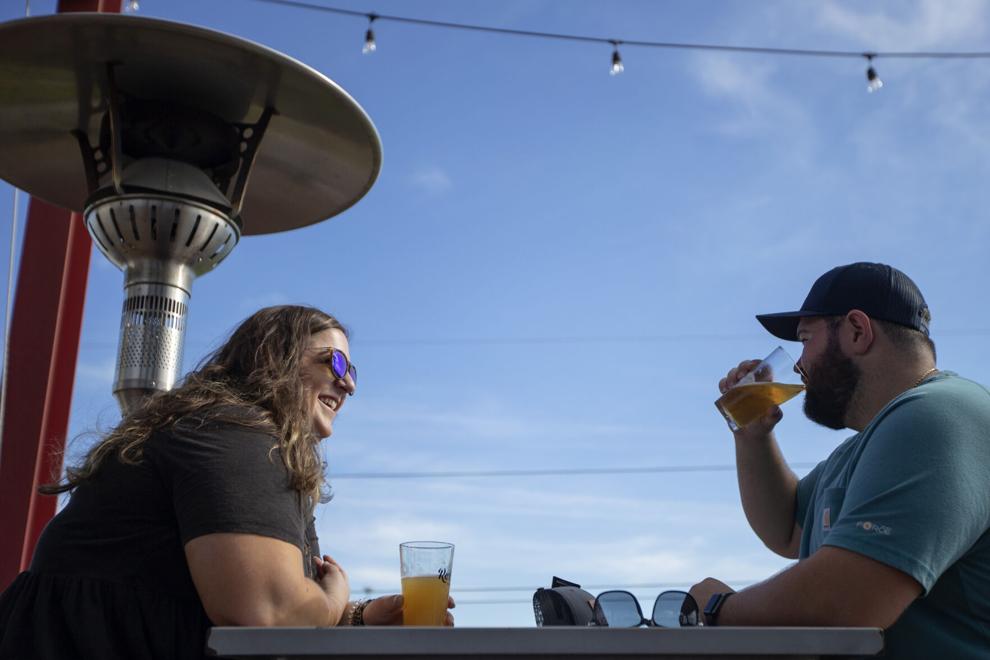 As for what to order, there are quite a few great options. The IPA lovers should try the Lefty Loosey, Never Sunny or Pass the Lemongrass. 
The Lefty Loosey is my personal favorite of the mix with a crisp, hazy taste, medium body and nice froth.
The Rice Lager is a light refresher, while the Lazy Lover is a delicious golden blonde ale option. I've also sipped on the Hotel Rendezvous Bavarian wheat beer, Up Sh*m Creek lager and Kookasaurus Kolsch. None has disappointed.
It's a fun place to switch up my order; I've found I don't necessarily gravitate toward just one option but enjoy the full palette. 
On the weekend, there's sometimes a DJ on the rooftop and food trucks down below. Plus, it's a great place to pet cute dogs. A real win in my book.