When Charleston's current culinary renaissance was in its early days, it was nearly impossible to eat at a restaurant or attend a food event without bumping into one of its architects.
But by 2017, many of the scene's leading players were scarce. They'd walked away, like Sean Brock, who relocated to Nashville. They'd stepped back, like Celeste Albers, who stopped selling her celebrated golden-yolked eggs. Or they somehow just got lost in the throng of New York City emigres and other incoming kitchen talent.
Greg Johnsman, though, was a stalwart. The profusely bearded miller behind Edisto Island's Geechie Boy brand, who had a childlike fascination with farm equipment and a saved man's faith in God, remained a constant presence. In addition to producing the grits and cornmeal that graced the city's best tables, Johnsman was forever collaborating with food friends on projects large and small.
Then his friend Nathan Thurston came to him with the largest project of all. Thurston, the opening chef at Stars, had gone on to a successful consulting career, which included the development of Felix and The Darling Oyster Bar. Now he'd found a prime spot in which to launch a restaurant with Johnsman, a project they'd been idly discussing for years. Thurston pitched it as a place for Johnsman to showcase his antique machinery and the grits he made with them.
Johnsman signed on. His involvement put Millers All Day on the national radar when it opened in March 2018, with magazine editors making room on their hot lists for the lower King Street breakfast spot.
Behind the scenes, though, employees say the situation was chaotic at best. They allege they were addressed disrespectfully; denied meal breaks and made to do side work and food prep in an unheated second-floor room.
"You're polishing silverware for four hours, and your fingers are freezing," says Charnele Landingham, a former CO manager who was hired by Millers as a bartender, but soon thereafter reassigned to the host stand. "The cooks peeling shrimp couldn't feel their fingers."
For their part, Johnsman and Thurston say the restaurant's challenges weren't out of the ordinary, especially in light of how many customers were won over by Millers' successful publicity campaign.
"On a Saturday or Sunday, we'll do 600, maybe 700 guests," Thurston says. "You know, we did have some problems in the front of the house and the back of the house, but that is not something that is unique at a new restaurant."
Long shadow of short staffing
Still, perhaps because Millers' first year is so representative of the current food scene, it cracks wide a window into the causes and consequences of the restaurant staffing crisis that has lately seized Charleston. In short, the dynamic is far more complex than dirty plates piling up for lack of a dishwasher.
The short history of Millers All Day suggests management tactics designed to keep restaurants competitive in a crowded marketplace could also be to blame for the independent restaurant sector shedding workers. Two of the eight former and current employees interviewed for this story now hold corporate food service jobs, which they say offer the kind of predictability and professionalism they craved.
And, among other former employees, opening executive chef Madison Tessener has since left South Carolina entirely, following a seven-year Charleston career that spanned from FIG to Chez Nous. She was last week named chef de cuisine of Raleigh chef Scott Crawford's new French bistro.
"I broke away from downtown and found a job which makes me happy," says former Millers cook Arthur Zanders, who previously studied at the Culinary Institute of Charleston and worked at downtown restaurants, including Hominy Grill. He's now working closer to home in North Charleston.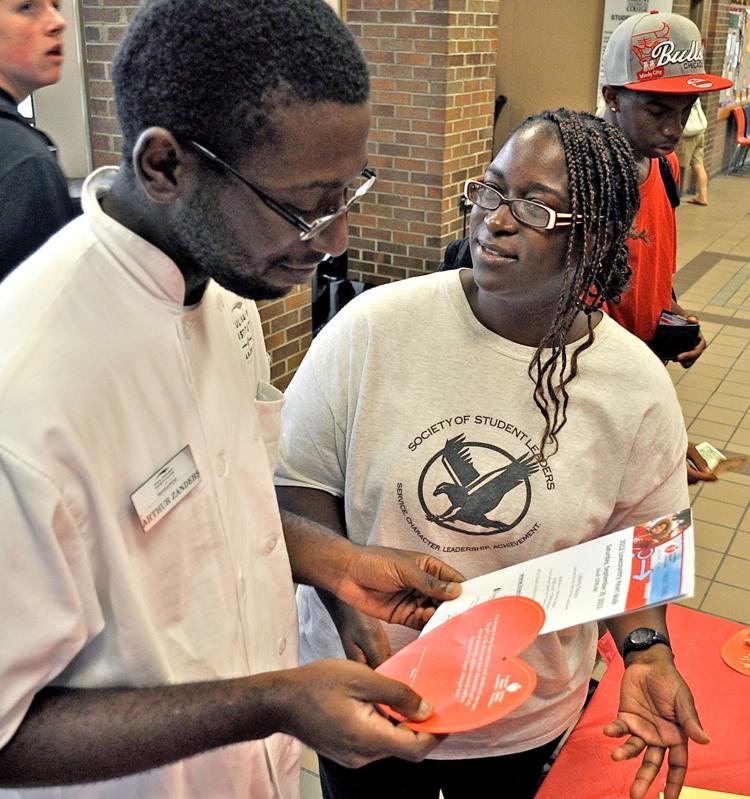 "DoubleTree trusts my judgment," he continues. "The thing I like about DoubleTree is if I have an idea, my head chef will say, 'I got you.' And at the end of the day, my pasta is on the bar menu. ... I feel appreciated."
While Greater Charleston Restaurant Association President John Keener isn't familiar with the specifics of the situation at Millers All Day, he is extremely concerned about local restaurateurs failing to persuade entry-level workers to stick around.
"Everybody talks about people not being available, but it's been that way for the last 20 years," says Keener, who 28 years ago opened Charleston Crab House. "The problem isn't getting people in there: It's the retention of employees. It's up to the owners and the managers to be better employers."
Thurston, though, disputes all allegations of mismanagement at Millers All Day. He counters that the citywide restaurant staff shortage has weighted the scales of power so heavily in employees' favor that hourly wage workers resent being told what to do.
As Thurston sees it, complaints about conditions at Millers All Day arise from the same sense of entitlement that's leading employees to clock in for longer than their scheduled shifts; threaten to quit on the spot if they don't receive an extra $1 an hour and demand Uber fare so they can be privately chauffeured to and from work.
"The relations are more combative than they've ever been before," he says, predicting a complete breakdown of the norms that have long governed restaurants. "There's turnover I have not seen at this level before. It's happening from line level up to executives. There's no hesitation to walk out of a job. It's interesting times, to say the least."
Looking for likes
When Millers opened, a press release said the pair intended to "honor the culinary history of Charleston and the South with innovative takes on the classics, such as cornmeal pancakes with hickory syrup (and) waffles with caramel and meringue." Johnsman installed a vintage mill in the front window, which he promised to use on a regular basis to produce grits for customers' egg bowls.
Among the grits supplied by Johnsman were the evocatively named "unicorn grits," which garnered national attention for their blush pink hue. Garden & Gun described them as "a perfect draw for the Holy City," and Food & Wine saluted their "pop of pastel."
From the beginning, though, employees say the workplace mood was far removed from the happy-go-lucky mindset associated with mythical prancing creatures. From their perspective, employees' needs had been overlooked when the restaurant was set up.
"People from the industry open restaurants and then forget what it was like to work in the industry," says Kymi Caldwell, a 10-year food and beverage industry veteran who helped open Millers as a server and barista. She claims that while employee morale was being undermined by kitchen gossip and inexperienced hires, Thurston had his eye on the restaurant's social media accounts.
"I told (Thurston) that everyone who works there feels like the ship is on fire," she recalls. "He immediately started telling me about all this Facebook stuff and Instagram stuff and all the likes they have. And I was like, 'I don't see how Instagram matters if no one wants to be at the restaurant. There's no way we can feign happiness.'"
As it happens, Thurston agrees.
"I do not think it's actually physically possible for a business to have good reviews online if the staff's not managed well or treated well," he says, elaborating on his requirement that Millers managers each week get together to collaboratively read every review posted online since their last meeting.
And the reviews, Thurston says, have been outstanding.
"That pattern has been there since the beginning," he says. "You know, TripAdvisor, we started at the bottom, which was over 720 restaurants last year. Now we're at No. 50."
He continues, "I don't want to cast shade on anyone, but we've exceeded businesses which have been operating in Charleston for over a decade. That is my measurement of success: The reviews online; the social media and the guest feedback. Of course, we want the staff to be happy, but I also realize an a.m.-driven restaurant is a very difficult one to manage."
Design flaws
For instance, servers were expected to eat before the start of their 6:30 a.m. shift because they'd be on the floor without a break for the next eight hours or so. While that's allowed under federal and state laws, Caldwell says, "All of us (were) starving, and feeling used and abused." And because the daily brunch rush ransacked the kitchen, it wasn't feasible to prepare a family meal at the end of their shift.
"At the beginning, they ordered Chinese or pizza, but that obviously got expensive," Caldwell says, adding that cooks who felt sorry for them sometimes tried to put together makeshift meals of pasta and cheese.
Eventually, Thurston says, shifts were adjusted to reflect the unending crush of customers. "In the very beginning, we did not know how long the pushes would be, and were surprised the pushes went past 2 o'clock," he says. He also instituted a 50 percent staff discount on food bought off the menu, since he says the kitchen couldn't come up with a shared meal compatible with employees' various dietary restrictions. "We were wasting a lot of food, accommodating gluten-free, vegan, pescatarian," he says.
Landingham says the physical design of the dining room was also hard on servers. Seating was arranged in such a way that upon starting work at Millers, Landingham doubled her daily step count to 20,000 steps, which amounts to an extra 5 miles on the restaurant floor. Additionally, the restaurant's stylish look wasn't compatible with a side work station, so servers had to carry tubs of silverware upstairs for hours of rolling after guests had left.
(According to the U.S. Department of Labor, it's permissible to pay servers the tipped minimum hourly wage of $2.15 for side work so long as it's performed at the same time as "duties involving direct service to customers, or for a reasonable time immediately before or after performing such direct-service duties.")
"There is a lot of silverware to roll because our slowest day is 400 people," Thurston says. "It's probably one of the most hated tasks there is. As a consultant in this town, I've wondered is there a side gig that I can create that supplies restaurant silverware. And that's still something simmering. But I personally do not believe our expectations for rolling silver are unrealistic."
Zanders, the cook now working at the DoubleTree, thought it was unfair to ask the servers to lug the heavy bins, so he once volunteered to carry the silverware up to the rolling room. He alleges his pitching in annoyed Thurston.
"He said 'Don't help people'," Zanders says. "The way he said it, it pissed me off. You want them to, heaven forbid, fall on their backs?"
Thurston says he doesn't recall the exchange: "There could have been an instance where we were really busy and needed all hands in the kitchen, but I don't specifically remember."
Signs of trouble
All of the employees interviewed for this story are certain that Johnsman wasn't responsible for the challenges they were facing. Few of them approached him about their issues, in large part because he was rarely at the restaurant.
"He just wants to farm," Caldwell says. "When he was there, it was awesome, because he's such a good person."
Johnsman says the assessment is accurate. "It wasn't like my dream to spend all my time there, because like right now, with the drought, there are a lot of problems I'm working on ... that was the whole partnership deal, to trust Nate to do that side of it."
Even though Johnsman's visits were so infrequent that he'd regularly encounter new employees who had no idea why a man in overalls was headed into the kitchen, he still enjoyed the welcome he received from those familiar with him.
"You know, sometimes I feel like the mayor, and that's a good feeling," he says. "I want to be able to check on employees. I'm not used to this industry, so I'm not going to understand, but I can give five seconds of time to get them to take a deep breath. I just want to encourage everyone when I come in the door."
Yet employees say it was difficult to stem the pervasive sense of discouragement that took hold following the abrupt dismissal in August of opening executive chef Madison Tessener, a popular figure with the restaurant's workers.
"I don't know of very many other people more understanding and willing to teach," says former line cook Matt Chandler, who grew up in Greenville with Johnsman as a family friend. "That isn't something I've come across in this town at all: People willing to take time out of their day to show cooks how to become better chefs."
Caldwell was on the floor the day when Tessener "just walked through the dining room in the middle of brunch service, gritting her teeth, with a crate of her belongings and Nate walking behind her. It was really crazy and so unprofessional."
Immediately after she was fired, Tessener told The Post and Courier that "I didn't drink the Kool-Aid. I was told I wasn't a team player," explaining that Thurston bristled at her outspoken leadership. Thurston at that point declined to comment, saying he couldn't address personnel issues. Asked again about the circumstances for this story, he defended his decision to fire Tessener during service.
"You should never terminate someone on the phone. You should never terminate someone via e-mail," he says. "When you're dealing with a business that opens at 7 a.m. and goes til 8 p.m., there's really not a lot of great opportunities to do it privately."
Fear of friction
Prior to firing Tessener, Thurston had hired Jonathan Pacheco to succeed her. The New Jersey chef was looking to relocate to Charleston, where his wife had lived while attending the College of Charleston and Johnson & Wales University, and was impressed by Thurston's ambitions to open additional Millers All Day locations.
"I thought it was a hot city with talent," he says now. "Then I get down there, and it's not so hot."
One of the first obstacles that Pacheco encountered in the Millers kitchen was a rule that he couldn't "cause any friction with the females." As Pacheco understood it, his bosses meant he couldn't offer constructive criticism to women in leadership roles, such as the sous chef and pastry chef, since it might be misconstrued as harassment.
"It was a big PR thing," he says. "They told me, 'We don't want any females going to the paper, so don't say anything to them.'"
According to Pacheco, that included not pointing out that the biscuits were overworked, a problem noted in multiple reviews of the restaurant.
"Every meeting they were like, 'We've got to fix the biscuits. We've got to fix the biscuits.' How are we going to fix the biscuits if we can't tell (the pastry chef)?" he asks. "I wasn't allowed to do my job because they were scared of (The Post and Courier.)"
Thurston says Pacheco misinterpreted what he was told.
"Since it was a predominantly female kitchen, I do recall specific employees had some performance issues and the only advice I remember was saying, 'Use caution. We don't want more turnover,'" he says. "And I also reminded him he was coming from New Jersey, and we were in a hiring market where you can't fire someone at the flip of a wrist because they did something wrong ... so maybe he thought he had his hands tied like every other chef in Charleston."
Still, Pacheco thought he was making progress.
Food costs and ticket times were falling, and he'd introduced a few new menu items, although Pacheco was still pushing for clarity on the restaurant's purpose and direction. "I always told them: 'I know how to cook grits. You know how to cook grits. But how do we cook grits at Millers?' There was no common goal, and that comes from the top."
Moving along
Pacheco's family didn't immediately move down to Charleston with him, but when his wife and children paid him a visit, he alerted a front-of-house manager that they might come into Millers to eat. Hours later, he was in the kitchen when a server approached him:
"Chef, do you have little brown babies?" the server asked.
"What?" Pacheco responded.
"(The manager) is saying your wife might be coming here, and be on the lookout for little brown babies," the server said.
Since service was under way, Pacheco decided to confront the manager about her choice of words after customers had left. He claims Thurston later chastised him for making a female employee uncomfortable by raising the issue.
"Nate was like, 'I think you need to get over it'," says Pacheco, the son of El Salvadoran immigrants. "I was like, 'Over it? I was never on it.' Fact is, you as a Southern white male telling me I have to get over it isn't really leaving a nice taste in my mouth.'"
Thurston says, "We believe the manager made a poor choice in judgment. The entire management team felt like there was no ill intent from her, and the other party, I don't know, kind of tried to take it and run with it."
It wasn't the last time that Pacheco was instructed to stop coaching employees. But it was the last time that he would write off the feedback as just part of his job. When he was next reminded that female employees needed to be left alone, he quit. Pacheco broke his lease and went back north.
Cutting the mustard
After Pacheco's departure, the restaurant went for months without an executive chef, instead assigning leadership duties to line cooks.
"Sometimes you have to hire someone that you normally wouldn't because it's the only role you can fill at the moment," Thurston says. "Then, when a traditionally trained person who has a lot of experience comes on board, the (cooks) become threatened. It's something that I had never seen until this past year: The guys with training are almost discriminated against because they have skills. The other population tries to sabotage them. It's very interesting."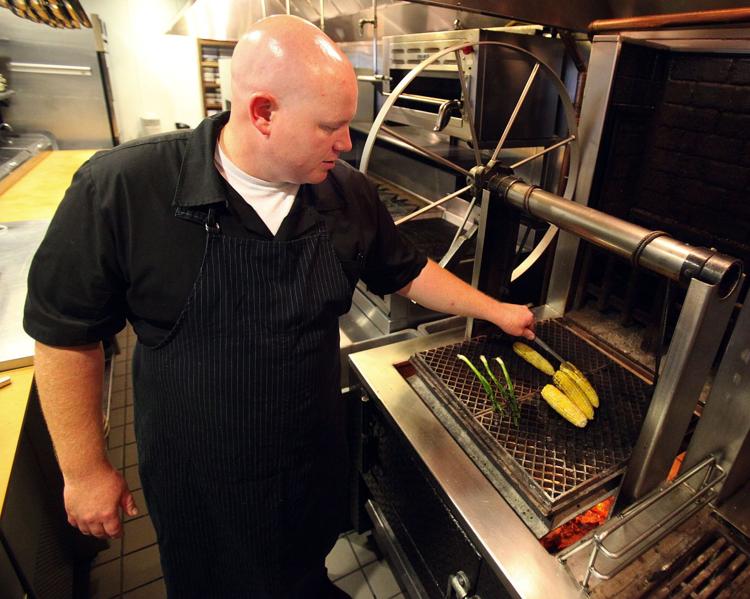 Chandler alleges the restaurant's food quality spiraled downward once there wasn't an executive chef in charge: "I get the fact that there's going to be give and take as far as standards go. But I wasn't proud of what we were doing. I wasn't proud of our menu."
For example, when Chandler joined the back-of-house crew, Tessener envisioned the grits bowl as a changing special. "Once every week, we'd change the grits or we'd change the toppings or we'd change the idea behind it," he says. "By the end of it, we'd just throw (stuff) together and hope it made sense."
Chandler was also concerned about the sorghum mustard on a fried chicken biscuit.
"There was seemingly no recipe," he says. "One day, it might be super dark honey mustard, and the next week it might be bright yellow. And when you get down to brass tacks, it wasn't even the fact that there was so much fluctuation as it was the fact that no one was paying attention or cared."
When Chandler heard a rumor that a certain line cook was being considered for a promotion to sous chef, he started to worry that safety standards would also slip: "I couldn't even trust him to work a station before me without bleaching everything that had raw chicken on it. It terrified me."
Despite Chandler's fears, Millers had a perfect record of health inspections until May 1, when it was downgraded to a "B" for failing to properly date mark perishable foods. The restaurant corrected the priority violation, and its "A" grade was restored the following day.
Now hiring
Joe DiMaio, Thurston's former sous chef from Stars, was recently named Millers executive chef. Earlier this year, DiMaio left The Darling Oyster Bar for reasons he hasn't publicly specified. (In Pacheco's estimation of the staffing situation, "Charleston is a little pool with a lot of fish: We keep picking them up and throwing them back," rather than restocking the pond.)
Yet during the stretch without an experienced executive chef to steer kitchen culture, employees say workplace interactions became increasingly crude.
"It was a very immature dudes' kitchen," Chandler says, citing the insults and taunts that began to dominate back-of-house conversation. Thurston says he wasn't aware of any coarsening, noting those types of discussions rarely occur when a boss is around.
But Chivias "Kilo" Thompson, who worked at Bubba Gump Shrimp Co. before becoming a cook at Millers, reports he was disheartened by what sounded to him like mean-spirited chatter.
"I don't want to talk about employees instead of uplifting them and helping them to be better," says Thompson, who at 24 is just starting out in the industry. "This was supposed to be an opportunity where you can grow and learn: I wanted to further my career and learn about breakfast."
Thompson says Thurston appreciated his enthusiasm, scheduling him for up to 80 hours a week when staff ranks were thinned by school starting. "I was getting home around 12 o'clock at night," he says. Exhausted, he told Thurston, "This is ridiculous for a brunch restaurant. You've got to be able to find some employees."
Millers did bring in more workers, going on a hiring spree that brought Landingham to the restaurant. (Thurston rebuts that the restaurant didn't hire more workers than it needed, although he surmises some employees might have smarted over making less overtime once the restaurant staffed up for an anticipated Thanksgiving pop that never came.)
"I noticed they hired like 10 other people, (and) I was like, 'damn, I'm not going to be able to afford to work here'," says Landingham, who could do the scheduling math.
She ended up making about $300 a week, including tips. According to guidelines published this year by the federal government, a single-person household has to earn at least $240 a week to surpass the poverty threshold.
When asked why she stayed on, she says, "I needed the money so bad."
Party's over
"I clocked in at 2 o'clock," Zanders says of the fateful December day that has continued to haunt former Millers employees. "My sous chef tells me to meet in the office. In the back of my mind, I'm thinking maybe I'm getting a raise. Then they dropped the bomb on me and everybody else."
Approximately 15 employees were laid off two weeks before Christmas, a notoriously difficult time for job searches in the hospitality industry. Thurston and Johnsman are adamant they had no choice but to eliminate evening service, and the workers who staffed it, after taking the successive financial hits of the Hurricane Florence evacuation and disappointing Thanksgiving.
"With the name being 'All Day,' it was a conflict to close and re-open," Thurston says. "We tried multiple things to make dinner work. We tried happy hours. We tried pop-ups with guest chefs. I personally delivered deviled eggs and relish trays to concierges to try to generate business."
Still, "Even on the lower end of our sales model, we were about $75,000 off in sales, which really created a scenario that made us have to make a tough decision." What comforted Thurston was knowing "100 percent of the staff could have gotten another job the same day, just because of the vacancies at neighboring restaurants."
To that end, Landingham says her manager assured her that Millers would help the laid-off employees find work. "She told me many places were possibly hiring," she recalls. Among the first she came across online was Thurston's catering company, which had posted an ad for a holiday party bartender. Landingham says he never responded when she offered her services.
"That was like salt in the wound," she says.
Zanders had a similar experience.
"There was no response from Nate whatsoever," he says. "That made it worse on us because we've got bills to pay." Zanders' parents helped cover his car payment, but Landingham says she's still behind on her rent from her time out of work.
In response to the allegations, Thurston says, "I don't recall anyone reaching out to me personally."
Although he survived the layoffs, Thompson recently decided to leave Millers of his own accord. He says he got tired of waiting for a raise that never materialized, and dealing with a work environment where respect for employees seemed to be in short supply.
"I'm surprised it's still going strong," Caldwell says. "But I guess there's always a need for brunch."