Taking over the former Kickin' Chicken space on King Street that offered sports-game viewing and bar food for 21 years is the only current brewery in the Historic District. 
Chucktown Brewery, which includes a small-batch brewing operation and also participates in collaborations with other area breweries, is now open. 
Owner Nate Tomforde signed the lease for the place in January. He also owns brewery, winery and restaurant locations in Greenville. That includes Southernside Brewing Co. on the Swamp Rabbit Trail. He owns the Pour Tap Room, which started in Asheville. 
"In Charleston I wanted to do a brewery with a restaurant because I feel like there's been plenty of warehouse breweries and a lot of great ones. But I think especially down here, people need food too," said Tomforde. 
In addition to serving craft beer created by former Indigo Reef brewing assistant Kyle Lieving and a menu that includes house pimento cheese, jumbo wings, bratwurst, and a bacon jam pork and angus burger, Chucktown Brewery also serves up cocktails. 
"I think, in this new age of restaurants you've really got to diversify," Tomforde said.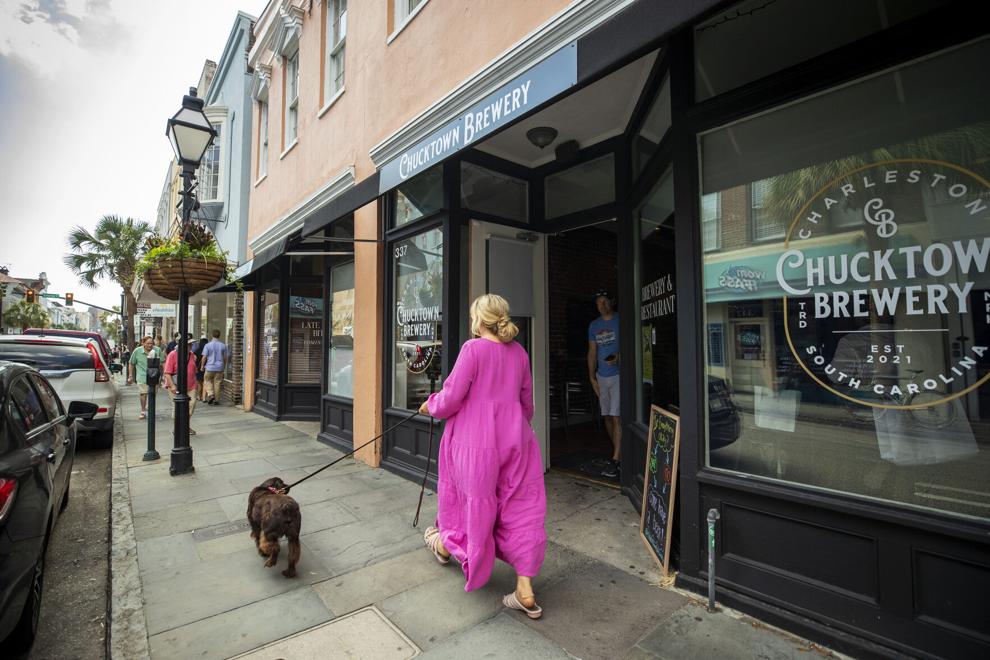 That's why, in addition to the brewery, a virtual kitchen will operate from the building with a separate food window for pick-up. That operation is being dubbed Chucktown Grub. 
"It's completely separate," explained Tomforde. "We have our own restaurant, and you can order food and eat it here. But this will be for ordering online and taking it to go. We're eventually planning to do delivery." 
There are six different concepts for ordering online, all targeted toward the College of Charleston crowd. Those include salads, wraps, chicken, rice bowls, grilled cheese and burgers. 
"It's basically like a virtual food hall with late-night bites," said Tomforde. 
As for the beers, Lieving is taking his experience at Indigo Reef and running with it at Chucktown Brewery.
He's already developed three beers: the If You Brew it, They Will Come cream ale (named after "Field of Dreams"); Censored Lion oat IPA; and New Hop on the Block dry-hop IPA with hints of blueberry and tropical fruit. 
Lieving first got into beer when he became a regular at Charles Towne Fermentory in Avondale. He joined a beer group on Facebook and then apprenticed at Indigo Reef, working his way up to brewing assistant. 
"I started working there as kind of like a hobby just to see how beers were made and then became fascinated with all the intricacies, like how one or two degrees can really change a beer and all the science behind it," said Lieving. "It's kind of like cooking, like how many different ways you can make a burger."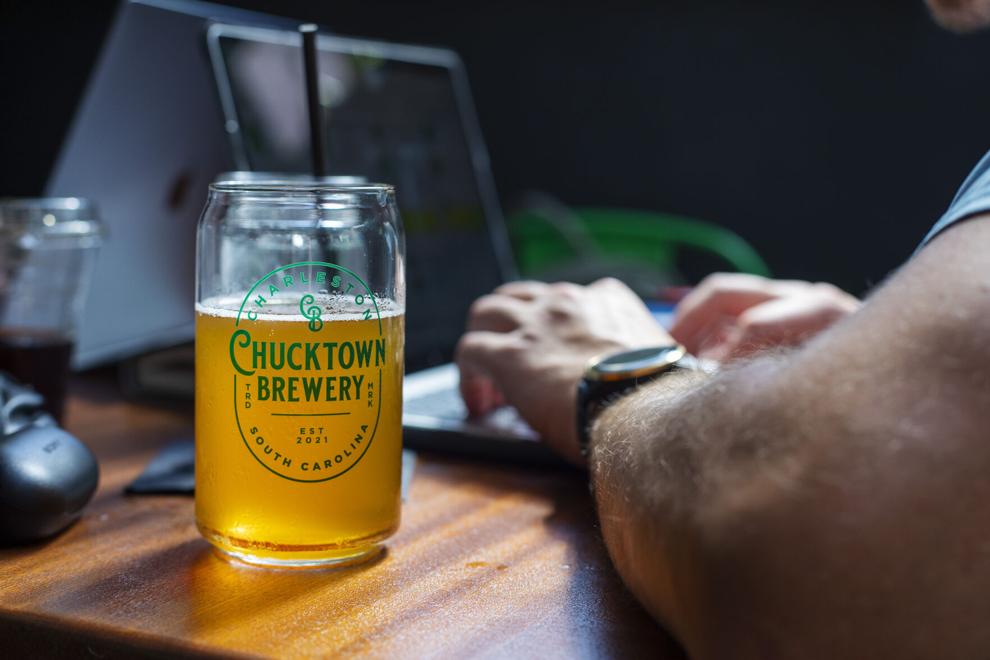 He said, after working 16-hour days and not being fazed by it, he realized he really loved brewing. 
Tomforde said he hired Lieving because of his unmatched passion for creating. 
"Sometimes it's best not to hire someone with 10 years of experience because they do have their own set ways and aren't open to trying new things," said Tomforde. "I think I tend to really let people be creative, and Kyle is a really good fit for that." 
Tomforde will still play sports on the TVs, carrying in the footsteps of the former tenant. In addition to the inside pub feel, a dog-friendly patio sprawls out into the back parking lot with room for picnic tables, chairs and cornhole. 
Chucktown Brewery is at 337 King St. and open open 11 a.m. to 10 p.m. Tuesday and Wednesday, 11 a.m. to 11 p.m. Thursday, 11 a.m. to midnight Friday and Saturday and 11 a.m. to 10 p.m. Sunday. It's closed Monday.