Six local beekeepers supply Charleston-based Apis Mercantile with honey that is bottled on James Island and shipped to consumers and retail stores throughout the Southeast. 
One of them is Farrin Tucker of Horsecreek Honey Farms. 
Tucker has been making honey for over half a century. Based in Holly Hill, he sells about 2,500 pounds of honey per month to Apis Mercantile, the small business Tucker has been working with for five years. 
"Of course, it gives us more business and the service they provide is how you want your honey to be treated and done," he said. "They don't add things to it that's bad for honey or bad for people." 
Apis Mercantile partners with small apiaries like Horsecreek Honey Farms throughout the state to source honey that's bottled in the company's James Island space. Founded in 2017 by College of Charleston graduates Liam Becker and John Berdux, the company strives to provide access for small and mid-sized producers like Tucker, helping them get into markets that are too-often dominated by imported honey. 
"We try to be as transparent as possible with where all the honey is coming from," Berdux said. "We make no illusions that we are the beekeepers ourselves." 
Apis initially launched as a hemp-infused honey company — products it still offers — but Becker and Berdux have since placed an emphasis on selling raw honey. Tupelo, Orange Blossom and Southern Wildflower honey are all available on the company's website, along with infused honey. 
Apis partnered with High Wire Distilling Co. to create its line of bourbon barrel-aged honey and recently launched a fermented garlic honey, made by soaking garlic in apple cider vinegar and straining it into the honey. 
"It's probably the product that we're most excited about," Berdux said. 
On its website, Apis shares facts about bees and honey (Did you know that a single honeybee only produces about one-twelfth of a teaspoon in their life?) along with information about how the honey is cared for when it reaches the business. Moving forward, they plan to provide more details on the actual beekeepers themselves. 
"We have six partner beekeepers in the Southeast," Becker said. "We really want to start showcasing them as well … to make it very personal for the end customer." 
According to Tucker — one of the six — Apis makes a concerted effort to do business with the community. 
"They keep the local guys involved in their product," Tucker said. "They want local honey (and) they want good honey." 
Berdux says the mission of Apis Mercantile goes beyond just turning a profit. The proliferation of centralized agribusinesses means consumers are detached from their food sources. 
Apis is aiming to change that. 
"Apis Mercantile firmly believes that the food systems of the future are regional, regenerative and decentralized," Berdux said. "In order to address climate change, help the pollinator population and ensure greater regional food security, we need to, as a society, reexamine how food manufacturers operate in the world." 
By partnering with regional farmers, Apis Mercantile reduces the "food miles" between the honey source and the end consumer. Moving forward, Berdux and Becker are planning to scale the business while staying true to their mission. They are currently looking for another production facility that has a bigger footprint to meet their growth. 
Eventually, they want to open bottling facilities in different regions across the country.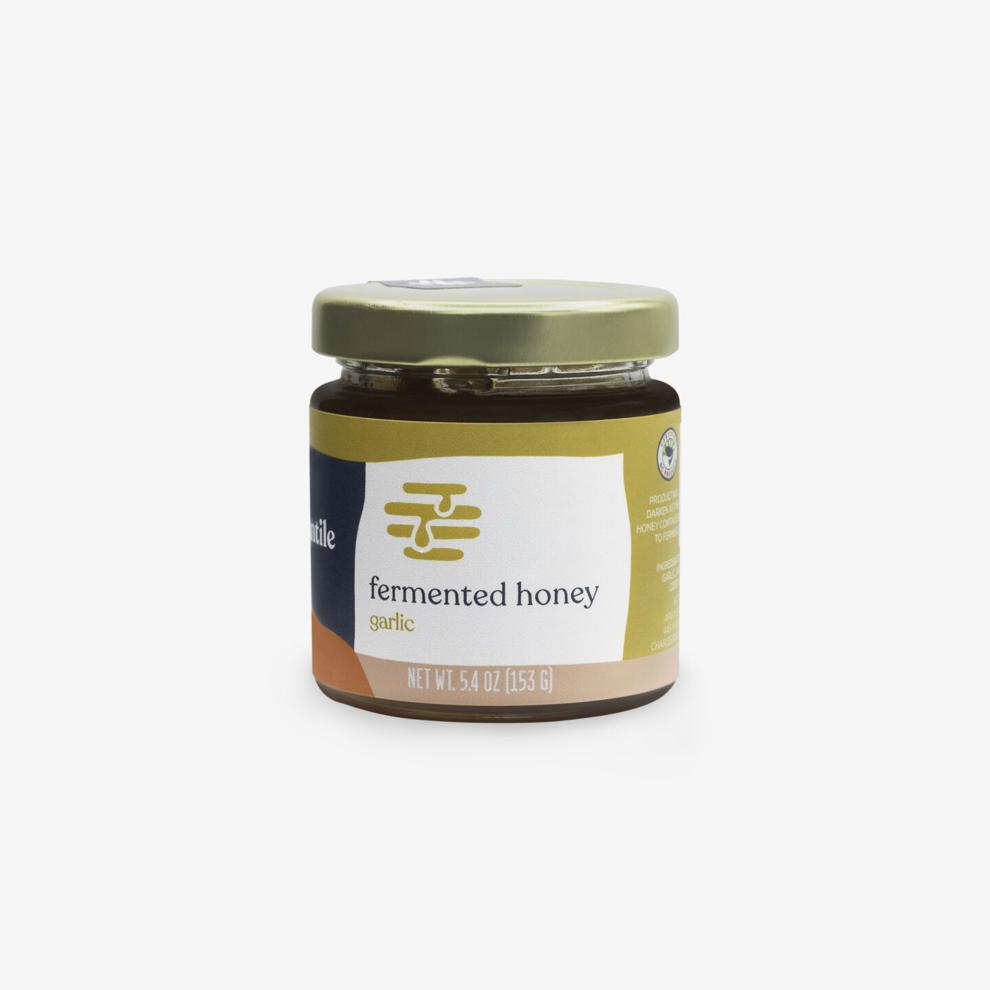 "Apis Mercantile works exclusively with beekeepers in the Southeast, and when we expand outside of this region, we will open subsequent bottling facilities and grow our network of partner-beekeepers to reduce food miles and to serve the communities we expand to," Berdux said. 
To an outsider, the honey industry might seem like a small piece of the climate change puzzle. Berdux and Becker instead view bees and honey as agents of change.