A recent social media debate ensued after Summerville taproom Oak Road Brewery posted a video of women taking their shirts off to reveal themselves in bras as an advertisement for a woman-brewed beer called "Second Base." 
The women behind the project created the brew to support breast cancer awareness, but some took offense to the video given persistent inequality and sexism in the craft beer industry. 
An Oct. 11 episode of the group's podcast Women in Brewing upheld the decision, citing their own particular stance on the spectrum of feminism.
While the debate on whether the video is feeding into a toxic culture or claiming a sought-after space in the industry lives on, one thing is clear: Men dominate the craft beer world.
Statistically, they make up three-quarters of brewery owners and, as of 2019, 92.5 percent of the nation's head brewers. 
The brewing tradition, however, belongs to women. 
From the Vikings to the Egyptians, women were some of the original brewsters for both religious ceremonies and at-home purposes. 
Ninkasi is the Sumerian goddess of brewing, and there's a hymn praising her that provides a recipe to make beer from barley bread and discusses brewing techniques.
In the 12th century, nun Hildegard von Bingen, who lived in modern-day Germany, famously wrote about hops and added the ingredient to her own beer recipe.
And while former president Thomas Jefferson was known for brewing at Monticello, wife Martha was equally renowned for her wheat ale.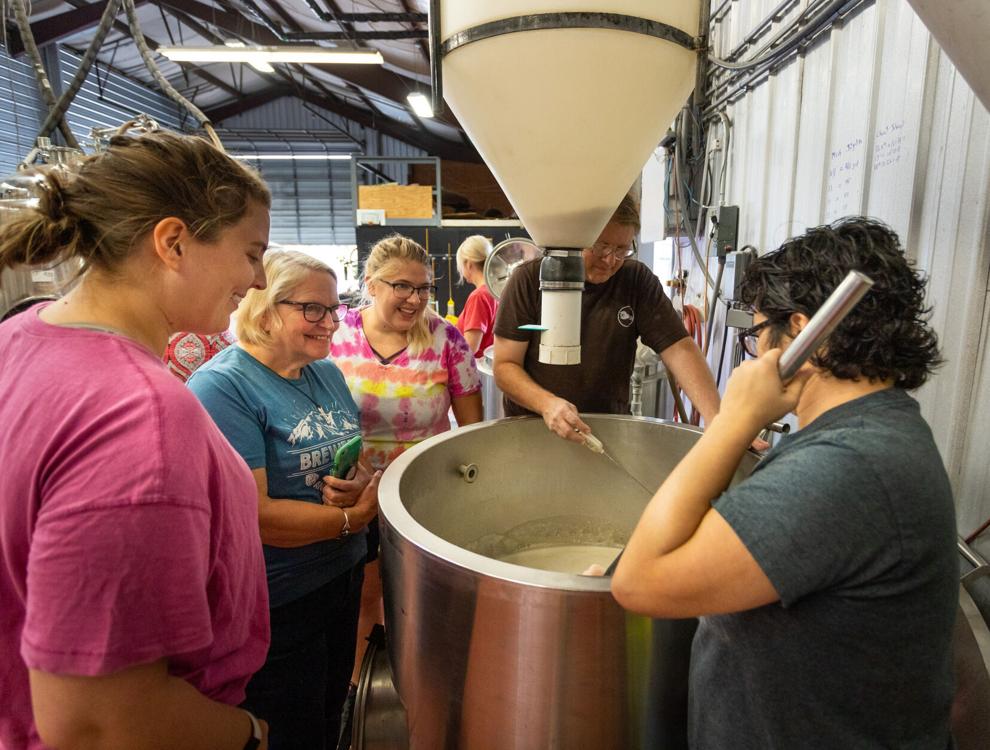 In the Charleston brewing community there is a small but mighty force of women seeking to learn more about and participate in the industry. One Charleston Beer Week event this year is making sure they get a spotlight.   
The Women in Beer Brewster Tap Night from 5 to 9 p.m. Nov. 3 at Tradesman Brewing Co. will showcase all woman-brewed beers created at five local breweries. 
To prepare for the event, "Women Brewster" days were hosted at each taproom, where Lowcountry women who were interested could come learn about the brewing process and get a hands-on experience creating their own batch. 
Participating breweries were Low Tide, Indigo Reef, Holy City, Two Blokes and Tradesman. 
Brewster isn't just a historic term used for female brewers. It's an ongoing local series founded back in 2015 and acronym for "Building Relationships and Empowering Women Striving To Exist Responsibly." 
One of the series leader is a local brewster who runs Tradesman Brewing Co., Sara Gayle McConnell. McConnell has been brewing beer since 2014 and has hosted events for women in craft beer several times a year. 
"When you talk about beer, it's a communal thing that occurs around a cauldron, kettle or pot," offered McConnell.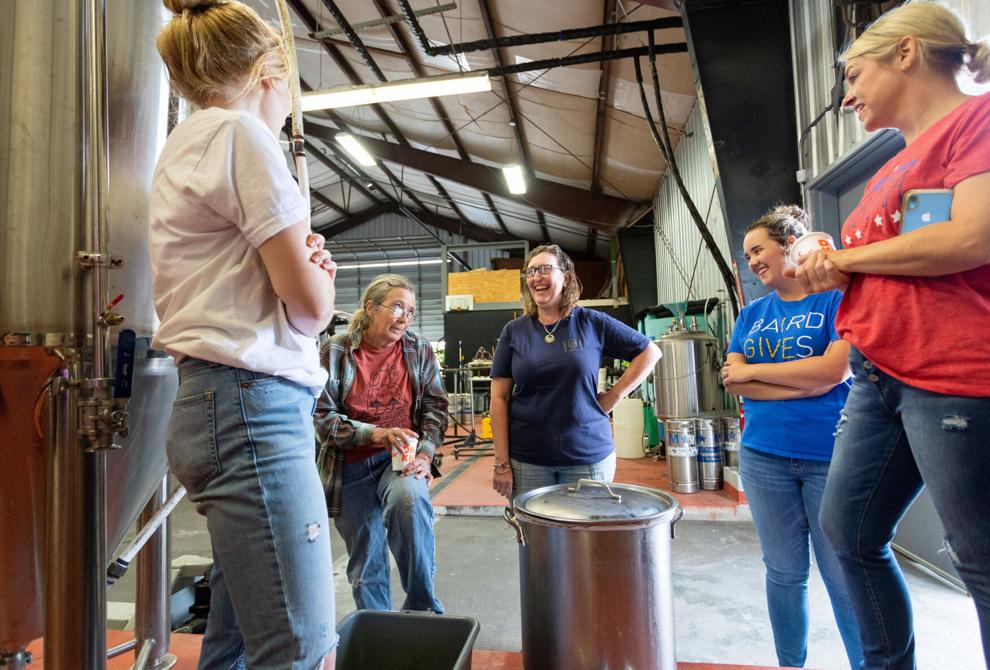 Women have long been community-minded thinkers and organizers, she said. So it makes sense they'd keep stirring the pot. 
April Dove, who goes by "The Traveling Hoptista" on Instagram, apprenticed at Low Tide and interns at Rusty Bull, has a double-edged sword to combat. She's one of the area's only Black women brewers. 
"I'm like a unicorn in this field," she said. 
Dove participated in a few of the woman brewster events, creating beverages for the Charleston Beer Week event. But she went a step further and created her own beer at Holy City: Tha CommUNITY Brew. 
It was designed for the surrounding Black community with hopes to bring more people of color into local taprooms.
The beer has, so far, been a hit at Holy City, and got the attention of North Charleston Mayor Keith Summey, who officially declared Oct. 1 "Tha CommUNITY Brew Day."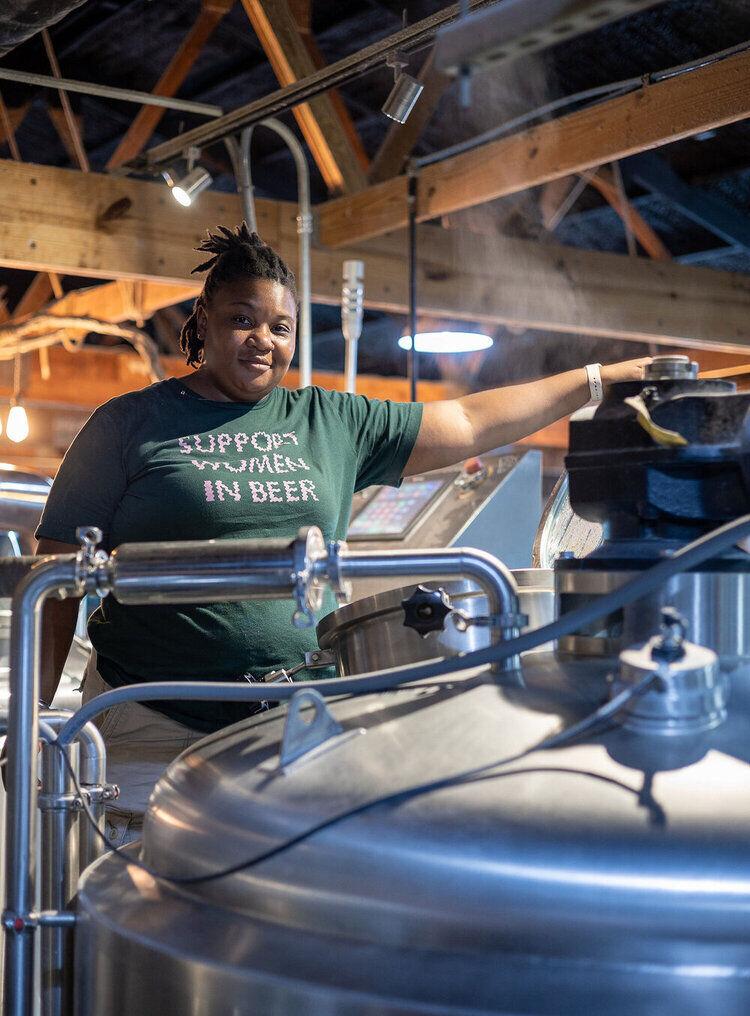 Dove said she's been encouraged by the groups she's seen at the Brewster events, including one familiar face who's been coming for the last half-decade. 
That's Jean McGreggor, a horticulturalist for The Greenery of Charleston who started out enjoying pints at Frothy Beard on the regular. It was there she met Frothy brewer Macy Martin, who founded the Brewster series along with McConnell at Tradesman. 
"It was something new, and that was part of the appeal," McGreggor said. "I loved learning about the different styles of beer and the process. It certainly makes you appreciate the science and skill behind it and also the talent and imagination it takes. I knew I was going into it with a lot of cool women, too. I really enjoy the company of makers."
The event series has always partnered with a woman-centric charity. That was a bonus for McGreggor. 
"There's a dearth of funding, understanding and awareness for a lot of these women-run and women-focused charities," she said. "A big aspect of it for me was helping out these traditionally underfunded charities." 
For this particular Charleston Beer Week event, McConnell partnered with nonprofit the Charleston Junior Woman's Club. Proceeds from the beers will go toward the organization's Junior Girls Day Out, where area girls participate in educational, career-oriented and social development programs.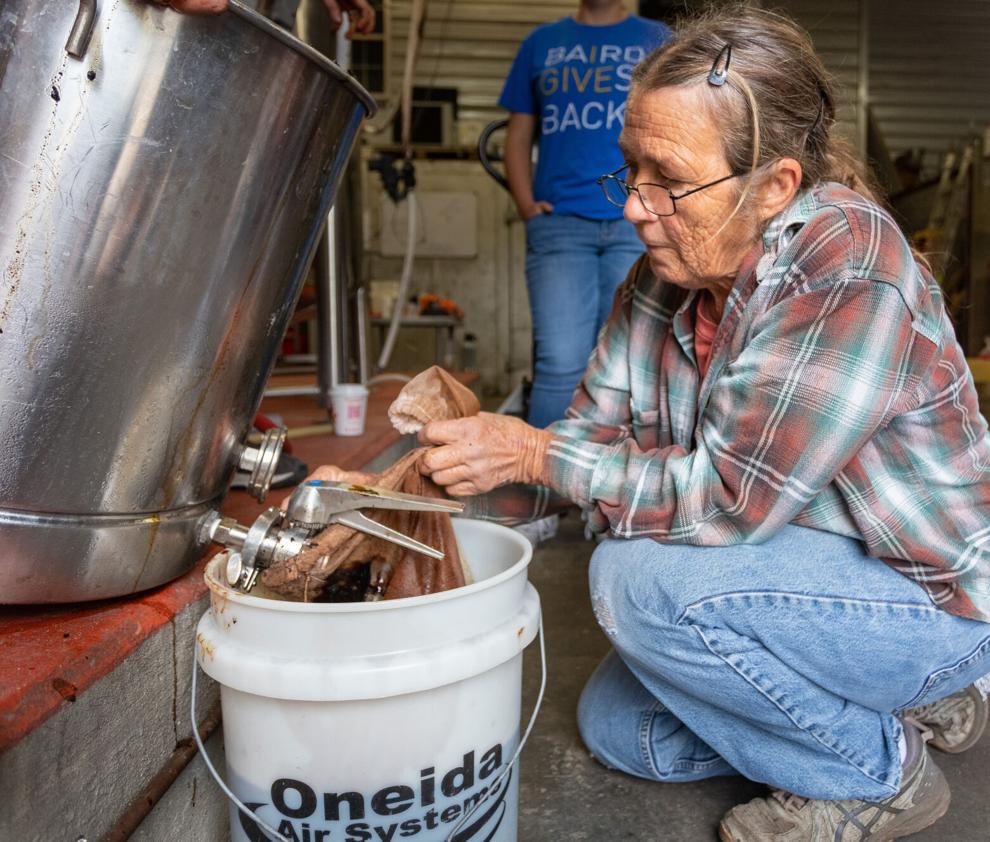 "Coming out of COVID, I was thinking how we could pull women into the industry or up in general," said McConnell. 
Co-Vice President Courtney Wachtel of the Charleston Junior Woman's Club knew virtually nothing about craft beer but attended one of the Brewster events in support. 
"I met a lot of really awesome women who are in the brewing community and they were all so welcoming and so enthusiastic about it," Wachtel said. 
In addition to woman-brewed beer, there will also be a woman-run vegan food truck on-site and a variety of woman-owned businesses as pop-up vendors. 
One day when things are a little more equal, there won't have to be a "women" theme to a craft beer event. But currently, McConnell and crew are grateful for it and the community they've fostered.