Bar Tab is a recurring column in The Post and Courier Food section that highlights a locally made or sold adult beverage.
Because there are so many holiday-themed beverages around town, I decided to compile some of them into a "12 cocktails of Christmas" roundup. 
Some of these are traditional offerings with festive names, others are dressed up with snowman mugs or holiday glassware, others still are given some seasonal ingredient touches, like peppermint candies on top. 
All are worth putting on the nice list.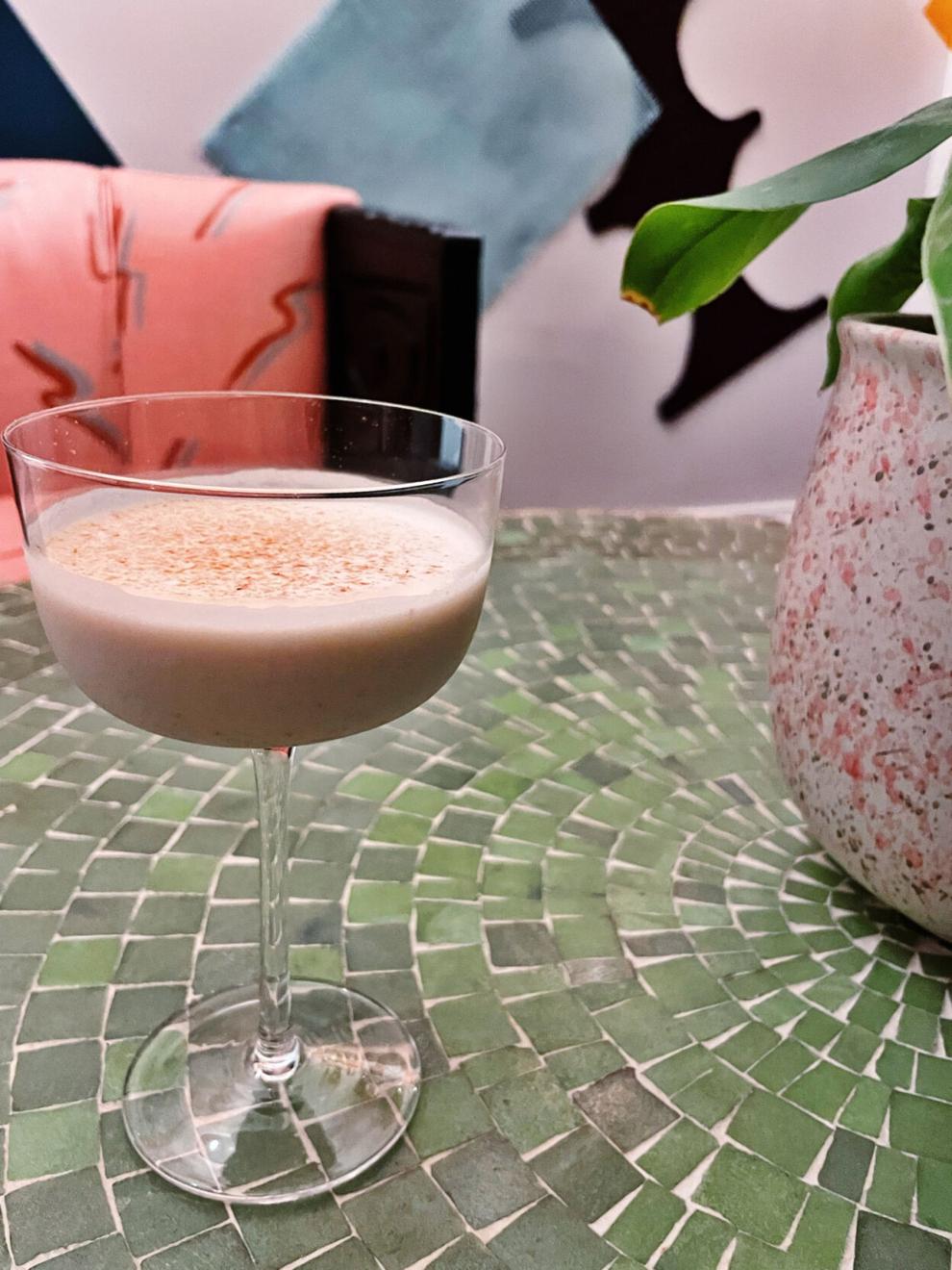 Gingerline Coquito
The Coquito, a beverage originating from Puerto Rico that mixes rum, nutmeg, coconut milk and seasonal spices to create a coconut eggnog flavor, is being served up at Gingerline. 
"As so much of Gingerline's inspiration comes from South America and the Caribbean, I wanted to bring a staple of the tropics to Charleston for our first holiday season, and the coquito seemed like a perfect fit," said beverage director Maureen Samu.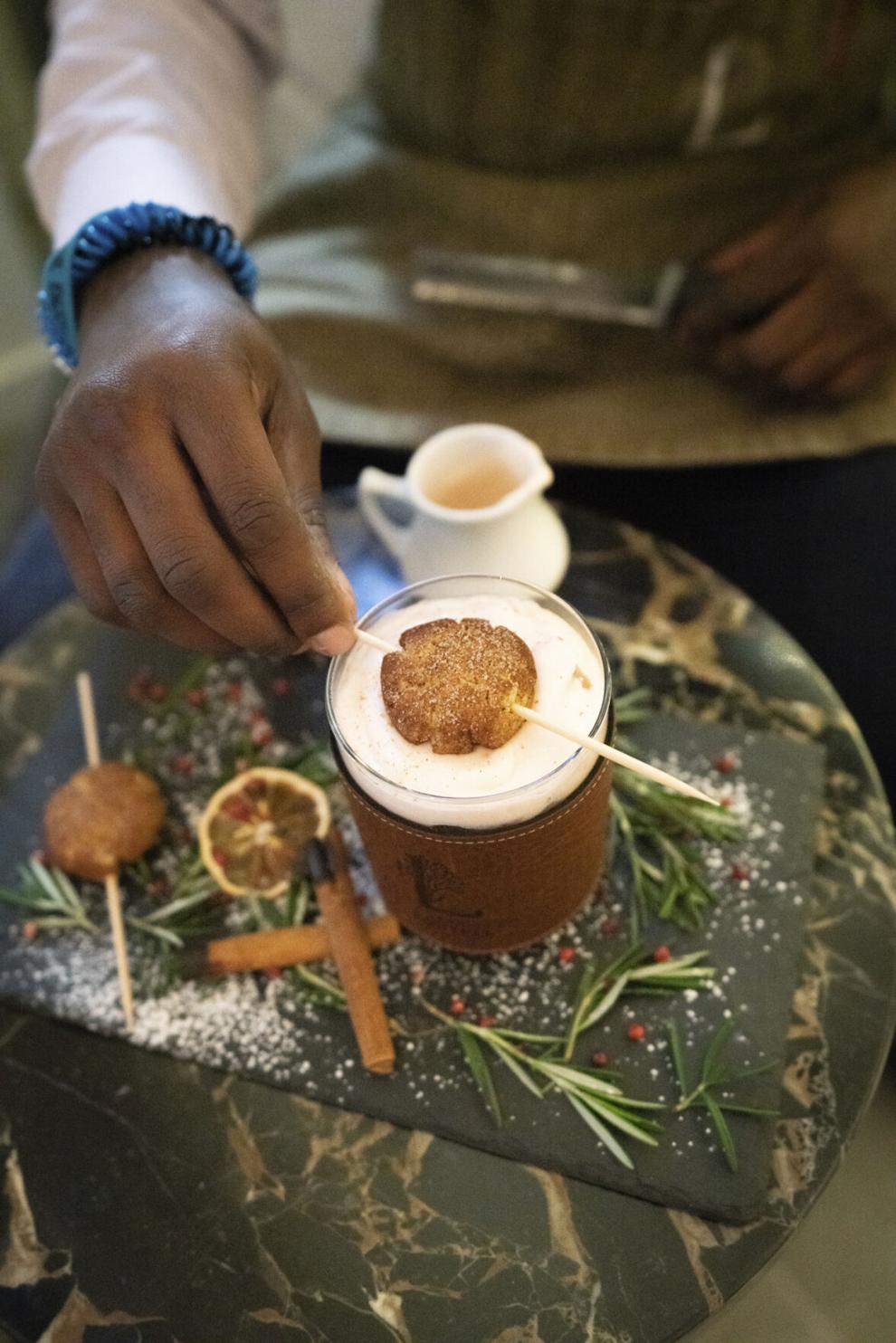 The Loutrel The Wrapping Paper
The Wrapping Paper cocktail is a Frosted Flakes milk punch infused with local Nippitaty gin, Frangelico and lime juice, topped with an Aperol strawberry and vanilla whipped cream and singed snickerdoodle skewer. This is a holiday present to yourself. The Winter's Kiss and Flipping Apple Pie are two other suggestions I'll make from The Loutrel.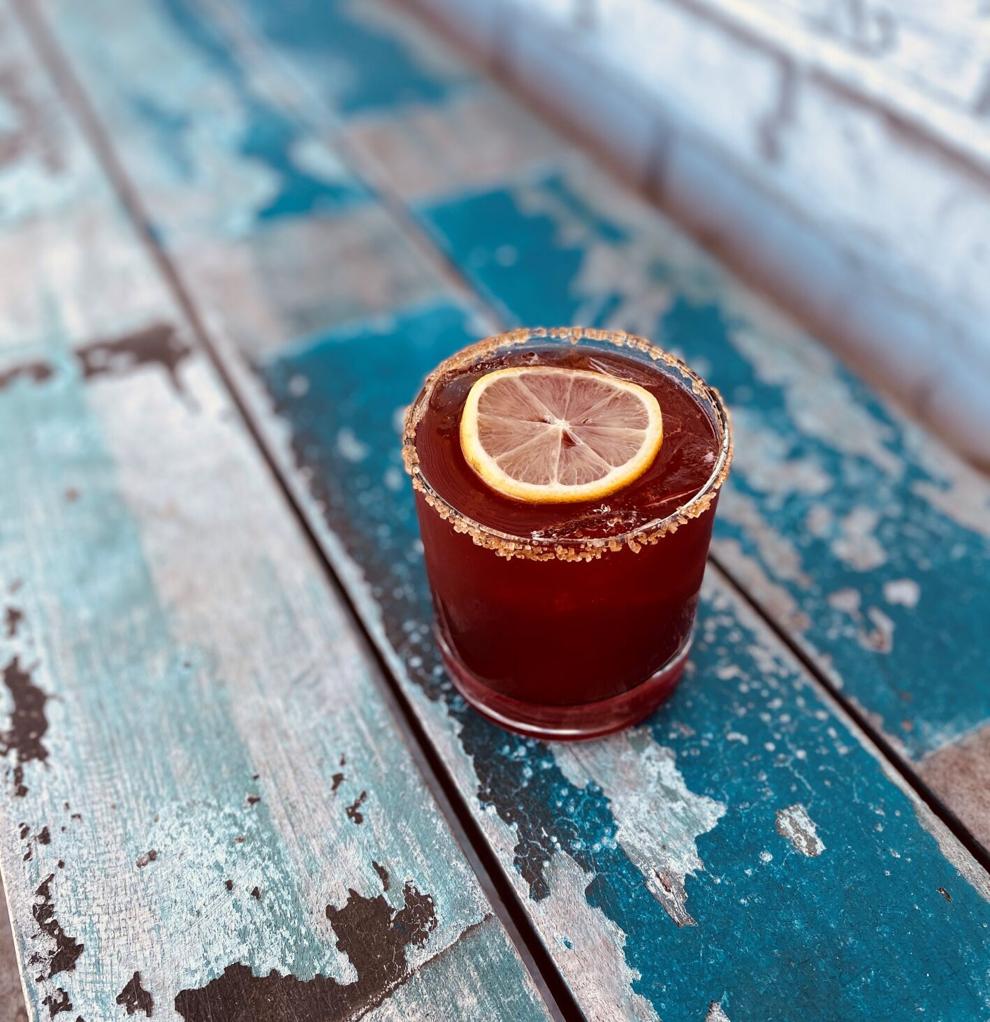 Mex 1 Merry Margarita
If margaritas are your go-to cocktail, the Merry Margarita from Mex 1 Coastal Cantina is one to add to the repertoire this holiday season, and it's a festive shade of red. It's made with tequila, blackberry brandy, chicory liqueur, pomegranate juice and lemon-lime simple syrup, garnished with a cinnamon sugar rim and lemon wheel. 
"This margarita is made with inspirations of cozy holiday nights around the fireplace with friends and family," said beverage director Morgan Hurley.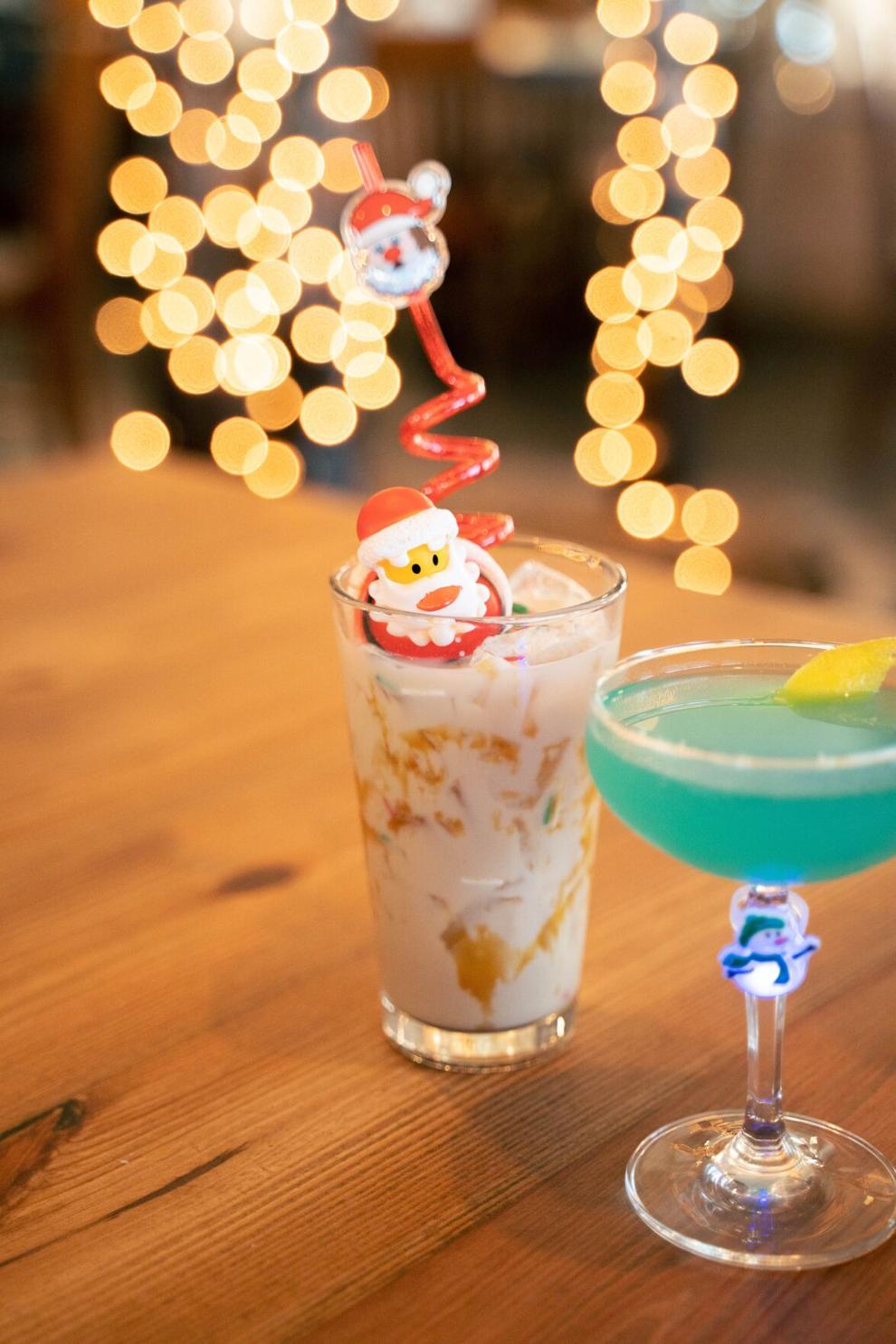 Islander 71 Merry Christmas Ya Filthy Animal
You've got to love a good holiday movie reference. The "Merry Christmas Ya Filthy Animal" cocktail at Islander 71 on Isle of Palms comes from 1992 classic "Home Alone 2." The drink named in its honor is a play on a White Russian that features vodka, mocha rum cream, screwball, almond or oat milk, cinnamon simple syrup and chocolate bitters. The glass is lined with a caramel drizzle and garnished with holiday sprinkles.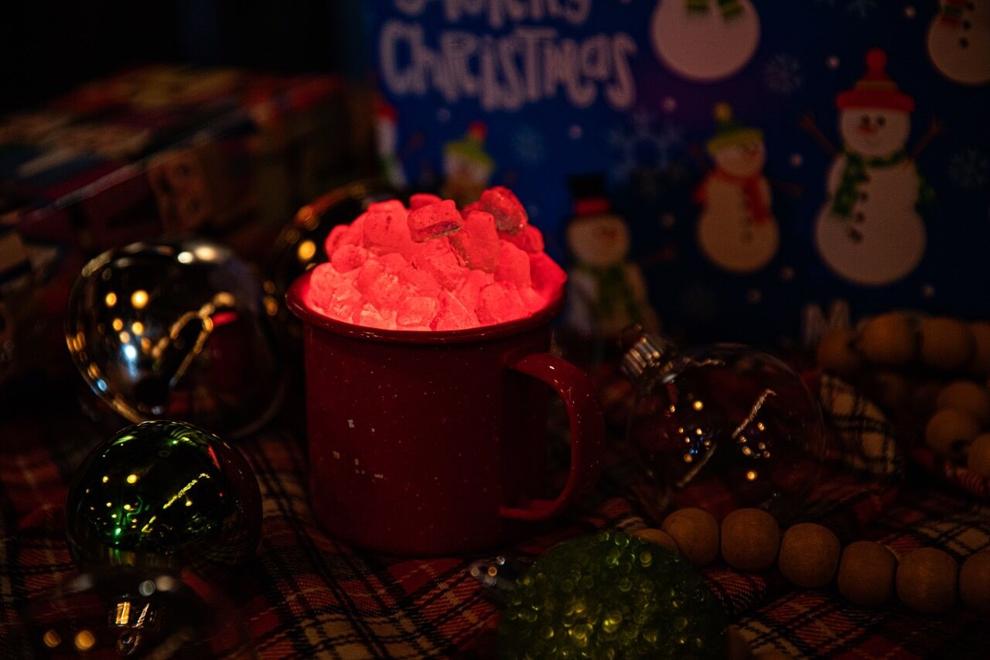 Bar Mash Heat Miser
Coming at us with another holiday movie reference in its title is Bar Mash's Heat Miser, an ode to the villainous character in 1974's stop-motion animated film "The Year Without a Santa Claus." Who can forget the Snow and Heat Misers' theatrical ballad? 
"Whatever I touch, starts to melt in my clutch." 
Hopefully this drink will be melting in your mouth, made with tequila, firewater tincture, pineapple and ginger beer. The icy glow is a magical touch. 
Also notable at Bar Mash are the North Pole Nightcap and Yule Shoot Your Eye Out. The decked-out decorations are also top-notch at this locale.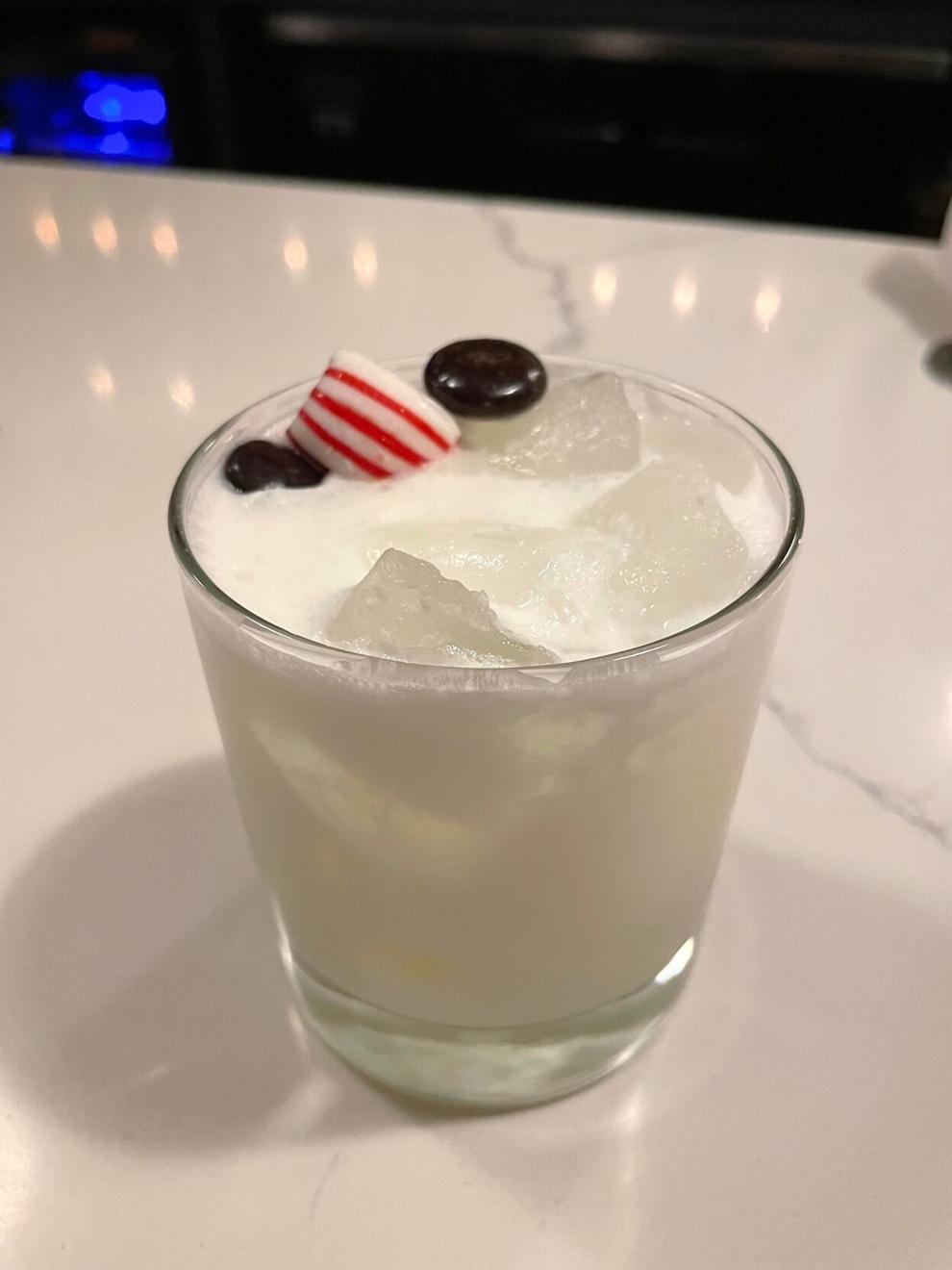 The Woodruff Treat Yo' Elf
Johns Island cocktail bar The Woodruff is laying it on this season with a full holiday-themed drink menu, with offerings such as the Sleigh it Ain't So, Prosecc-ho-ho-ho and Birch Please. For the creamy drink lovers, the Treat Yo' Elf is a dreamy all-white dessert treat, made with vodka, cream, peppermint Schnapps and creme de cocoa. It's garnished with a peppermint candy and mint chocolate candies to top it all off.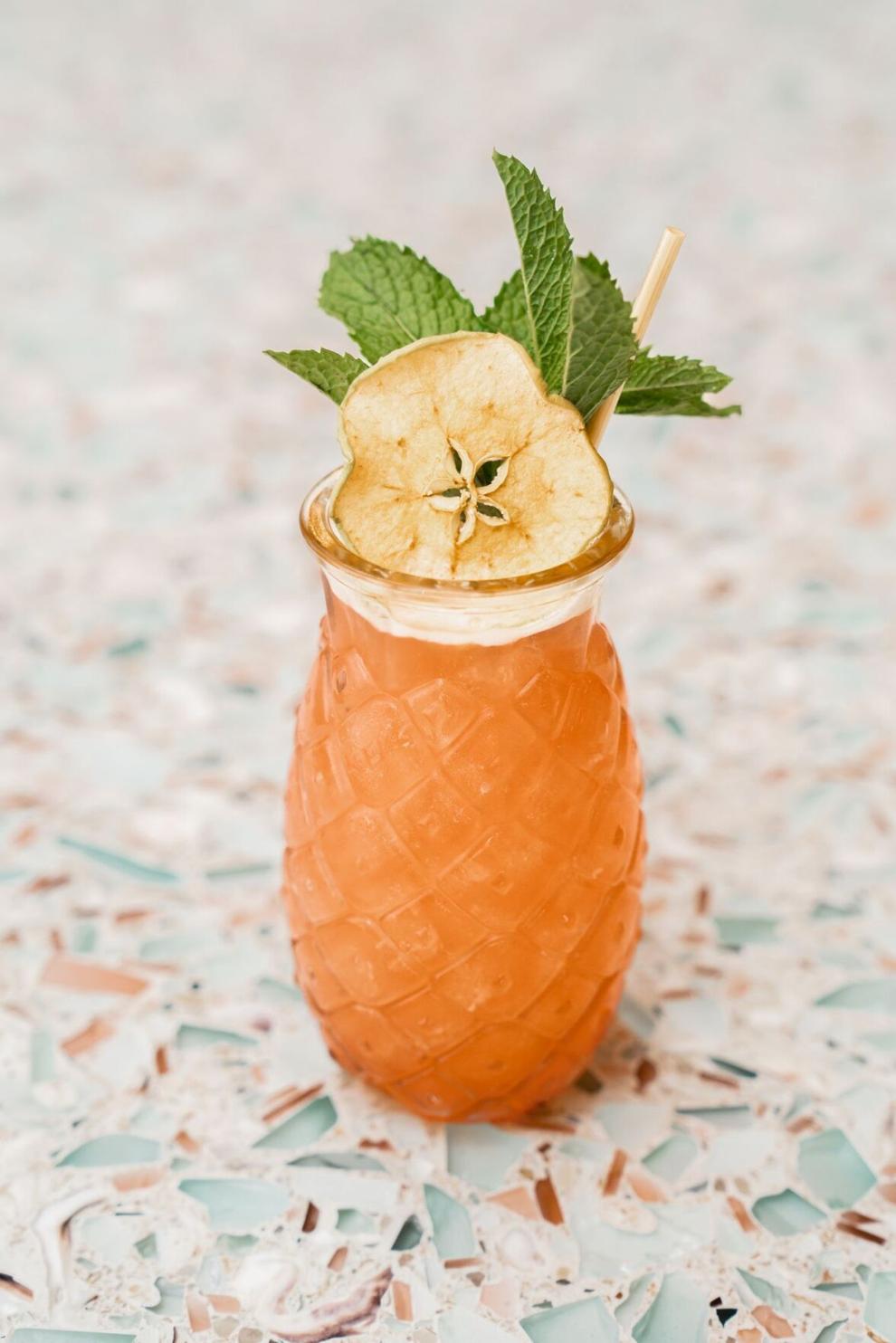 The Longboard Far From the Tree
The contrast of bitter, spicy and sweet has this winter concoction in a completely different orchard at The Longboard on Sullivan's Island. Dark rum, Aperol, apple shrub, Fresno agave, lemon and soda water are topped with a dehydrated apple and mint spring for a seasonal spin.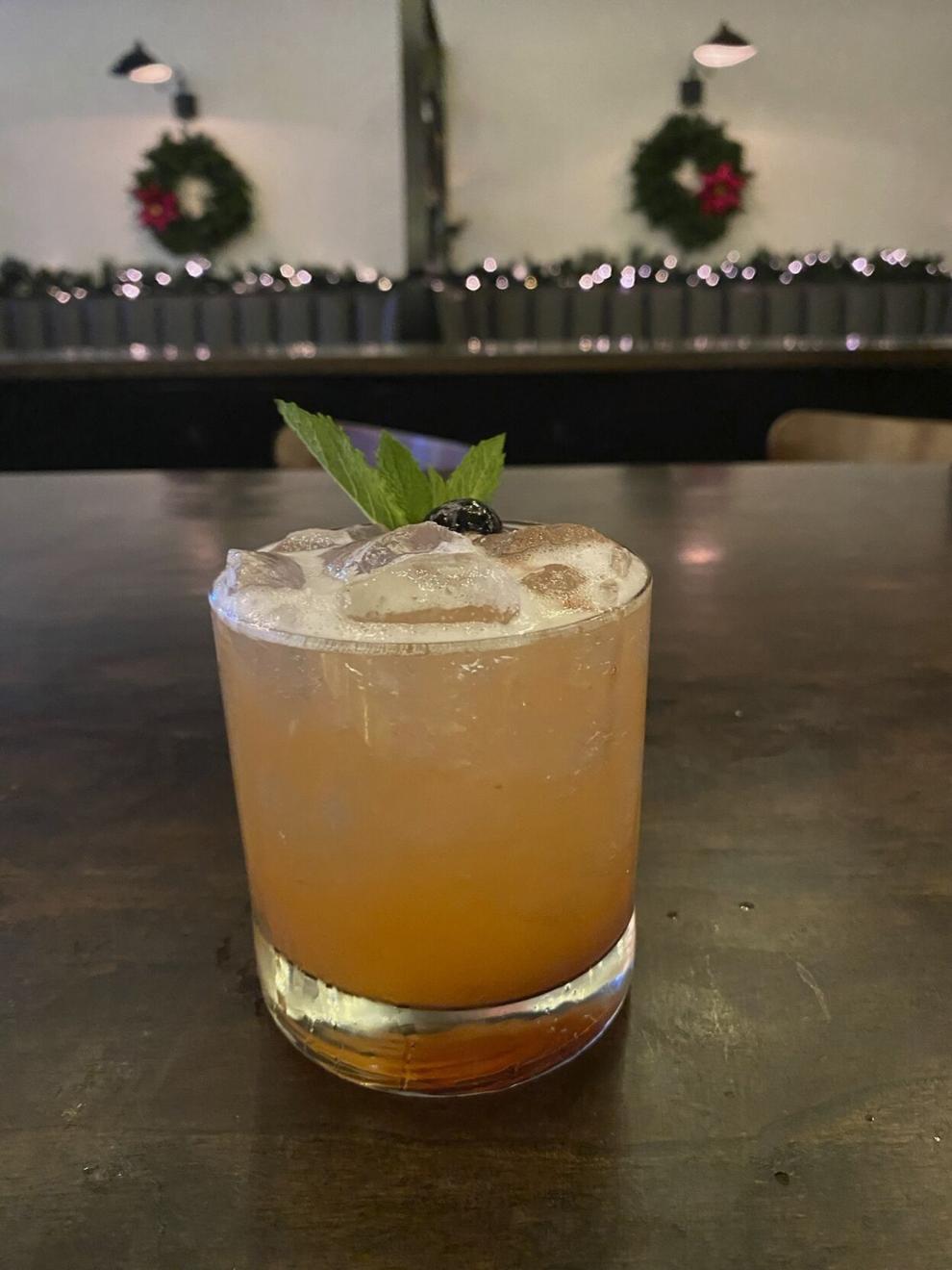 Maya Santa Sangre
This Santa Sangre is made with rosemary, blood orange, bison grass vodka and lemon. Another option at Maya is the Lil Rummer Boy, made with dark rum, spiced pear liqueur, sherry and orange bitters.
Rusty Bull Flannel Weather
Rusty Bull in North Charleston, and with a downtown location at Chucktown Brewery, has a whole holiday cocktail menu, from the Jingle Juice to the Secret Santa Sour. A standout is the Flannel Weather, made with the brewery's Livin' Easy lager, vodka and apple cider. It has a caramel rim.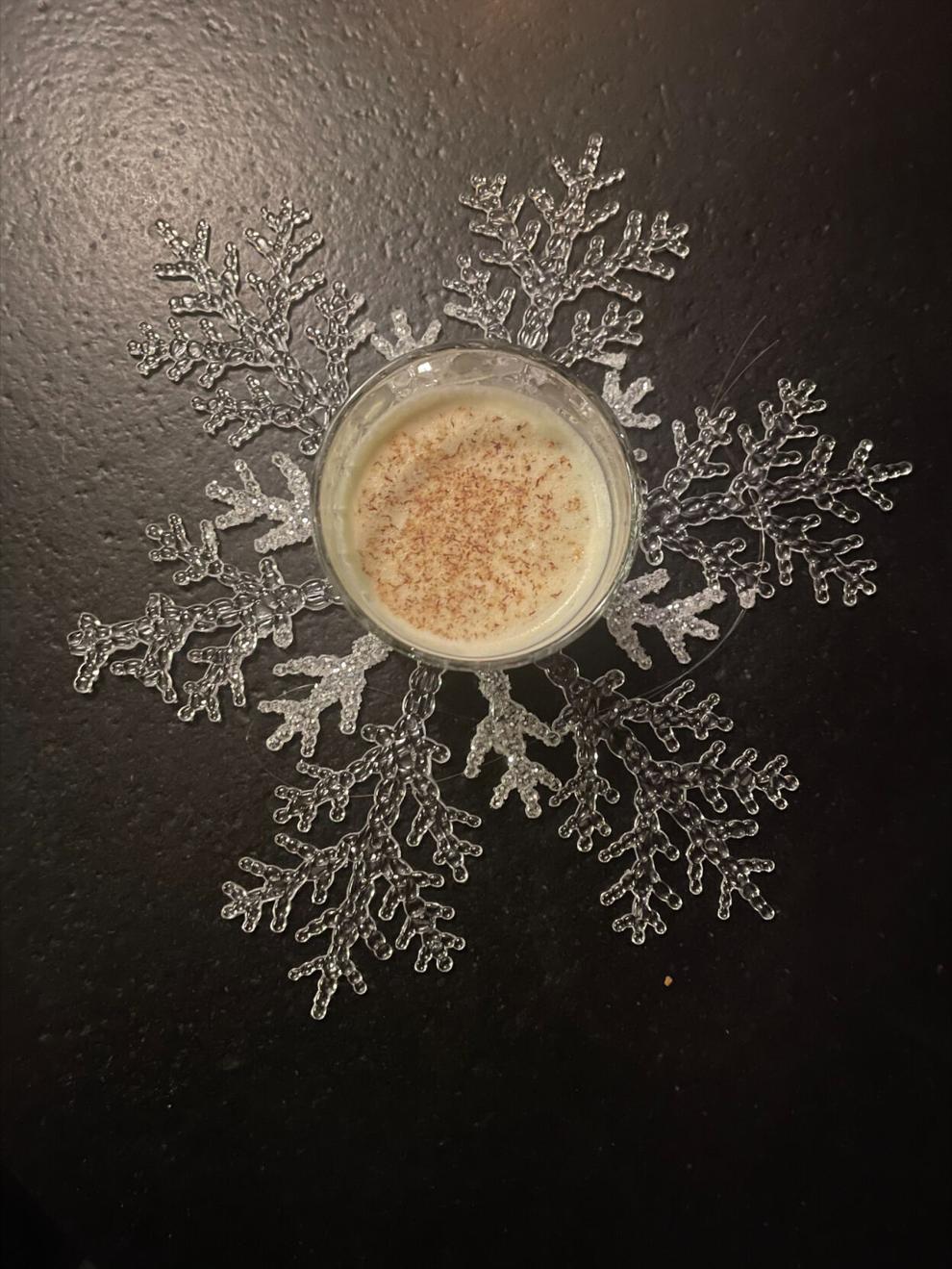 Bar Vaute Eggnog
Made with bourbon, brandy, vanilla, spiced syrup and a whole egg, the Vaute Eggnog at Bar Vaute is one to try for those looking to spike up this classic holiday beverage. 
Uptown Social Creamy Mintini
For the dessert drink lovers, this one is it, plus it's green for Christmas. The Creamy Martini at Uptown Social has green creme de menthe, vanilla vodka, heavy whipping cream and a crushed candy cane rim with a mini gingerbread man garnish.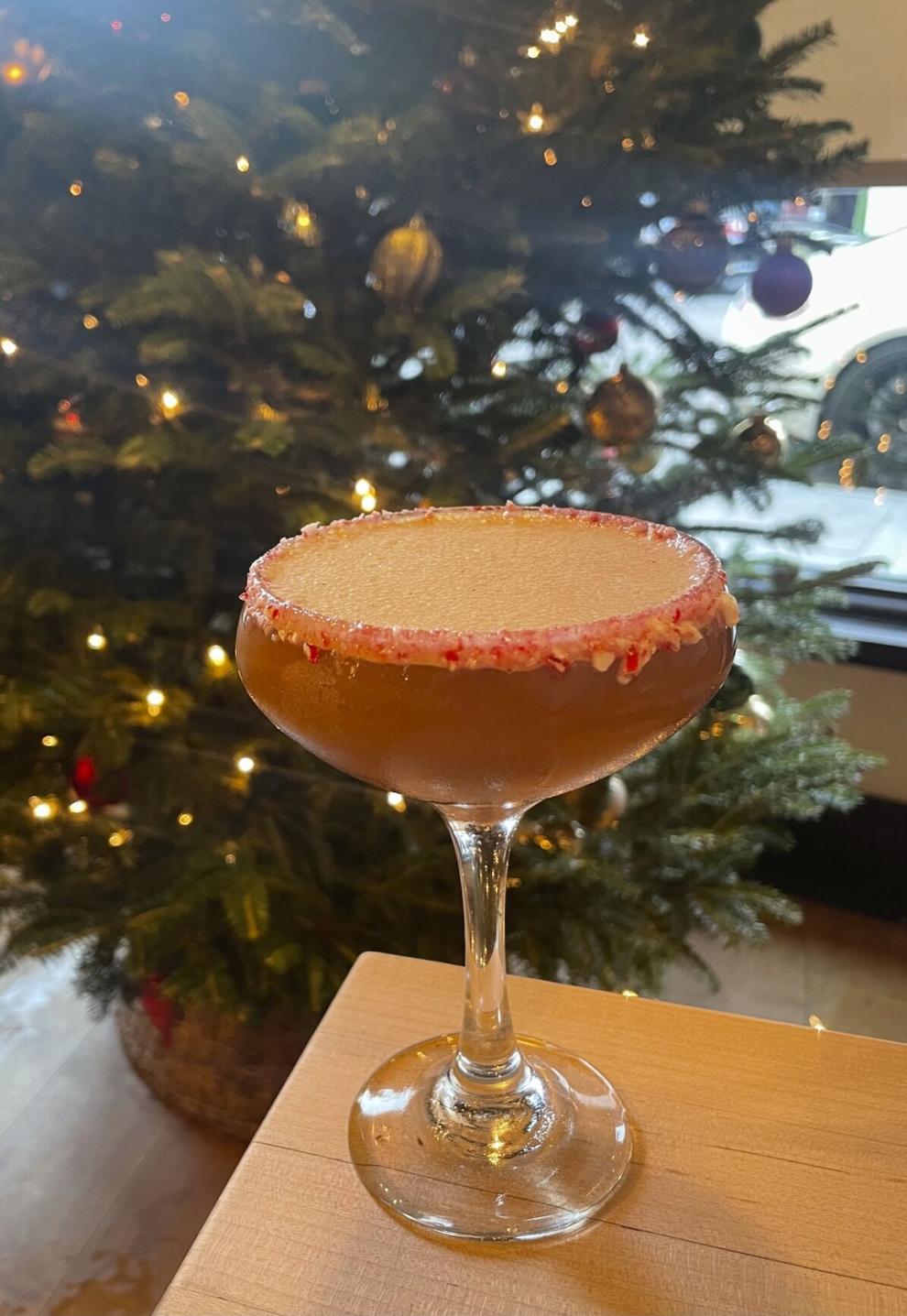 Indaco Peppermint Mocha Espressotini
A spin on your classic espresso martini, this holiday version at Indaco is made with Hilton Head Distillery's Santa's Secret Peppermint Spirit, along with fresh espresso, chocolate simply syrup, Borghetti, Frangelico and cream. The peppermint rim really is a festive favorite.