Bar Tab is a recurring column in The Post and Courier Food section that highlights a locally made or sold adult beverage.
Why must all the good places come and go so quickly?
King Street retailers and restaurants seem to pop up and disappear in a matter of months, and that's really unfortunate when a particularly beloved concept fades away before it can even become a favorite. 
That's how I feel about Bonny's Hideaway at 549 King St., named after legendary pirate Anne Bonny, who is the namesake of some fascinating, if embellished, tales based right here in Charleston. 
I'm admittedly a sucker for pirate history, and Bonny was a local heroine of sorts for me growing up in the Lowcountry. The Post and Courier's own Tony Bartelme explored her legend in 2018 with a riveting project piece that I recommend reading for context. 
But even without any pirate knowledge, visiting Bonny's Hideaway is a fantastic local outing for any evening. 
The theme is not kitschy, but classy, with a colossal framed sepia pirate ship mural at the front, wooden barrels built into a back wall and jewel-toned furniture tucked into casual lounging nooks throughout the space.
There were some velvet turquoise chairs I would gladly decorate my own place with and a large sea foam green egg chair set against a leaf-print wallpaper. It feels like a contemporary Caribbean-meets-Charleston retreat with a mix of teak wood and haint blue paint color.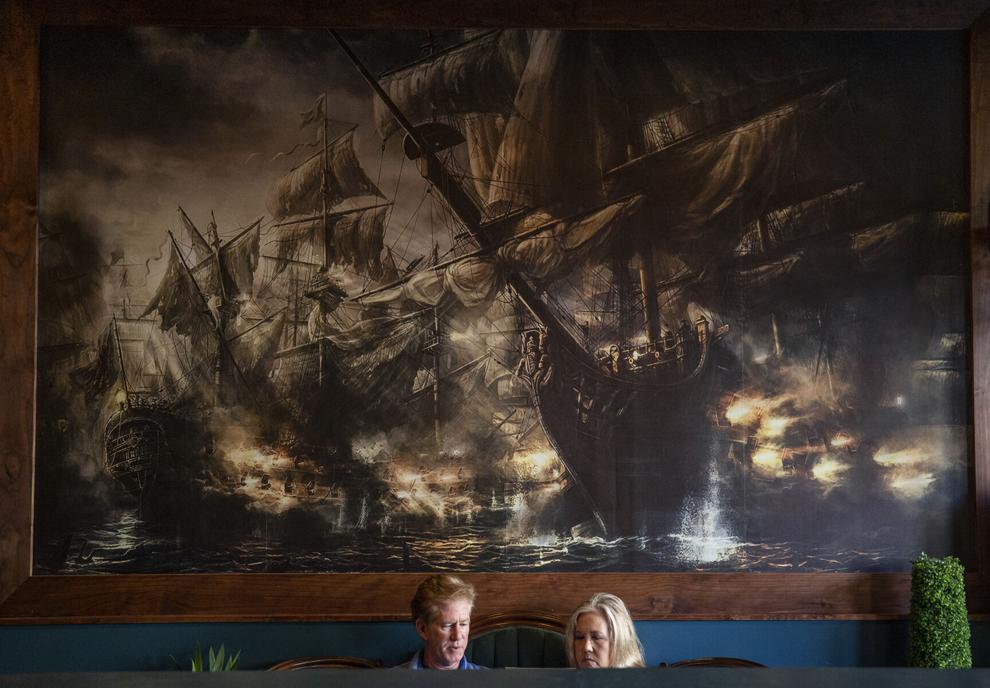 The cocktail list highlights the places where Bonny — who was born in Ireland, lived in the Caribbean and journeyed to Charleston — traversed during her life. There's the Tradewinds, made with coconut rum, apricot, lemon and lime juice, and the Dublin Bay Fog Cutter, composed of whiskey, gunpowder gin, rum, lime, orange juice and almond notes. 
The Irish-Caribbean cocktail crossover stretches from an Irish breakfast pearl diver to classic mai-tai. 
And while the Mai-garita, which tastes like a lemon drop shot, is one of the most popular options, the White Point Sour was a personal favorite, with Elijah Craig bourbon, apricot, honey, lemon and egg white. The egg white adds a lightly creamy texture without it feeling like a bogged-down dairy drink. 
The Jungle Bird was also fantastic; it is gingerbread as a drink, Christmas in the tropics.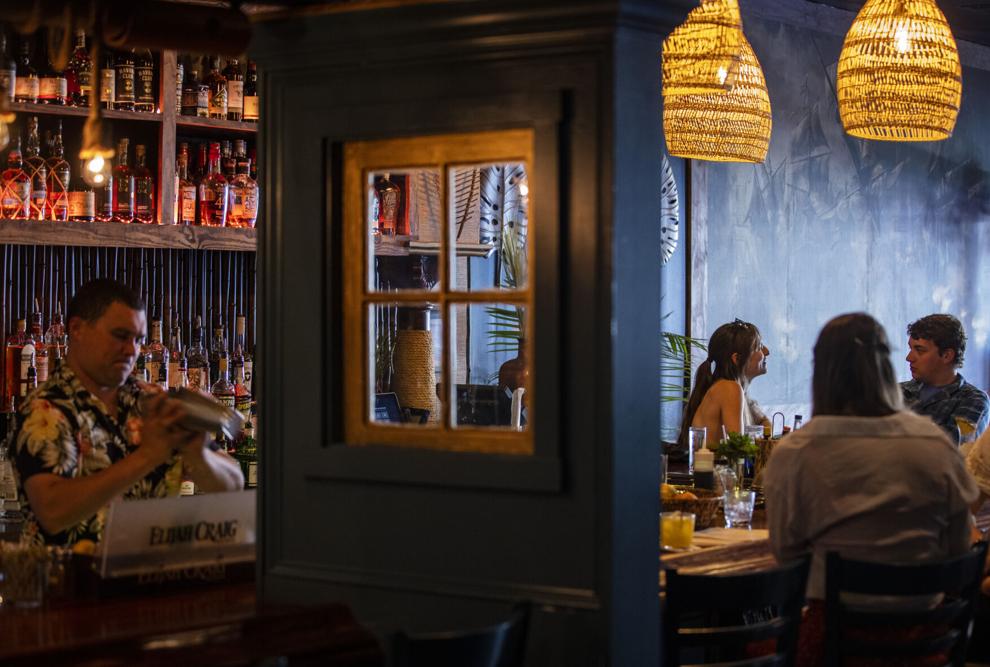 Bonny's is set to be replaced by a two-part bar concept called Hazel and Apple later this year; no official date has been announced yet. Hazel will operate as an Irish pub portion up front, while Apple will serve seasonal craft cocktails in an "upmarket" setting equipped with an outdoor patio. 
While this also sounds like it could be a cool place to visit, I'm already missing Bonny's and its appreciated pirate ode to a childhood me who pored over books about sailing the seven seas. 
Before it sets sail, I recommend at least one visit. Oh, and order the Celtic poutine as a snack while you're there; the gravy and cheese curd combination is a winner.