There's a sandwich on the outskirts of Irmo with my name on it.
Or at least that's what I assume: About 15 minutes after I recently ordered a cheesesteak to go, there still wasn't a sandwich ready, so I left. Clearly a restaurant that takes that long to produce lunch isn't an ideal road trip stop. And my mission was to find the best place to eat at every Interstate 26 exit.
I'd taken up the project at the suggestion of a reader, who wondered about the homegrown alternatives to the chain restaurants I reviewed earlier this year. While there are still swathes of the country where chain restaurants are the only choice for highway travelers, it seemed well worth digging into what else South Carolina has to offer.
As I discovered, you don't have to stray far from the interstate to find distinctly regional tastes. As my list of recommended restaurants came together, it quickly took on the contours of a state culinary portrait. Barbecue was well-represented, as were fried seafood and slaw dogs. Newer elements of South Carolina's cuisine popped up, too, with a number of immigrant-owned restaurants making the cut.
Along the way, I ate some marvelous meals. But it's important that this isn't mistaken for a list of the state's best restaurants. In most cases, these are not restaurants around which you'd want to build a trip. These are restaurants to enhance the trip you're already taking.
For this project, I applied a very specific set of criteria. Here are the standards I kept in mind:
The restaurant must be located no more than 5 miles or 10 minutes from the exit. (Distance was a paramount consideration: A restaurant located 4 miles from the exit would have to be twice as good as a restaurant located 2 miles from the exit to rate a recommendation).
Service should be speedy.
Food should be both delicious and easy to digest.
Opening hours should be extensive; a dinner-only restaurant is of little use to most travelers.
The restaurant must be either independently owned or part of a small South Carolina chain.
Additionally, I tried to diversify exit clusters, so if a traveler didn't want pizza, he or she wouldn't be stuck with four exits in a row serving pies.
Initially, I'd hoped to find a restaurant at every exit. But there are a number of exits at which the only food within the established 5-mile range is a Subway in a gas station, which obviously doesn't qualify. Additionally, there are exits at which the only eligible restaurants are so bad that drivers are better off logging a few more miles before eating. I didn't include those exits either.
Still, I had about twice as many successes as strikeouts, which is a fine reminder that a rewarding food experience is often closer than you think. Drive safe.
Exit 1 (S.C. 14 East)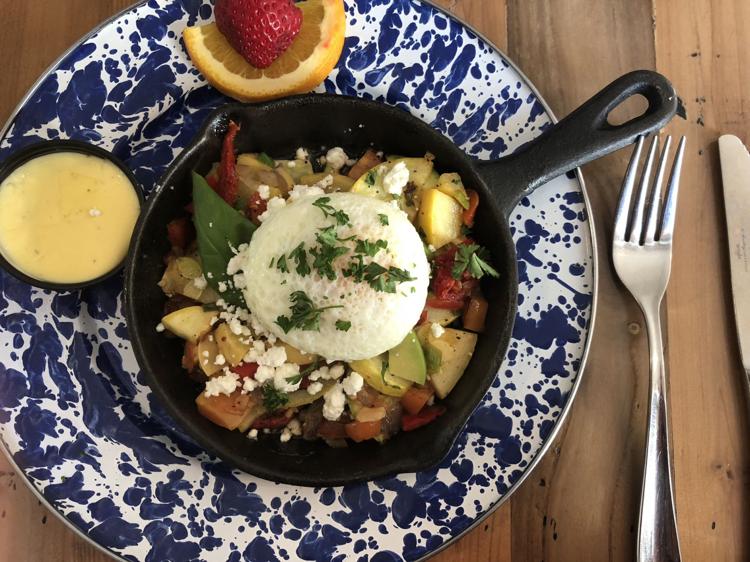 Stone Soup Café
0.8 miles from the exit
1522 E. Rutherford St., Landrum
864-457-5255
Tuesday-Thursday, 11 a.m.-8 p.m.; Friday, 11 a.m.-9 p.m.; Saturday, 9 a.m.-9 p.m.
Stone Soup Café is situated on the South Carolina side of the state line, but it's well within the Asheville vortex. The homey foothills restaurant, done up in sunlight and checkered gingham, is so devoted to togetherness that owner Suzanne Strickland recently made room for dogs to join the fold. "This is our vision to bring the community together," Stone Soup's website says of the adjoining dog park she created in 2016. Inside, there's a wood-fired pizza oven, along with a menu that's somewhat global and mostly local, although the kitchen makes exceptions for imported goat cheese and avocados. Horse people who travel to Polk County, N.C., for show season (Stone Soup's knick-knackery is equine-themed) swear by the salads and wild mushroom lasagna.
Exit 5 (S.C. 11)
Lake Bowen Fish Camp
4.7 miles from the exit
8580 S.C. Highway 9, Inman
864-592-2663
Wednesday-Friday, 4 p.m.-9 p.m.; Saturday, 3:30 p.m.-9 p.m.; Sunday, 11 a.m.-2 p.m., 4 p.m.-9 p.m.
According to signs posted along the banks of Lake Bowen, there's no fishing allowed behind Lake Bowen Fish Camp. While it's doubtful many anglers would believe they could outdo the restaurant's skill at frying seafood from fresh and salty waters, the vast blue lake still provides scenery and a reminder of how South Carolina's fish camps got started. A century ago, entrepreneurs offered to cook up millworkers' catches, and sell them hush puppies, too. The restaurants they spawned were "small, nothing fancy," as USC Lancaster professor Stephen Criswell says in a Southern Foodways Alliance documentary short. Lake Bowen, which dates back to 1979, is a delicious example of second wave fish camping, with trompe-l'oeil columns on the wall and clouds painted on the ceiling.
Exit 10 (S.C. 292)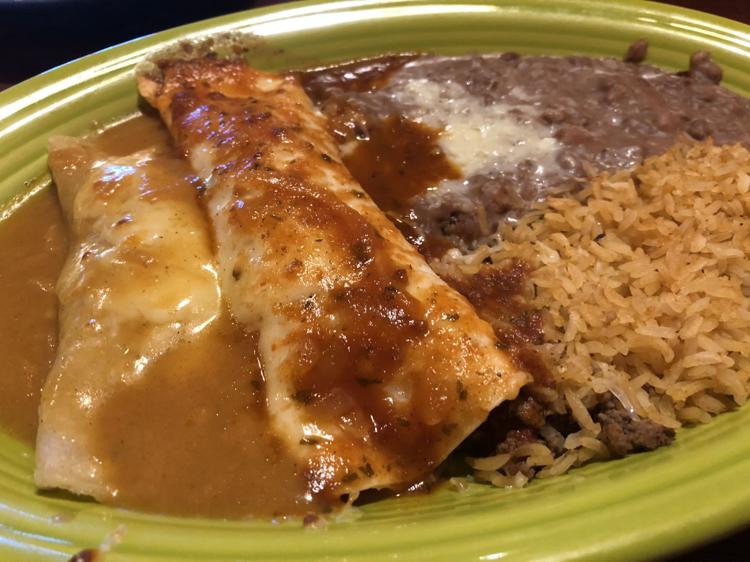 El Mex
1.4 miles from the exit
7124 S.C. Highway 9, Inman
864-708-0880
Sunday-Thursday, 11 a.m.-2 p.m., 5 p.m.-10 p.m.; Friday, 11 a.m.-2 p.m., 5 p.m.-10:30 p.m.; Saturday, noon-10 p.m.
For an up-the-minute glimpse at the ways in which Mexican-American food is evolving, it's hard to beat a meal at El Mex. Tony Mata grew up in his parents' restaurant, El Mexicano, which sits alongside the Bi-Lo in Boiling Springs. In 2015, the 24-year-old Mata opened El Mex, drawing on the flour tortilla dishes that define his parents' place; family cooking traditions and the typical interests of an American kid: $8 buys a cheesesteak burrito with grilled onions, nacho cheese and guac. But other dishes are considerably more elaborate, including pineapple fajitas and a whole fried fish. "Did not taste like authentic Mexican to me," a disgruntled Yelper wrote. "I've never had fajitas filled with squash." Consider it authentic now.
Exit 15 (U.S. 176)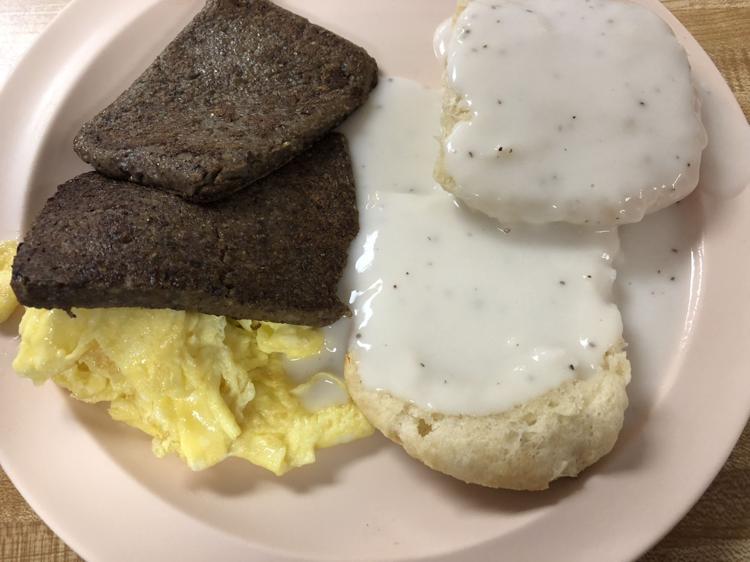 Granny's Kitchen
2.8 miles from the exit
16 N. Howard St., Inman
864-472-0909
Monday-Thursday, 6 a.m.-2 p.m.; Friday, 6 a.m.-2 p.m., 4 p.m.-8 p.m.; Saturday, 6 a.m.-11 a.m.
On certain mornings, every vinyl-covered booth and diner stool at Granny's is occupied within an hour of the modest restaurant's 6 a.m. opening. At least, that's been the situation since Ronald Turner in 2017 gave up corporate work and bought the 20-year-old breakfast haven. "A lot of people say it's our hospitality," says his daughter, Reid Turner, one of a number of servers adept at refilling coffee cups before they're emptied and making sure customers have ketchup for their eggs and butter for their biscuits. "They feel like they're coming home when they eat here; I'm not trying to brag or anything." Kindness is so customary at Granny's that a Facebook post touting its brown gravy warns it's "so good you will smack your mama. Maybe not literally."