There's a sandwich on the outskirts of Irmo with my name on it.
Or at least that's what I assume: About 15 minutes after I recently ordered a cheesesteak to go, there still wasn't a sandwich ready, so I left. Clearly a restaurant that takes that long to produce lunch isn't an ideal road trip stop. And my mission was to find the best place to eat at every Interstate 26 exit.
I'd taken up the project at the suggestion of a reader, who wondered about the homegrown alternatives to the chain restaurants I reviewed earlier this year. While there are still swathes of the country where chain restaurants are the only choice for highway travelers, it seemed well worth digging into what else South Carolina has to offer.
As I discovered, you don't have to stray far from the interstate to find distinctly regional tastes. As my list of recommended restaurants came together, it quickly took on the contours of a state culinary portrait. Barbecue was well-represented, as were fried seafood and slaw dogs. Newer elements of South Carolina's cuisine popped up, too, with a number of immigrant-owned restaurants making the cut.
Along the way, I ate some marvelous meals. But it's important that this isn't mistaken for a list of the state's best restaurants. In most cases, these are not restaurants around which you'd want to build a trip. These are restaurants to enhance the trip you're already taking.
For this project, I applied a very specific set of criteria. Here are the standards I kept in mind:
The restaurant must be located no more than 5 miles or 10 minutes from the exit. (Distance was a paramount consideration: A restaurant located 4 miles from the exit would have to be twice as good as a restaurant located 2 miles from the exit to rate a recommendation).
Service should be speedy.
Food should be both delicious and easy to digest.
Opening hours should be extensive; a dinner-only restaurant is of little use to most travelers.
The restaurant must be either independently owned or part of a small South Carolina chain.
Additionally, I tried to diversify exit clusters, so if a traveler didn't want pizza, he or she wouldn't be stuck with four exits in a row serving pies.
Initially, I'd hoped to find a restaurant at every exit. But there are a number of exits at which the only food within the established 5-mile range is a Subway in a gas station, which obviously doesn't qualify. Additionally, there are exits at which the only eligible restaurants are so bad that drivers are better off logging a few more miles before eating. I didn't include those exits either.
Still, I had about twice as many successes as strikeouts, which is a fine reminder that a rewarding food experience is often closer than you think. Drive safe.
Exit 1 (S.C. 14 East)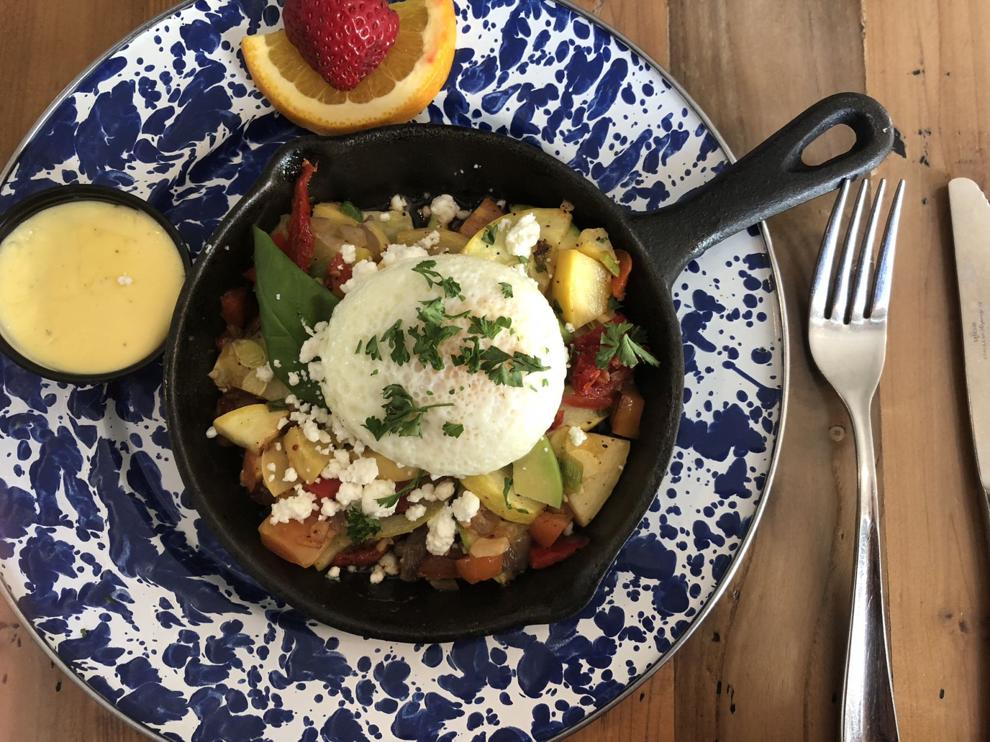 Stone Soup Café
0.8 miles from the exit
1522 E. Rutherford St., Landrum
864-457-5255
Tuesday-Thursday, 11 a.m.-8 p.m.; Friday, 11 a.m.-9 p.m.; Saturday, 9 a.m.-9 p.m.
Stone Soup Café is situated on the South Carolina side of the state line, but it's well within the Asheville vortex. The homey foothills restaurant, done up in sunlight and checkered gingham, is so devoted to togetherness that owner Suzanne Strickland recently made room for dogs to join the fold. "This is our vision to bring the community together," Stone Soup's website says of the adjoining dog park she created in 2016. Inside, there's a wood-fired pizza oven, along with a menu that's somewhat global and mostly local, although the kitchen makes exceptions for imported goat cheese and avocados. Horse people who travel to Polk County, N.C., for show season (Stone Soup's knick-knackery is equine-themed) swear by the salads and wild mushroom lasagna.
Exit 5 (S.C. 11)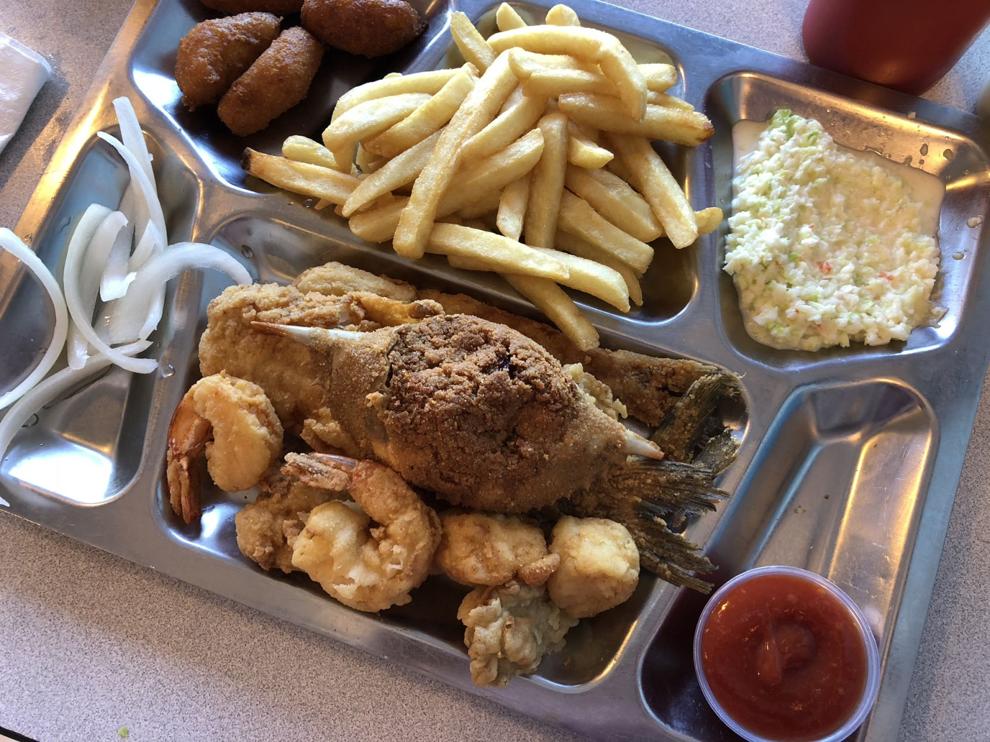 Lake Bowen Fish Camp
4.7 miles from the exit
8580 S.C. Highway 9, Inman
864-592-2663
Wednesday-Friday, 4 p.m.-9 p.m.; Saturday, 3:30 p.m.-9 p.m.; Sunday, 11 a.m.-2 p.m., 4 p.m.-9 p.m.
According to signs posted along the banks of Lake Bowen, there's no fishing allowed behind Lake Bowen Fish Camp. While it's doubtful many anglers would believe they could outdo the restaurant's skill at frying seafood from fresh and salty waters, the vast blue lake still provides scenery and a reminder of how South Carolina's fish camps got started. A century ago, entrepreneurs offered to cook up millworkers' catches, and sell them hush puppies, too. The restaurants they spawned were "small, nothing fancy," as USC Lancaster professor Stephen Criswell says in a Southern Foodways Alliance documentary short. Lake Bowen, which dates back to 1979, is a delicious example of second wave fish camping, with trompe-l'oeil columns on the wall and clouds painted on the ceiling.
Exit 10 (S.C. 292)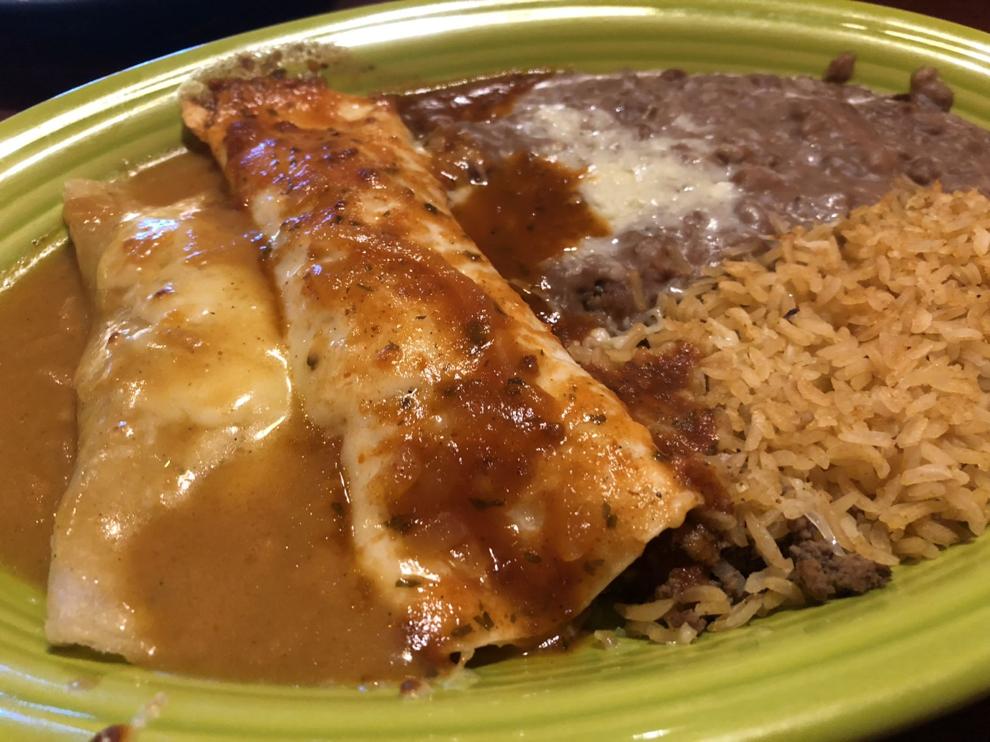 El Mex
1.4 miles from the exit
7124 S.C. Highway 9, Inman
864-708-0880
Sunday-Thursday, 11 a.m.-2 p.m., 5 p.m.-10 p.m.; Friday, 11 a.m.-2 p.m., 5 p.m.-10:30 p.m.; Saturday, noon-10 p.m.
For an up-the-minute glimpse at the ways in which Mexican-American food is evolving, it's hard to beat a meal at El Mex. Tony Mata grew up in his parents' restaurant, El Mexicano, which sits alongside the Bi-Lo in Boiling Springs. In 2015, the 24-year-old Mata opened El Mex, drawing on the flour tortilla dishes that define his parents' place; family cooking traditions and the typical interests of an American kid: $8 buys a cheesesteak burrito with grilled onions, nacho cheese and guac. But other dishes are considerably more elaborate, including pineapple fajitas and a whole fried fish. "Did not taste like authentic Mexican to me," a disgruntled Yelper wrote. "I've never had fajitas filled with squash." Consider it authentic now.
Exit 15 (U.S. 176)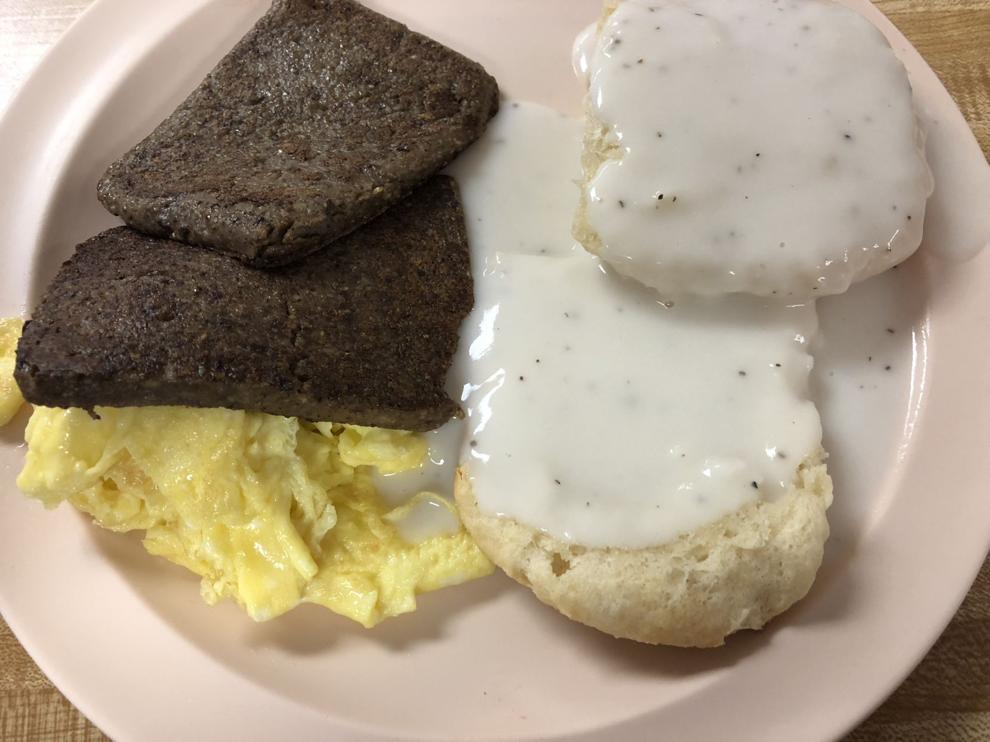 Granny's Kitchen
2.8 miles from the exit
16 N. Howard St., Inman
864-472-0909
Monday-Thursday, 6 a.m.-2 p.m.; Friday, 6 a.m.-2 p.m., 4 p.m.-8 p.m.; Saturday, 6 a.m.-11 a.m.
On certain mornings, every vinyl-covered booth and diner stool at Granny's is occupied within an hour of the modest restaurant's 6 a.m. opening. At least, that's been the situation since Ronald Turner in 2017 gave up corporate work and bought the 20-year-old breakfast haven. "A lot of people say it's our hospitality," says his daughter, Reid Turner, one of a number of servers adept at refilling coffee cups before they're emptied and making sure customers have ketchup for their eggs and butter for their biscuits. "They feel like they're coming home when they eat here; I'm not trying to brag or anything." Kindness is so customary at Granny's that a Facebook post touting its brown gravy warns it's "so good you will smack your mama. Maybe not literally."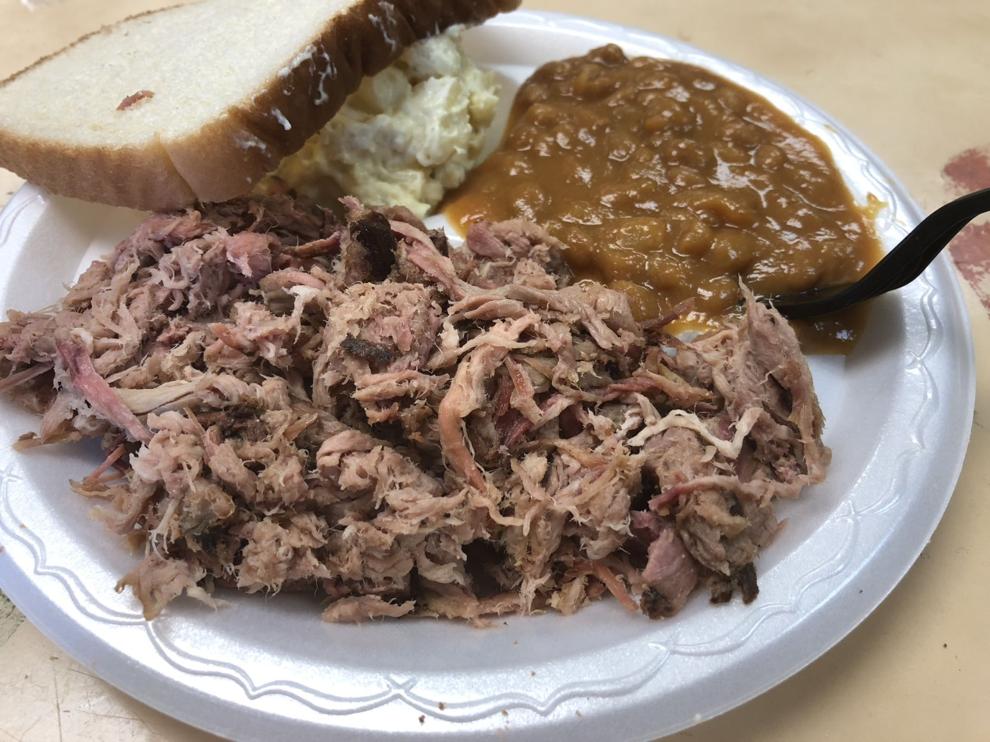 Pig Out BBQ
2.4 miles from the exit
3001 New Cut Road, Inman
864-949-7431
Wednesday, 11 a.m.-3 p.m.; Thursday-Friday, 11 a.m.-8 p.m.; Saturday, 11 a.m.-3 p.m.
In traditional barbecue joint style, Pig Out doesn't go in for gussying up: Unless it's the weekend, when ribs and chicken are added to the lineup, the only choice most customers at this converted gas station make is whether they want their hash with barbecue; over rice or on a sandwich. Holdouts can get a hot dog. In 2014, founder Joe Crook opened a second, larger location of his 15-year-old smokehouse. But the late Crook's Spartan spirit endures at his original counter-service spot, which on a recent Saturday afternoon was being happily manned by an older white man and an older black man, suggesting a plot for Morgan Freeman and Michael Caine's next buddy flick. It probably wouldn't be as satisfying as Pig Out's smoky pulled pork.
Exit 17 (New Cut Road)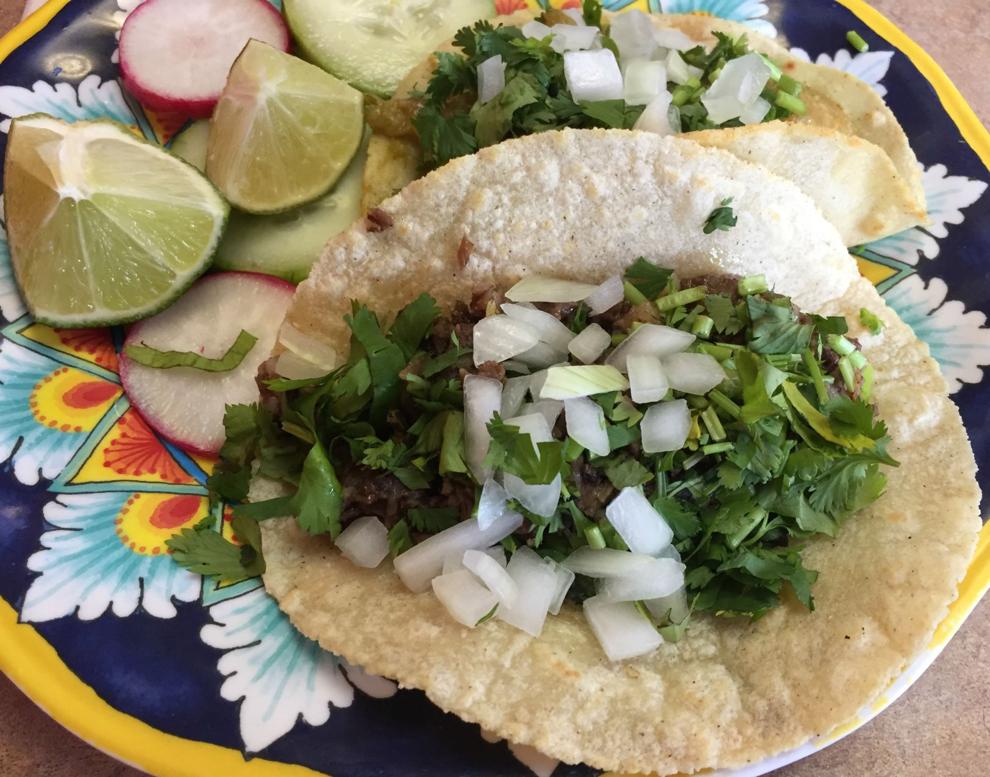 Sabor Latino
1.6 miles from the exit
8047 Asheville Highway
864-764-1655
Daily, 7 a.m.-9 p.m.
When long-distance travelers pull off the highway, they tend to want something easy on the stomach and stimulating for senses dulled by mile upon mile of pavement. Sabor Latino delivers handsomely on both scores, serving mild Colombian and Honduran dishes in a dining room with walls brightened by the yellow, blue and red of the Colombian flag; its soundtrack of high-tempo Latin music is surely as rejuvenating as any gas station energy drink. The carefully made dishes include a hearty corn-and-beef stew and a standout grilled meat platter, rounded out by borracho beans; white rice; a fried egg and half an avocado. Dollar wise, the price for sausage this good is ludicrously low, but the one traveler amenity that Sabor Latino lacks is speed: Plan on taking your time here.
Exit 19 (I-85 Business)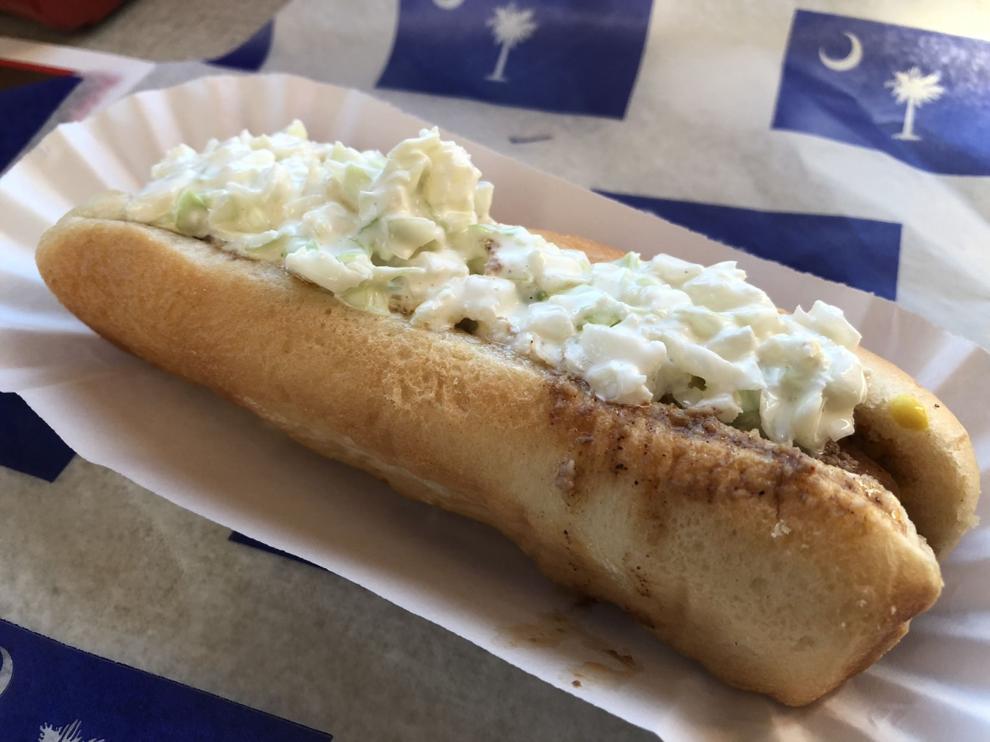 Holmes Hot Dogs
1.8 miles from the exit
925 W. Blackstock Road, Arcadia
864-576-0801
Monday-Friday, 10 a.m.-4 p.m., plus occasional Saturdays
Holmes deals in massive quantities of chili dogs, especially during football season: The 65-year-old restaurant will sometimes deviate from its standard schedule and stay open on Saturday if it has a catering order of close to 1,000 dogs to fill. Despite the scale of its operation, the counter-service restaurant remains the kind of intimate place where a cashier asks after your hospital stay when you come in and calls you "darling" when you go. That attitude was inherited from founder Walter Holmes, who carried a copy of the New Testament and let hard-up customers eat for free. The starring menu item is the traditional slaw dog, burrowed into a soft bun; swaddled with subtly spiced chili and served with a pile of crinkle-cut fries.
Exit 21 (U.S. 29)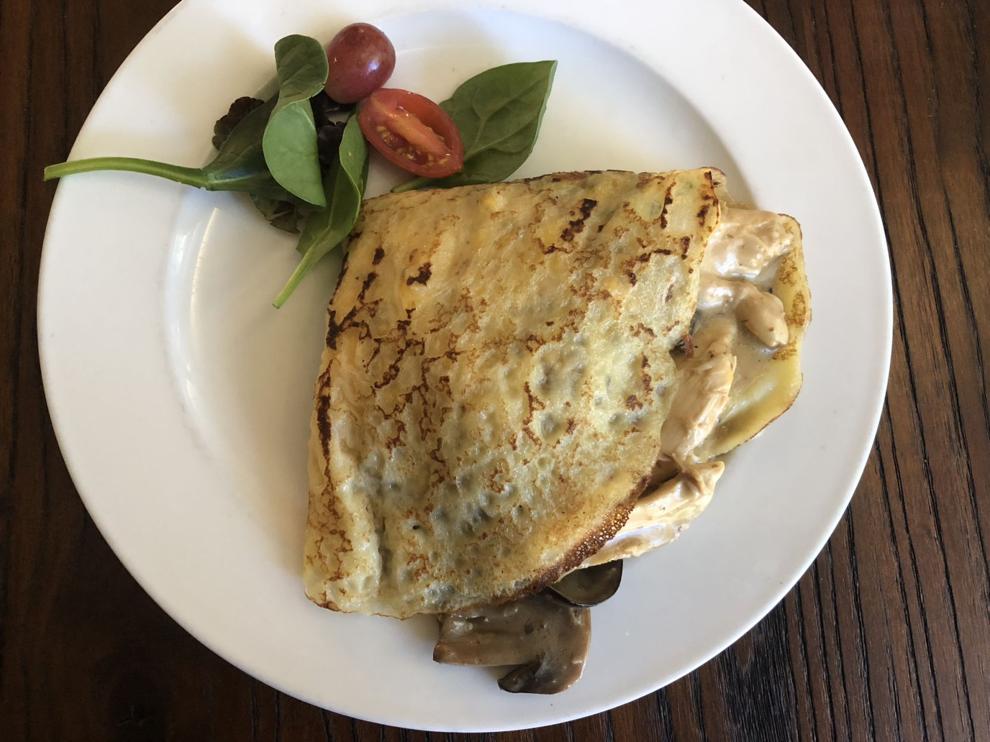 Le Spice Restaurant and Bakery
2.2 miles from the exit
8881 Warren H. Abernathy Highway, Spartanburg
864-586-3222
Tuesday-Sunday, 8 a.m.-3 p.m. (Bakery service only before 11 a.m. on weekdays)
Crepes are oddly popular in the Upstate, with half a dozen self-styled creperies from Travelers Rest to Simpsonville serving thin French pancakes filled with eggs; cheese; Nutella and blueberry cream. But Le Spice owner Nick Dhers is more interested in the crepe itself. "A lot of people here get a recipe off Google," he says dismissively. "I'm French. I was born in France, and moved to the States when I was 12." And at some point during his childhood, he mastered the art of making crepes that are simultaneously rich and light. Yet they're substantial enough to anchor the Thai-French fusion menu at the eight-year-old Le Spice, located in a sunlit house on a wooded hillside that's an ideal brunch backdrop. 
Exit 22 (S.C. 296)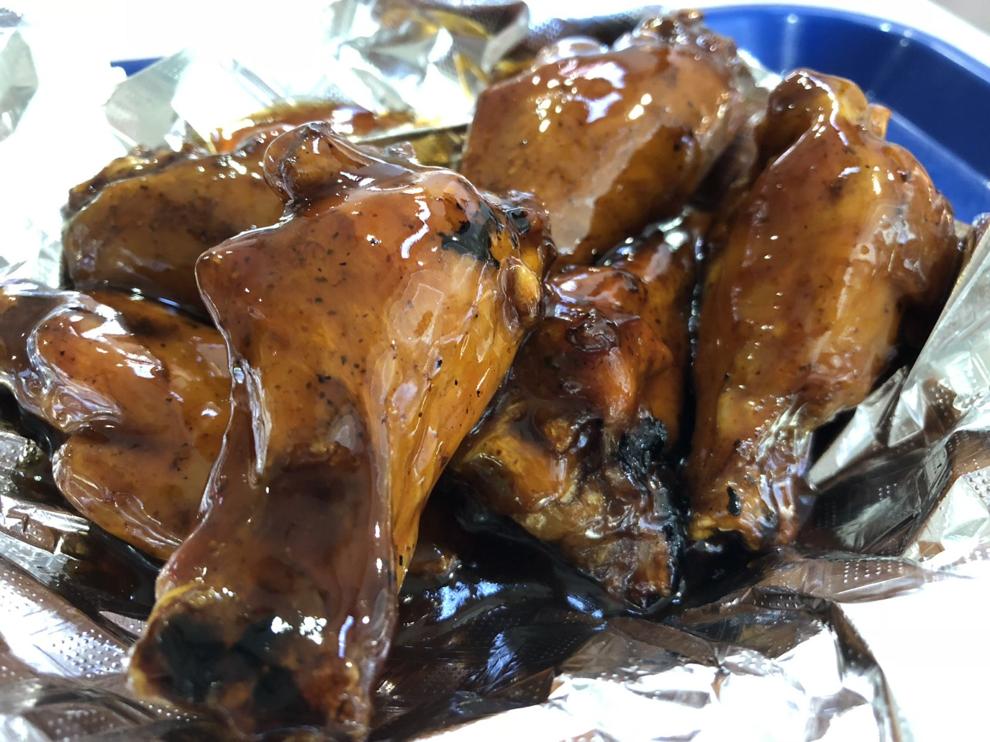 Smokin Wings
1.9 miles from the exit
205 Blackstock Road, Spartanburg
864-707-5454
Monday-Saturday, 10 a.m.-9 p.m.; Sunday, noon-6 p.m.
There are two Smokin Wings in close proximity, but the one worth seeking out is the concession at WestGate Mall, where Jesse Edward Canty sells 120 different varieties of wings. "Honestly, I started out with 150, and my daughter said let's cut it down," says Canty, who broke with his former partner over their business philosophies: Canty was reluctant to sacrifice quality for profit. Also the pastor at Living Waters Christian Ministries, Canty received his first smoker from his congregation for Father's Day and four years ago became a wing professional. Now Canty fries ribs and smokes wings, which — despite available sauces ranging from Dr Pepper Barbecue to Plum Sweet & Spicy — are best appreciated with a basic dry rub and fries on the side.
Exit 35 (Walnut Grove Road)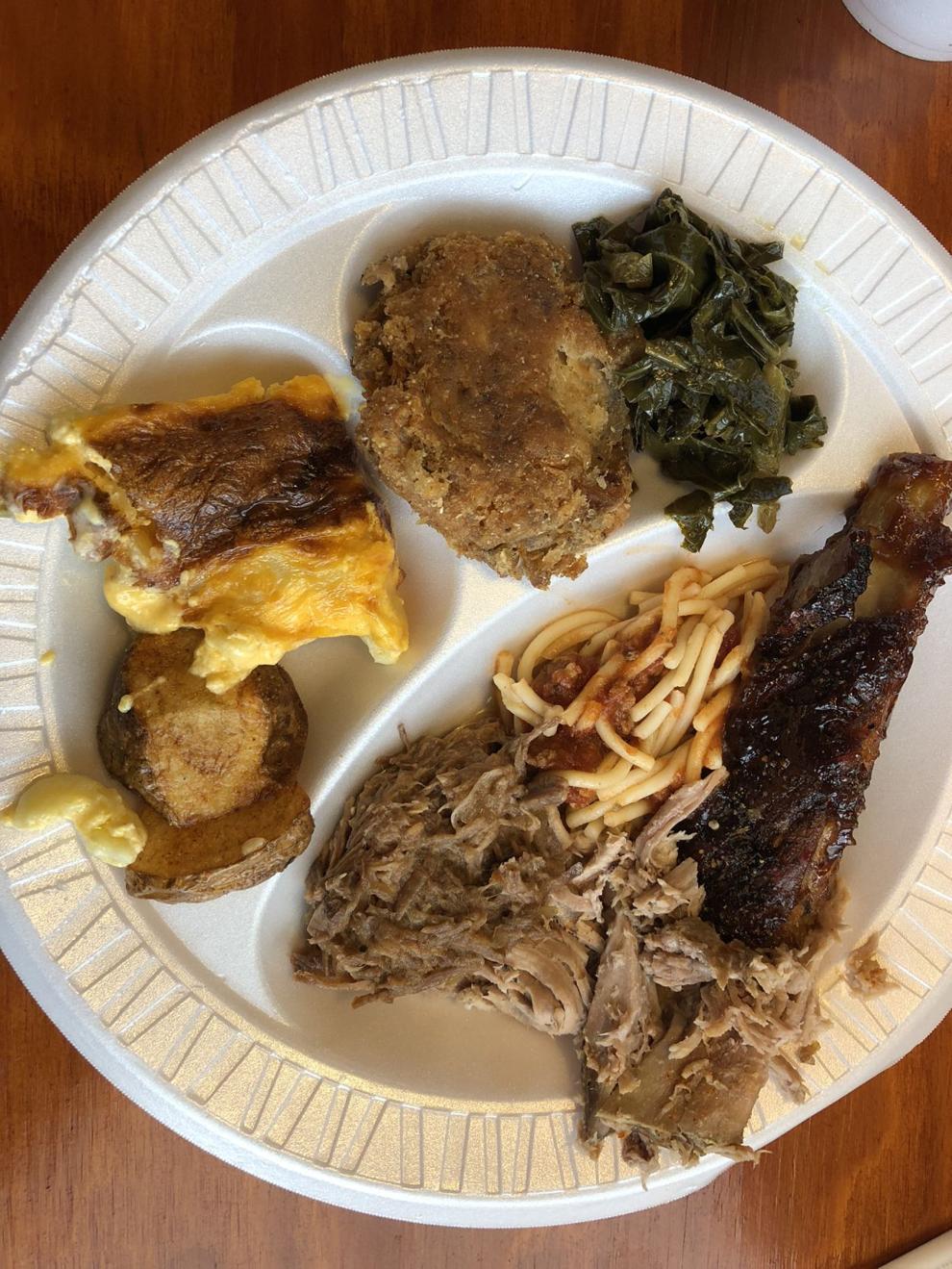 Mustard Seed BBQ and Country Cooking
1.0 miles from the exit
2000 SJ Workman Highway, Woodruff
864-476-8700
Monday-Friday, 11 a.m.-8 p.m.; Saturday, 7 a.m.-8 p.m.; Sunday, 11 a.m.-4 p.m.
In a state that doesn't want for great barbecue, Mustard Seed's pulled pork doesn't stand out as anything special. But the cozy restaurant is gloriously country: On a recent Saturday morning, a young boy in full-on camo pointed to a silver tray on one of Mustard Seed's two steam tables and asked, "Daddy, is this back fat?" There wasn't any fatback on the buffet, but the lodge-looking restaurant serves just about every other dish that a Southern food fan could fancy, including salmon cakes; baked spaghetti; stewed greens; green beans; mac-and-cheese broiled until its top turns russet brown and spectacular barbecue beef hash. And that's just the breakfast array. At any hour, don't miss the homemade desserts, including chocolate cake and lemon meringue pie.
Exit 52 (S.C. 56)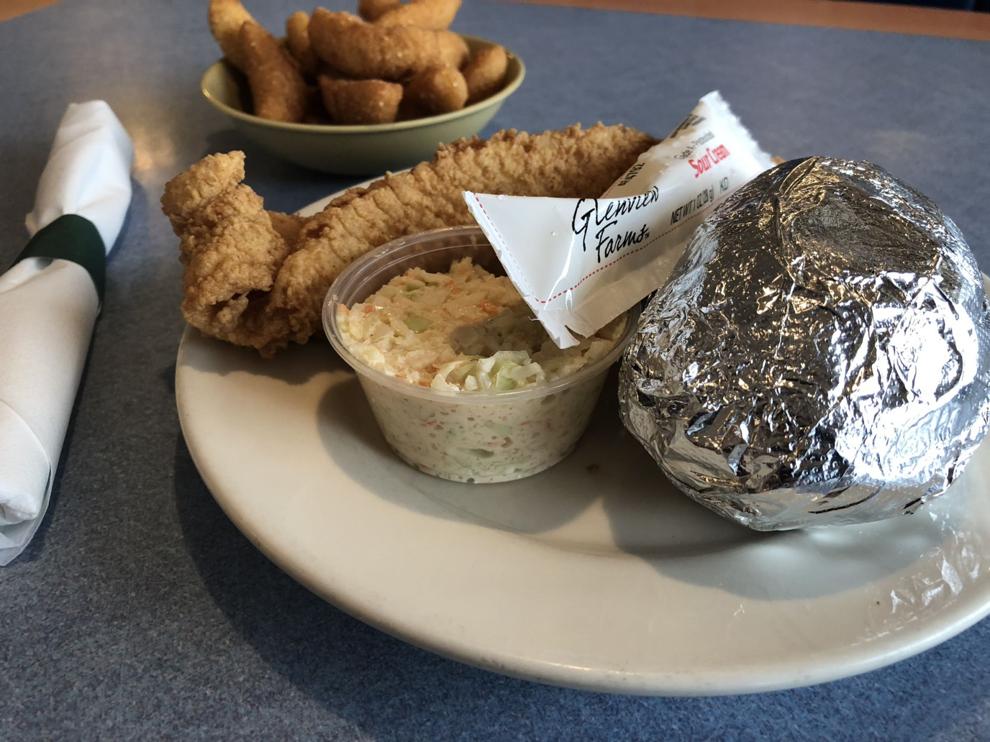 Blue Ocean Seafood Restaurant
0.1 miles from the exit
12763 S.C. Highway 56, Clinton
864-833-9900
silverbayseafood.com/blue-ocean-clinton-sc
Tuesday-Thursday, 3 p.m.-9 p.m.; Friday-Saturday, 1 p.m.-10 p.m.
Greek immigrants have shaped the restaurant landscapes of cities across the South, including Greenville, where the five-location Silver Bay Seafood is headquartered. Before the Sialmases turned their business into a small chain, they had just one restaurant: Blue Ocean, opened alongside the highway in 1996. Its menu isn't recognizably Greek, unless a side of rice pilaf counts, but Blue Ocean offers 23 fried seafood plates and 17 broiled seafood plates, as well as steaks; pastas and sandwiches, which means every member of a traveling party ought to be happy with something. The immense Blue Ocean knows how to nail a square meal, a talent convincingly demonstrated by a sturdy wedge of fried grouper, served with a tender baked potato, coleslaw and sweet oblong-shaped hush puppies.
Exit 54 (S.C. 72)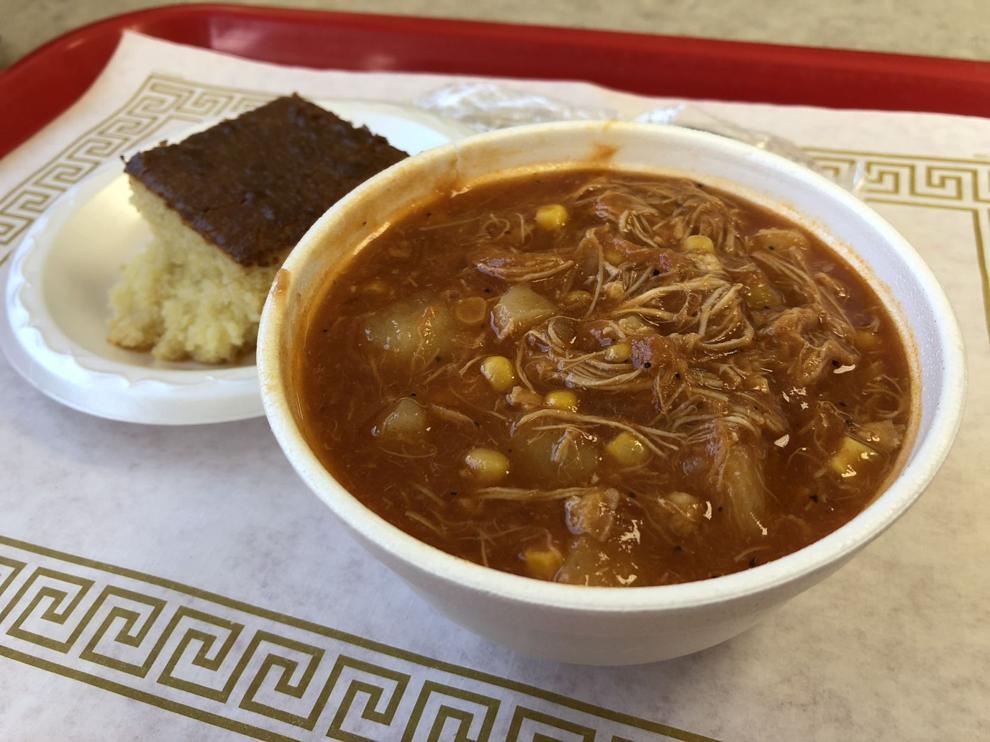 Whiteford's Drive In
4.8 miles from the exit
711 S. Broad St., Clinton
864-833-0193
Monday-Wednesday, 5:30 a.m.-9 p.m.; Thursday-Saturday, 5 a.m.-10 p.m.
Whiteford's has gone through a few different incarnations in its 61-year history, so it no longer looks like the squat white building with Streamline Moderne signage that's pictured in murals celebrating the restaurant. In its current state, it's not even a drive-in: Customers order from a backlit menu board hung behind the counter, same as at any fast-food restaurant. And it's best to know beforehand that folks who didn't grow up on Whiteford's vaunted burger are likely to be confounded by its scrawny size and flavor. But it's worth visiting Whiteford's during hunting season just to sample its phenomenal chicken stew. Crammed with corn and potatoes, and threaded with red pepper, the stew is warming; soul-settling and just about perfect with Whiteford's cakey cornbread.
Exit 60 (S.C. 66)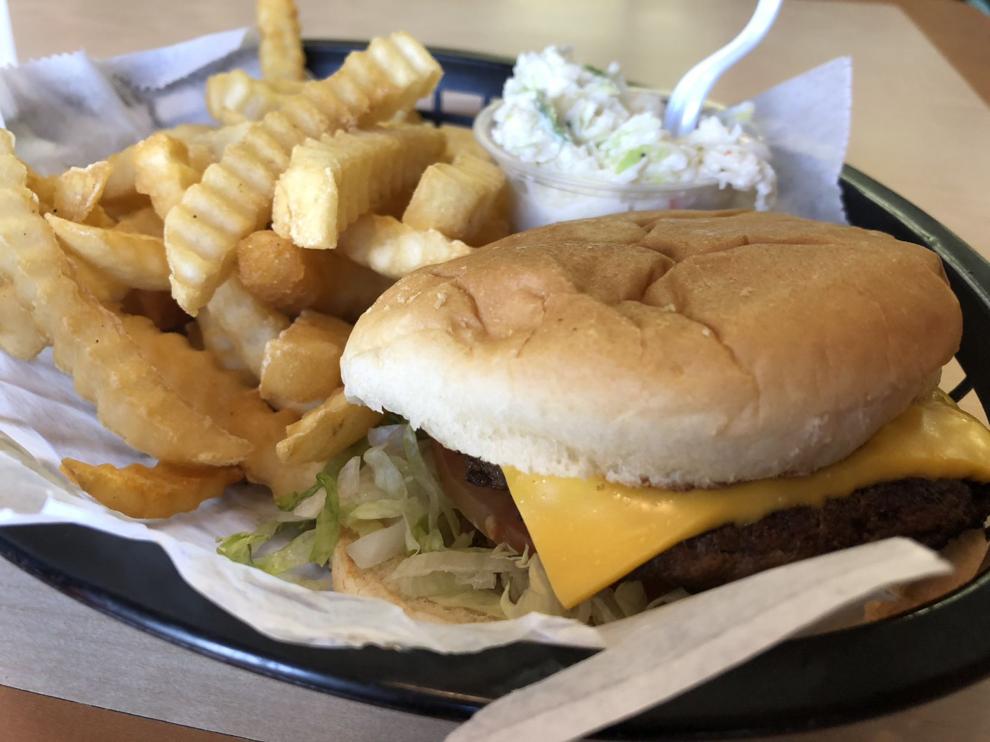 Joanna Grill
3.6 miles from the exit
110 Main St., Joanna
864-697-0021
Monday-Saturday, 7 a.m.-9 p.m.
Wendy Orvin has owned Joanna Grill for just shy of two years, but the restaurant isn't new to her family: Her father sold it 30 years ago. Since taking over, Orvin hasn't made any changes to the unadorned dining room or straightforward menu, preferring to let good food and neighborly conversation command attention. "We just cook with love," Orvin says, but cooking with fat has helped make Joanna's burgers locally legendary: The burger's griddled on a flattop, so its drippings form a crust as it sears. A burger with fries costs $3.49, but customers willing to pay double can get a Willie Burger, made with hamburger steak instead of plain seasoned ground beef. Joanna's also serves hot dogs, wings and a 14-ounce rib-eye.
Exit 66 (Road 32)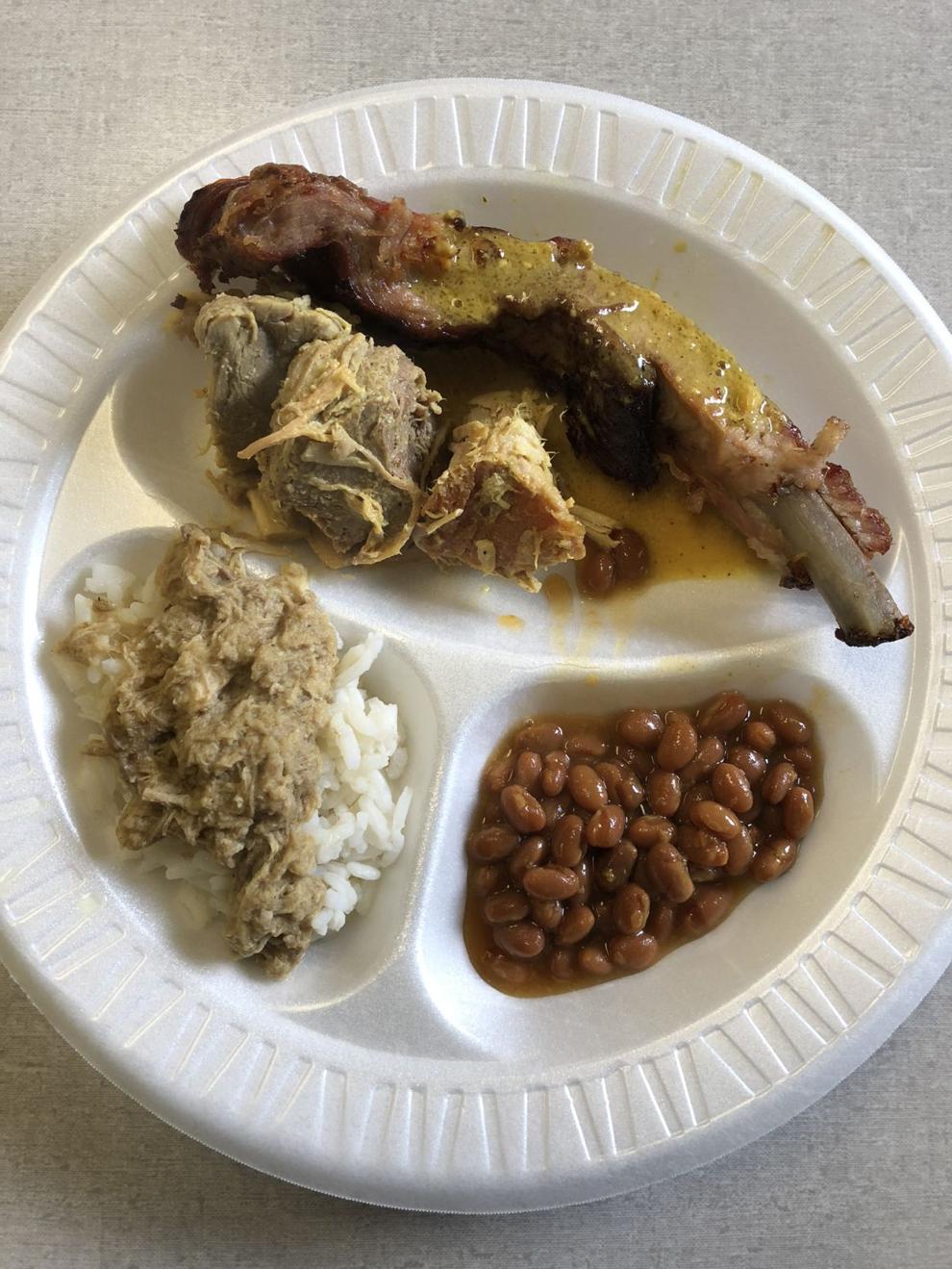 Wise Bar-B-Q House
3.9 miles from the exit
25548 U.S. Highway 76, Newberry
803-276-6699
Friday-Saturday, 9 a.m.-9:30 p.m.
Wise's Bar-B-Que has every element a culinary sentimentalist would want from a barbecue joint, save one. It's a charmingly stripped-down operation with paper towel rolls and plastic pitchers of sweet tea set on every folding table in the fluorescent-lit buffet room. It keeps an idiosyncratic schedule, and furnishes its steam table with a brimming pan of cracklings. But as South Carolina barbecue connoisseurs know, the family switched from wood to gas after founders Johnny and Jimmy Wise died. Nowadays, the Wise method calls for salt brine and high heat, which produces something akin to roast pork. Yet the hash picks up a bit of smoke residue from an aged cast-iron kettle, and is spiked with enough vinegar to qualify as a folk remedy.     
Exit 74 (S.C. 34)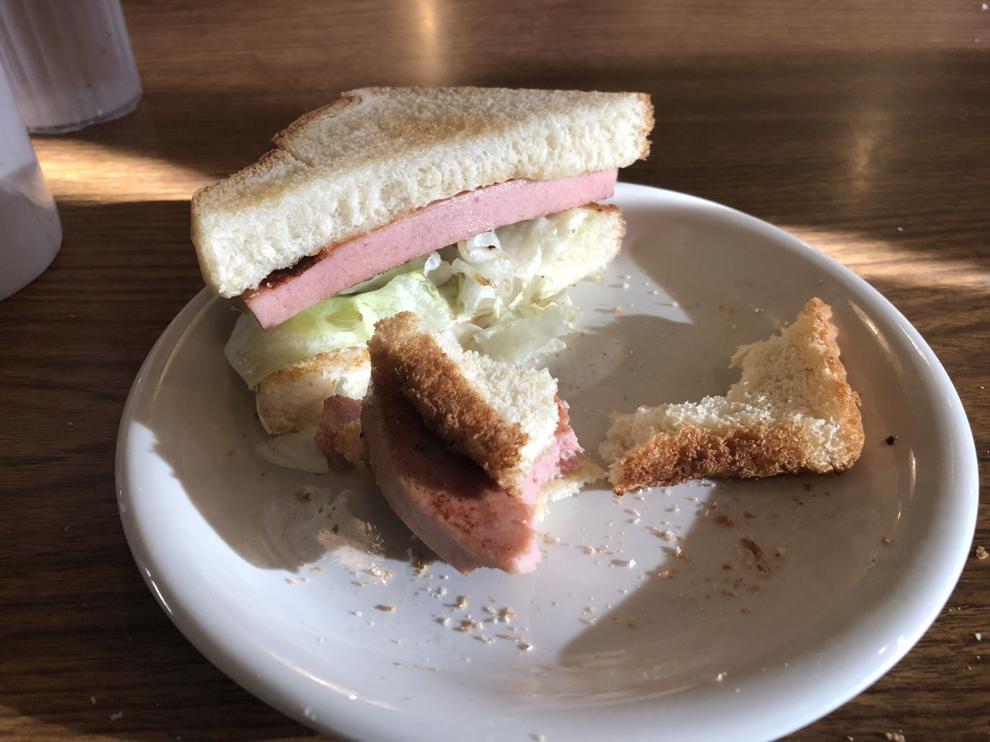 Bill & Fran's
0.1 miles from the exit
11746 S.C. Highway 34, Newberry
803-276-6888
Monday-Thursday, 6 a.m.-8 p.m.; Friday-Saturday, 5:30 a.m.-8 p.m.; Sunday, 7 a.m.-3:30 p.m.
The hybrid diner-pancake house layout of Bill & Fran's will be instantly familiar to anyone who's patronized a Perkins, Big Boy or IHOP. But it's rare these days to encounter an independently owned restaurant that came of age when the format ruled the casual dining sphere. Korean War vet Bill White, who also owned a skating rink and a mobile home park, in 1977 opened Bill & Fran's with his wife, Fran. They twice expanded the restaurant, but never strayed from their original commitment to cheerful service and good food. It's evident in something as simple as a bologna sandwich on white bread, distinguished by expertly toasted bread; terrifically crisp iceberg lettuce and its server's kindness, undiminished by a $6.03 guest check.
Exit 82 (S.C. 773)
Mid-Carolina Club Snack Bar
1.0 mile from the exit
3593 Kiblers Bridge Road, Prosperity
803-345-6039
Monday-Thursday, 7 a.m.-6 p.m.; Friday-Sunday, 6:30 a.m.-6 p.m.
It's conceivable that some golfers would rate the 50-year-old Mid Carolina Club's proximity to the interstate as a drawback, since the whoosh of an 18-wheeler might not be welcome when lining up a putt. But for travelers in search of an instant pastoral, it's a stroke of luck that the golf course is just a healthy tee shot from the highway. Its restaurant keeps very limited hours, serving only lunch on Sundays and prime rib on the first Friday evening of the month, but the full-service snack bar's grill is a reliable source of eggs in the morning and oversized quesadillas in the afternoon. There's also a water station with an enormous vat of ice for folks who want to fill their bottles before driving.
Exit 85 (S.C. 202)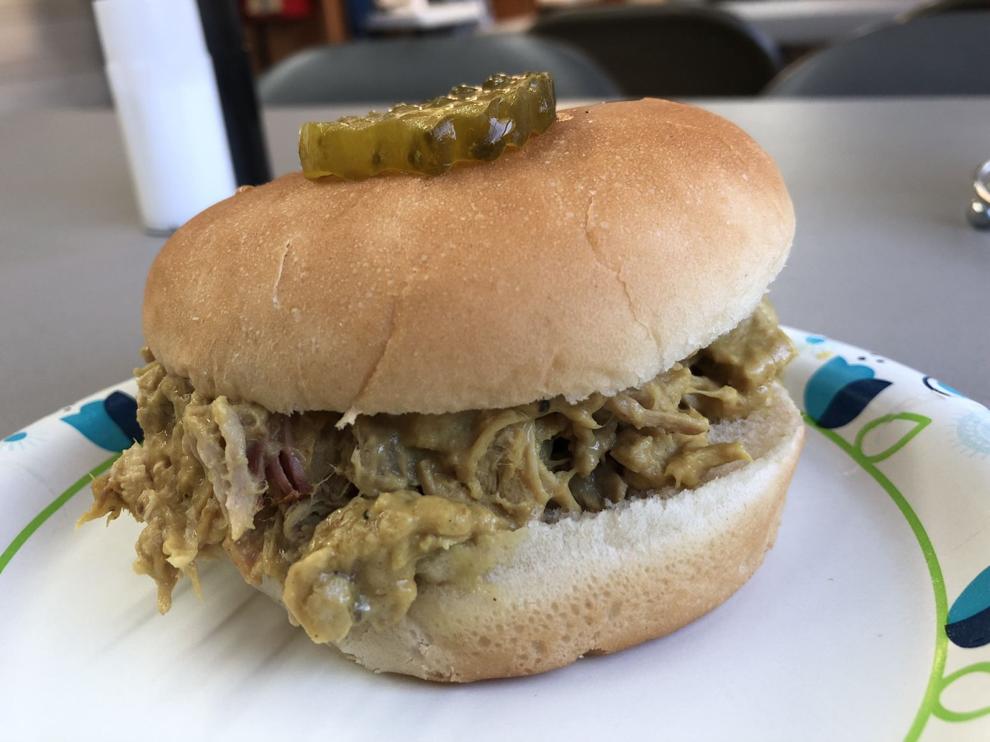 Cannon's BBQ & More
5.4 miles from the exit
1903 Nursery Road, Little Mountain
803-945-1080
Thursday-Friday, 11 a.m.-8 p.m.; Saturday 11 a.m.-6:30 p.m.
Most working odometers will place Cannon's a few tenths of a mile beyond eligibility for this list, but it's worth bending the distance rules in this one instance, since there may not be much time left to get to this sanctuary of barbecue traditions. Currently, the best way to find the vinyl-sided trailer housing Ray and Brice Cannon's wood-fueled operation is the massive "for sale" sign out front. The Cannons report "a guy's interested" in keeping their joint going, but nothing's certain in real estate or barbecue: Make the detour now for pork shoulder, shot through with hickory smoke, and mustard-sauced hash cooked in a wash pot. It's a stretch to say customers' feelings about the ribs and bologna rival the Cannons' love for Clemson, but both items have passionate devotees.
Exit 91 (Columbia Avenue)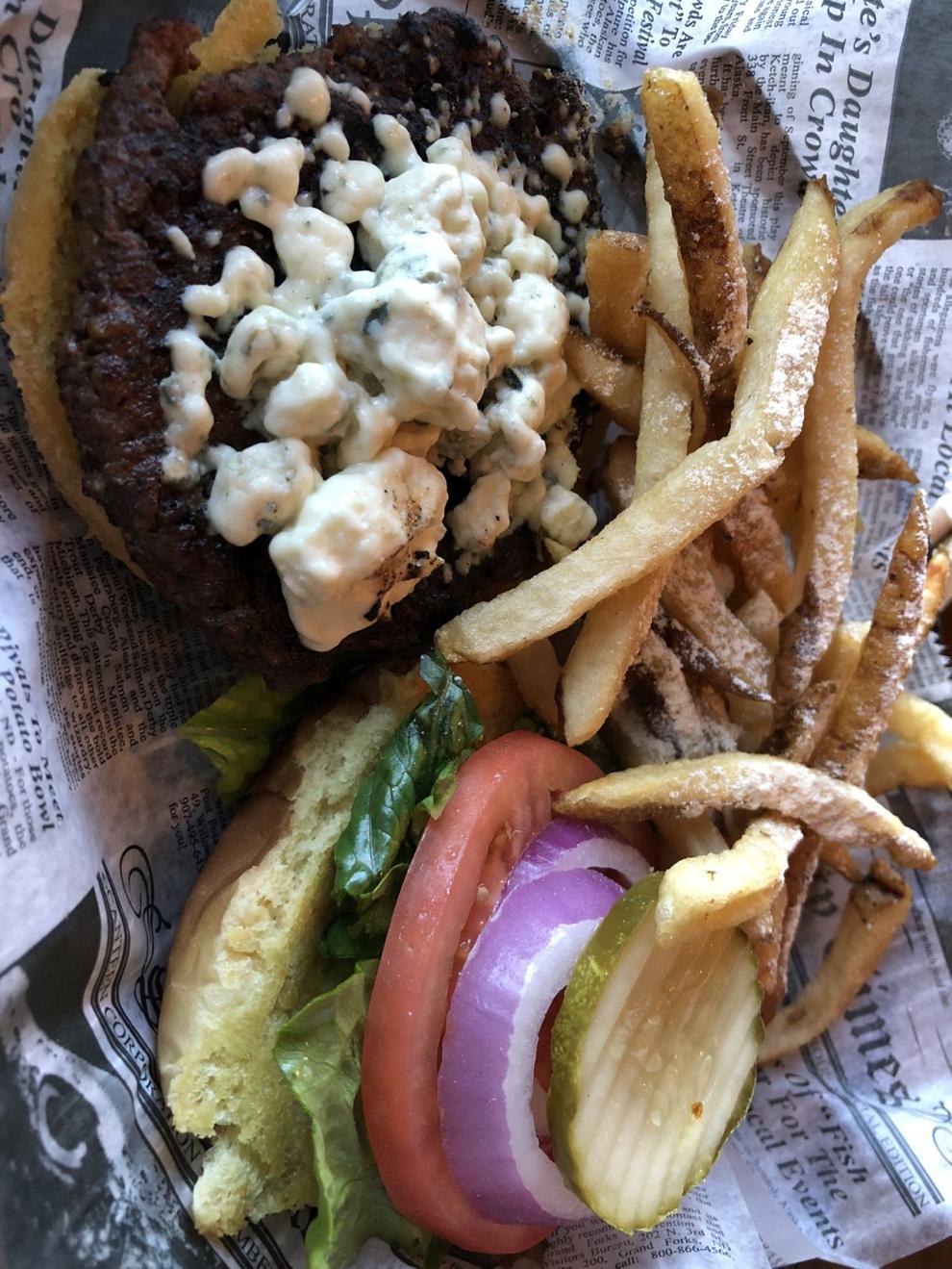 Higher Ground Char House
5.0 miles from the exit
211 Chapin Road, Chapin
803-575-8470
facebook.com/highergroundcharhouse
Monday-Thursday, 11 a.m.-8:30 p.m.; Friday-Saturday, 11 a.m.-9:30 p.m.
Big city restaurants have long promised burgers as good as those served at roadside diners and rural cafes, but Chris Hamilton two years ago flipped the script with Higher Ground Char House, which is supposed to give Chapinites a taste of the burger practices popular in Atlanta and Charlotte: Even the lettuce is labeled as "artisan," which means there's no iceberg in the mix. Hamilton, a former Applebee's recruiter, didn't stint on toppings that sound trendy: The turkey burger's dressed with cranberry pecan aioli and one of the beef burgers features both pesto and a fried egg. But the meat's decent, the fries are freshly made and customers with smaller appetites or billfolds can order off an all-ages menu featuring mac-and-cheese, chicken nuggets and a 4-ounce cheeseburger.
Exit 103 (Harbison Boulevard)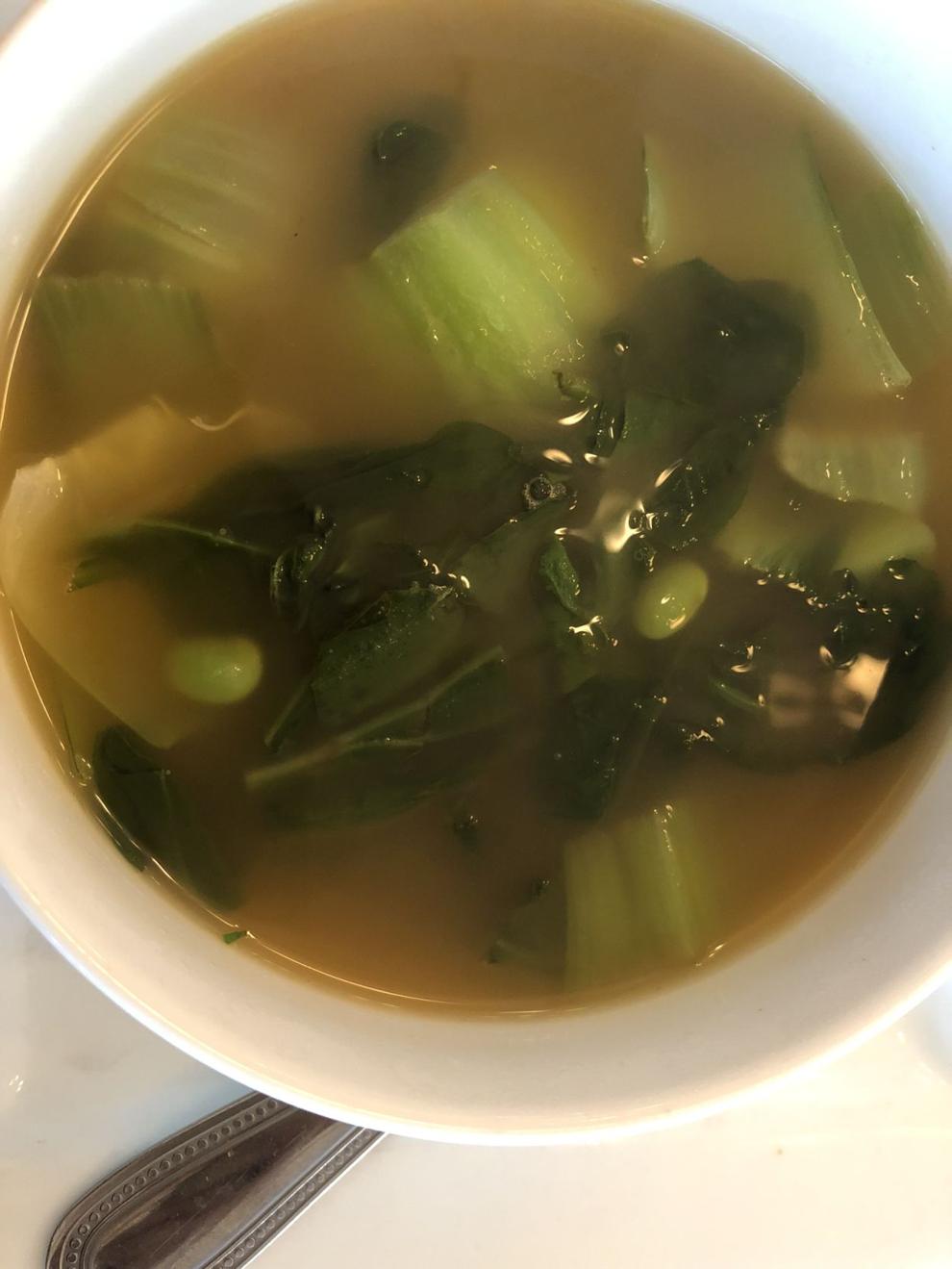 M Kitchen
1.3 miles from the exit
340 Columbiana Drive, Columbia
803-764-0558
Sunday-Thursday, 11:30 a.m.-10 p.m.; Friday-Saturday, 11:30 a.m.-10:30 p.m.
Of the world's many great cuisines, highway eats would probably finish close to the bottom when scored on nutritional value. But there's a dish on the menu at M Kitchen, one of 10 restaurants in the Columbia-based Miyo's group, simply called "Healthy Bowl." And eaters who'd rather not fuss with vegetarian broth can find its component spinach, bok choy and edamame in an array of other presentations, including salads, sushi and customizable noodle plates. Michelle Wang, a Shanghai native who opened her first restaurant in downtown Columbia in 1996, has described advancing wellness as her business purpose: The philosophy feels consistent with t