Listing mocktails on restaurant menus is a relatively new trend, but it's one that's providing more beverage options for diners.
And the appetite for booze-free drinks only seems to be growing nationwide.
In New York City, alcohol-free bottle shops are making Dry January easier than ever before. Charleston will soon have that luxury when the city's first dry bottle shop debuts in 2022.
Dry January participant or not, you might be looking to learn more about the non-alcoholic options in Charleston.
This month, The Post and Courier Food & Dining section investigated, sampling the options and talking to the people behind the drinks along the way.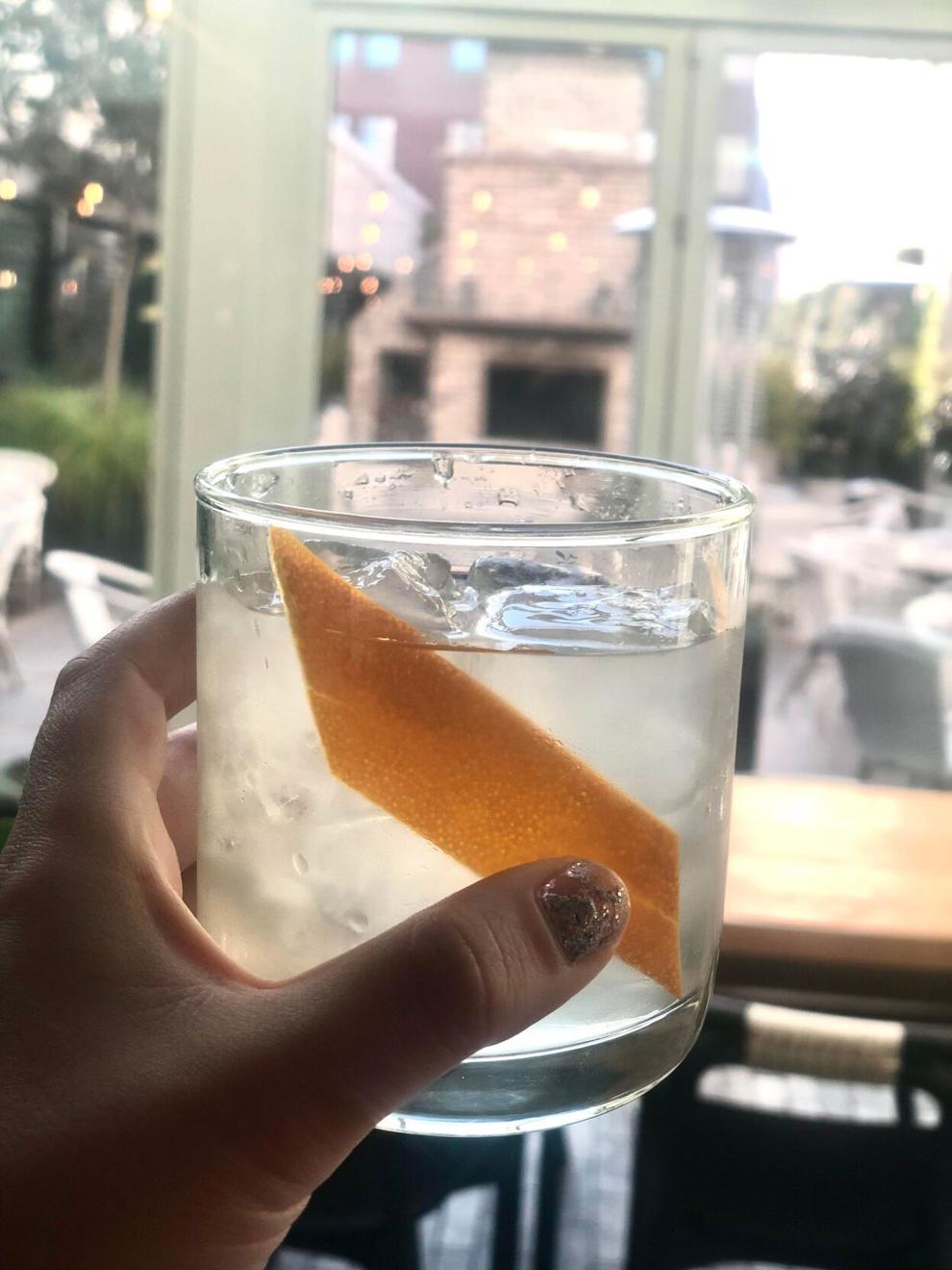 Dry can be delicious
Talk of Dry January has come up shortly after New Year's Day more and more in the last five years. Anecdotally, participation was high in 2022 in Charleston and other parts of South Carolina. During a weekend trip to Beaufort, I tried to order a mocktail at Saltus, only to find that both of the mocktails on the menu were sold out due to high demand.
While abstaining from alcohol during the month of January, I've tested out an array of beverages during meals at local South Carolina restaurants.
Sometimes I ordered a mocktail, other times I chose to get creative.
Take, for instance, an afternoon at Babas on Meeting, when off-menu hot chocolate with house-made peanut milk replaced the red wine I craved to go with my cheese plate. At Chubby Fish, I sampled Ghia, a canned, ginger-based non-alcoholic apéritif that got better with each sip. 
Later in the month, when the Saltus server informed me they were out of the non-alcoholic apple-cran spritzer and Bay Street bellini, I opted for a pomegranate margarita, minus the tequila. It was delicious.
Stoplight steals the show
For a more traditional mocktail, I ventured to Chasing Sage to sample The Stoplight.
The bright red drink so closely resembles a negroni that I almost think I've broken my Dry January vow after taking a sip. According to Chasing Sage bartender Lorraine Russell, that familiar campari flavor found in traditional negronis comes from an Italian soda called Stappi Red Bitter.
"We feel like people want more than juice when it comes to mocktails. People really just want something that mimics the flavors that alcoholic beverages bring out," Russell said. "With that particular beverage, the Stappi really does all of the heavy lifting. We like to add a little cranberry orange ice cube to soften the bitterness of the Stappi."
[Subscribe to Charleston's Menu today to learn more about Charleston's dynamic food scene. With restaurant features, reviews, chef spotlights and more, it's the essential newsletter for food lovers.]
Behind the bar, Chasing Sage employees are constantly coming up with new mocktails and house-made non-alcoholic drinks like its refreshing prickly pear and ginger lime sodas. Russell says they try to use ingredients they have in-house to be as sustainable as possible.
"It's almost like going to an episode of 'Chopped' and they give you your basket," she said. "So that's really fun."
A different kind of G&T
There are still a couple days left in January, so my next stop for mocktails will be downtown Indian restaurant Coterie. According to owner Jeremy Buck, there are several non-alcoholic options, including the booze-free gin and tonic, made with local Sweatman's All Natural curry leaf tonic and zero proof gin. There is also a carrot, orange and apple shrub called the Harvest Soda, nitro chai masala and, of course, a mango lassi.
— Parker Milner
Presentation is key
A Dry January downtown bar crawl has only so many options of bars and restaurants with actual listed mocktails on the menu, but one place that does it well is a favorite hotel rooftop pool hangout. Little Palm has two mocktail options that both are splendid sippers. 
There's the C'est La Vie with mint leaf tea, pineapple shrub, Verjus Blanc and green cardamom that is simply divine. My personal favorite, however, is the Spring Board with seedlip grove, orgeat, orange cordial, lime and seltzer. The flavor is out of this world, and both look and taste quite similar to any cocktail on the menu.  
"The presentation of a mocktail can add huge value to the guest's experience and make them feel included," said Little Palm general manager Sam Penton. "I mean, who doesn't want the most Instagrammable drink at the table? 
Zero Proof
At fellow hotel bar Frannie and the Fox, there's not only a mocktail section but also a "lightly spirited" option for those who want something in between boozy and sober. 
Beverage operations supervisor Amanda Phelps said the Rosemary's Bambina is the most popular pick of the two no-alcohol options. It features grapefruit, citrus, rosemary and Topo Chico. 
"It's bright, fun and refreshing," she said. "It also pairs well with any white spirit, so anyone can enjoy it." 
Phelps said she sources mocktail products from Zero Proof. "GinISH" in the White No'Groni is a fun botanical that resembles a non-alcoholic gin, and it's paired with a simple syrup and orange bitters. It was actually my favorite of the two.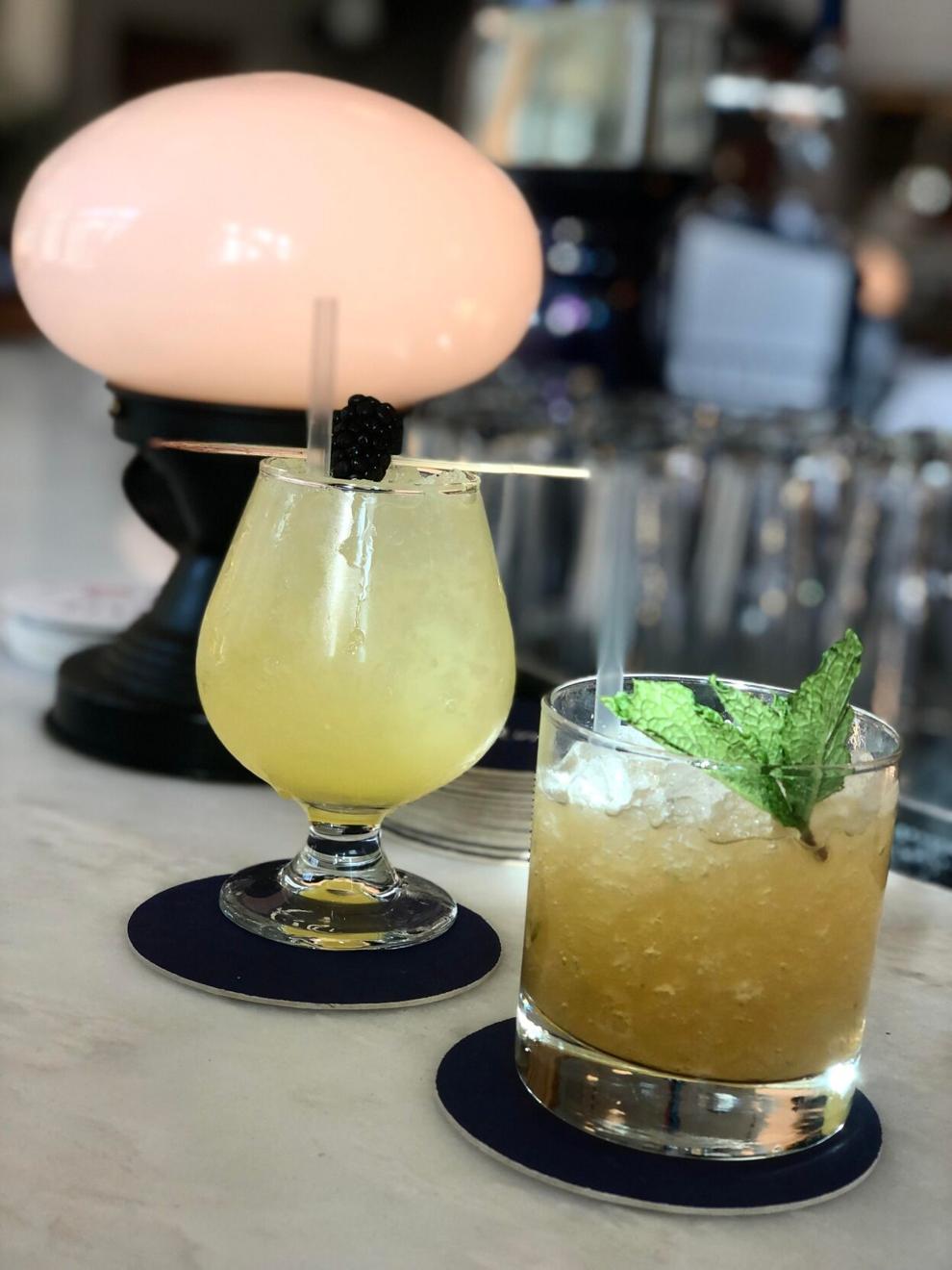 Sour can be sweet
Felix's mocktails are not for the sour averse. If you want all the flavors of a sour mix minus the splash of alcohol, then the picks for you include the Cote D'Azur with pineapple, orgeat, lemon and orange juice and a tonic or the La Cage Aux Folles with green tea, honey, lime juice, mint and cucumber with soda water. 
The first and most popular pick, however, is the La Vie En Rose, made of rosewater and strawberries, orange and lemon juice and soda water. 
They're all citrus-heavy, so you'll definitely get your Vitamin C with these mocktails. 
— Kalyn Oyer