Amy Limehouse Eager watched the advertisement again and again with each passing morning. It came on TV at the same time every day. Each time, she was closer to remembering. 
The television commercials were for Darkness to Light, a nonprofit tasked with ending child sexual abuse. 
Eventually, she did remember.
Dissociation — when someone disconnects from traumatic memories — is common among victims of child sexual abuse. Limehouse Eager's pediatrician, she would recall, had assaulted her beginning when she was 12 years old. 
Limehouse Eager said she was in the kitchen making dinner in the spring of 2001 when news of Robert Francis Marion Jr.'s arrest broke on the local TV station. She didn't know what to do, or who to call.
It was a life-changing day, she said. But it did validate her feelings and the challenges she faced that had confused her for years.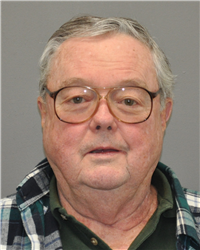 Marion was charged with criminal sexual conduct with a minor and sentenced to 20 years in prison in late 2002. An anonymous father first filed a civil suit on behalf of his son, alleging abuse had happened in the Wadmalaw Island pediatrician's home.
Then Limehouse Eager sued and won a settlement. Two more plaintiffs would follow, citing portions of Limehouse Eager's initial complaint.
Graham Sturgis, the attorney who represented the doctor's victims, recently drew a comparison between Limehouse Eager and the gymnasts who have spoken about Larry Nassar's abuse at USA Gymnastics. Limehouse Eager said the Nassar case proves why her story is still relevant. 
Sturgis said it was important Limehouse Eager confronted Marion with her full name.
"It's difficult," Sturgis said. "But if you've got the ability to do so, that confrontation can be helpful."
Though more serious in nature than the majority of the cases of sexual misconduct by South Carolina doctors reviewed by The Post and Courier, the Marion and Nassar cases show how complaints of sexual misconduct against doctors can go unanswered for years, and of how the power dynamic between patient and doctor can discourage victims from reporting their abuse.
Limehouse Eager said she is still bothered that the pediatrician's victims made accusations dating back to 1977. She said she recalls the man would often work the after-hours shift at Parkwood Pediatrics, which she believes he did to gain access to children alone. 
In 1983, Limehouse Eager, then 15 years old, asked a nurse at the practice why Marion was the only doctor who had her take her clothes off. The nurse said nothing, the suit states. Limehouse Eager said in a recent interview she felt "dismissed and not heard."
Limehouse Eager's teenage and young adult years were challenging. She said she was a rebellious teenager and was suspicious of anyone in a position of authority.
Now she wants others to know that, like her, they can overcome this kind of abuse.
Today, she said, she is a happily married psychologist with a 14-year-old daughter. She credited her family for supporting her accusations against the Lowcountry pediatrician. But none of it was easy, in part because of Marion's esteemed reputation, she said.
"It was hard to convince people who did not know me," Limehouse Eager said. "Marion was a popular and respected pediatrician — he was a trusted member of our community."
It is not easy for Limehouse Eager to discuss what happened, even now. Deborah Herring Lash, a solicitor in Charleston County who was the prosecutor in Marion's case, said people who abuse children tend to get away with it until one of their victims says something. And for children, saying something can take years. Attaching their name to an accusation is more difficult, and Herring Lash said society still punishes those who come forward.
"Unfortunately, it's because even today people still look at the victim as having done something wrong," she said. 
Limehouse Eager hoped speaking out would encourage others to do the same.
Herring Lash advises parents not to tell their children to trust all people in positions of authority, as a precaution. 
Marion served about 11 years for his crimes, leaving custody in 2013 at the age of 79. Limehouse Eager said she and her parents spoke out against his release. A Department of Corrections record shows he was never disciplined during his time in prison. 
The State of South Carolina also tried to have Marion committed to a hospital upon his release, court records show. Limehouse Eager said she was hoping for that, too, but to no avail. 
He remains on the sex offender registry, which shows he lives on Saint Helena Island, near Hilton Head. Attempts to reach Marion were unsuccessful; there is no public telephone number listed for his address. 
"We are concerned for those living near him who may not be familiar with his past," Limehouse Eager said.