Raring to go at my new job this summer, I scuttled my family's annual plans to head to the Hudson River for a good chunk of July. Thankfully, my husband and daughter had plenty of fun to keep them in Charleston as well, so they were more than obliging.
Then it began, the quickening trickle of far-flung photos dripping down my social media feed, like a leaky air conditioner dampening my spirits. As I scrolled down romantic, winding Florence streets, rose-trellised Nantucket gray clapboards and sun-dappled mountain paths, my pity party raged on.
The irony was not lost on me. I was suffering in Charleston, South Carolina, the oft-touted fairest city of them all that positively gleams with the rankings and bookings to prove it. Scads of wanderlustful sorts would swap places with me in a New York minute.
So it was time to take a vacation from my attitude. And, yes, Bill Murray fans would be correct to point out the appropriation of a line from a favorite summer flick, "What About Bob?" My aim was to achieve a summer vacation state of mind, Charleston-style. Ducking out after work and through the weekend, I went in search of arts-and-culture offerings to further my mission.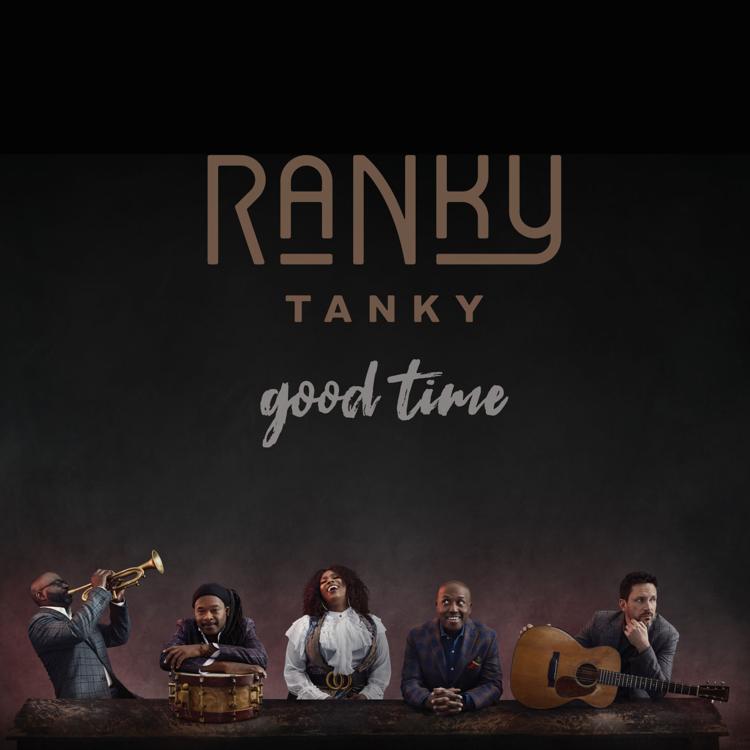 First, I reviewed our accommodations. We live in a short-term-rental zone, so it was no great stretch to consider our home a VRB-faux, give or take a pile of laundry. It also was one perfectly suited to my somewhat particular taste. So we made ourselves at home, firing up the grill and cranking up Ranky Tanky's "Good Time," the title track of the new album by Charleston's own, charts-busting, Gullah-infused group whose locally sourced, effusive musicality dares you to be dismal.
On the heat-parched peninsula, I set out to find other joyous and summer-friendly diversions. At the Gibbes Museum of Art, I ambled along the English countryside by way of the current "Luminous Landscapes" exhibition. The 18th- and 19th-century vistas painted circles around those galling, globe-trotting Instagrammers.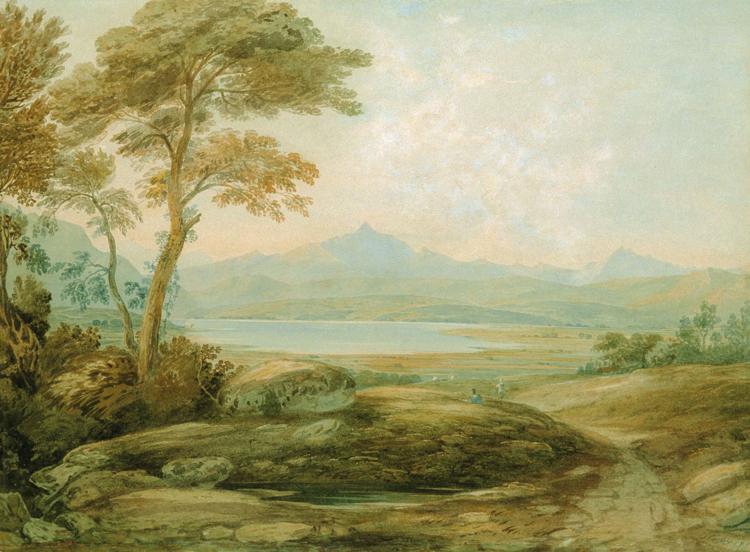 While there, I popped into the Gibbes' permanent exhibitions. I marveled at Magnolia Gardens in full bloom, thanks to a riot of color from Alfred Hutty, I was swept up in a breeze with the red-hatted Corene amid blue skies and vibrant green grass, courtesy of Jonathan Green. I gloried from on high at the city's elegantly veined topography, by way of Mary Edna Fraser.
At Robert Lange Studios, I took a meditative, midsummer stroll through the two-artist exhibition, "Many Long Walks," hiking through Megan Aline's acrylic silhouettes of chiaroscuro woodland scenes.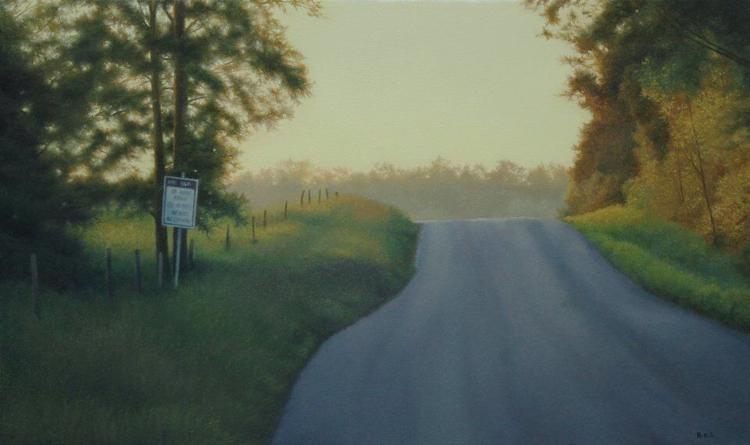 I then went local by way of Brett Scheifflee's lush oil paintings that luxuriate in the Lowcountry, its golden Carolina beach scenes, its Shem Creek stretches of marsh, its rollling, untamed country roads.
Then it was off to the Art Mecca of Charleston for the "Vacation Collection" show that shines giddy July light on the recent works of four artists inspired by their own vacations. I reveled in glistening seas in shiny-slick resin and wood by Erika Allen; evocative black-and-white photographs on silk and wood by Marie Carladous; shrimp trawler lino-cut prints of Cara O'Leary; and aerial views of cheery pastel beach umbrellas of Nicki Peeples.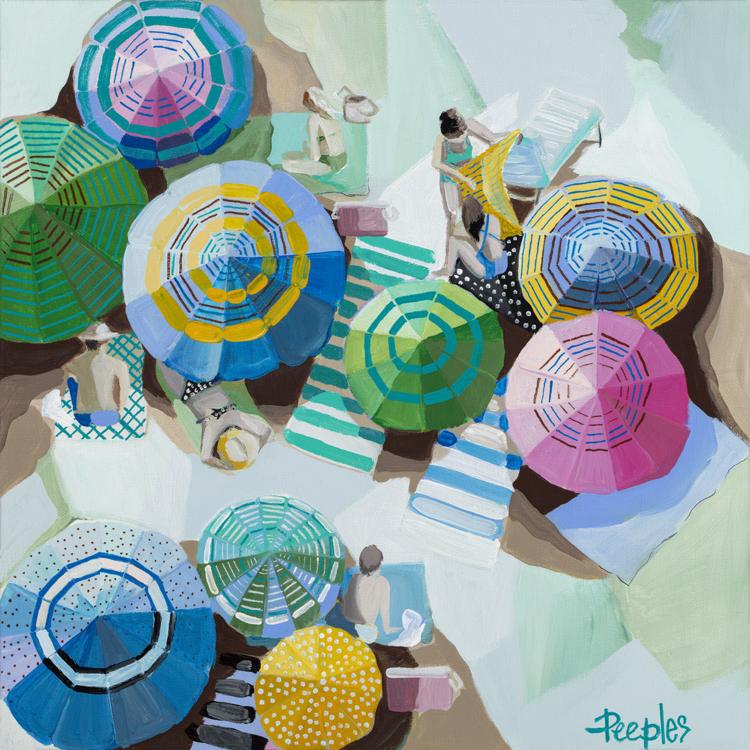 The next blistering day, the beach called. Savvy staycationers would concur: It helps to have friends with an Isle of Palms place a block from the surf  who graciously greenlight both our parking on their property and use of the outdoor shower whenever we desire.They also offer veteran IOP tips. For example, Saturday afternoon is the weekend sweet spot between beach house rental arrivals and departures, thus ensuring that the coast is clear, as it were, for optimal wave-gazing.
I rarely indulge in big old beach reads, but this occasion begged for one. Investing in a new, tricked-out beach chair, I settled in and cracked open the latest from Sullivan's Island denizen Dorothea Benton Frank.
Zested up with the best-selling novelist's hallmark humor and seasoned with in-the-know local references to the likes of Croghan's Jewel Box and the Mount Pleasant Publix, "Queen Bee" proved a congenial clip of an escape set right in my own backyard.
Set on Sullivan's Island, the plot centers on a beekeeper named Holly, who joins forces with her high-maintenance mother and in-crisis sister to upend the romantic plans of their dashing widow neighbor. With comically flawed characters, it was light, fun fare, ideal for flipping pages while glancing up from time to time to observe my husband and daughter splashing in the surf.
From there, we slipped into the Mainland Container Co. for some al fresco live music, compliments of the Charlotte-based, country rock Caroline Keller Band. While not my go-to music genre, it suited the balmy, early evening, sweeping me far away from my normal orbit. A staycation state of mind was officially realized.
We then squeezed in one last stop back on the peninsula, the Charleston Night Bazaar at Pacific Box & Crate. With its stalls of locally made arts and goods, array of food and drink options, cranking DJ and buzzing crowd, it was nothing short of a revelation, and a perfect spot to scoop up an inspired Charleston souvenir, like a hand-made leather journal from Path Light Craftworks or a cutting board fashioned from remnant wood by The Restored Board.
When the weather turned stormy during the week, I hunkered down with another beach read from a Charleston bestseller, Mary Alice Monroe. "The Summer Guests" gathers coastal hurricane evacuees and their thoroughbred horses at a luxe horse farm in North Carolina for a well-appointed hurrication, where they find plenty of distractions in gourmet meals, quaffable red wine and personal dynamics.
As they contended with a catastrophic doozy lumbering ominously up the coast, my thoughts turned to my own preparations for the season ahead. There were school uniforms to order and theater tickets to book. The winds were shifting, and it was time for my summer staycation to come to a close. However, attitude effectively adjusted, I was utterly at peace. After all, I can always come back next year.