Gaillard Center 2019-20 series single tickets on sale now
The Gaillard's 2019-20 series will feature eight shows, starring a few Broadway productions, a dancer-illusionist troupe performance and a Jimmy Buffett musical. Tickets are on sale now. 
The full list includes the "world's reigning male chorus" Chanticleer on Nov. 1; Tony Award-winning Broadway play "Once on This Island" on Dec. 11; the Royal Philharmonic Orchestra from London's Cadogan Hall on Jan. 14; American musical "Bandstand" on Jan. 31; a performance by a company of dancer-illusionists "Viva Momix" on March 7; Broadway comedy "The Play That Goes Wrong" on March 31; Philharmonix on April 14; and the Jimmy Buffett musical "Escape to Margaritaville" on April 21. All shows start at 7:30 p.m. 
The Gaillard's Make Your Own Series Subscription allows participants to choose four, six or eight shows and save up to 25 percent on regular season, single ticket prices. To learn more, visit gaillardcenter.org.
American Quilter's Society selects Charleston as new quilt festival destination
The largest quilting membership organization in the world has selected Charleston as the destination city for its newest fiber art event. 
The American Quilter's Society will host Quiltweek, which takes place in a variety of cities across the country, in the Holy City from Sept. 25-27 at the Charleston Area Convention Center. 
The event will showcase fiber art exhibitions, programs and workshops. There will be contests and a "Merchant Mall" with the latest quilting machines, fabrics and tools.
In addition to more than 530 quilts on display, $54,000 in prizes will be awarded, and appraisers will be on hand to price new and vintage quilts. 
Charleston's 11 exhibitions include "Quilts of Valor: A 50 State Salute," which features quilts with patriotic designs; "SAQA: Metamorphosis," which focuses on transformations; and the "International Miniature Quilt Exchange," which will exchange quilts between United States-based and overseas quilters. 
American Quilter's Society Executive Show Director Bonnie Browning says she expects more than 15,000 attendees at the first-ever Charleston event. 
Tickets, ranging from one-day passes for $12-$14 to full three-day passes for $27-$30, are available online now at quiltweek.com. American Quilter's Society members receive 20 percent off, and anyone who places an order 30 days or more before the show receives 10 percent off. There also are discounts for military and youth.
The American Quilter's Society was founded in 1984 and has more than 70,000 members worldwide.
Charleston Pour House hosts 17th annual mural competition
The Charleston Pour House, Redux Contemporary Art Center and Charlietown Prints are collaborating for a 2019 mural competition. It will be the 17th year a mural competition has been offered by the Pour House.
Local artists will have a chance to create representational art all around the James Island music venue from Aug. 23-Sept. 1. The theme is "promoting community through music."
There will be a total of 15 spots available, with varying sizes but most within the range of 8 feet by 10 feet. Submissions of proposed mural designs close Aug. 3.
Voting will take place Sept. 2-8, and winners will be announced Sept. 10. There will be prizes awarded in a variety of categories, including a first-place $500 cash prize and one-year admission into shows at the Pour House.  
Every selected artist will receive a one-year membership to Redux. 
Gospel singer Kirk Franklin comes to North Charleston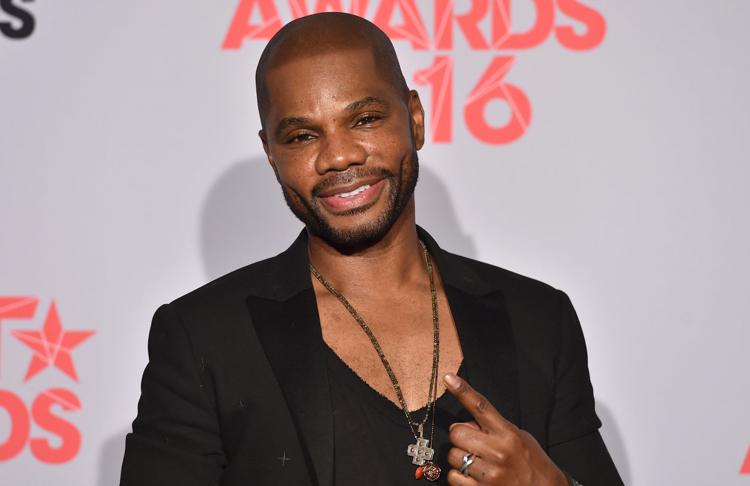 Gospel singer Kirk Franklin will perform at the North Charleston Performing Arts Center on July 23 as part of his "Long Live Love Tour."
The 12-time Grammy winner will be joined by special guest Koryn Hawthorne and official tour host Travele Judon. Doors open at 6:30 p.m. and parking is $10 cash only. 
Fort Sumter and Fort Moultrie team up to host Fifes and Drums of Yorktown
The Fifes and Drums of Yorktown will offer a special performance at 10 a.m. July 20 at Fort Moultrie.
The Revolutionary War fife and drum group, formed in 1976 in Virginia, strives to preserve the historic art form and is celebrating its 43rd anniversary of teaching youth the fundamentals and drills of 18th-century military field music.
Entrance fees of $7 per adult will apply to this event.