When Katie Ciardi moved to Charleston from the Northeast a year and a half ago she was in a long-term relationship. She and her fiancé moved in together with their three dogs. But then, problems arose and the engagement fell apart.
Ciardi, a 24-year-old who grew up in Myrtle Beach and in Princeton, N.J., had been untangling her life from her ex's, feeling sad and wondering what to do. After a few months, she downloaded Tinder, the free dating app that many young adults are using these days.
"I just wanted to try it," she said. "All my friends had it."
She had heard her share of horror stories, so she decided to be "super-selective." Unlike many users who want a lot of matches, Ciardi received only a few each week, rejecting most of them. She has only dated about one in 10 people with whom she matches on Tinder.
"My mom is very concerned I'm going to get murdered."
But she hasn't run into any serious trouble, only one or two angry fellows who didn't appreciate her lack of interest. And use of the app, though a little troublesome and weird, did result in two serious courtships.
"I'm not complaining, it's a good thing," Ciardi said.
She is one of a growing number of people relying on dating apps and sites that just a decade ago came packaged with a stigma. Early adopters were thought to be "desperate." Now, dating services such as Tinder, Bumble, PlentyOfFish, OkCupid, eHarmony and Match.com are mainstream and widely considered useful, even essential, for those active in the dating scene.
But easy access to a larger network of potential partners and expectations of instant gratification come with a price. Those looking to date are trading quality for quantity, app users say. Though more matches are just a swipe away, they are leading to more and more impersonal connections.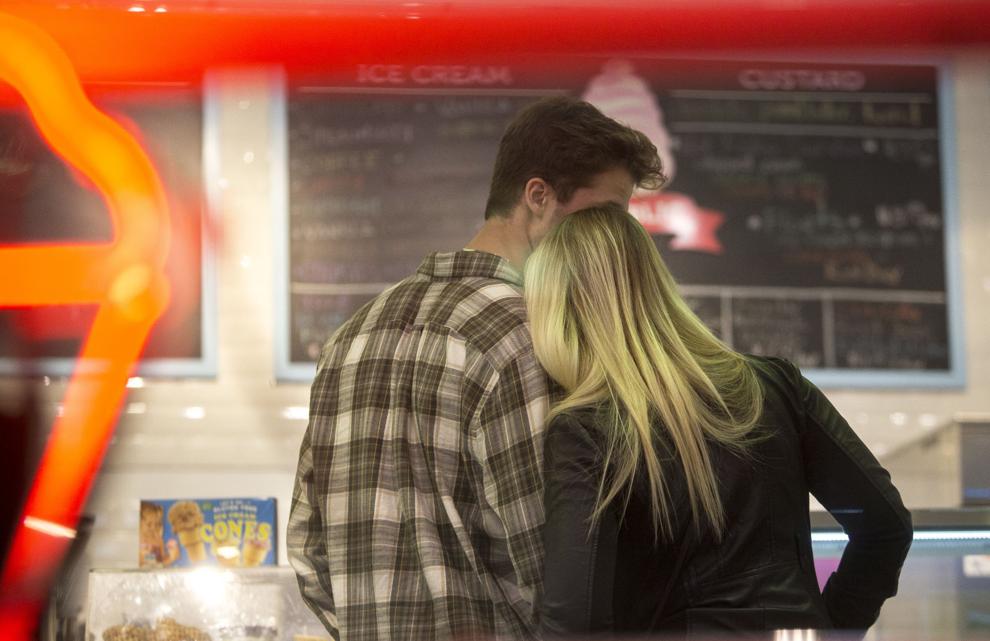 Finding your mate
A significant majority of Americans now think online dating is a good way to meet people, while the number of those who associate such services with desperation declined to 23 percent in 2015, according to the most recent survey on the topic, published in February 2016 by the Pew Research Center.
It is safe to assume that the numbers have changed since 2015, with more people using online services and more people finding matches and forming long-term relationships. The Pew survey showed that use of dating sites and mobile apps by young adults tripled between 2013 and 2015 alone. About 5 percent of Americans in a marriage or committed relationship said in 2015 they found their partner online.
Data collected by eHarmony shows that more than one in four American adults has used dating apps, more men use the online services than women (though the numbers are close: 52 percent male, 48 percent female) and a growing majority of users are looking for more than easy sex.
More than half of users lie in their online dating profile, and men have a distinct advantage when it comes to age: women's desirability peaks at 21, and at 26 they have more online pursuers than men. The scale tips the other way for men as they age. By the time they reach 48, men have twice the number of online pursuers as women.
The online dating phenomenon also has spawned a distinct vocabulary, with terms such as catfishing, breadcrumbing, ghosting, love bombing, phubbing and tindstagramming now part of the lexicon. 
What's more, the number of services is exploding. A few, such as eHarmony and Match.com, require a monthly or annual subscription payment; in exchange, these services do a lot of vetting, employ strict protocols and, consequently, tend to attract serious daters looking for love.
Other services target particular demographics. Vampire enthusiasts can use GothicMatch.com. Virgins might prefer WeWaited.com. Rural folks looking to remain rural can go to FarmersOnly.com. Athletes can use Fitness-Singles.com. Married people who want to cheat can try AshleyMadison.com. And gay men looking for quick hookups might use Grindr.com.
The surge in dating services has triggered a related genre of online sites and mobile apps meant to assist daters as they navigate the technological obstacle course. DontDateHimGirl.com is dedicated to outing married men. MyMatchChecker.com enables users to perform background checks on their mates.
The online dating marketplace is enormous, and getting bigger. In the U.S., the industry generates approximately $2 billion in revenue each year, according to NASDAQ. It expanded at an annual rate of 5 percent between 2010 and 2015.
The Post and Courier interviewed seven young people for this story, all of whom have used Tinder, perhaps the most popular free app, and who have tried other services as well.
Tinder sparks?
Ciardi said she's been highly selective on Tinder. She went on just three Tinder dates over the course of about a year, and two were duds. "No spark," she said, "not a thing."
But then she met a guy she liked. The feelings were mutual, at least for seven months — a long time based on current expectations.
"He broke up with me," Ciardi said. He complained that the relationship was kind of stale, kind of boring.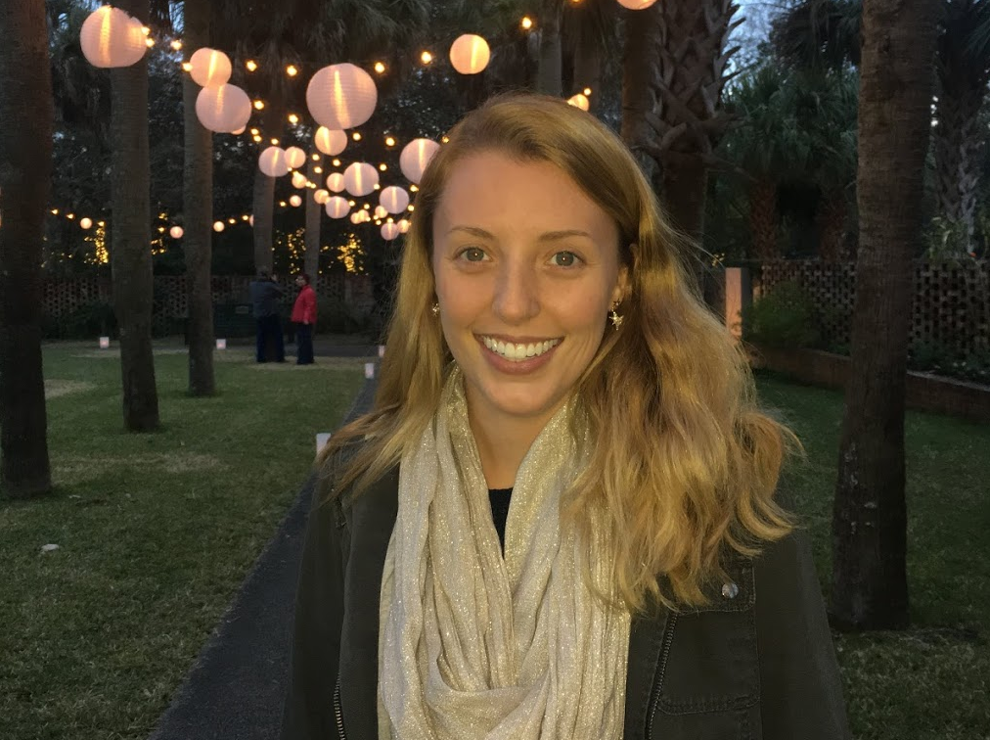 The experience was in some ways a manifestation of contemporary dating impulses and etiquette. After several weeks together, her boyfriend announced he had deleted Tinder from his phone. They had reached the "DTR" phase: define the relationship. It had become serious. Well, serious enough that they now felt they were officially "dating," and not just hanging out together. So Ciardi deleted Tinder from her phone, too.
"The status of a relationship can remain ambiguous for a long time because of Tinder," Ciardi noted. One or both parties might want to see "if something better comes along," she said.
As a result, dating apps can fuel insecurities that, in turn, inhibit commitment. A vicious cycle.
Since the second breakup, Ciardi has gone on two more Tinder dates, one unsuccessful, the other promising.
Jean Catherine Hubbard, 24, a College of Charleston graduate originally from Montgomery, Ala., said her early college dating experiences were a result of old-fashioned networking through friends. She dated a man for nearly two years but then questioned her sexual orientation and soon identified as gay.
She hopped on Tinder to see what might happen, met just one partner and ended up dating her for about eight months, she said.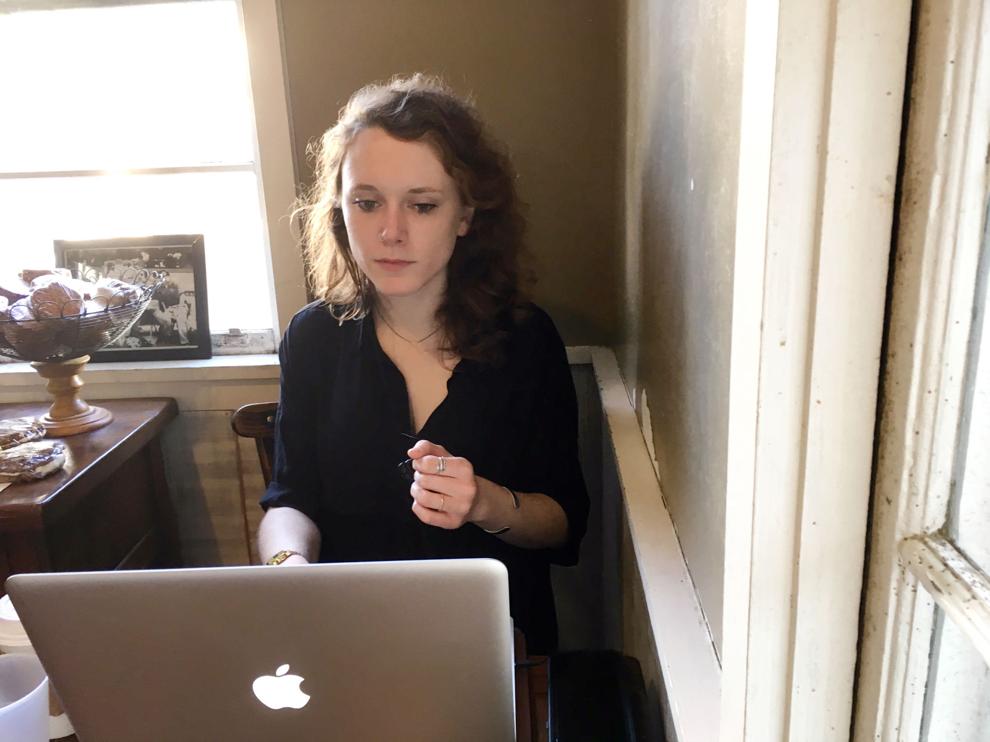 Hubbard is even more skeptical of dating apps than Ciardi.
"The whole dating app thing feels kind of gross," she said. "It feels like I'm judging them. I like connecting with people on an actual human level."
And the Charleston dating scene is small; everyone seems to know everyone else, which can make it a little incestuous, she said.
"Our generation, we just want everything instantly," Hubbard noted. "Tinder and dating apps are a result of that." And that can cause problems. "It feels like literally everybody is emotionally unavailable (for deeper relationships)."
Michael Schumacher, a 26-year-old Charleston native and College of Charleston graduate, came out as gay at 17 and found his first boyfriend at 18. He said he's had his fair share of flings and some sustained relationships, too. Now, he's single and looking for a committed partner, though he is not using any apps at the moment, he said.
"It takes away from the organic dating scene I'm seeking," Schumacher said.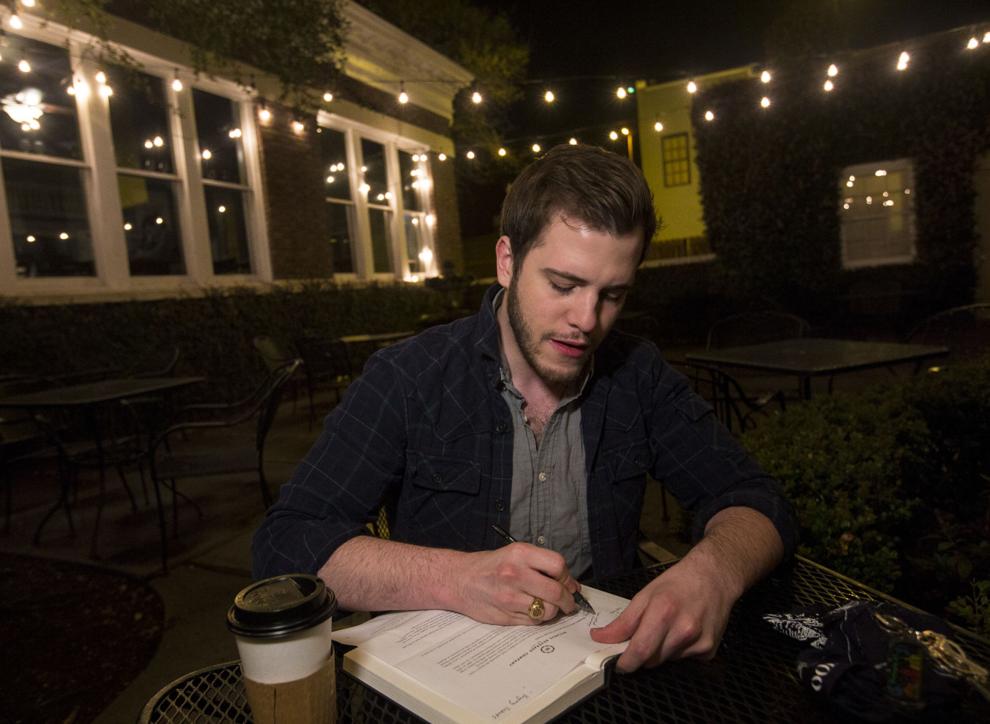 But for a while he was, and getting 20-25 matches a week, though only engaging with one or two people at a time. One long-term (more than six months) relationship ensued.
"It makes it easy, but it cheapens things for me," he said. "The things that you don't want to work for, you're not going to produce good results." Besides, he said, "delayed gratification is underrated and kind of sexy. People who aren't going to give it to you immediately, those people are my type."
The hookup culture
Von Bakanic, a sociology professor at the College of Charleston who has kept up with the research on online dating, said new technologies offer distinct advantages.
"Traditional dating where a fellow asks a woman out, goes to her house, picks her up, pays for the date, takes her home — that was very awkward. Just two of you alone; what if it doesn't click? It was also very expensive."
Today it could cost a guy upwards of $100, she noted.
"So for young men who haven't yet established themselves in the workforce, this isn't something you could do (often)."
Women, too, were stressed by this arrangement, Bakanic said. It could be an unpleasant experience with no easy way out. It could be dangerous.
In the 1980s, young people started to date less and "hang out" more, often in groups gathered in familiar spots. They would meet friends, get some food or drink, and perhaps find someone in whom they might be interested romantically. "It was low-pressure," Bakanic said.
Thus began the so-called hookup culture. Though hooking up didn't necessarily include sex, Bakanic noted. And if it did, hooking up was inherently casual and involved few if any obligations.
"It doesn't require phone calls or getting back together, unless you want to," she said.
Today, first dates (and second and third dates) are rare among young people, Bakanic said. "Dating" begins in the second phase of a relationship, when things get more serious after two people have been seeing each other for a few months.
Hookups weren't what Vicky Houston wanted most when she signed onto Tinder. Houston, 26, a member of the National Guard and a restaurant server, has been in Charleston for four years. Before moving to the Lowcountry, she lived in Columbia. She started using the dating app to meet people, she said.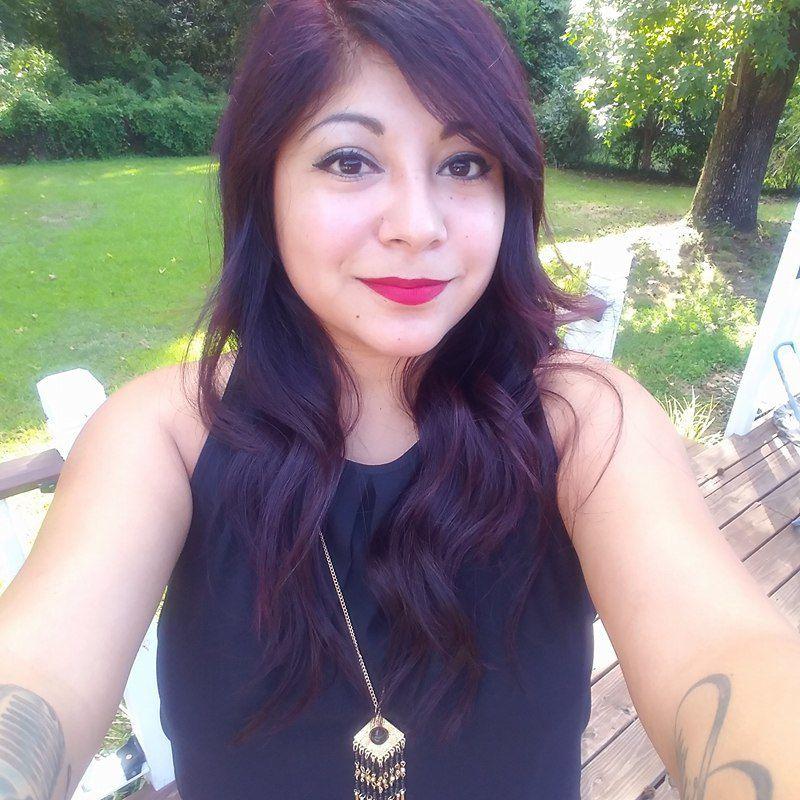 Previously married, Houston has not been looking for a life partner. Nevertheless, she hates the too-frequent encounters with men who pretend to be interested, mostly to get some action, then declare they don't want any commitment, she said. She prefers a more honest approach.
"Now more people are up-front about it," Houston said, referring to the desire for uncommitted sex. But this can result in some discomfort. "Charleston is small," she added. "Everyone's slept with just about everyone."
Why invest?
Hans Turner, a 26-year-old graphic and web designer, said many millennials have fallen into a hookup routine.
"The idea is you meet someone, start dating, get into a rhythm where you're doing everything you'd do in a real relationship while never exchanging titles," he wrote in an email. "One person asks, 'What are we?' The other person deflects. The ghost occurs and voila! Just like that, you're both back at neutral."
By "ghost," Turner is referring to the practice of "ghosting," when one party suddenly stops communicating and disappears.
"The truth is there's always going to be those people who want marriage and kids and the whole shebang, but I think a lot of people are realizing that they can get their 'emotional fix' for a bit, not work on their issues with one relationship, and simply retreat back into whatever they want," Turner wrote.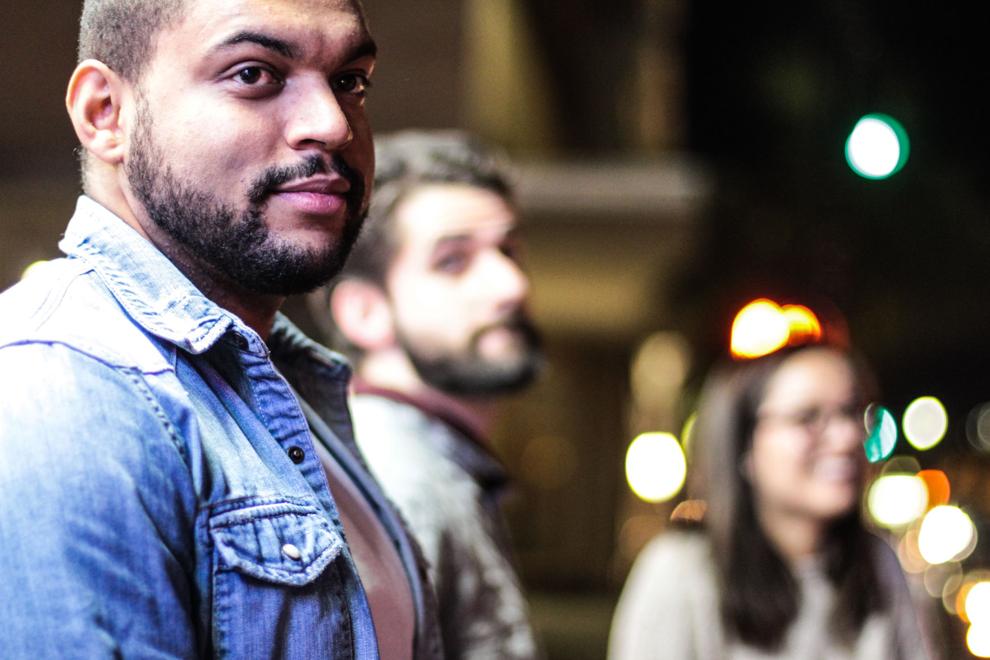 Anecdotal information about dating provided by those interviewed for this story aligns with the data. A 2012 report issued by the National Institutes of Health shows that "between 60 percent and 80 percent of North American college students have had some sort of hookup experience" — a brief, uncommitted sexual encounter.
Hookups happen in a variety of college settings, according to the NIH report. Most occur at parties, others in dormitories or fraternity houses. A few materialize in bars and clubs and cars.
The trend among teenagers is a little different: while hookups are common, fewer high school students are having sexual intercourse, according to the Centers for Disease Control and Prevention.
Overall in 2015, 41.2 percent of high school students reported having had sexual intercourse, down from 46.8 percent two years earlier, the same rate found in 2005, according to the CDC's National Youth Risk Behavior Survey.
Bakanic noted that Americans are waiting longer to get married for the first time. As of 2017, the median age for men was nearly 30 years, for women 27, the highest for both since records have been kept. A generation ago, in 1992, the median ages were 27 and 24 respectively, according to Census Bureau data.
This means daters in 2018 have more time to play the field. Whether marriage postponement is a contributing factor to the casual dating culture or casual dating tends to postpone marriage is unclear, but they are surely linked, Bakanic said.
"So if marriage is way down the road, then why invest all this money and seriousness before you're ready?" she asked. "It's expense to marry. As soon as you get married you start acquiring things — durable goods, a place to rent or own — you start getting debt. And if you do that too young, then you're going to be perpetually in debt. It also takes longer to go through the educational process, and we acquire lots of debt while doing it. ... It's taking longer to get to the point where you can afford to make that kind of commitment."
A dating buffet
Dick Cooler, 26, a Moncks Corner native who works in the Charleston hospitality industry, said women have become more willing to participate in the hookup culture, though this can lead to an unsatisfying cycle of dates when one partner isn't interested in physical intimacy and the other moves on to the next person.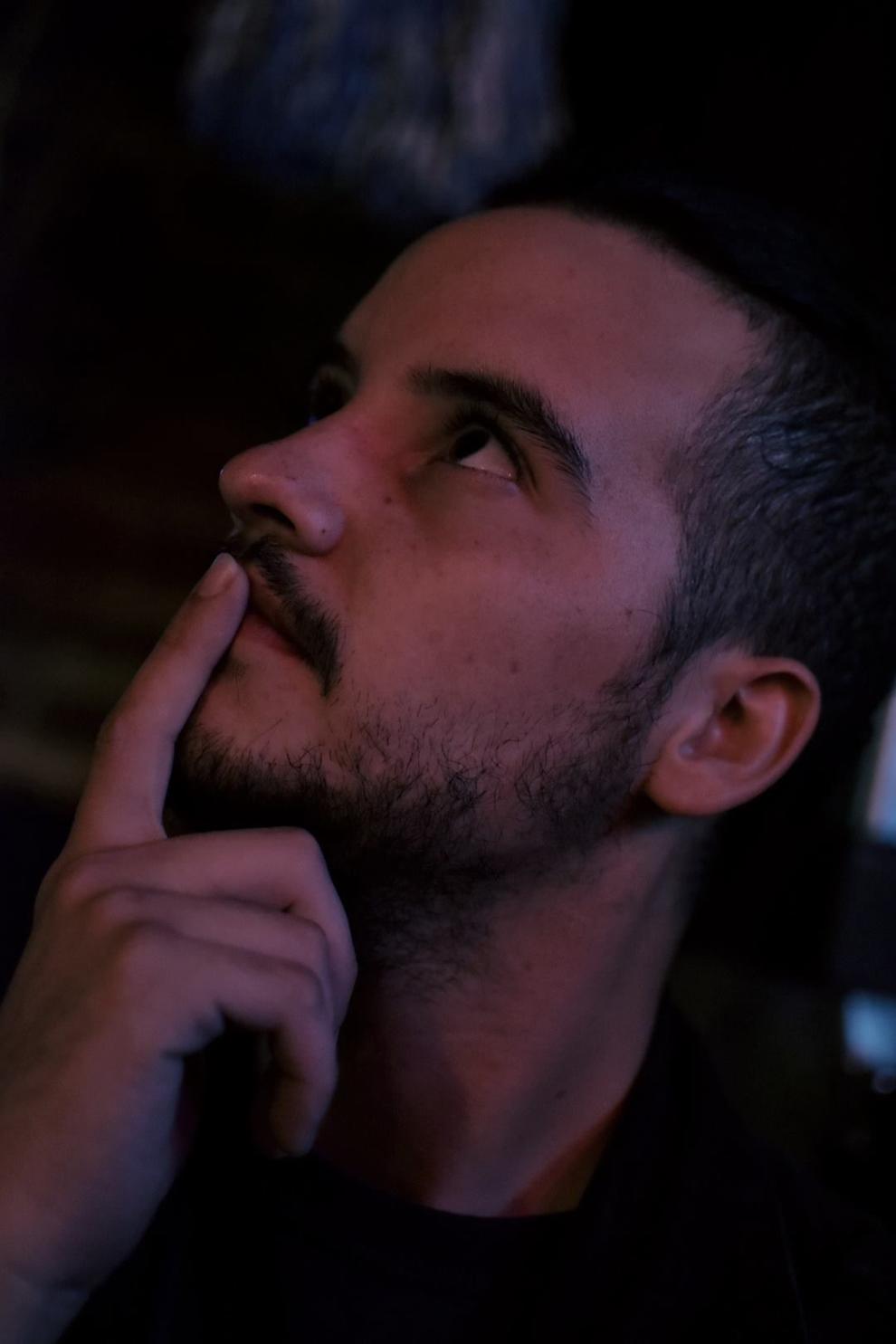 "No one is actually willing to work toward anything together," Cooler said. "They are way too quick to give up."
Tim Mumford, a 30-year-old IT professional, has been single for two years, ever since he broke up with his first and only serious girlfriend of six years. He has been using five dating services, but especially likes Match.com, which requires a subscription and attracts more established seekers of love.
"Tinder is more for younger people looking to get laid," he said. Bumble is good because women are the ones to make the first move, Mumford added, though it hasn't helped him much. He thinks of himself as an introverted and nerdy guy, a northerner a little out of place in the South, someone who likes classical music and wine and hockey. So dating has been, well, complicated.
"Students don't know what they want," he said. "Professionals for the most part don't have the time, they're struggling to make ends meet."
He has other complaints: Attractive women sometimes date average-looking guys just for the free meals. (Yes, that's a thing, other sources confirmed.) And a lot of women hide who they are.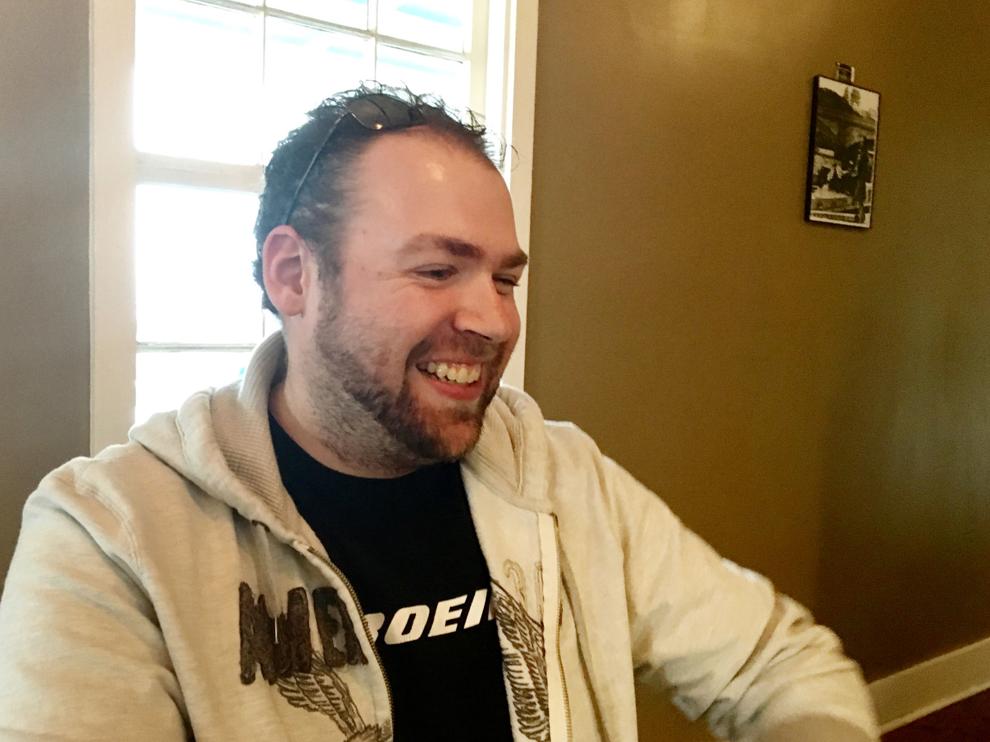 "Once a girl said 'I love you,' whispered after a crazy laugh on the second date," he said. "Then she just wanted to watch horror movies. She loved to watch people get ripped apart. That was a red flag."
Mumford said online dating services remove the possibility of serendipity. They require the user to pass judgment based on looks and very little else.
"It's a dating buffet," he said. "It s----. You have no idea how many good people you are passing up."
What's more, dating apps have become a way to pass the time, he said. They give users something to do when they're bored, like looking at Instagram or Twitter. And they eliminate opportunities for men to practice their one-liners.
Recently, Mumford noticed an attractive woman in the grocery store and Googled "ways to approach a woman in a grocery store," but then chickened out.
"If nothing else, he said, "it's been an adventure."