Come late August, I will be looking for short-season annuals to fill in bare spots in my garden. The plants I call "short-season" annuals are those whose growing season is limited to spring, fall or both moderate-temperature seasons in South Carolina. These annuals survive neither the freezing temperatures of winter nor the relentless heat of summer. They, like me, have a narrow temperature range in which they are comfortable and perform at their peak.
At the right time of year, short-season annuals bloom beautifully and add variety to beds, borders and boxes. I will highlight a few of my favorites.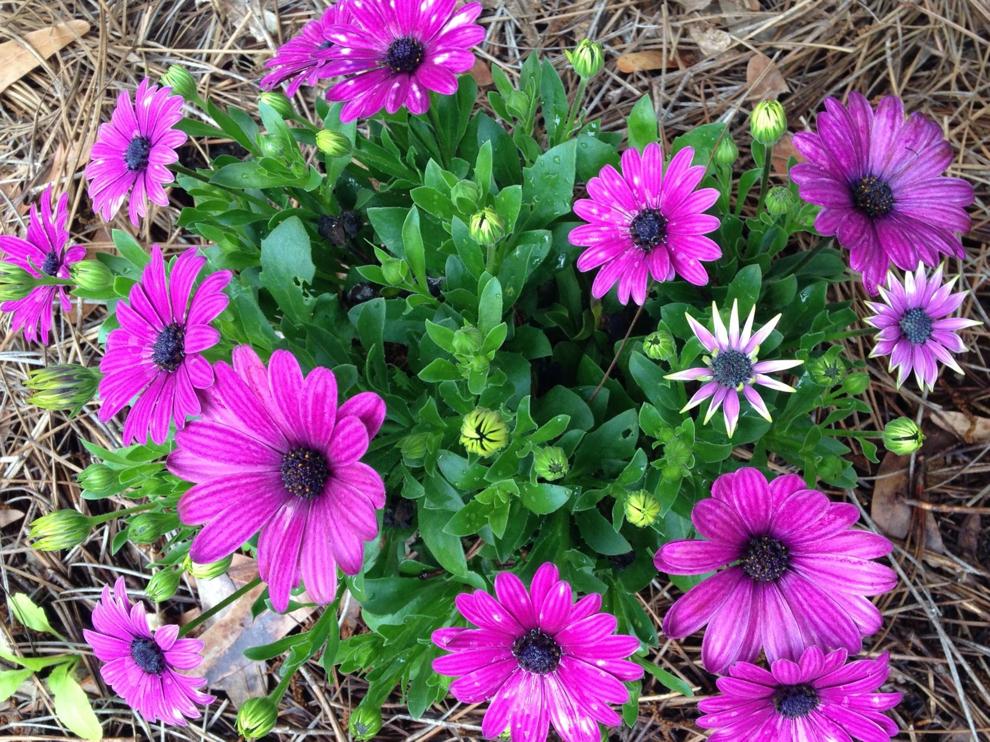 African daisies (Osteospermum hybrids) are a welcome sight in early spring with cheerful flowers in white, yellow, magenta and apricot. Even better, they are one of the few daisy-shaped flowers that deer don't like. Technically, Osteospermum are perennials, but they may not survive the rains in summer or cold (25 degrees) in winter.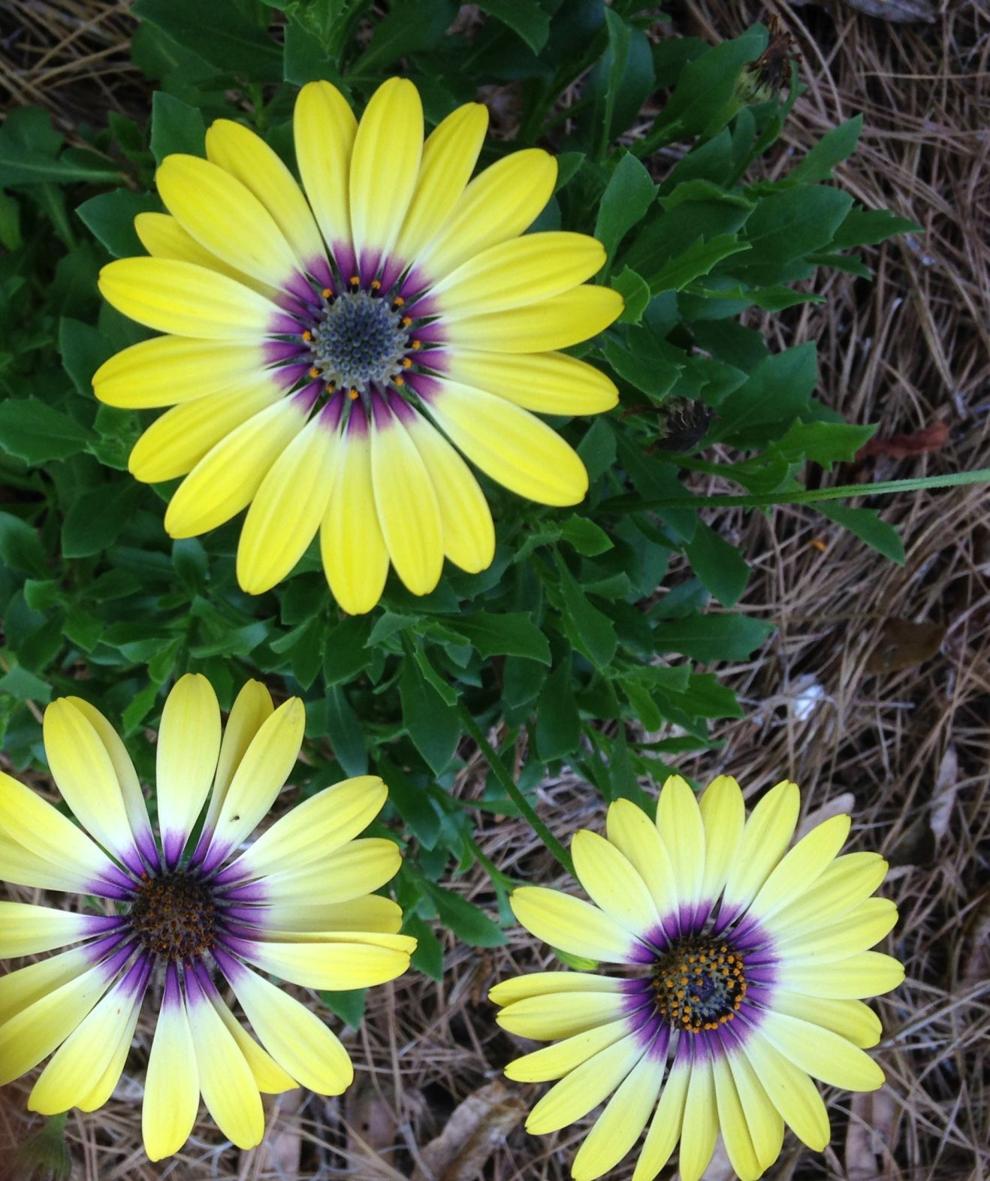 Calendula, a member of the aster family, is better grown in fall than in spring, since it declines in warm weather. The flat, broad flowers come in solid colors or new multi-colored forms in shades of yellow, orange and peach. The petals (minus any green parts of the flowers) are edible.
Calibrachoa is the newly accepted common name for Million Bells, which was the first cultivar (cultivated variety) of this annual introduced in 1992. Calibrachoa looks like a miniature petunia because the two ornamentals are closely related. Every year, new colors of calibrachoa are introduced to the market.
Calibrachoa grow better in pots than in the ground. To bloom, they need part-to-full sun and at least 12 hours of daylight. Charleston gets this much sun from March to October, so although calibrachoa can be overwintered if protected from frost, they will not bloom during winter. That is why I recommend them for spring rather than fall.
Calibrachoa prefer even moisture or the elusive "moist, well-drained" potting soil. Too little water or too little sun makes them (and their petunia cousins) susceptible to aphids. These pests can be managed with a spray of insecticidal soap directed at the undersides of the stems.
I've rediscovered why our grandmothers loved geraniums. The large, ball-shaped clusters of flowers make an instant focal point in any setting. If the traditional scarlet flowers don't fit into a color scheme, modern geraniums come in shades of pink, magenta and coral.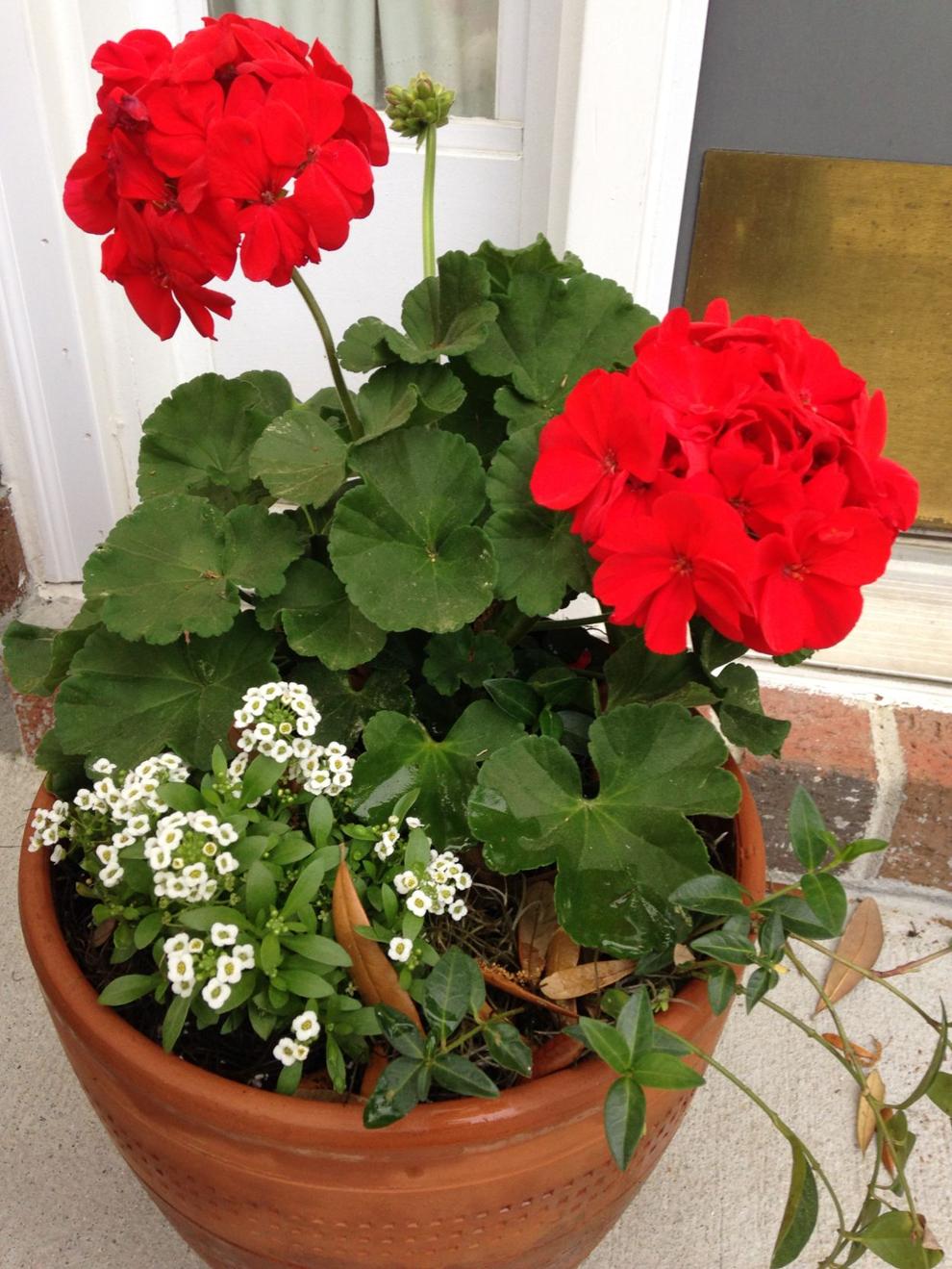 Geraniums, unlike other short-season annuals, will survive summer, although they will not bloom at night temperatures in the mid-70s or warmer. Geraniums protected from frost will survive the winter. Unlike ones in the North, they should be left in pots over winter, not uprooted.
Lobelia, although short-lived, is the recommended annual for gardeners who want true blue flowers. Lobelia is a much better choice than lithodora, an annual that is not adapted to the Lowcountry.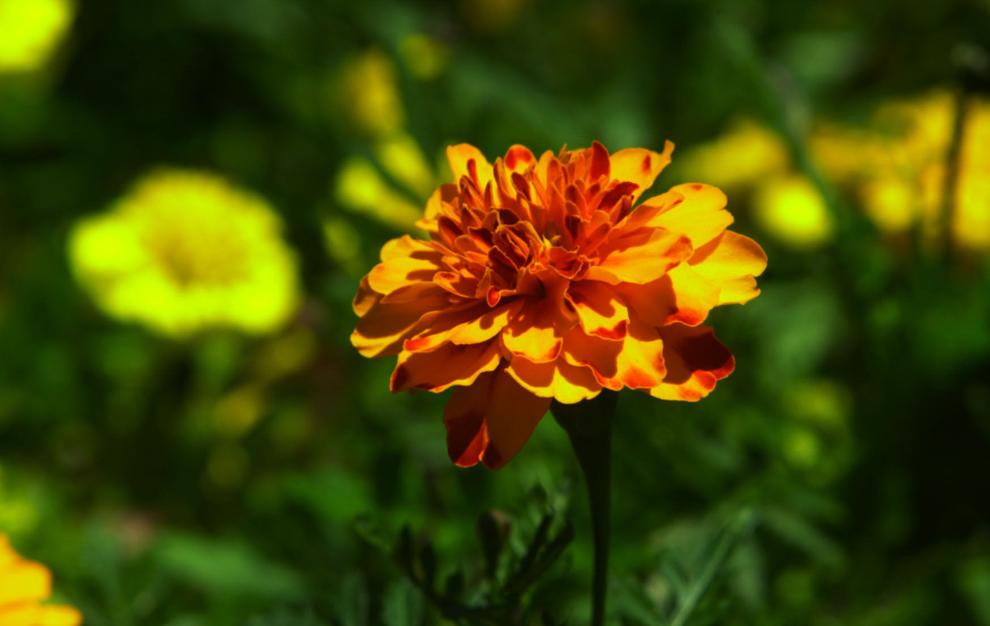 Yellow, orange or rust marigolds are my "go-to" annual for fall because they coordinate so well with other fall flowers, especially chrysanthemums of any color. Marigolds planted in late August or September will bloom until frost.
A side benefit of marigolds is their antagonism toward nematodes. The roots are completely resistant, or immune, to infection by nematodes. The leaves have natural products that kill nematodes when added to soil. Since root-knot nematode, the main nematode pest of ornamentals and vegetables, is active in warm soil, planting marigolds for fall is the best time to make use of their pesticidal properties.
Not much needs to be written about petunias, other than to remind gardeners that the spreading types are more heat-tolerant than the old-fashioned clumping types. For late August planting, choose a spreading type. For late September planting, choose a clumping type, but note that petunia is relatively frost sensitive, and may be lost in an early fall cold snap.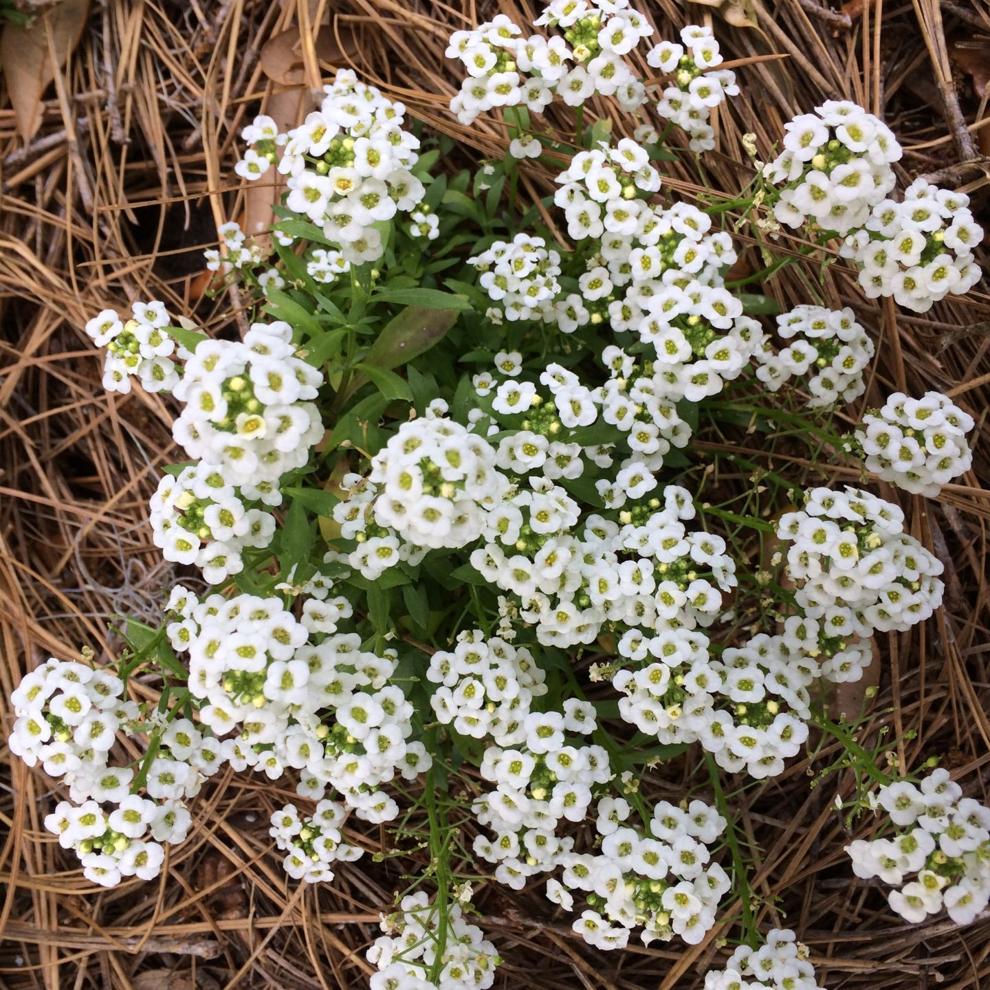 Sweet alyssum is a must for Lowcountry gardens. This clumping annual blooms vigorously in white, purple or rose. It stays short enough to shine at the front of a bed without blocking the taller annuals planted behind it.
The tiny flowers nourish beneficial insects, especially tiny wasps that attack pest insects. When problem pests aren't around, alyssum flowers provide nectar for the wasps in flowers small enough to accommodate their tiny mouthparts.