If there is one inarguable truth about the late, great Johnny Cash it is that he is a wholly and gloriously construct of the U.S. of A. From his hardscrabble childhood working the cotton fields to his repeated wrangling of the American dream, the Man in Black would look just as fetching and fitting in vibrant shades of red, white and blue.
It's no great stretch to get why Village Repertory Company regularly remounts their musical tribute to him around the Fourth of July, doing so this year in the form of a weekend-long holiday pregame. Under the direction of Keely Enright, "Red, White and Cash" takes the star-spangled stage of Woolfe Street Playhouse to celebrate the legendary artist in song and story in jubilant, flag-friendly patchwork that stitches together Cash's greatest hits with his life narrative.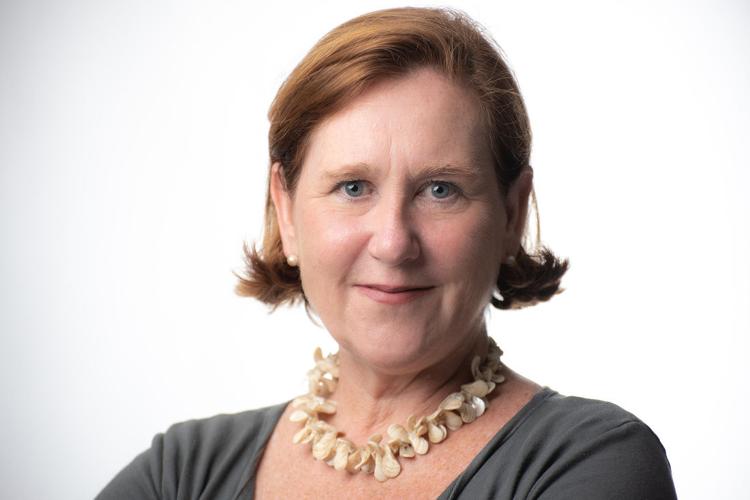 Four main vocalists — Lara Allred, Dusty Bryant, Michael Easler and Kathy Summer — sing and strum more than two dozen of Cash's most recognizable and resonant works, spotlighting both the charmed times and checkered past of the musical icon. The ensemble is powered by a countrified four-piece band featuring Anne Warf on piano, Kyle Lacy on bass, Bart Saylor on banjo and harmonica, and Brian McCreight on drums and percussion, as well as by Jay Urban on vocals.
With charged, rousing renditions of tunes from "Country Boy" to "I've Been Everywhere," the performers come together, pair off and occasionally go it solo to interpret a homespun hit parade spanning the decades of Cash's prolific oeuvre.
At times, there was a bit of thematic slack in the stringing together of his personal trajectory, like the clumping of twangy fun in "Flushed" and "Egg Suckin' Dog," but the structural conceit mainly holds. Mournful songs like "I Still Miss Someone" gain greater poignancy when framed by Cash's tragedies, while joyous numbers are buoyed by the insight into his triumphs over addiction, his cherished years with wife June Carter Cash and his religious redemption.
Still, the thrust of the show resides with the performances. The foursome tackles many songs with verve and vocal mastery, though during some of the more full-tilt numbers, less than sufficient amplification required them to battle with the band for sonic primacy (most notable in the all-important "Ring of Fire," which did not quite spark). In this regard, Kathy Summer prevails, and does so with striking presence. She flirtatiously takes command in "While I've Got It On My Mind," and her big, earthy voice adds suitable soul to "The Far Side Banks of Jordan."
Akin to the American ethos in its ideal state, most everyone on stage gets a voice. Allred's bright and prettily powerful timbre lends gulp-worthy tenderness to "I Still Miss Someone" and ebullient gusto in "Jackson." Easler is at his gritty, aching finest in the ruminative "Sunday Morning Coming Down," while Bryant gives rich, new meaning to going low with "Folsom Prison Blues."
All this takes place on a raised stage bearing an outsize American flag, a bit of Old Glory bunting and some stars, decking out the band with Western flair. The company sports numerous variations on our national palette, with a bit of black thrown in along the way, donning everything from Grand Ole Opry finery to jeans and boots.
It's not entirely a spectator sport. Along with its clap-along, tap-happy temptations, the show enlists audiences to chime in more than once — for "This Land Is Your Land," a nod to the holiday coming down the line and for a reprise of "Ring of Fire." I politely obliged and was struck by the pleasure derived from crooning patriotic. Perhaps in our complex times, we could all use a little more Cash.