Everything old is new again, they say, and this week's photos are no exception. From fossils to family Bibles, we got a lot of good old photos this week, but these three stood out.
I suggested a fossil photo, and Jo Frkovich of Charleston delivered. Our winning photo is of a dinosaur visible in the huge quarry of remains at Dinosaur National Monument, Utah. You can't get much older than a dinosaur.
Special recognition goes to Sherrill Biggers of Charleston and his photo of Chalmers Street, one of the few cobblestone streets remaining in Charleston. 
Mount Pleasant resident Joanne Grant's photo of Bayon Temple at Angkor in Cambodia deserves a colossal recognition.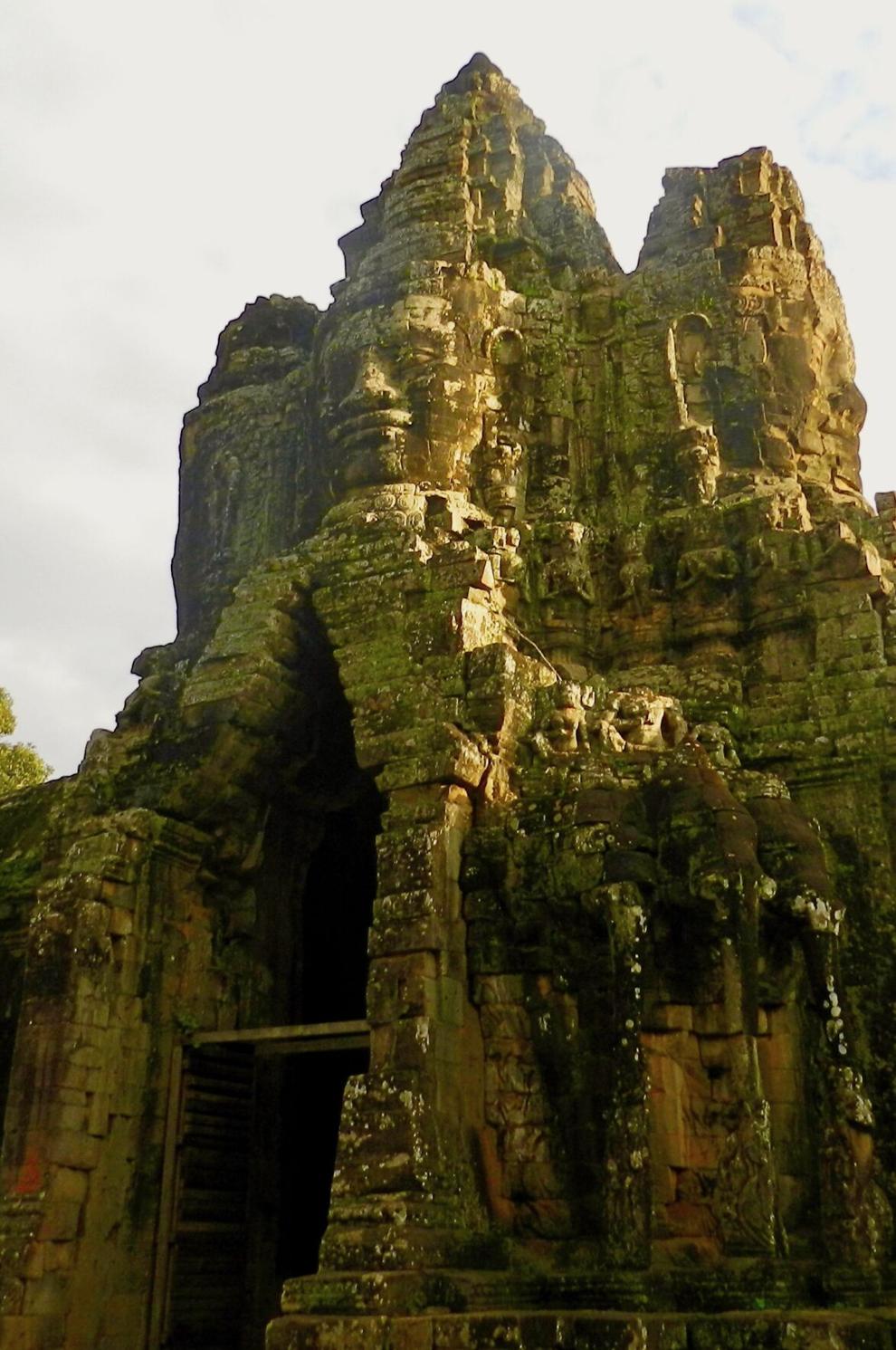 Next week's topic came from Sue Turner of Charleston: Out of place. You could have a lot of fun with this one — a dog among cats, a flower growing in a sidewalk crack or even an astronaut on the ocean floor. Send us your best and feel free to send in other topic ideas too.
The rules: Send your best photo to yourphotos@postandcourier.com by noon Thursday. Include your name, town and where the photo was taken. If you want your photo to be eligible to run in the newspaper, it must be at least 1,500 pixels, not have a commercial watermark and not have been published in another publication.
On Fridays, we first announce the editors' pick of the week at postandcourier.com/yourphotos and declare a topic for the next week. On Saturdays, we publish an online gallery.
On Sundays, the photo pick of the week will appear in this section, Life.
All photos submitted will be considered for publication in The Post and Courier's yearly magazine, My Charleston. Some images may be selected for other editorial or noncommercial use.
We reserve the right to not publish any photo for any reason.