The message was abrupt: Come to Rialto Row tomorrow night to check out 76-year-old Bill Wilson, a sax player and singer, formerly of The Secrets band. He'll be recording some of his original tunes, joined by a few young turks of the Charleston music scene.
The next evening, there he was, donning earphones and singing soulfully into the microphone in an isolated room while the other musicians played groovy funk-infused licks, all together, in a bigger cedar wood-paneled room.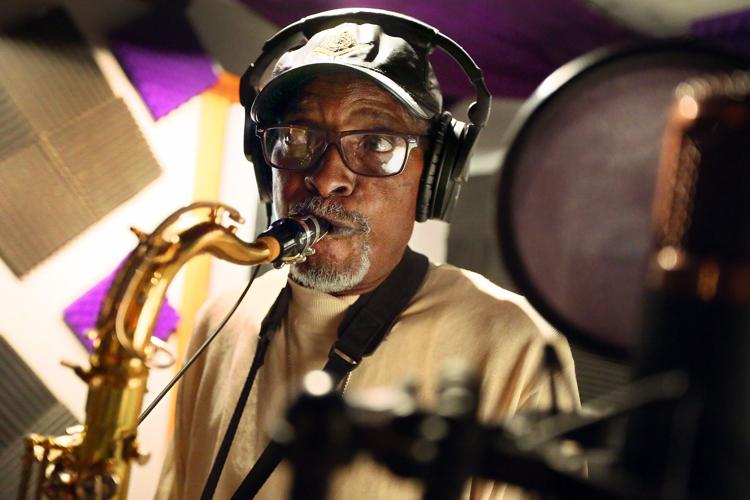 At the big 1979 Neotek console sat Ryan "Wolfgang" Zimmerman, adjusting a slider on the board and calling for a new take.
"Wolfgang sports a heady mix of energy, decisiveness and attitude — great attributes, especially in combination, when coaxing talented people to give up the goods," said Brian Compton, the producer on the Wilson album who had set things up. "His energy gets musicians excited, the decisiveness gives them confidence in what they are playing, and the attitude encourages them to apply some bite or grain or polish or vibe ... or whatever the song may call for."
The band comprised some of the area's stellar young players: drummer JT Rollerson, bassist Tony Cobin, guitarists Thomas Kenney and Paul Quattlebaum, keyboard players Ross Bogan and Jonathan Lovett, and vocalists Jenny Lee Ford, Aisha Kenyetta and Kanika Moore.
"Since we wanted to track the Bill Wilson album live, I knew (Wolfgang's) particular skill set would be a big part of creating and capturing a very special moment in time," Compton said.
That skill set is serving Zimmerman well. He is the go-to guy for many local musicians and, increasingly, bands from outside the Charleston area. (He calls Columbia "a second home.") He is an accomplished drummer who also can play other instruments and who has been part of his own musical projects, including the band Brave Baby.
He worked out of a storage unit for more than eight years, recording his friends and colleagues and helping to develop a local music scene that, today, is abuzz with energy and promise. Many would say that Zimmerman is its beating heart.
"I think that Wolfie has had a major impact on the scene in Charleston because he's been in it for so long and helped bring others into it," said Justin Osborne of the band SUSTO, now on tour in Europe. "He and I were recording together really before either of us lived in Charleston, then once we were both living in town and still working together, I started to meet other people through him because he was working with everyone making affordable awesome records in the old storage unit. He really brought a lot of people together, and I feel like he still does."
And now that Zimmerman is ensconced in his new studio, Rialto Row, the space is quickly becoming a major hub where musicians go to record and hang out.
"I think the new studio ... means that the clients Wolfie has had will be able to make higher-quality recordings with someone who they are already comfortable and familiar with," Osborne said. "I also think it makes it more likely that bands outside of Charleston will make records here, make friends here and help spread the word about our hot little scene all over the wide world. Having a legit space to make records downtown brings the whole trip to another level in my opinion, and there's not a better person to be behind the board for it than Wolf."
Getting things in order
Rialto Row is literally a row of small structures on Montford Avenue — a tiny "house," painted with murals by Douglas Panzone, which serves as a reception area, hangout and crash pad; the recording studio; a shed converted into a print shop called Charlietown Prints run by Todd Anderson; another shed that soon will be transformed into a computer lab and creative space; and a covered storage area that will become a performance stage.
The property was secured with help from James Hynes, who books the studio and runs interference for Zimmerman. They signed a long-term lease with a sympathetic landlord for this odd lot that was a record store in the 1970s and a tombstone shop after that.
"There are a lot of musicians on tour, on the move," Hynes said. "It's nice to be able to give them a place to sleep, chill out." It creates an environment conducive to creativity, he said.
Though it's only been a few months in the new space, Rialto Row is in a growth phase. Recently Hynes and Zimmerman invited Khari Lucas of the band Contour to apprentice as a recording engineer.
"I'm learning the ins and outs of the board, how Wolfie does things organizationally," he said. "I'm here all the time."
As Lucas learns the board and masters the mastering, Zimmerman will be freer to "produce" — meaning he can offer his creative insights to clients, contribute some playing, develop a big picture view, help shape a record and more.
Mixing it up
Zimmerman started playing drums at age 8 and started recording music at age 11. Born in 1988, He grew up in Charlotte and in Fort Mill. He mowed lawns to earn money to buy a drum kit and he used his church's recording studio to lay down his first tracks.
At Fort Mill High School he joined the drum line and marching band, which won two championships. Eventually, his engineering skills resulted in some paid work. First he was hired at $10 an hour, then $15. He spent his graduation gift money on recording equipment and spent hours crafting music.
"I slid all the way to 29 with that working out," he said.
It's been a slow, diverse buildup.
When he landed in Charleston in the summer of 2009, Zimmerman formed Brave Baby and found a safe haven among the storage units of Line Street, where he did his recording. Word got around. He became known as a proficient and creative engineer; he became known as a hard worker who put in long hours and wasn't much susceptible to fatigue. He also became known as a fine drummer willing to add his unique flare to various musical enterprises.
That work ethic persists.
"It's really remarkable to see how hard Wolfie can go," Hynes said. "You'd think 15-18 hours in a room can be kind of tough." Nah.
Over the years, Zimmerman has produced and engineered all kinds of music, from goth industrial to reggae. "I try to mix it up," he said. It keeps things fresh.
Sometimes, conversation moves in a political or an esoteric direction. Zimmerman can get philosophical, Hynes said, asking, for example, what do you think your soul looks like?
Hynes, the down-to-earth one, will respond: I don't know, you want a Budweiser?
"I tend to stay in the shallow end of the pool," Hynes said.
Zimmerman has proved to be an ideal collaborator for Bill Wilson's debut album project, Compton said.
"Wolfgang has a strong track record in indie, Americana and rock, but is always curious," he said. "He's also a very spiritual human, so I had a feeling he'd be into the spirit of Bill and his soul-jazz ways. He was, and the musicians and Bill responded in a big way."
Widening the scene
The Charleston music scene has gained some critical mass in recent years. Not only has the population of talented musicians expanded, the infrastructure has started to improve, too. The performance venues are multiplying, merchandise is locally made (by the likes of Todd Anderson), recording studios are popping up here and there — Matt Zutell's Coast Records, Mark Bryan's home studio and Charleston Sound, a Mount Pleasant studio run by Jeff Hodges and Michael Dalbello. Managers are starting to gain a toehold in town.
Some have argued that Charleston still lacks a few necessities: promoters, a 400-seat venue, jazz club, vibrant experimental music scene. But at least the city now can build upon a firm foundation.
As a result the music is flourishing and Zimmerman is keeping busy. Lately, he's been working with SUSTO, Hermit's Victory, Tyler Burgess and Hunter Park of the band She Returns From War, whose album, tentatively named "Psychic Voyage of the Mirrored Moon Dance Hall," should be released by summer.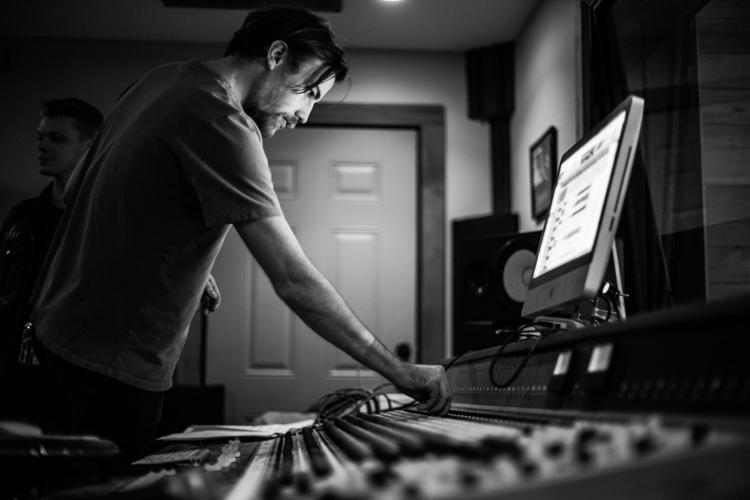 "Working with Wolf is definitely inspirational in its own way because he is just such a phenomenal human being," Park said. "I've had a lot of self-doubt issues forming this record, and it's unbelievable how supportive he is, and how supportive James is."
The new studio "ups the ante," Park said.
"It's definitely changed the way that I write because I feel like everything is more accessible now," she said.
Park does most of the songwriting, but Zimmerman chimes in, offering suggestions about structure or style, she said.
"I have never worked with a producer who really dives into the song structure and gets to know the ins and outs of the song as a whole (like Zimmerman)," Park said. "That means a lot to me, because it means he's studying the album as a body of work."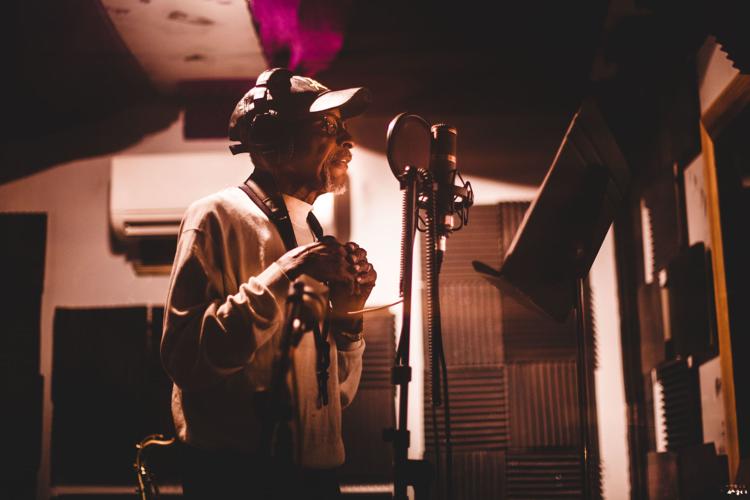 Zimmerman said he hopes to issue a Rialto Row sampler album before long and to strive to bring more music to town.
"I want to widen the Charleston scene," adding more hip-hop, country and jazz, he said. And as bands with South Carolina ties achieve success (Atlas Road Crew, SUSTO, Need to Breathe, Shovels & Rope, Band of Horses), it's likely that others will make their way into the Lowcountry music scene, Zimmerman and Hynes said.
Meantime, the goal is to keep Rialto Row booked and to launch a label.
"I like hanging with people, I have really good friends here," Zimmerman said. "That's what keeps me going."