One day, while outside playing with her granddaughter, Sandra Jacobs was suddenly overwhelmed with back-breaking fatigue.
It was so bad she had to lie out in the grass just to keep herself together. For Jacobs, this would prove to be the first sign of a life-changing condition.
But it would take five years of visits to doctors and more symptoms before she would be diagnosed with a surprisingly common and disabling illness.
"And now that little girl is 6 and now she's asking, 'Nana, when will you feel better?'" Jacobs, 73, said.
The Institute of Medicine reported in 2015 that 90 percent of people with myalgic encephalomyelitis or chronic fatigue syndrome (ME/CFS) live undiagnosed. It is estimated that between 800,000 and 2 million people in America suffer from the condition.
A lack of long-term research makes it difficult for experts to be more certain about the condition and its effects. 
In South Carolina, Dr. Joseph John is a specialist with Lowcountry Infectious Diseases and Infusion Center. He is also one of the few local physicians knowledgeable about the condition. He estimates 30,000 to 40,000 people in South Carolina may have it.
A complex burden 
What makes the condition so tricky is how complex it is. For a lot of people, the most common symptoms are mistaken for other things.
One of the more noticeable symptoms is the consistent and unusual exhaustion. It's severe, and hardly any amount of sleep relieves it. So a lot of people with the condition find themselves confined to bed.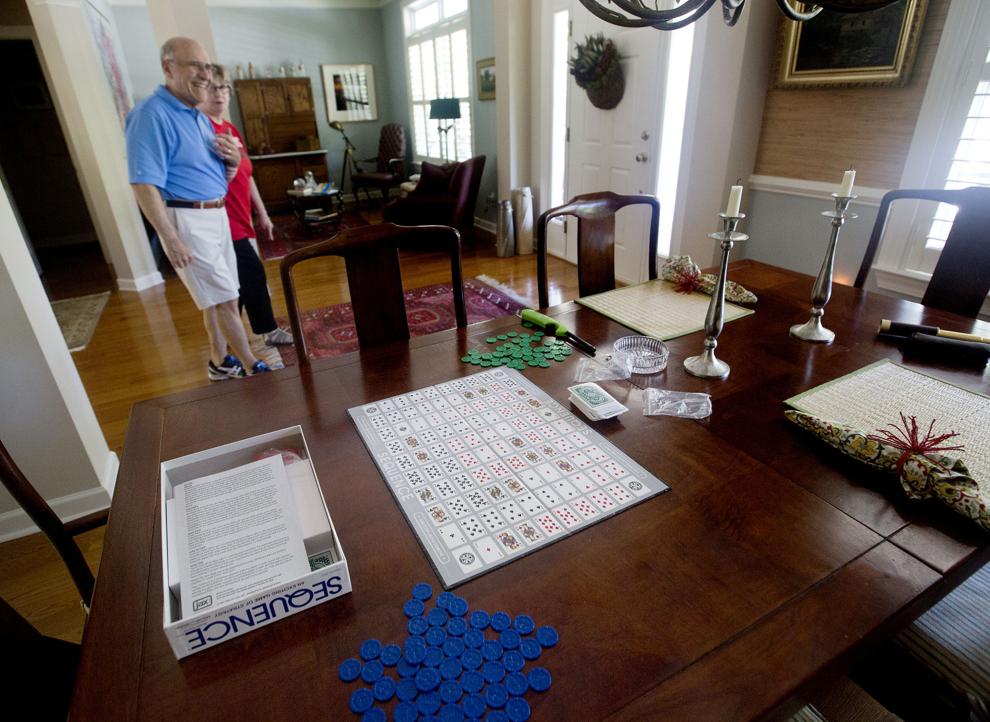 The exhaustion also can follow mild mental or physical activities. So a patient might travel somewhere but not feel the crippling fatigue of the journey until they made it home. This is known as post-exertional malaise.
Other common symptoms include issues with memory and thinking, as well as muscle and joint pains. 
Outside of recognizing its symptoms, no medical test can pinpoint the presence of the illness. This makes diagnosing people with the condition difficult for physicians unfamiliar with it.
"This is a very complex disease," John said. "You have to take time to listen and understand the patient's plight."
For 20 to 25 years, John has spoken about the illness. In that time, he has seen many South Carolina patients with the condition. In recent years, more national health organizations, such as the Institute of Medicine and the Center for Disease Control and Prevention, have taken more authoritative stances on the illness.
Before that, John explained, the illness was overlooked and there often was a stigma attached to some undiagnosed patients.
"They thought these patients did not have a real disease," he said.
Patients would be sent away with sleep recommendations. In the 1980s, it was ridiculed as the "yuppie flu." Some viewed it as a situation where young professionals were simply experiencing burnout.
Historically, a lot of doctors viewed these patients as a burden, John said, because their undiagnosed symptoms still needed a lot of care and attention. Today, with more national awareness, John said he believes more physicians are coming around to understanding it.
"We now know that these groups of patients are suffering greatly," he said.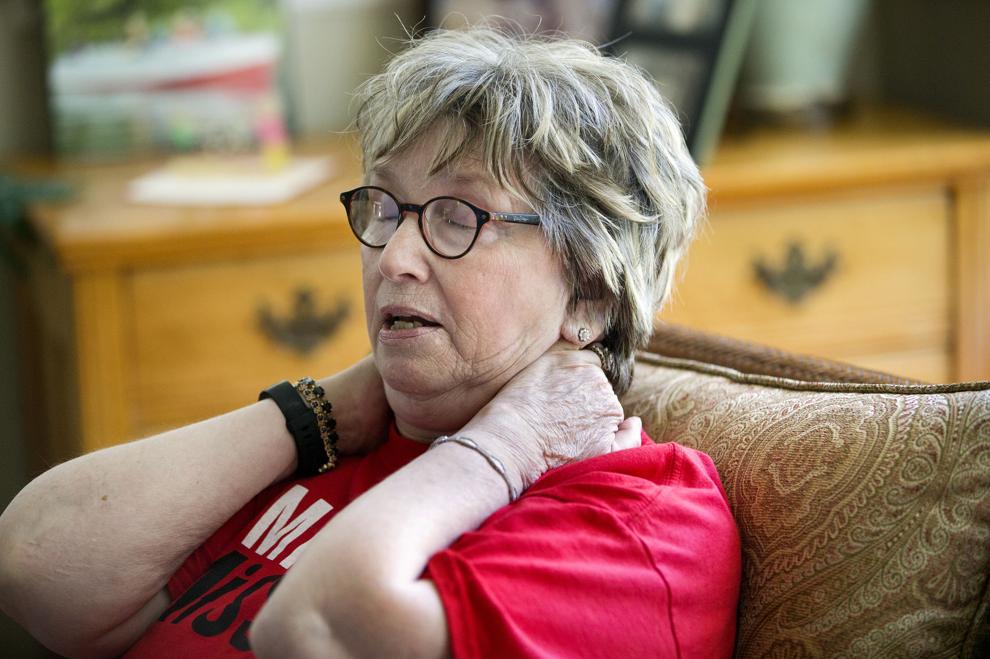 Road to diagnosis
Sandra and her husband, Dr. Robert Jacobs, have been married for 10 years. For nine of those years, she has been battling with ME/CFS.
"He's the one that takes care of me," she said.
When she first began showing symptoms, the couple said doctor visits were exhausting. Sandra saw different specialists for her symptoms, which included fatigue, brain issues and infections.
They would go to a physician for help and get told the same story. Since all of Sandra's vital organs tested well and there is no biomarker for the illness, they would say she was fine.
As a retired physician, Robert Jacobs said it was a horrible feeling because he knew something was wrong with his wife. Not only was she having issues with severe fatigue, but the former library media specialist also had difficulty reading.
"I love to read, and it's so difficult to read now," she said.
Sandra began showing symptoms in 2010. It wasn't until 2015 that the couple got some answers. After consulting with physicians in New York, they eventually met infectious disease specialist Dr. Susan Levine.
Levine said she may be one of only five physicians that actively treats patients with the illness. And she has networked with dozens of physicians like John to properly diagnose patients.
It didn't surprise her to see a South Carolina couple making a trip to New York for help. She said physicians often see the OK test results and don't want to do the extensive work in diagnosis and treatment.
There is no way to identify the illness in testing: A physician must track of a patient's symptoms over time. Properly diagnosing patients takes a detailed medical history, she said.
Since the condition isn't taught a lot in medical programs, most doctors may not know to take that time. "That's sort of the sad, bad part about it," she said. "A lot of doctors don't want to deal with it."
In its report, the Institute of Medicine provides diagnosis steps. After intense fatigue is noted, physicians should look for a highly noticeable decrease in the patient's functions.
If this continues for six months, then doctors should note any post-exertional malaise and unrefreshing sleep. Once that is noted, they should then look for any cognitive impairments. They also should look for situations where the patient experiences symptoms standing up that are relieved when they lay down. This is called orthostatic intolerance.
If all of that is noted, then a patient can be diagnosed with ME/CFS.
"The doctor would see that these people are genuine," Levine said.
Currently, there is no cure or highly effective treatments for the condition. The best that can be done for patients like Jacobs is to help them manage their symptoms, if possible.
These days, Jacobs spends most of her time lying in bed. She has widespread joint pain and can't play with her granddaughter like she once did. She has immune flare-ups that Levine compares to the opposite of HIV.
A good comparison would be what older people see with shingles after getting the chicken pox in their youth. Jacobs said it would be nice if there were a support group, but she feels most people would be too exhausted to take part.
Still, she hopes more can be done, especially for younger patients. She said she has known kids as young as 6 with the illness.
"It's just devastating," she said. "And I feel so badly for young people, I feel badly for all the patients."
Her husband, Robert, hopes to increase awareness of the condition because it could lead to more research. That way, patients like his wife might have better treatment options in the future. One small victory, he said, is that the state will recognize May 12 officially as ME day.
"What I'm hoping to accomplish is to have my physician colleagues become aware of an illness that's so common and so devastating," he said.