It was shortly after the November 2008 presidential election when Barack Obama's press secretary, Robert Gibbs, pulled photographer Callie Shell aside.
"Can we talk?" he said.
"Of course," Shell replied, a little ill-prepared for what was to come.
Shell had accrued a lot of political experience by then. She had worked in the Clinton administration as Vice President's Al Gore's official photographer, and she had covered a couple of big campaigns, including Howard Dean's and Obama's. She was feeding her images of intimate moments and unexpected beauty to Time magazine, which had run them prominently, sometimes on the cover.
She was winding down her intensive coverage of Obama's whirlwind first campaign for president during which she captured striking, unexpected scenes of Barack and Michelle and their children, imbued with empathy. She was striving to show how the members of an American family, full of love for one another, are challenged and changed by the national spotlight.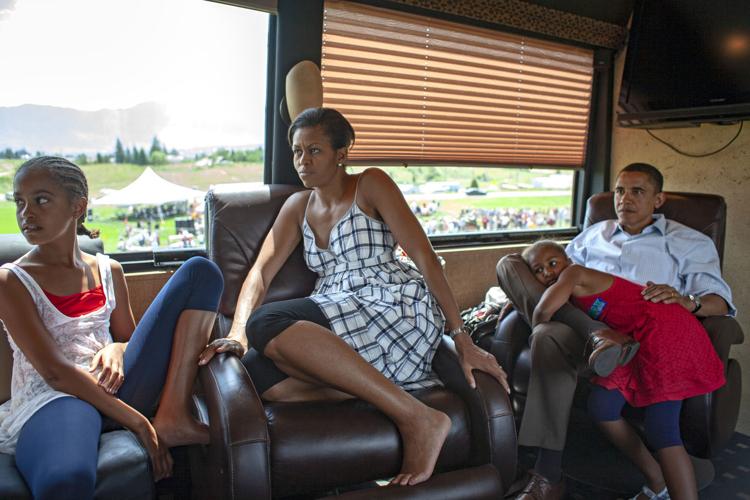 In so doing she had been on the road for months, away from her own family, thrilled to be recording history but distressed about missing too much of her son Hunter's childhood.
"Will you be White House photographer?" Gibbs said.
It shouldn't have, but the question took her by surprise. What an honor. What an opportunity. What to do?
"Are you asking, or are the Obama's asking?" she wanted to know.
"The Obamas asked for you."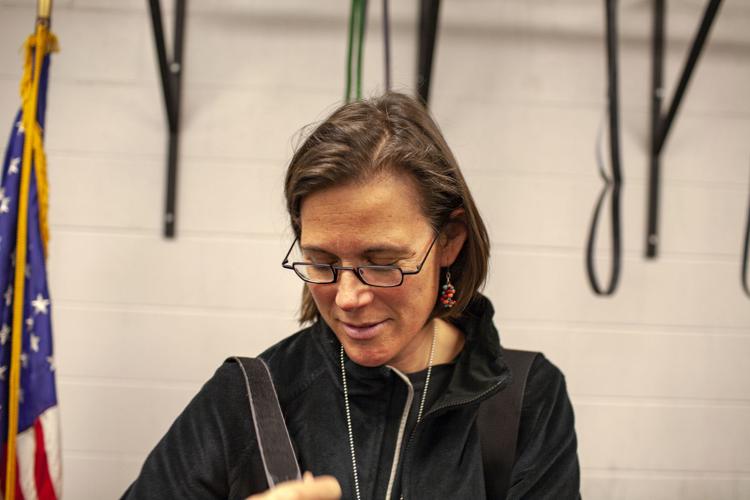 Shell asked for time to think about it. She and her husband, Vincent Musi, a photographer for National Geographic, and Hunter had recently relocated from Washington, D.C., to Sullivan's Island. Hunter was flourishing in school. Musi was juggling professional and paternal duties. They were all glad to be removed from the rat race.
Shell was torn. She would be the first woman to serve in this critical role from the start of an administration. She would be privy to every meeting, every special event. She would witness, and record, history in the making. And she would have a chance to sustain a relationship with the Obamas that had become meaningful and pleasurable. But there was no way they were moving back to D.C. No way. And she knew about the hours: 6 a.m. to midnight, every day of the week.
One day she took her son to school and his teacher tossed off a comment most parents would take in stride: "Hunter's a great kid!"
"I burst into tears," Shell recalled. "I realized I had had little to do with that for the last two years."
She had missed Halloween. She had missed a birthday.
"I realized I can't do this" — take the White House job — "I want to see him."
So she called Pete Souza, a colleague she knew was on the Obama administration's shortlist, and suggested sharing the job, rotating shifts. But no, that wouldn't work very well. It wouldn't be fair to the photographers, the Obamas or the historical record, which benefits from a clear vision and continuity.
When she told Hunter of her decision, he broke down crying. He was a huge Obama fan and proud that his mother had created this important body of work. He didn't want to admit it to her, but he was very relieved.
"That's when I knew I had made the right decision," Shell said. "I didn't want to watch Sasha and Malia grow up and miss my son growing up."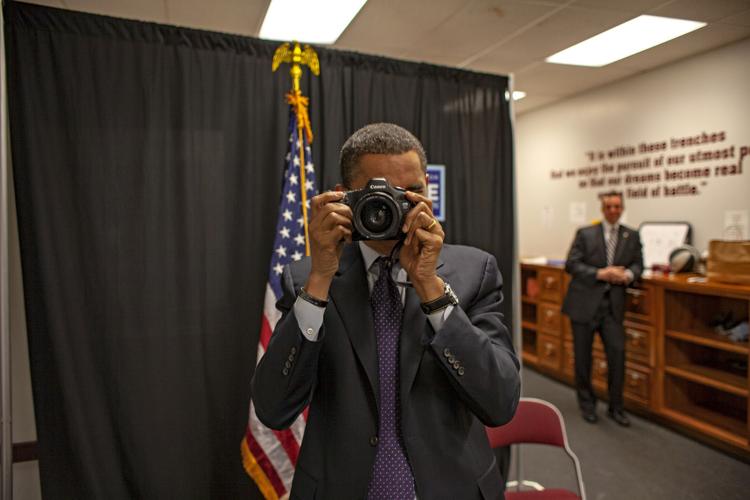 Back inside the White House, it was time to break the news. Barack Obama had been informed by the time he greeted Shell and expressed his gratitude and sympathy, Shell said.
Then Michelle Obama entered the room, smiling broadly, preparing for a hug.
"This is going to be great!" she declared, only to observe horror on Shell's face.
"Is there something I don't know?" she queried.
Shell explained: "I can't be away from Hunter."
And Michelle Obama replied: "No, of course you can't."
So Souza got the job, and Shell was allowed to shadow him for the administration's first 100 days.
Now, her book "Hope, Never Fear: A Personal Portrait of the Obamas" has been released by Chronicle Books. It includes images from 2004, before Obama gave his now-famous Democratic National Convention keynote speech as a candidate for the Illinois senate, and it follows the Obama family well into his first term as commander in chief. It's the only book thus far that covers this period so thoroughly, and the only independently made extensive portfolio of photographs of Obama's first campaign for president.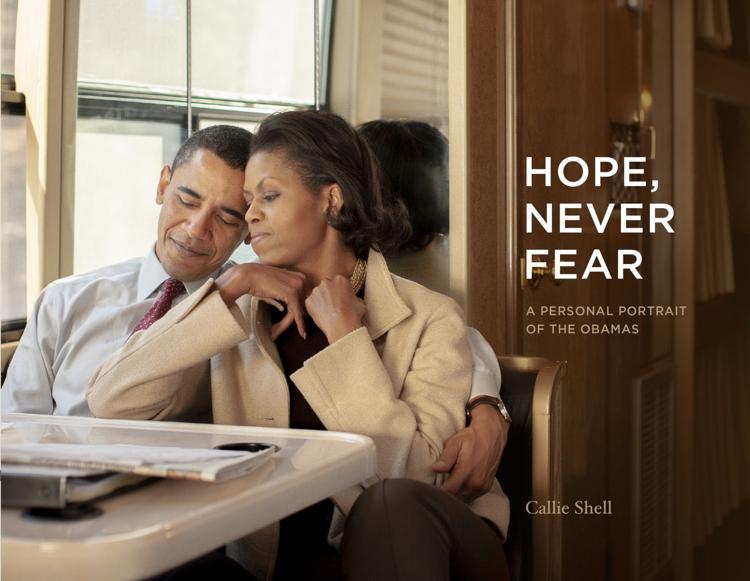 "I wanted to show the fact that he started out driving in a van," Shell said. "He washed his own dishes, he helped take his kids to school. I wanted to show how much your life changes."
The Obamas represent possibility, she said, and that's what she drives home when she visits classrooms to talk about her experiences with young people.
"There is nothing they have that you don't have," Shell will tell the kids, referring to smarts and drive.
When Shell first met Obama in 2004 while covering John Kerry's campaign for Time, she was immediately struck by his gregariousness and empathy. She ended up taking a lot of pictures of Obama.
"You really like this guy," her editor said.
By October 2006, Shell had a feeling Obama, then a U.S. Senator, would run for president, and she told her colleagues at Time to get ready. They weren't convinced right away, but a couple of days before his announcement, Time deployed Shell and writer Joe Klein to Chicago to make a cover story.
As the months went by, Shell often looked to capture the quiet moments: Obama riding in the elevator; Obama waiting in the wings; Obama chatting with a child; Obama reading the newspaper in the back of the car; Obama doing pull-ups before a speech; Michelle and Barack stealing a few minutes together between events; Michelle embracing Auma Obama of Kenya, Barack's half-sister; Barack Obama asleep on the bus between rallies.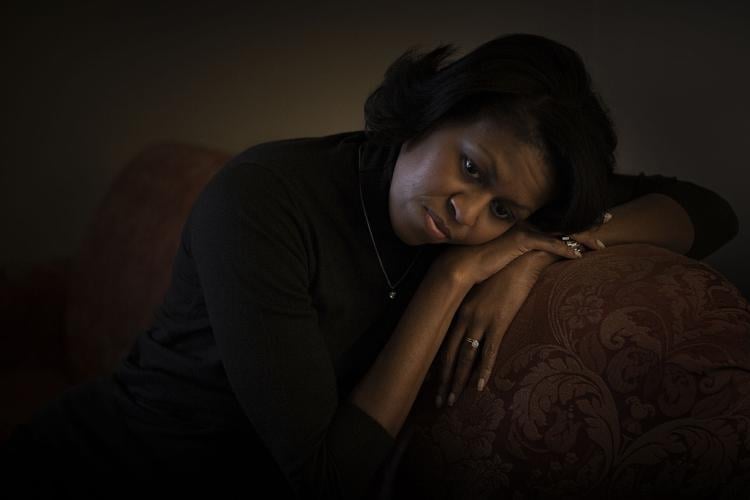 "Callie is after real moments and intimate situations," Pete Souza said. "Callie travels light. She doesn't bring a lot of equipment. She tries to blend in."
Doing so, she developed a reputation.
"The way that she approached the first hundred days, which was getting behind-the-scenes access and just hanging out, that helped other photographers throughout the rest of the administration. When somebody would put in a request ... to tag along with me for a couple days, the (White House) press office would say to me, 'They want to do the Callie Shell thing.' Everyone understood what that was."
But all of it meant that Shell was away from home, in hotel rooms Skyping Hunter and Vince, missing important family occasions. Such fine work came at a price, and Shell was struggling to pay it.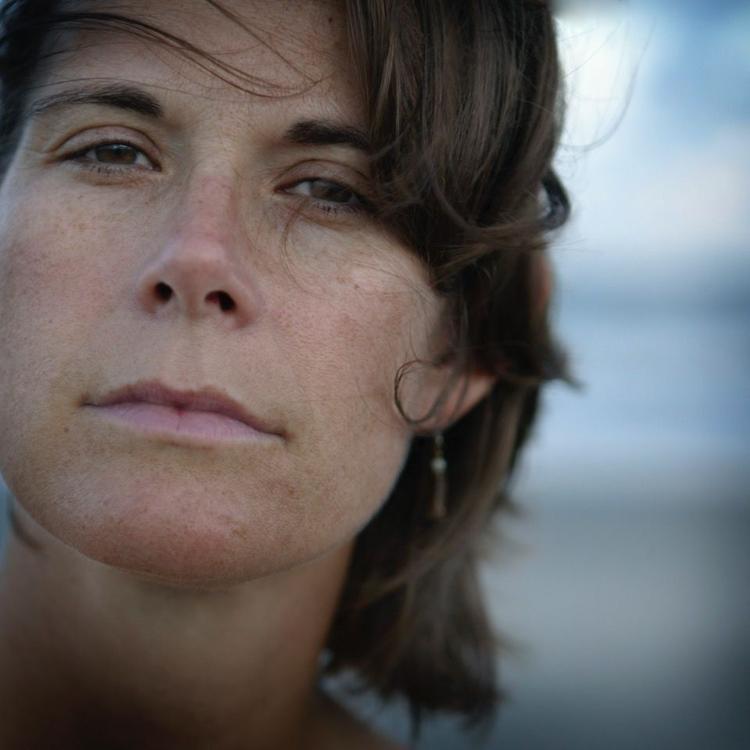 So after all those years as a photojournalist working for the Pittsburgh Press, USA Today and The Tennessean, and then Time, after eight years with the Clinton administration, after months covering Kerry and, later, Hillary Clinton, it was time for Shell to enjoy her own family, to make a beautiful book and to embrace a chance to forge a professional partnership with her husband, who had discovered a new photographic calling.
She would become Vince Musi's dog wrangler, spending a year in a makeshift studio helping him make portrait after glorious portrait.
She would leave politics behind, at least for a while, to bark up a different tree.