It's been honed, spiced up, injected with even more rhythm.
The 36th annual North Charleston Arts Fest, set for May 2-6, has consolidated its sprawling weekend expo, combined its art walk and block party into one big street bash, partnered with The Bend for a Marsh Jam show featuring Big Mean Sound Machine, and sought out a range of interesting visual art from throughout the state and as far away as Honduras.
The festival, presented by the North Charleston Cultural Arts Department, does not generally benefit from the use of standard venues (theaters, galleries, concert halls), which are in short supply in the city. Rather, organizers improvise, finding performance and exhibit spaces by partnering with local arts organizations, restaurants, bars and clubs, public libraries, community centers, shops, schools and breweries.
The festival also puts City Hall to use as an art gallery, locates the expo at the Charleston Area Convention Center, and converts East Montague Avenue into a no-car party zone.
"This is my 10th year helping to produce and present the North Charleston Arts Fest," said Ann Simmons, deputy director of the Cultural Arts Department. "Naturally there have been a lot of changes that have happened over the last decade, particularly in the last two years since Kyle Lahm became director ... but I think we're really starting to settle into a good formula."
The formula includes creative collaborations, such as the one on Saturday, May 5, between the city, KJ Kearney and music venue and bar The Purple Buffalo, that combines hip-hop and community art making.
Live in Color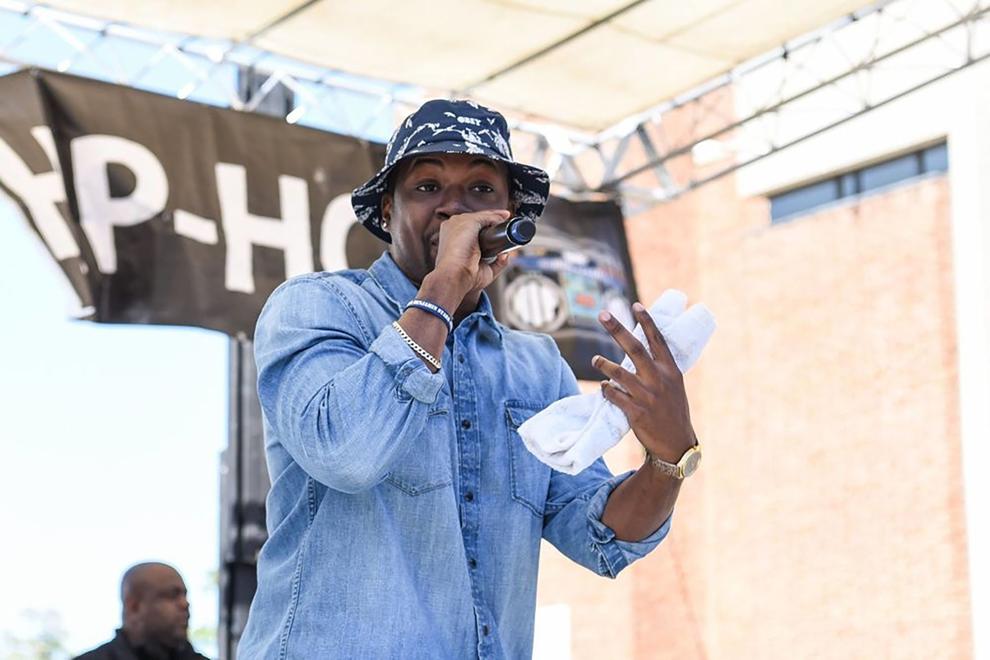 The hip-hop-themed coloring competition, produced by Kearney and sponsored by Artist & Craftsman Supply, features B. Kiddo and Matt Monday performing live, plus DJs Sista Misses and Illadel. The event, titled "Live in Color," is hosted by Benjamin Starr. It costs $10 per person, and you have to be at least 21 to go.
Patrons will get custom coloring sheets at the door and access to all the necessary artist utensils. Four judges will select winners who will receive prizes (from artist Christopher Johnson, a.k.a. kolpeace; J. Stark and Sneaker).
"We really want to make it worth people's while," Kearney said, adding that this first-ever festival hip-hop show is meant to celebrate diversity and reveal the genre's range. "I hope it humanizes hip-hop culture. What you see on TV is a very limited sensational view, it's not a full description of the culture."
Kearney, a civic activist who ran for state office two years ago, said the city's sponsorship of the event is a way to show government critics and skeptics in the community that opening lines of communication can be helpful.
"That's not to say government doesn't do negative things, but what are the ways to get people engaged with government?" he said.
The festival offers opportunities to pave a two-way street, giving city officials access to citizens and vice versa, Kearney said.
"If it wasn't for the benefit of working with city of North Charleston, this event wouldn't take place," he said. "It shows citizens your government can work for you if you build a good a relationship."
Nuestro Arte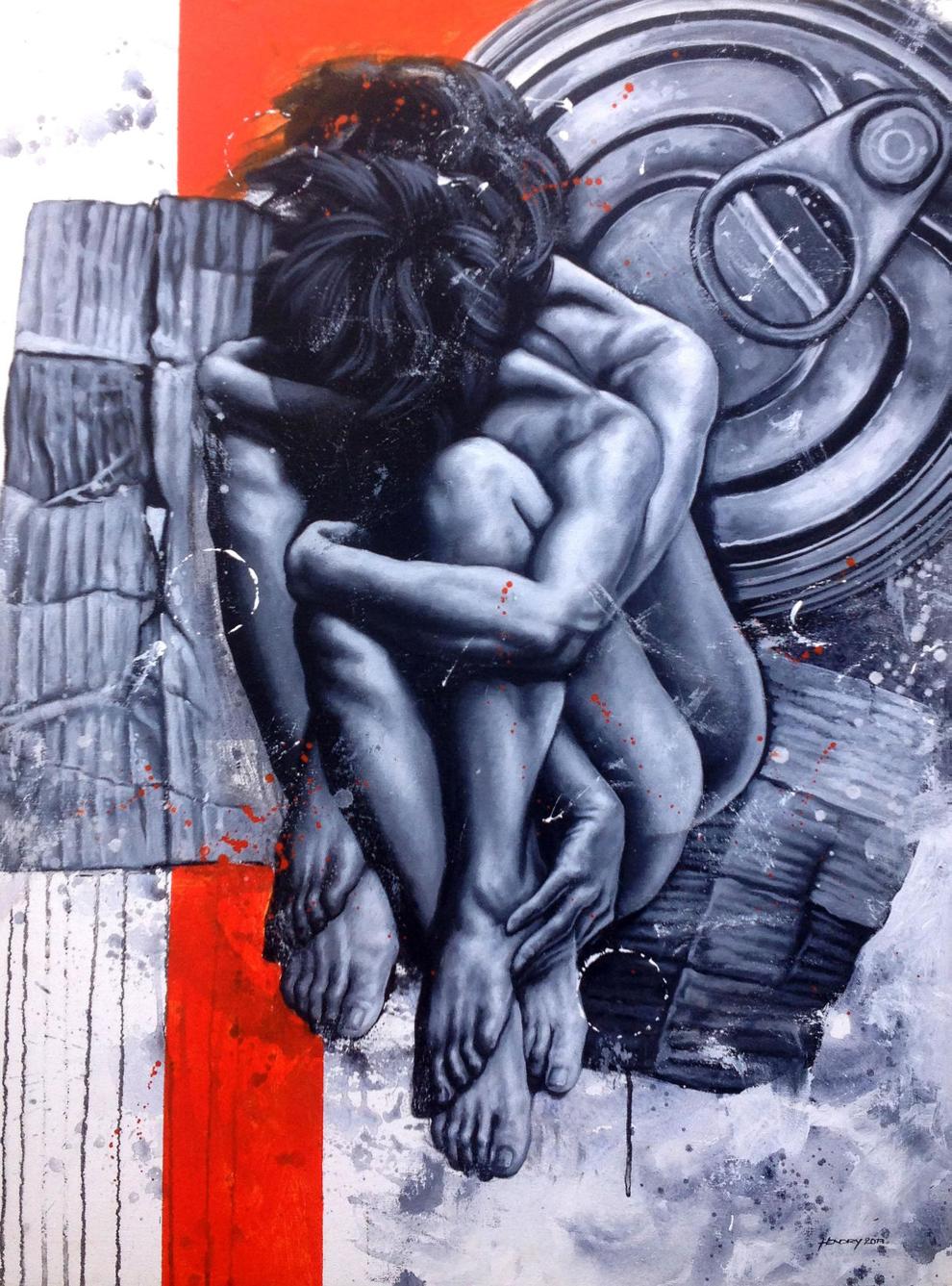 The National Outdoor Sculpture Competition once against will be staged at Riverfront Park from May 1 to March 24, 2019. An immersive installation by Heather Thornton and Sage Graham, called "False Dichotomy," can be seen at the Reynolds Avenue Fire Station on weekends from May 4 through June 3. Most visual art, though, will be concentrated at the Convention Center and at City Hall.
One unusual show, slated for the third floor of City Hall, May 1-June 22, is a group exhibition called "Honduras: Nuestro Arte, Nuestra Vida" ("Our Art, Our Life"). Curated by Susan Jensen, Helem Halonen and Dennis Cerrato, the show features paintings by a dozen artists that represent life in the troubled Central American country, the female form and pre-Columbian culture.
The exhibit is meant to raise awareness of Honduran art and provide support to the National School of Fine Arts, located in Tegucigalpa.
Jensen, a Summerville resident and native of Honduras who operates the online Suarte Gallery, said the show was realized in a roundabout way. A practicing architect and interior designer, Jensen long has harbored an interest in art.
"For me, drawing is a language, it's an expression ... it's a voice (with which) you can say things that sometimes you cannot say in words," she said.
A Honduran painter reached out to her with the idea of organizing a show in the Lowcountry that would raise money for the School of Fine Arts. He said he was working with a Finnish organization called Suomi-Honduras, which promotes cultural exchange, to help artists in his country.
"So I started knocking on some doors," Jensen said.
Daniel Island-based painter Chris Manning suggested the North Charleston Arts Festival, whose organizers responded enthusiastically, especially after viewing the artwork. Simmons thought, Why not? And she arranged to connect the Honduran group with a local Latino arts organization, Art Pot.
Seven of the artists who will show work in North Charleston will travel to the city to attend the festival, Simmons said.
Wine and opera
Another creative pairing can be experienced 8-10:30 p.m. Wednesday, May 2, at Stems & Skins, a wine bar located at 1070 E. Montague Ave.
There you can enjoy free performances of popular opera arias and duets while sipping specially matched wines. The music is brought to you by Small Opera, an organization of troubadours who like to show up in odd places and sing in foreign languages. Chief among the serenaders is Katie Small, founder of the group.
Small said the pop-up show will include a little musical theater, too. Singers are baritone Jordan Boyd, soprano Kori Miller and tenor Scott Chachula, plus mezzo-soprano Small, of course.
Music from France gets a nice Bordeaux or Cotes du Rhone; Italian tunes might be accompanied by samples of Aglianico or Nero D'Avola. Some Spanish, Californian and German wines also are part of the pairings.
"Everywhere that makes wine, we'll try to find music from there," Small said.
The idea for a descant/decant event was proposed to Stems & Skins a while ago, but the North Charleston Arts Fest provided the perfect opportunity, Small said. Don't be surprised if the opera singers launch into a famous drinking song.
And there's more
Much more is on tap: screenings of short films, children's puppet shows, jazz and gospel concerts, theater productions, a spoken word show, a fiber art exhibition and a comedy showcase, to name a handful.
The Bend, an outdoor venue along the Ashley River off Azalea Drive, comes alive 5:30-9 p.m. Thursday, May 3, with a new Marsh Jam featuring The Pinkerton Raid from Durham, N.C., followed by Big Mean Sound Machine, the New York-based dance band. The Marsh Jam will include food trucks, street magician Glen Yost, local artist kolpeace and kids programming.
"I feel really good about this year's festival offerings and am super excited about our new events like the Marsh Jam," Simmons said. "From hip-hop to opera, local to international, on the street to inside a theater, I think it'd be tough not to find an event that interests you. And almost all of it is free."