Last time I was in London, the current century was not yet underway. There was no London Eye Ferris wheel, no Millennium Bridge, no terrorist bombings in the name of Allah, no overcooked culinary "scene."
Things have changed. And they promise to change a lot more as Brexit gets underway. We'll want to keep an eye on that.
But in the meantime, a new opportunity has presented itself, a nonstop flight between Charleston and London Heathrow, beginning April 4, 2019. Starting at around $1,300 per ticket, it's not the cheapest option to be sure (you can pay around $400 round trip on a low-cost airline if you get yourself to JFK), but it's the most convenient. No layovers in Atlanta or New York City or Boston. This is the first international commercial flight available locally since those brief experiments in cross-border travel between Charleston and Toronto earlier this century.
Finally, the Charleston International Airport has earned the right to its name! Let's hope it sticks.
The recently announced arrangement makes it possible for the English to visit their former Colony, where they are sure to feel pretty comfortable among the cobblestone streets, row houses, parks and gardens, Anglican churches and servers of iced tea.
British Airways, the carrier providing the international service, surely is hoping to transport many from the isles of Perfidious Albion. OK, that's unfair: The Revolutionary War is long past, we should let bygones be bygones. Let the Royalists come!
More to the point, the new flights permit Charlestonians to hop across the pond with relative ease to visit one of the great capitals of the world. London today is hip! It's full of spit and vigor, youthful optimism, diversity and opportunity.
To be sure, London has its problems, such as the demon barber of Fleet Street and kites blown away in the wind, not to mention some financial shenanigans, out-of-control yellow journalism, lying politicians and lingering post-colonial identity issues. But never mind all that.
There's the British Museum! The Tower of London! Westminster Abbey! The best Indian food available outside of India! There's Winston Churchill's War Rooms, St. Paul's Cathedral, the Tate Modern, Hyde Park and, just outside the city, Kew Gardens.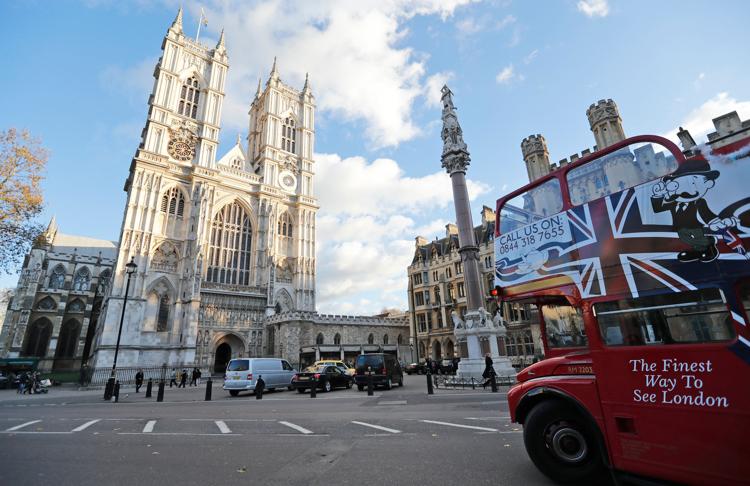 So much to do, so much to see!
But who am I to tell you how to plan your trip to London? All I remember from my visits there decades ago are "Venus, Cupid, Folly and Time," the Mannerist masterpiece by Bronzino at the National Gallery of Art; the sandwich I bought from the first-floor market at Herrod's before lounging in Hyde Park and looking at the ducks; and the Cuban cigar I smoked while strolling underdressed and shivering on a brisk afternoon through the Westminster neighborhood.
I did other stuff, but can't remember much. Oh! The scones. I ate good scones with hot tea. Right. And I saw a concert at Royal Albert Hall, a performance of a Mahler symphony I think it was. That was cool.
Given that my memory is sketchy and my London crawl was so long ago, I did what any good journalist would do, I went to Facebook and asked for advice. I got quite a lot. Here's a curated list of recommendations from others who are more in the know than I am:
I could go on. I won't.
Instead, I'll wind down with a warning: Avoid the tourist traps. Do you really need to look at wax figures and mannequins at Madame Tussauds or the Sherlock Holmes Museum? Do you really want to spend about $15 a person and wait in line for, like, an hour to straddle the Prime Meridian, an arbitrary line that divides two hemispheres? Do you really feel the need to endure a crush of bodies on Oxford Street in Soho in order to window shop? Do you really want to sully the sanctity of Abbey Road with a silly photo of you and your friends imitating The Beatles' stride?
By the way, the English pound is a bit in flux because of Brexit anxieties. Currently a British pound roughly equals $1.30, but be prepared for some dips and curves.
Oh, and another thing, the Gulf Stream, which keeps the United Kingdom temperate, is at risk of some disruption because of climate change, so it could be that in a century or so London will be uninhabitable. Ah well, that's this world over, as XTC sang. Ah well, next one begins.
So seize the moment! Go! Ride the great Eye! Climb the dome of St. Paul's! Just beware the demon barber of Fleet Street.