EDITOR'S NOTE: In the coming weeks, My Charleston Weekend will share events and happenings curated by arts critic Maura Hogan for The Post and Courier's weekly Hot Sheet emailed newsletter. To sign up for the Charleston Hot Sheet, go to bitly.com/CHSHotSheet.
If there were ever a moment to celebrate Charleston's abundant cultural offerings, it may well be this weekend, June 11-13.
Art museums and galleries are brimming with new work and local music is filling open spaces. Culinary masters are cooking up a spring storm, nature is primed to delight.
Make the most of your Charleston weekend, and enjoy!
Engage with Charleston's 'Creative Corridors' at Redux
Proof of the reemergence of Charleston artists couldn't be more vibrant than "Creative Corridors," the 2021 annual exhibition at Redux Contemporary Art Center that curates the work of around 40 studio artists. Each piece was informed by one word, "why," a prompt encouraging artists to consider their creative process. (Pro tip: It's your final chance to see the Piccolo Spoleto Outdoor Art Exhibition, so make it to Marion Square, too). For more information, visit reduxstudios.org.
When and where: Gallery is open Tuesdays through Fridays from 11 a.m. to 4 p.m.; Redux Contemporary Art Center, 1056 King St. in downtown Charleston.
Why it's hot: Charleston arts are back — and brighter than ever.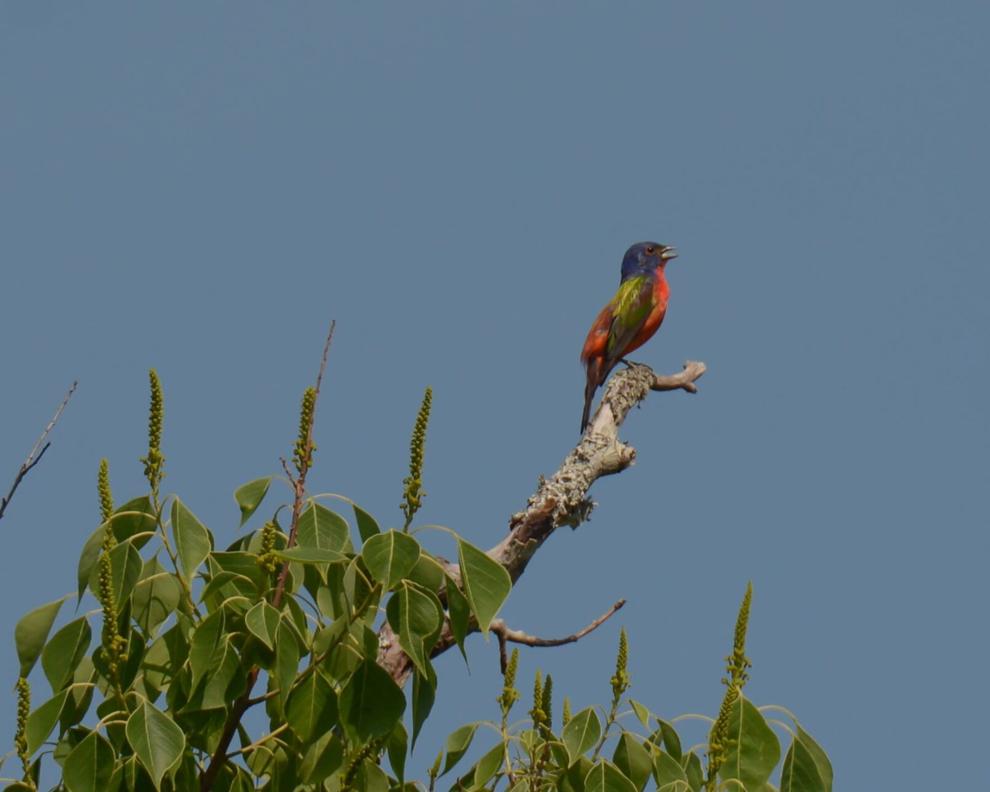 Who it's for: Those with an eye for local inspiration.
Hear bird songs on a walk at Caw Caw Interpretive Center
Rather hear songs of the nonhuman variety? Caw Caw Interpretive Center hosts bird walks trekking through distinct habitats. Break out your binoculars to view and discuss a variety of birds, butterflies and other creatures. Registration is not required but space is limited. Fee is $9; free for Gold Pass holders. A paid chaperone is required for participants ages 15 and under. For more information, visit ccprc.com/53/Caw-Caw-Interpretive-Center.
When and where: Saturdays in June from 8:30 to 10:30 a.m.; Caw Caw Interpretive Center, 5200 Savannah Highway in Ravenel.
Why it's hot: Bird is the word.
Who it's for: Any fan of our feathered friends, holding forth in their natural habitat.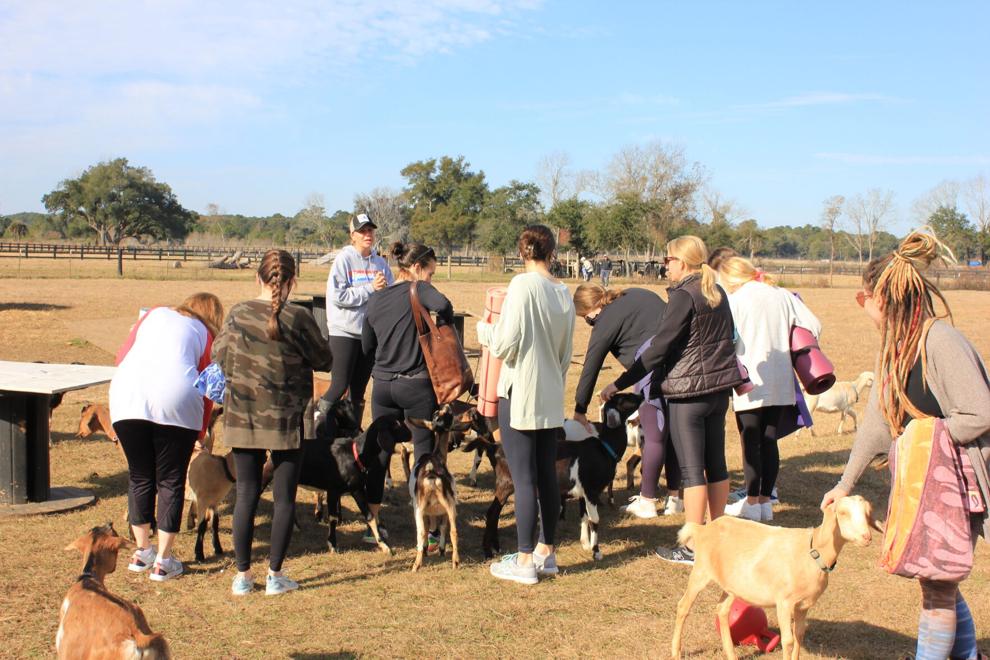 Get your Goat Yoga at a family-friendly class
Immerse yourself in a 60-minute Vinyasa yoga session with the help of baby goats (and maybe an occasional pig). Looking for summer activities for your human kids? The outdoor Goat Yoga classes are geared for participants of all ages and levels. Fee is $25 per person and 100 percent refund available if the class is canceled. For more information call 843-580-6565 or visit goatsaregood.com
When and where: June 11 from 5 to 6 p.m. and June 12 from 10:30 to 11:30 a.m. and from 12 to 1 p.m.; The Goatery at Kiawah River, 3855 Mullet Hall Road on Johns Island.
Why it's hot: They are bringing on the baby goats.
Who it's for: Anyone one who want to stretch their yoga routine.
Stroll through three bluegrass bands at Hampton Park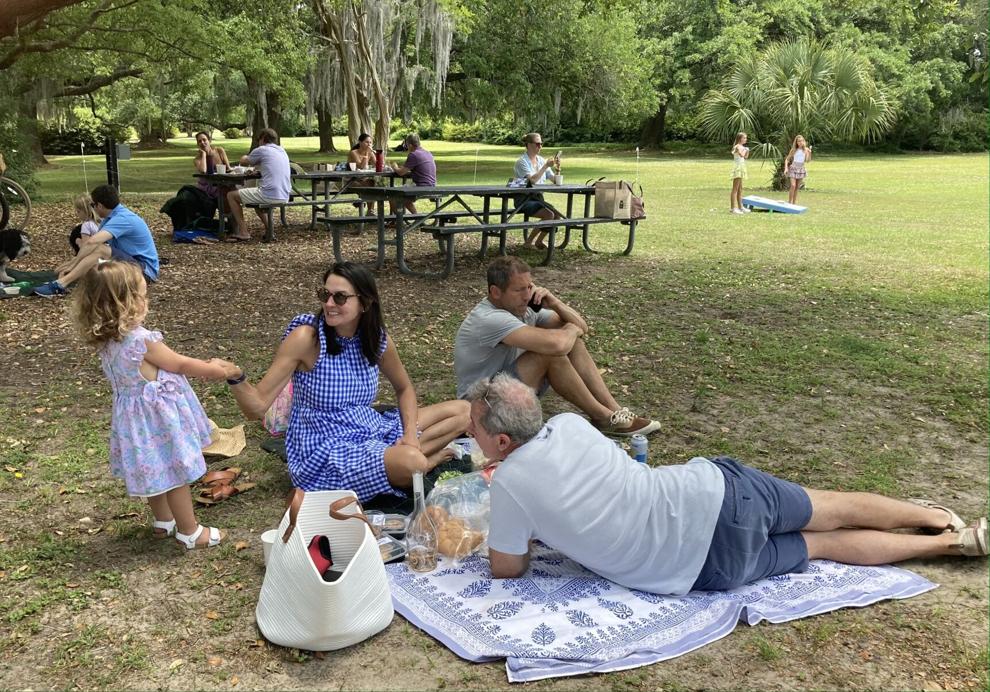 This weekend, the park is alive with the sound of bluegrass. For the final weekend of Piccolo Spoleto. Awendaw Green has put together a Bluegrass Stroll in Hampton Park, inviting all to stroll through three stations to enjoy Big Stoner Creek, Cane Creek String Band and Boonie Bevins Band. For more information on this and many other Piccolo Spoleto events this weekend, visit piccolospoleto.com.
When and where: June 11 at 6 p.m.; Hampton Park, 30 Mary Murray Drive in downtown Charleston.
Why it's hot: It's the pick of the fiddlers.
Who it's for: Those who like their bluegrass in green grass.
Enjoy live local bands at Summerville's new music series
The new Summer Barn Jam at Carnes Crossroads is a summer series of three free concerts at the Village Green and Green Barn at Carnes Crossroads. First up is upbeat, multi-genre Soul Fish. Bring the family, along with chairs and blankets to spread out and relax, play bocce and cornhole and enjoy fare from food trucks, including Dashi, Cast Iron, Braised in the South, and Wally Gyros. Beer, wine and other beverages will also be available for purchase. Parking and admission are free. Dogs are welcome but must be leashed. For more information, visit www.carnescrossroads.com/events/.
When and where: June 12, 4-7 p.m.; The Green Barn and Village Green at Carnes Crossroads, 1st Avenue and Parish Farms Drive in Summerville.
Why it's hot:  It's a one-stop summer idyll.
Who it's for:  Anyone with a penchant for a tune-infused outing.
Zoom with Lin-Manuel Miranda via Buxton Books
Join "Hamilton" creator Lin-Manuel Miranda, Quiara Alegria Hudes and Jeremy McCarter via Buxton Books for the virtual book launch of "In the Heights: Finding Home," the story of the hip-hop and salsa-rich Broadway show that put Miranda on the Broadway map. Your ticket includes admission to this exclusive event and a hardcover copy of the book. For more information, visit buxtonbooks.com.
When and where: June 15 from 8 to 9 p.m. via Zoom [https://www.eventbrite.com/e/in-the-heights-virtual-book-launch-tickets-153506230267].
Why it's hot: Don't throw away your shot for a virtual meeting with a theatrical phenomenon.
Who it's for: Bibliophiles and the Broadway star-struck, too.
Relish the island life at a Longboard pop-up
The island-inspired Longboard restaurant will pop up at Graft Wine Shop to offer a variety of shareable plates perfect for a summer evening on the patio. Part of the wine shop's "No Corkage Monday" series, Longboard selections will include surf and turf skewers with mezcal and herbed shrimp pork belly, poblano and pineapple; oysters with smoked peach mignonette; and a summer roll with tuna, cabbage, avocado, spicy fried peanut, corn and aji amarillo. The event is first come, first served.
When and where: June 14; Graft Wine Shop, 700 King St., Suite B, in downtown Charleston.
Why it's hot: It's the perfect time to add a little pineapple to your life.
Who it's for: Those with a taste for summer.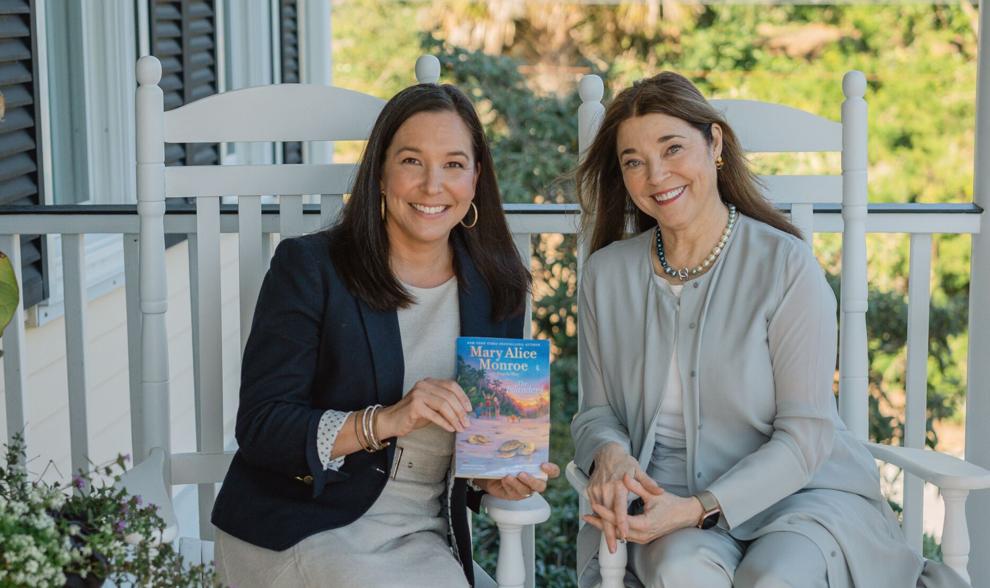 Snag a signed copy of Mary Alice Monroe's new young reader book at a Mt. Pleasant drive-through
Charleston County Public Library will host New York Times bestselling author and Charleston local Mary Alice Monroe and co-author Angela May for a free in-person drive-thru book signing of the "The Islanders," their new book for young readers set on Dewees Island. Monroe and May will also be available, upon request, for socially distanced photos. Reservations are required for this free event. Drive-thru time slots are available in 15-minute increments from 11 a.m. to 1 p.m. Reservations can be made online at citypapertickets.com. For details on the event visit ccpl.org or call the Wando Mount Pleasant Library at 843-805-6888.
When and where: June 12, from 11 a.m. to 1 p.m.; outside the Wando Mount Pleasant Library at 1400 Carolina Park Blvd. in Mount Pleasant.
Why it's hot: It's a great opportunity to get an early copy of the book ahead of its June 15 release.
Who it's for: Those primed for a deep dive off a nearby barrier island.
If you like jazzing up your Sunday at home, then you'll like this Jazz Vespers livestream
Circular Congregational Church's Sunday "Jazz Vespers" service presents The In-Between, a trio of Robert Lewis on woodwind, Jill Terhaar Lewis on vocals and Gerald Gregory on piano that, together, make music aimed to delight and surprise. The service, which features liturgist Peggy Peal, will be posted on the church's YouTube link. Pro tip: Other plans at that time? The service will be available after the livestream for your viewing and listening pleasure.
When and where: June 13 at 6 p.m.; via Circular Congregational Church's YouTube channel at youtube.com/c/circularcongregationalchurch.
Why it's hot: Swing through Sunday with local jazz stars.
Who it's for: Those craving a joyful noise.