Leaders at the Medical University of South Carolina demonstrated Tuesday how the hospital's new Center for Telehealth has been designed to reach patients across the state. 
Largely built with millions of dollars in financial support from the Legislature, the center now allows MUSC doctors to see patients far from Charleston using a variety of virtual technologies. The center's sleek new offices on the second floor of MUSC's main hospital opened in April. It was recently named one of two Telehealth Centers of Excellence in the country. 
Experts demonstrated on Tuesday how some of the center's technologies are currently being used. Some of those uses include: 
At schools
MUSC physicians can now see children in some schools in the state. If a child goes to the nurse's office with an asthma attack, for example, an MUSC doctor could see them without having to pull the child out of school and a parent out of work.
At the Department of Mental Health
There is a shortage of psychiatrists in South Carolina. Often, patients will be admitted to an emergency department and will wait for days to have a psychiatry appointment. 
Department of Mental Health psychiatrists now give those consults at 26 emergency department sites across the state.
A mobile crisis program also equips some emergency personnel with the ability to do a mental health evaluation. The hope is to allow that appointment to happen before the person is ever taken to the emergency department, cutting costs to the hospital and to the patient.
"The local county DMH office could schedule an appointment for that patient the very next day," Michael Haschker, the technology team manager, said. 
At the Department of Corrections
If an inmate needs health care, they must be escorted by three security officers to their appointment, typically on overtime pay. Shawn Valenta, telehealth program director at MUSC, said the health system has partnered with the S.C. Department of Corrections to allow MUSC physicians to see those patients virtually at all hours. 
To see stroke patients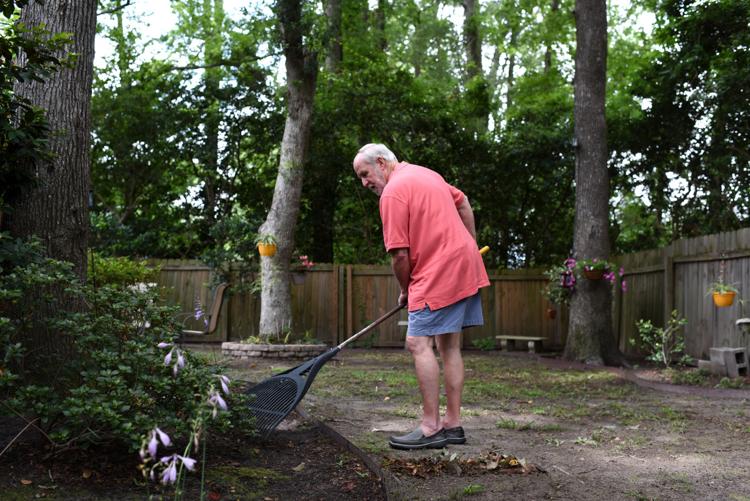 MUSC stroke specialists can evaluate patients within minutes of their arriving at a hospital. Doctors hope the effort will shave minutes off response to stroke, which is key in stroke patients' recovery. Cutting the amount of time before a clot is removed, for example, reduces how much brain damage that patient will experience.
A collaboration between Roper St. Francis and MUSC is already in full swing. 
To treat pregnant women addicted to opioids
MUSC Dr. Connie Guille has spearheaded a program allowing her to see pregnant women who are addicted to opioids. 
The psychiatrist can now connect to those women in their OB/GYN offices across South Carolina and can prescribe medications to help the women curb their opioid use.