The MOJA Arts Festival, a celebration of African-American and Caribbean culture that runs Sept. 28-Oct. 8, is a little different this year.
First, the half-a-dozen or so "big events" all feature local performers. Second, there's some interesting cross-pollination and collaborative projects. Third, the visual arts contributions are programmatic and innovative, explicitly tapping into African ritual traditions.
Finally, the festival this year includes a substratum of activity led by visiting dance guru Ronald Brown of the Brooklyn-based company Evidence. Brown, a formidable choreographer who has worked with the Alvin Ailey American Dance Theater and who was responsible for the movement in "George Gershwin's Porgy and Bess" on Broadway, will lead workshops for students during MOJA and put together a participatory contemporary dance event.
And then there's all the programming co-sponsored by MOJA, events that are not technically part of the festival but clearly related to it.
Such as the NEA Big Read project, the result of a National Endowment for the Arts grant, that includes a 6 p.m. panel discussion and performance on Oct. 2 at the City Gallery. The selected book is Claudia Rankine's "Citizen: An American Lyric." Brown will be part of the panel.
Other related events include: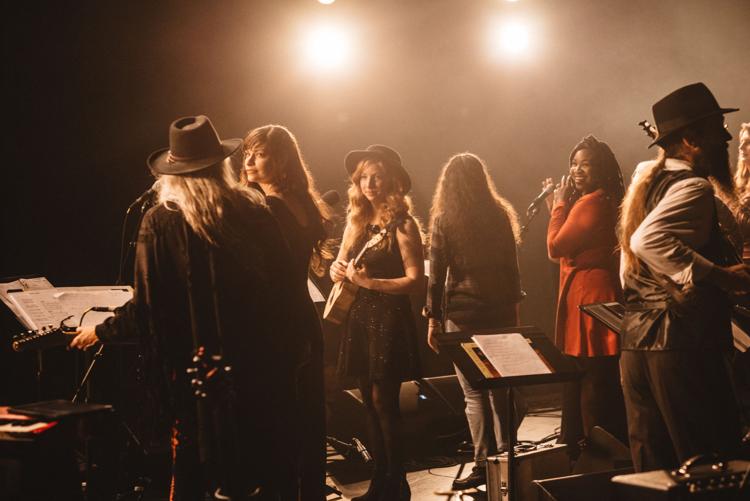 "Women & Cooke," a tribute concert scheduled for 8 p.m. Oct. 6 at the Charleston Music Hall that features local female singers performing songs by Sam Cooke.
A College of Charleston Gospel Choir concert at 7:30 p.m. Oct. 2 at Mt. Zion AME Church.
Free Verse Poetry Festival events that coincide with MOJA.
Ballet Hispanico, a Gaillard presentation at 7:30 p.m. Oct. 24 that's linked culturally to the Afro-Caribbean experience.
It's all part of an effort to showcase Charleston talent and strike a balance with other events programmed during the busy month of October, according to Scott Watson, director of the Office of Cultural Affairs.
Independently, the Gaillard Center is presenting blues artists The Taj Mahal and Keb' Mo' on Oct. 1, and jazz master Herbie Hancock on Oct. 18. The North Charleston Performing Arts Center is presenting comedian Kevin Hart tonight, Sept. 24. "So there's no need for MOJA to do big, national, touring, premium acts," Watson said. Better to hone in on what makes the city special.
MOJA variety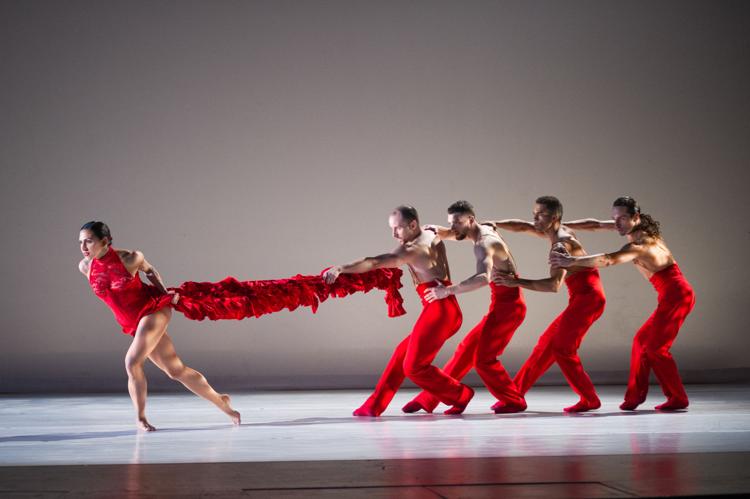 So Osei Chandler for the last time will organize the Reggae Block Dance at Brittlebank Park, scheduled for Friday evening, Sept. 29. (The event will continue in the future under new organizers.) And Art Forms & Theatre Concepts will present playwright August Wilson's masterpiece "Fences" at the Dock Street Theatre on Sept. 29, 30 and Oct. 1. The annual Heritage Day community event will entertain families on Saturday, Sept. 30. And poet Kwame Alexander will read from and discuss his work at a Literary Corner scheduled for 7:30 p.m. Oct. 3 at the City Gallery.
If storytelling is your thing, try "Gran'daddy Junebug Presents Great Stories for Young Folks" at 9:30 a.m. Oct. 5, or "Gran'daddy Junebug Presents W'en Dey 'Listed Colored Soldiers" at noon the same day at the main branch of the Charleston County Public Library.
Or maybe you want exposure to Gullah-Geechee culture: Go see "When I First Remember" at 7 p.m. Oct. 5 at Old Bethel United Methodist Church, in which Queen Atterberry and an ensemble of performers enact the development Gullah identity and tradition.
A series of "Heritage and Community" events includes block parties, a marionette theater production, a tribute luncheon, a concert by violinist Daniel D at Magnolia Community Garden and the MOJA Finale in Hampton Park on Oct. 8.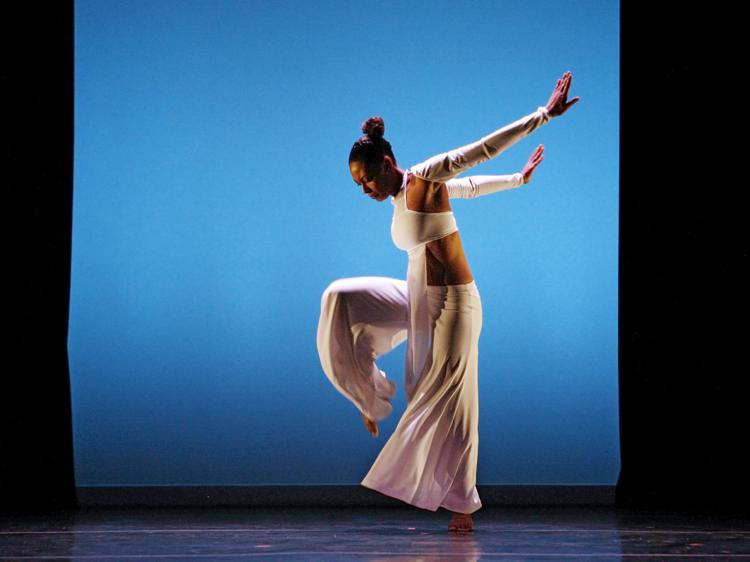 The City Gallery will be busy with three visual arts projects. The juried art exhibition will feature works in many styles and formats by artists in the Southeast and will be adjudicated by Orisanmi Kehinde Odesanya, whose own work was part of the City Gallery's 2016 exhibition "Sixteen Crowns."
Another show, called "Libation," will examine rituals of respect and tribute paid to one's ancestors, a process of recollection and celebration. "Libation" will include mixed-media works and a short film installation. It will feature the work of MOJA poster artist Cedric Umoja.
"Dance of the Ancestors: Egungun Masquerade" will focus on the Yoruba tradition of paying respect to the dead with the use of ornate costumes that mask identity in order to achieve a universal expression of reverence.
"We're asking who we are," Watson said, referring to the larger thrust of MOJA. "What better purpose for a community arts festival than to ask those questions and let people celebrate who they are?"
Noise and funk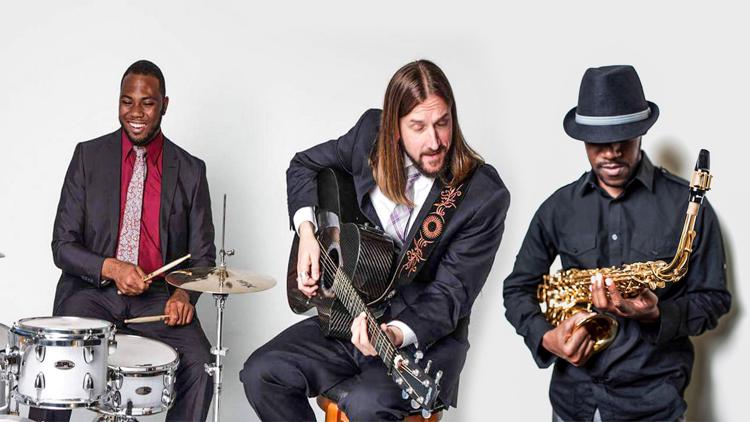 If it's dance-in-the-aisles fun you're seeking, get tickets to "Higher Ground: The Music of Stevie Wonder," performed Friday at the Music Hall by a band of remarkable local musicians, the same group that put together recent tribute concerts to Prince and Michael Jackson.
One of those musicians is Charlton Singleton, who is especially busy during this MOJA Festival, also performing sacred music by Duke Ellington with conductor Nathan Nelson and Lowcountry Voices on Oct. 6 at the Gaillard Center, and with Ranky Tanky on Oct. 8 at the Dock Street Theatre.
Ranky Tanky, which performs Gullah songs arranged for a small ensemble that includes drums, bass, guitar and trumpet, has been touring internationally this year, playing gigs at folk and jazz festivals. This will be a "homecoming concert," the band's first big indoor show in Charleston.
Singleton said Ranky Tanky has been extremely well-received by audiences in California, Colorado, Canada, Scotland and beyond, and that the musicians are excited to play their first major show at home.
The Ellington program is the result of an idea first broached about three years ago then solidified at a Gaillard reception last summer. In the course of five minutes, the idea was presented to Watson and Mayor John Tecklenburg, who signed off immediately, promising to help secure the new performance hall for the occasion, Singleton said.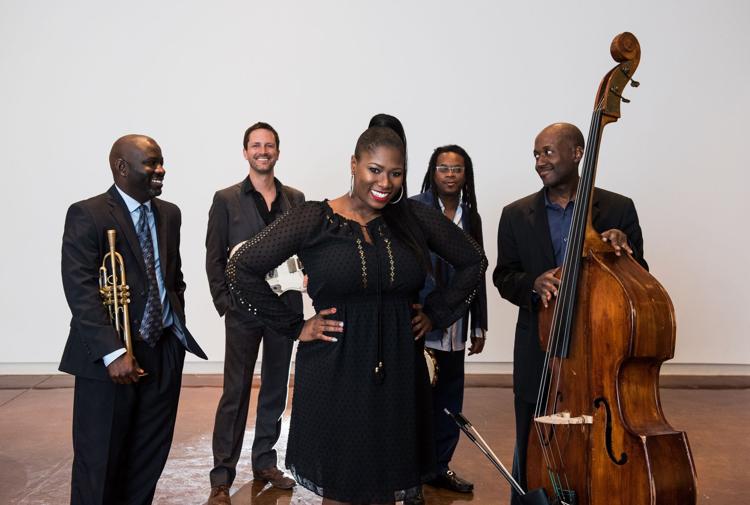 Watson and Singleton refined the idea a month ago, deciding on a smaller ensemble of instrumentalists and a plumb spot on the MOJA calendar. The program will present selections from Ellington's three sacred concerts, arranged by David Berger in New York City.
"It made sense for the two of us to come up with this presentation for Charleston," Singleton said. "As crazy as Duke's band was, a lot of those dudes went to church. The tunes are very thought-out, very spiritual. He could write anything."
Other performers in the Ellington show include singers Ann Caldwell and Jill Terhaar-Lewis. The rhythm section is comprises Quentin Baxter on drums, Kevin Hamilton on bass and Demetrius Doctor on keys. The brass section features Robert Lewis, Jon Philips, Mark Sterbank, John Cobb, Kevin Patton, Jay Jehl, Mitch Butler, Jonathan Yeager, Cameron Handel, Ken Mullin and David Carter.
"The swing will be in the house," Singleton said. "The Gaillard is going to be different after that show."
Then, if you need Evidence, plan on being at Gadsden Wharf at 5 p.m. Oct. 3 for a participatory movement class led by Brown, followed by a performance featuring company dancers. "It's free to the public," said Watson. "Come one, come all."