USCB Center shows
civil rights photos
An exhibition of 50 historic photographs by the late documentary photographer Jim Lucas, called "A Past That Won't Rest: Images of the Civil Rights Movement in Mississippi," will be on display Feb. 26-March 17 at the University of South Carolina-Beaufort (USCB) Center for the Arts Gallery, 801 Carteret St., Beaufort.
Gallery hours are 10 a.m.-5 p.m. Monday-Friday, and during evening events at the center. An opening reception and book signing will be held 5:30-7:30 p.m. Thursday, Feb. 28.
"A Past That Won't Rest" is a collection of restored black-and-white photographs depicting events of the civil rights movement, shot by Lucas between 1964 and 1968. The photos are a testament to the Ku Klux Klan's rampant violence against African Americans, Jews and whites who dared to speak out against Jim Crow laws.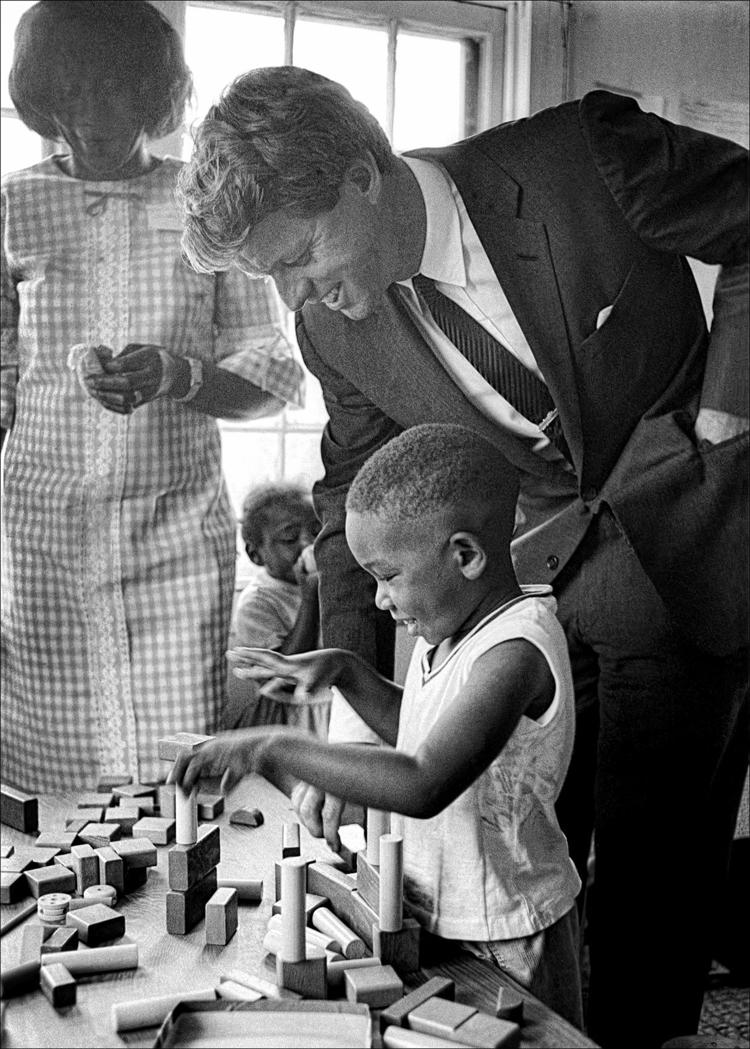 Lucas was a college student in Jackson, Miss., during Freedom Summer of 1964. He documented the search for three missing civil rights workers in Neshoba County, as well as the 1966 Meredith March Against Fear and Sen. Robert F. Kennedy's 1967 visit to Mississippi.
Lucas died in a car accident in 1980. His photographs were preserved and archived by Jane Hearn, his wife at the time of his death. Hearn currently resides in Beaufort and curated this traveling exhibition that premiered at the 50th anniversary of Freedom Summer held by the Veterans of the Civil Rights Movement in Mississippi at Tougaloo College.
Last year, a book by the same name was published by the University Press of Mississippi with more than 50 additional photographs, as well as scholarly essays. Copies of the book will be available at the opening reception and at Nevermore Books, 702 Craven St., Beaufort, and from the University Press of Mississippi at www.upress.state.ms.us.
For additional information, call 843-521-4145.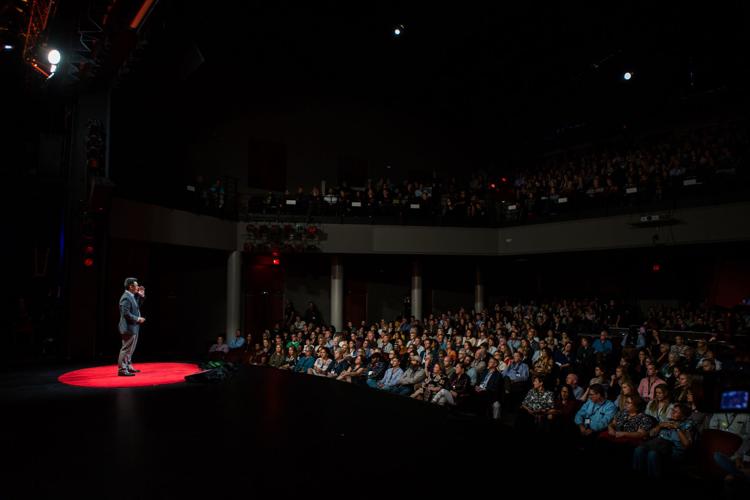 TEDxCharleston
names 2019 lineup
TEDxCharleston announced its lineup of 20 speakers, artists and performers who will present at the sixth annual event, themed "Currents" and scheduled for Wednesday, April 10, at the Charleston Music Hall. Tickets can be purchased at tedxcharleston.org.
TEDxCharleston is an all-day program featuring presentations and entertainment from people in the Lowcountry.
Clinical psychologist and tech entrepreneur Brian Sullivan, a 2017 TEDxCharleston speaker, will serve as emcee. The stage design is by local artist Mary Edna Fraser.
The lineup consists of businessperson LB James, journalist Tony Bartelme, sexual assault counselor Stephanie Boye, orthopedic surgeon Jay DeMarco, biotech entrepreneur Ryan Fiorini, cancer researcher Stephen Frederico, dancer Annaliesa Gowe, lawyer and affordable housing advocate Melissa Maddox-Evans, musicians Robbie Madison and Kanika Moore, audio engineer Keith McElveen, pastor and civic leader Kylon Middleton, brain researcher Jacobo Mintzer, LGBTQ activist Melissa Moore, financial counselor Anetra Smalls, neuroscientist Donna Roberts, hip-hop artist Benny Star, research scientist and professor David Turner and the arts organization Small Opera.
"Our mission is to tap Charleston's vibrant community for its influential ideas and life-changing experiences, and to provide idea makers a platform to share their ideas with Charleston and the worldwide TEDx network," curator Edith Howle said.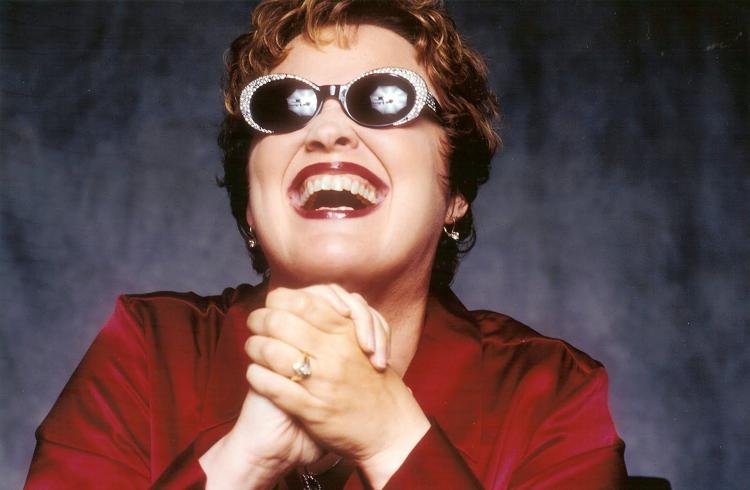 CJO to be joined
by Diane Schuur
The Charleston Jazz Orchestra's new season starts with a bang. The big band will be joined for its 5 p.m. and 8 p.m. shows on Feb. 23 by singer Diane Schuur, who makes a return visit to Charleston. Schuur (a favorite of Frank Sinatra) performed at the Gaillard Center during the 2016 Charleston Jazz Festival.
This time, the musicians, led by Robert Lewis, will take the stage of the Charleston Music Hall, offering a program titled "Songs of Love" and featuring tunes by Cole Porter, Nat King Cole, Billie Holiday and others. Tickets are $25-$60 and available at https://charlestonjazz.com or by calling 843-641-0011.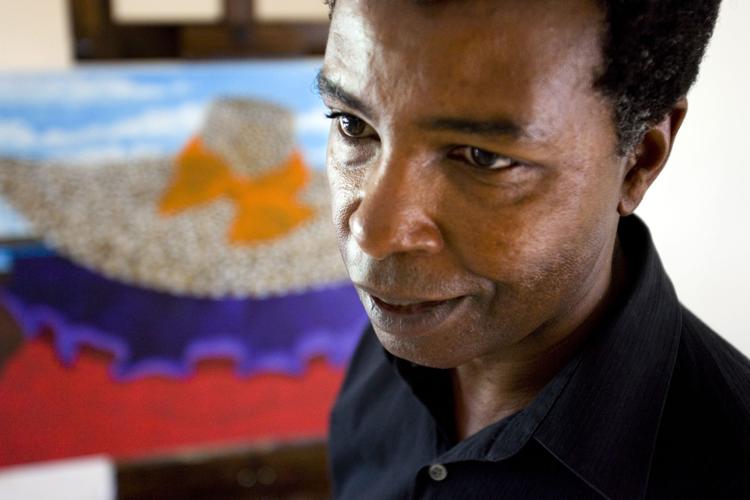 Rice Culture Project
to hold luncheon
The Lowcountry Rice Culture Project, founded by artist Jonathan Green, is hosting a luncheon and silent auction 11 a.m.-1 p.m. Wednesday, Feb. 20, at Charles Towne Landing's Founders Hall.
Lowcountry community leaders will be honored for their support and partnerships, as well as for their achievements on behalf of area residents, with RICE (Recognizing Inclusion, Culture and Excellence) awards.
Awards will go to Liz Alston, educator and historian for Emanuel AME Church; Roslyn Artis, president of Benedict College; Alphonso Brown, musician and owner-operator of Gullah Tours; Charles Duell, founder and former president and CEO of Middleton Place Foundation; James Fitch, executive director of The Rice Museum in Georgetown; Helen Hill, CEO of Charleston Area Convention and Visitors Bureau; Melvin Johnson, retired president of Tennessee State University and community volunteer on Hilton Head Island; Mary Inabinett Mack, owner of the Red Piano Too Art Gallery and retired deputy executive director of the Beaufort-Jasper-Hampton Comprehensive Health Services; Cecelia Gordon Rogers, principal of Charleston Development Academy Public Charter School; Sandy Tecklenburg, community volunteer and first lady of the city of Charleston; and Thomas Tisdale, attorney and community activist.
"(An) aspect of the luncheon with be an intimate interview with Jonathan Green on his life and times," said event co-chairperson Garcia Edgerton Williams.
A portion of the event proceeds will benefit the Agricultural Entrepreneurship certificate program of Benedict College, Fresh Future Farm and Lowcountry Rice Culture Project.
The rice project seeks to explore and reclaim the historical Southeastern Lowcountry rice industry as a basis for promoting community development and advancing the cause of human dignity. The organization pursues oral history projects and other research and educational initiatives. Learn more at www.lowcountryriceculture.org.
—Adam Parker