In the end, she stayed home in the little white house in Walterboro, where Gloria Williams raised her. 
Home, where Kamiyah Mobley wouldn't see the joyful smiles of her biological parents when a judge sentenced Gloria. Or the stately tears of Gloria's family.
Home, where Gloria's essence remains, even though she won't come back for 18 years, unless she gets out early for good behavior, which Kamiyah figures she will given the kidnapping appeared so wholly out of character for the mother she knew.
On Friday, a Florida judge handed Gloria the 18-year prison sentence for snatching Kamiyah from a Jacksonville hospital in 1998, ending one of the nation's longest, most emotionally tangled newborn kidnapping cases in recent memory. The prison term marks one year for each that Gloria kept Kamiyah from her grieving parents — one for each that Kamiyah forged memories with Gloria instead.
Because, in the end, that's what this tragic story is about. Two families struggling for the love of Kamiyah.
And Kamiyah caught in the middle.
***
The whole terrible ordeal began on a hot summer day when Gloria left her job at a Charleston nursing home and, still dressed in green scrub pants and a floral nurse's smock, headed to her house. But instead of going to tiny Ruffin, she merged onto Interstate 95 and cruised down the coast instead.
Behind her, an empty car seat waited.
As she drove, Gloria felt dark and broken, lost in despair. 
She had just lost her two elementary school-aged sons to their father's custody.
She had lost herself to an abusive relationship.
And she had lost the baby that once grew inside of her to a miscarriage, although she hadn't told anyone.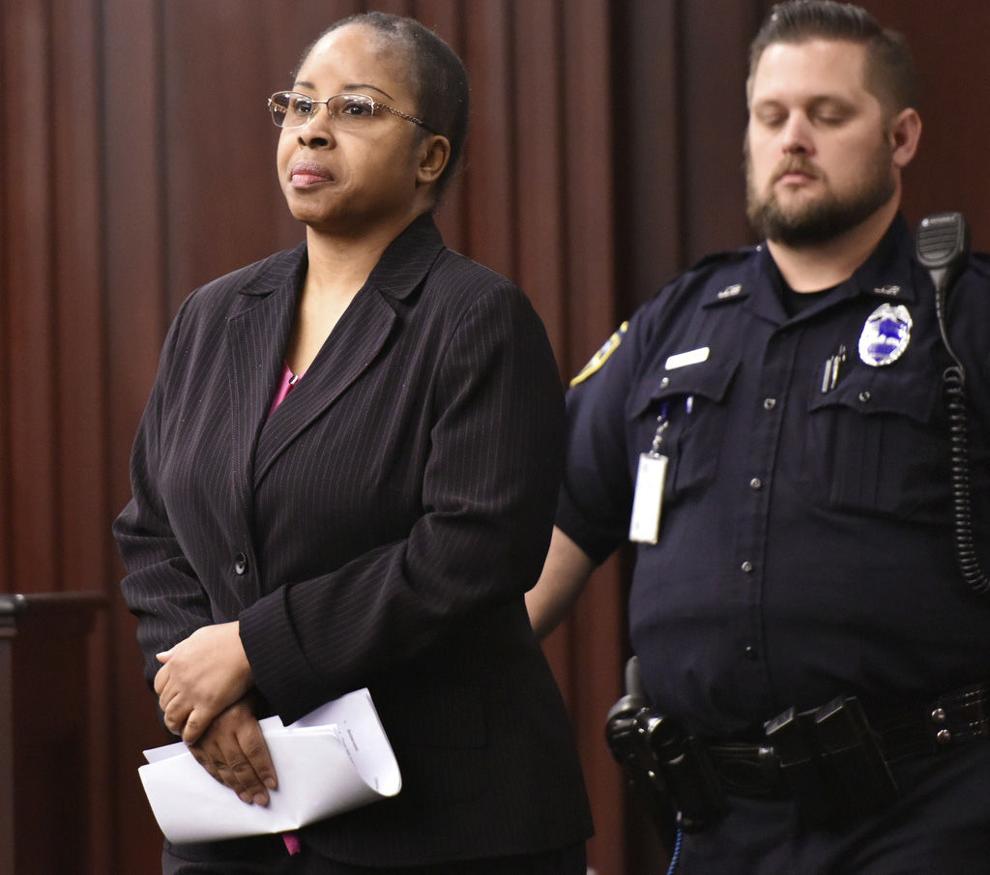 Alone, she drove for almost four hours until she got to Jacksonville, then exited near a large hospital, what then was University Medical Center. She parked and walked into the building. First, she ventured to the nursery and watched the tiny newborn babies.
Around 10:30 a.m., she strolled down a hallway.
She entered room 328.
Inside, Shanara Mobley also was alone.
***
Shanara had given birth to a healthy baby girl only a few hours earlier when Gloria walked in, presenting herself as a nurse. For hours, Gloria remained at the young mother's side, talking and attending her needs. When Shanara wanted to get cleaned up, Gloria went down the hall, found a fresh hospital gown and helped her change.
Shanara was just 16. She seemed so young, so unsure what she would do with a baby. The newborn's father was in jail for a minor marijuana charge. 
Gloria watched Shanara snuggle the baby close to her chest.
And in that baby, Gloria saw hope. She saw a possibility that this little girl could make her boyfriend, who also was in jail for a short time, happy and ease his abuse of her. So, when Shanara became exhausted and asked Gloria to put the baby into a bassinet, Gloria gathered the infant in her arms.
"All new babies have to be checked for a temperature," she warned. "Eventually I'm going to have to take her out of the room."
Shanara Mobley, then 16, pleaded publicly for her infant's return in 1998 when the kidnapping sparked a nationwide manhunt. News4Jax video. 
Around 3 p.m., Gloria picked up Kamiyah again. As she prepared to leave, in walked Velma Aiken, the baby's paternal grandmother. Gloria hurried to explain. They needed to run a quick test on Kamiyah and would be back in 15 minutes or so.
Velma was disappointed. "Grandmama just got here," she said. "I need to see my grandbaby."
So, Gloria tugged the white blanket down to show the newborn's little mouth and nose. Then she vanished through the door.
Velma stood there. Something nagged. She turned to Shanara.
"How is she a nurse and got a pocketbook on her shoulder? You don't think that lady is trying to take your baby?"
The question lingered. Shanara called one newborn nursery, which sent her to another. Did a nurse bring her baby there to get her temperature checked?
"Hold on."
Shanara waited until the person came back on the phone.
"No, your baby is not here."
Wailing and cussing, Shanara flung herself onto the hard floor and crawled across the room. Velma tried to calm her, but the teenager writhed to the hallway and grabbed the handrails, trying to pull herself up, screaming.
***
Gloria slipped Kamiyah into a bag, left the hospital, and walked to her car. No longer alone, she drove back to Ruffin, a small town outside of Walterboro.
Her parents lived across the street. When Gloria pulled in, her mother asked: "What is this?"
"My baby."
Gloria explained that her labor had begun while she was at work, an 80-minute drive away in Charleston. She'd rushed to an emergency room there and had suddenly given birth.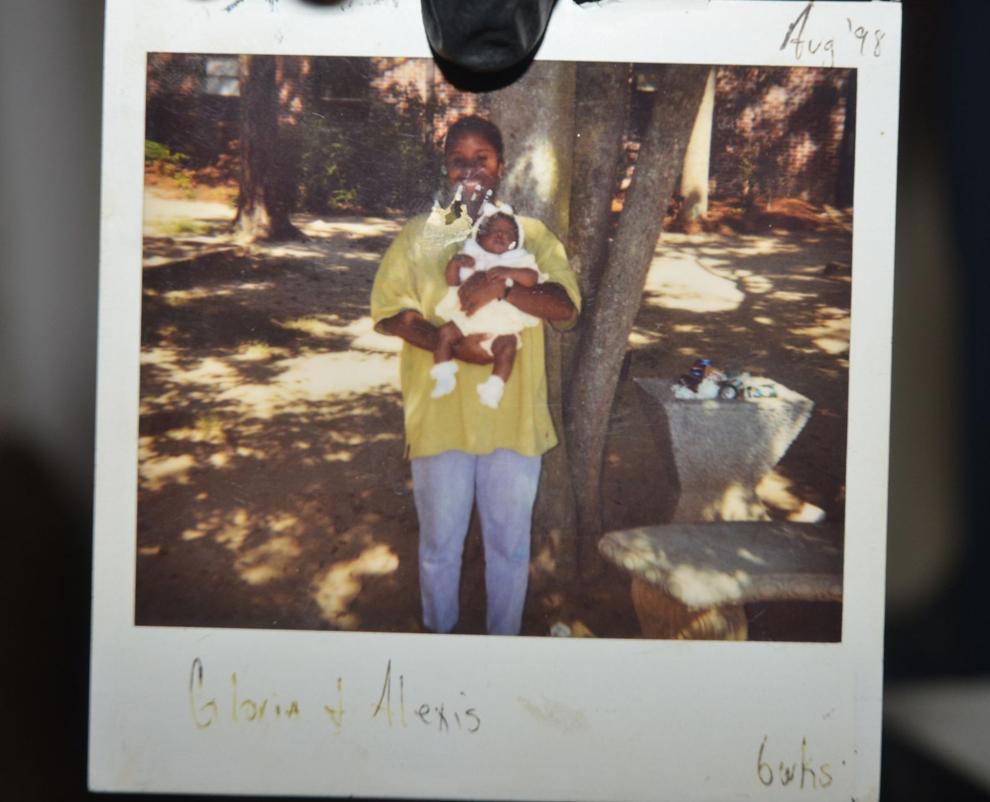 Gloria had been gone overnight, so while it seemed odd that she hadn't called anyone, it wasn't implausible. Besides, the little newborn was so beautiful. And Gloria so happy. 
She named the child Alexis Manigo.
***
Back in Jacksonville, Shanara left the hospital stitched up, bleeding, breasts full of milk for a baby now gone. She never imagined that she and Kamiyah's father, Craig Aiken, would become the targets of police interrogations, public suspicion, harassment and blame. People even accused them of staging it all, of selling their baby.
The teenager suffered nightmares, self-medicated, and contemplated suicide. Anything to ease the pain.
As the years passed, she welcomed her other children. Each birth, each warm baby laid onto her chest felt like the only drug that could soothe the ache of her loss.
Every summer, she held a party on Kamiyah's birthday, never singing Happy Birthday. Who would they sing it to? She always bought a cake though. And every year, she put the cake in her freezer. If Kamiyah returned, she would show it to her, proof of her love.
***
They called her Lexi for short.
She grew up mostly in Walterboro with a close-knit family. She went to school, to church, did normal things. And she became especially close to Gloria.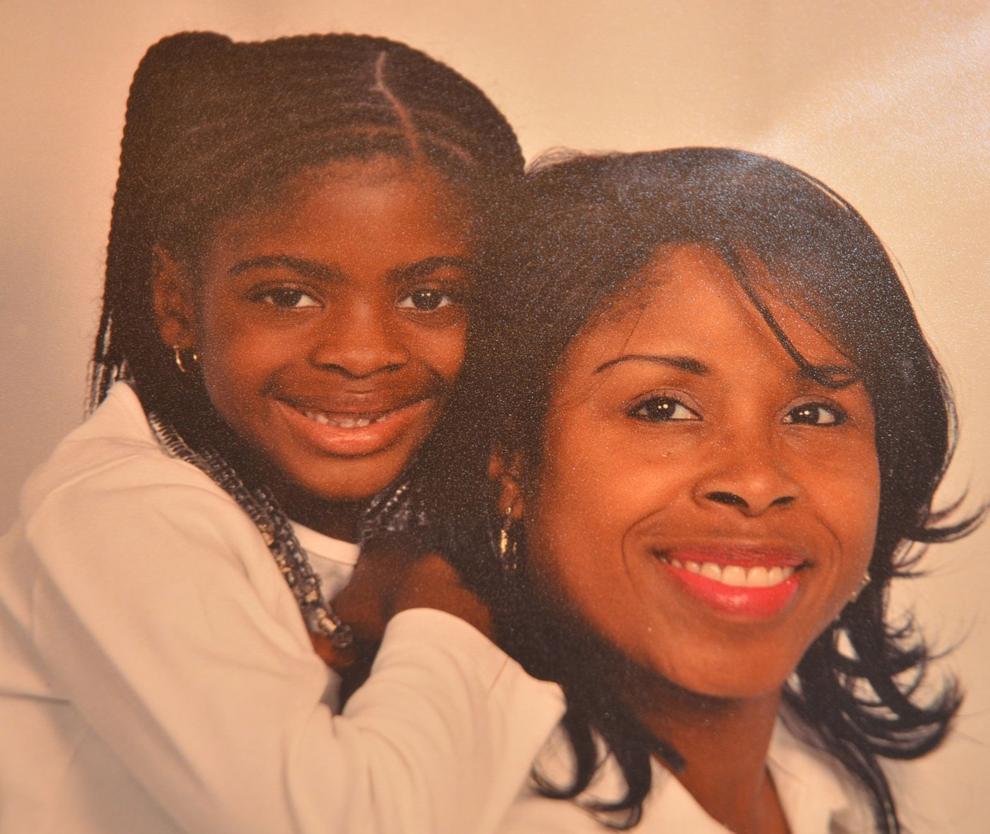 Meanwhile, Gloria left her boyfriend, regained custody of her sons, and remarried happily. Alexis grew up going to her big brother's basketball games. She went to prom. She was a junior usher. 
It wasn't until she turned 16 and landed a job — and therefore needed her Social Security number — that Gloria collapsed on their front porch. 
"I have something to tell you."
Gloria offered to turn herself in, but Alexis said no.
A year and a half later, in January 2017, the police called anyway. The National Center for Missing and Exploited Children had received two tips identifying Gloria as the Florida kidnapper. They had a court order for two DNA tests.
At 4:50 a.m., the police arrived. Gloria's husband had left for work earlier, and Alexis had spent the night at a friend's house. This time, Gloria was alone. 
***
Almost 20 years after she walked into that hospital room, Gloria pleaded guilty in February to kidnapping and interfering with state custody. Although kidnapping carries a maximum life sentence in Florida, a plea deal limited her possible punishment to 22 years.
Circuit Judge Marianne Aho would make the decision in this strange trap of love and suffering.
To help her rule, Aho held a hearing last month to gather testimony. In a very tense Jacksonville courtroom, Shanara and Craig sat up front behind the prosecutors' table. Gloria sat just feet away at the defense table. 
And way in back: Kamiyah.
Now 19, she sat off to herself near the courtroom doors, as if in neutral territory. Only her attorney accompanied her.
She'd planned to testify but in the end did not. It was, for her, a no-win situation. She loved her newly discovered biological parents and siblings. But she also still deeply loved Gloria, the woman who by all accounts had raised her well, even spoiled her, and remained a key source of comfort.
Kamiyah let previous interviews, ones in which she expressed her love for Gloria, speak for her. She wanted Gloria released with time served.
Shanara and Craig, however, wanted Gloria to pay — and pay dearly.
Yet, what is a punishment that punishes a victim of that very crime? As Gloria suffered, Kamiyah suffered.
Judge Aho listened carefully from her raised bench.
Shanara was the first witness to address the packed courtroom. Through tears, she began to explain that she was a teenager in love when she became pregnant.
"I was happy," she managed to say.
But with those words, sobs heaved from her chest. The courtroom waited patiently. Many people on hand — none more so than Shanara — already had waited so long for this moment of justice after years and years of pain. They would wait longer.
Shanara struggled to continue.
"I was real happy because I had been through so much in my life, and now I was having a baby. Everything seemed right. Everything seemed right — like God was giving me another chance to straighten up. And I had a reason to."
She had felt hope.
Little Kamiyah arrived at 6:55 a.m. on July 10, 1998. Shanara recalled snuggling all 8 pounds of her newborn, warm and swaddled in a hospital blanket. She choked out four words about those moments, the only ones she'd had to remember Kamiyah for all 18 years:
"She was so beautiful."
***
Craig Aiken is a tall, thin man with a gentle aura. In court, he folded himself into the witness seat and began by reading a statement about Gloria and those moments 20 years ago when she stole Kamiyah before he'd even gotten to see her. 
"That seems like a long time for some people," he began, "but I remember it like it was yesterday. And I still feel like it was yesterday. I know she remembers because it was also the day she kidnapped my daughter, and ever since that day she has destroyed many, many lives for her own selfish reasons."
Gloria dabbed her eyes beneath round glasses with a tissue, carefully and precisely, one eye and then the other.
Over the years, Craig explained, he'd pictured himself finding his daughter and, like a superhero, flying into a burning building to rescue her. Then, he'd soar away with her safely in his arms. He never imagined he'd be sitting in front of a judge and the woman who kidnapped her.
Craig looked firmly at Gloria then.
"You got to pay for what you did."
***
After her arrest, Gloria and Kamiyah still spoke on the phone every few days. They wrote letters, even as Kamiyah spent time with her biological family — the siblings, the grandparents, and aunts and uncles in Florida she now loved, too. But when Kamiyah visited them, Gloria still called. So did her family in South Carolina.
The intrusion needled Craig.
It taunted Shanara.
The name that appeared on Kamiyah's cell phone under the contact "Mommy" wasn't hers. It was Gloria's. 
Alexis Manigo, born Kamiyah Mobley, writes letters back and forth with Gloria Williams, who she still loves. Florida State Attorney's Office/Provided
From the witness stand, Shanara accused Gloria of manipulating Kamiyah for her own defense. A feisty woman in a navy blue dress, Shanara fixed her furious eyes onto the kidnapper who stole her baby. And now wouldn't let her go.
"Leave. Us. Alone!" she screamed at Gloria.
Then, she looked out over the courtroom at that baby, beautiful in an ivory summer dress and long, soft black hair.
"I am your mother, Kamiyah," she hollered. "I am your mother!"
***
With Gloria's ruse revealed, Shanara hoped to reclaim a future with Kamiyah. After all, she could be the one to see her head for college, marry, have children. She could be Grandma.
"The future has so much to offer us," Shanara said.
But to bond with Kamiyah, she needed Gloria removed from the space of Mommy. Shanara told the judge bluntly what sentence she wanted Gloria to receive.
"Death."
After murmurs sifted across the courtroom, Shanara added that she supported the maximum 22 years.
"I need her away from my child. I wish you could do a no-contact order, too, because if me and the child's relationship can get along, I need her away — far away, where she cannot contact my baby, where my baby can't even get to her."
Craig also asked for the maximum sentence. He, too, wanted Gloria's influence over his daughter ended.
"What she has pumping through Kamiyah is lies," he said. "What I have pumping through Kamiyah is blood."
***
Gloria, who's now 52, took the stand last. Calmly, in a grey suit and a tight bun, she testified for more than two hours. In the end, she addressed the people she had wronged.
"I really just cannot tell you what was on my mind, in my head back then," she said. "I was a different person. My head was in a different place. I was just broken. I had a broken heart. I had a broken spirit."
Prosecutor Alan Mizrahi grilled her about why she hadn't left the abusive relationship, which Gloria said included choking her until she passed out and jerking her arm out of the socket. She blamed the miscarriage on her former boyfriend's abuse.
"You chose to stay with him as opposed to leaving him when he was abusive?" Mizrahi asked.
"I tried to bring peace," Gloria said. "I assumed, because he apologized and said he wasn't going to do it again, then he would not do it."
She'd thought she could help him, change him.
"He took me to a place that was dark, and my soul and my spirit was broke. My heart was broke, and I don't wish that on anybody," Gloria said.
She claimed that she hadn't planned to kidnap a baby when she drove to Jacksonville and walked into a hospital. Yet, the joy she felt raising Kamiyah wasn't hers to take, she admitted.
"It was you, and only you, that took that identical joy away from Shanara Mobley and Craig Aiken and that family, correct?" the prosecutor asked.
"Yes."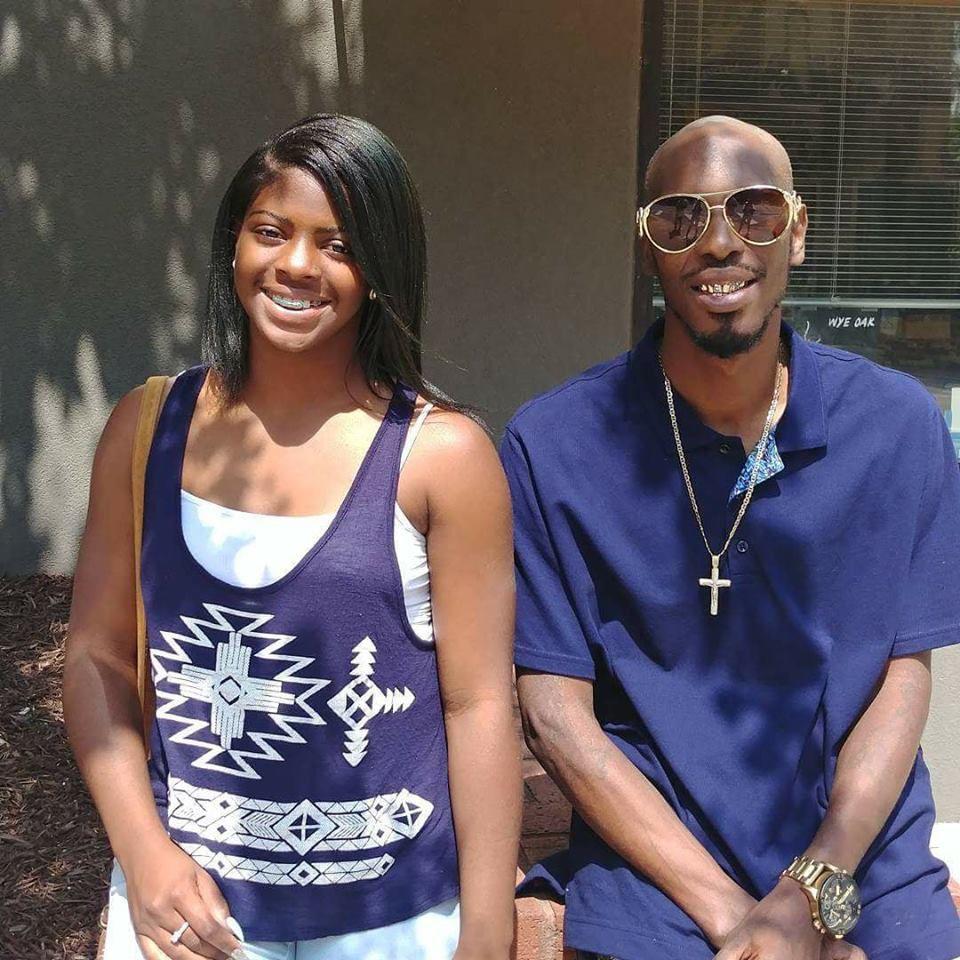 ***
Last, Gloria spoke directly to Shanara and Craig who glared back from the front row.
"I know I wronged you," she began, "and I'm so sorry. So many days — so many days — so many days I just wanted to pick that child up and say, 'Come on, let's get in this car and go.' I just couldn't. When I left Jacksonville, I didn't look back. I didn't know what you went through."
She insisted that she hadn't meant to hurt them.
But she had. And she was sorry.
"I know you hate me right now."
Gloria halted again, took a deep breath, and stared down at her lap. 
"I just love that child so, and I never meant to hurt you, never meant to cause you any harm. Any pain. Any of that." She whimpered softly. "And I'm sorry! I hope you can find it in your heart to forgive me."
Then she called that young woman Kamiyah.
No longer Alexis.
"I will always love you — always. The joy that you brought me, I thank God the world can't take it away from me." She shook her head slowly.
"But you're not mine. Your mother and father are sitting right here."
***
Kamiyah drove back to Walterboro where she will remain, for now, in the little white house where Gloria raised her. People in town still call her Alexis. Gloria's husband, parents and extended family remain supports, and she has a brand new job.
She has wanted one since that day Gloria told her the truth on the front porch.
She's also supposed to be studying for her driver's permit, although she hasn't had much time lately. And with her new government ID, she can visit Gloria in prison. Although Shanara asked the judge for a no-contact order to keep them apart, Judge Aho did not grant it.
Kamiyah can do all of this now because, for the first time in her life, she has a Social Security number to prove she exists.
She got to pick the name on it, her official legal name. 
She chose Kamiyah Mobley.