The Charleston region is among the nation's fastest-growing areas, but it also has a longstanding reputation for being wary of outsiders.
This rap might date back to the carpet-bagging days following the Civil War — or even before that, as abolitionist voices were seen as a threat to the South's economy and way of life. (That's a reason why the Quakers were the only religious denomination that didn't thrive in the "Holy City"; their historic graveyard now has a county parking garage on top of it).
Whatever the case, the late author Pat Conroy highlighted Charleston's legendary approach to outsiders in "The Lords of Discipline."
Though fiction, Conroy's novel riffs on the true story of a whale that entered Charleston Harbor in the late 19th century.
"For two days the harpoonists pursued the whale around the harbor until the beast died of its wounds and the exhaustion of the chase. It was dragged ashore, photographed, butchered and its bones preserved and reassembled on the museum's ceiling," he wrote. "The cadet from Florida recognized in the epic of the baleen a perfect metaphor for Charleston's relationship to the outsider."
That said, many think times have changed. The late South Carolina historian George Rogers, in his famous work on the city, "Charleston in the Age of the Pinckneys," talked about how Charleston was an "open" city during its heyday, only to become "closed," as clouds formed before the Civil War.
It certainly seems more open these days, as growth and development continue to change the region at an almost dizzying pace, even for those who only moved here a few decades ago.
That said, here are some tips as far as how to be a good neighbor as a transplant.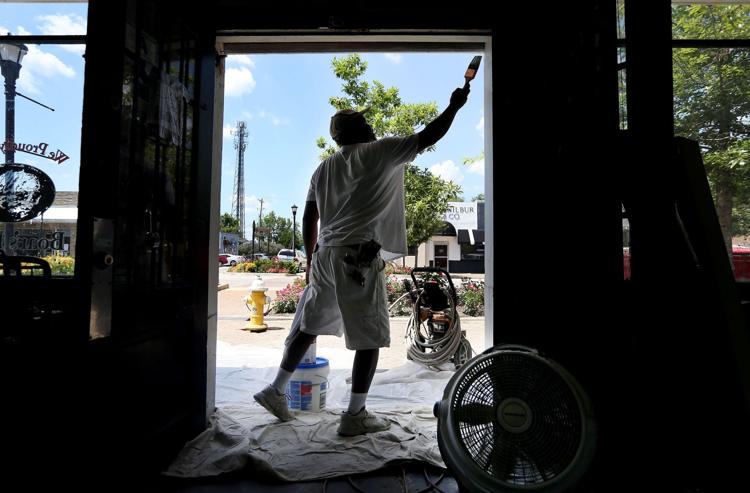 It's my list, based on my own experiences, common sense and a sort of "When in Rome" approach to things:
Be polite. Charleston often ranks atop national lists of friendly or polite cities. Aside from that whole Civil War business, it rings true and being polite will help you blend in. The worst thing someone might say about you is, "Bless your heart."
Be involved. Join groups. Attend stuff. Support nonprofits, religious institutions, community groups. Charlestonians can weary of tourists because they come and go so quickly. Those who stay longer make the city what it is. They build its institutions, its sense of place. And they're appreciated for that, even as some grumble about how crowded it's getting here.
Be wary about sharing. While you might have loved your former neighborhood/city/state, be wary about talking too much about how certain things were better there. A skeptical local might wonder, "If things were so great, why did you move?"
Be accepting. Make peace with the fact you have to share the Palmetto State with Palmetto bugs ... and coyotes, alligators, sharks, jellyfish and other wildlife that, at times, are seen as mixed blessings at best.
Be aware. Realize that history matters here. It's not that Charlestonians like to live in the past (though some arguably do), but one of the most unique aspects of this place is its more than three centuries of history, which is a lot by American standards. (Transplants who soak up history can find worse places to start than with the Charleston Museum, which still has the whale skeleton displayed).
Be proactive. Get neighbors' input when you're considering a big change to your property. This tip particularly matters for those with homes very close to their neighbors'. A little advance courtesy might fend off an awkward public moment before a local review board.
Be yourself. Charleston is known for its diversity. It was settled by a rich mix of folks from Europe, the Caribbean and Africa, and there were Native Americans here before them.
Be polite, part II. Rinse out your trash can in the summer. Whether it's shrimp shells, dirty diapers or a freezer purge, tomatoes aren't the only things that get ripe when the weather turns hot.
Be able to quote this. Of all the things said or written about Charleston and South Carolina, the most useful might have been this nugget from 19th-century Charleston statesman James Petigru: "South Carolina is too small for a republic and too large for an insane asylum." It is bound to come in handy at some point.
In summary, realize that the best way to fit into your new home here is simply to love it, at least that's what my rector told me once.
And he should know: He's from Canada.
Reach Robert Behre at 843-937-5771. Follow him on Twitter @RobertFBehre.