SPARTANBURG — Nestled in the rolling terrain beneath the Blue Ridge Mountains, this South Carolina town once was known for its 40 textile mills and industrious residents who, in the years after the Civil War, served King Cotton with enough devotion to transform an Upstate urban relic of the Revolutionary War into a prosperous and influential hub of commerce.
But by the 1950s, textile manufacturing in Spartanburg was becoming difficult to justify. Local wages and operating costs were rising; overseas, though, manufacturing costs were low. So Spartanburg's industrial activity diminished and, ultimately, disappeared. The mills became ruins that generated only memories, and then not even that.
For three decades Spartanburg could boast little but its nickname, Hub City, a remnant of its textile days when rail lines crisscrossed through the town. But today, the city is known for something else, something unexpected, something that has nothing to do with its origins or industry. Located here is the state's largest private collection of fine art, and a lot of it is on view around town.
In the 1980s, George Dean Johnson Jr. and his wife Susan (Susu) Phifer Johnson decided to make their hometown a base of operations.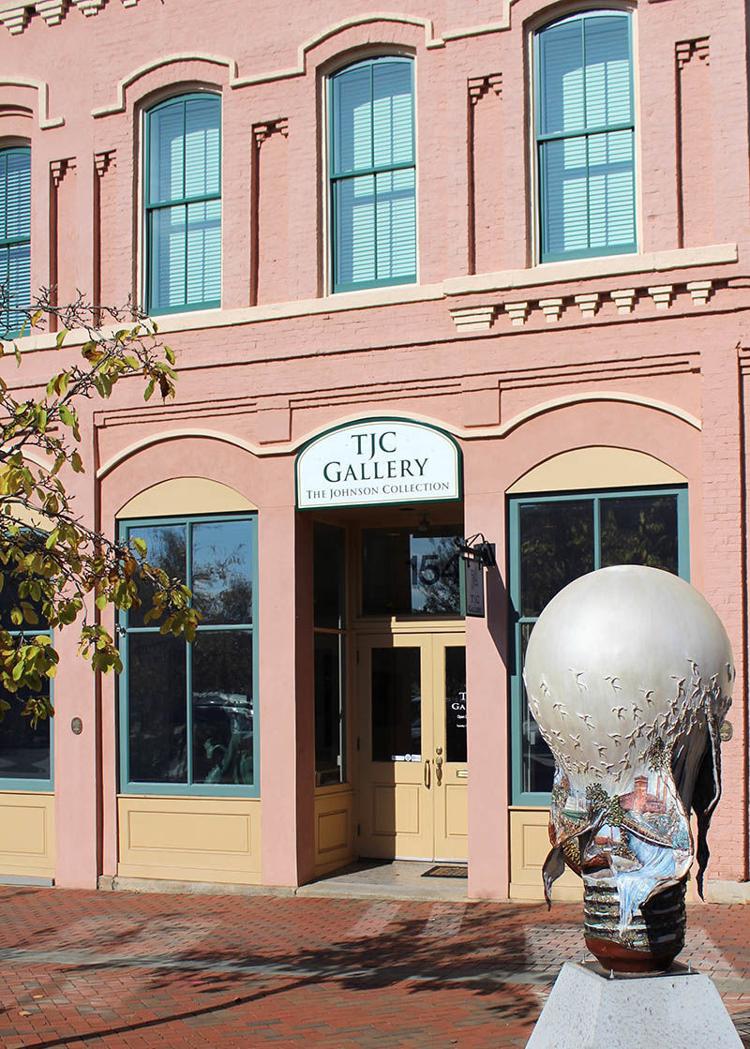 The real estate company, Johnson Development Associates, started to build industrial structures, office buildings, multifamily communities and self-storage facilities. The company insisted on investing in Spartanburg. It acquired property in and around town on which retail centers were built. It secured land for BMW's North American manufacturing plant. It constructed housing to ensure that people who worked in Spartanburg could live in Spartanburg.
Other Johnson ventures, including OTO Development, American Credit Acceptance and WJ Partners, also flourished, watering the family's deepening roots in the city.
All the while, Susu Johnson collected art, lots of art, building a magnificent private collection of works, mostly paintings, associated with the American South. The Johnsons' daughter, Susanna, who studied art history, fundraising and philanthropy at college, encouraged her parents to make their artwork available to the public.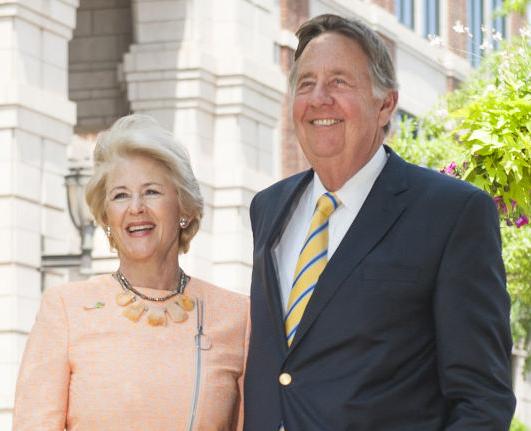 In 2002, The Johnson Collection became a limited liability company. The collection now consists of 1,200 pieces dating back to the late 1700s. It includes a huge variety of styles, time periods and cultural and regional references.
But don't think all this art is sequestered away in a private residence somewhere for the sole enjoyment of the Johnson family. What began as a simple interest in collecting fine art of the Carolinas has become a public enterprise. The inventory has grown so much that it requires a small staff to manage it.
The enterprise is unusual. It's not a nonprofit. It has no board of directors. It can't accept donations. It provides no tax benefit to its operators. It generates no revenue. Rather, it is a philanthropic venture with millions of dollars in annual expenditures.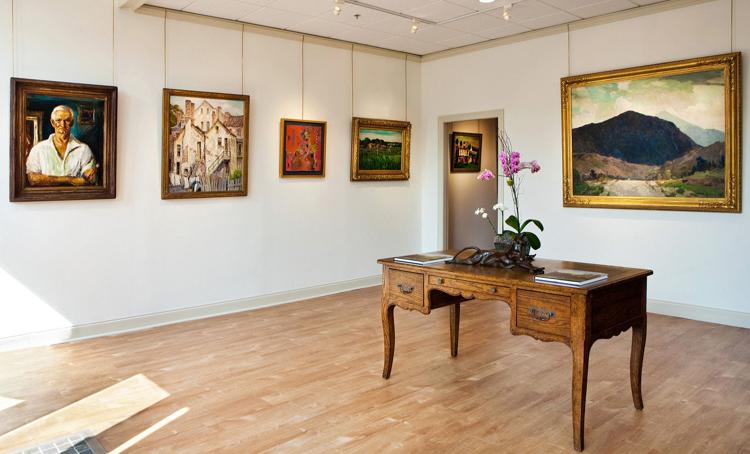 The Johnson Collection organizes exhibitions, publishes catalogs, lends work to other institutions and flings open its doors to scholars. It also hangs paintings at a variety of nearby venues, including Converse and Wofford colleges, the George Dean Johnson Jr. College of Business and Economics at the University of South Carolina Upstate, the new AC Hotel in downtown Spartanburg, a small charter school in the area and other locations.
The Johnson Development Associates' four-story office building in the heart of the city, One Morgan Square, is a central repository of art in the collection. Pictures hang in the lobby and in the corridors and in the private offices. The small suite occupied by The Johnson Collection staff includes a climate-controlled storage room with sliding partitions. A small gallery steps away on Main Street displays a fraction of the works, often in partnership with a community organization.
"They truly see themselves as stewards, not owners," said Lynne Blackman, the collection's spokesperson.
Today, Spartanburg, which also is home to Denny's corporate headquarters, an impressive cultural center and a regionally famous independent book shop and publisher, is really Arts Hub City.
The city sponsors public art projects to enliven the refurbished downtown area and welcomes opportunities to engage residents through the arts.
In 2016 and 2017, the Chapman Cultural Center spearheaded "See Spartanburg in a New Light," a project that featured nine outdoor installations by artist Erwin Redl, the result of a $1 million Bloomberg Philanthropies grant.
But nothing in Spartanburg, or anywhere else in South Carolina, compares to The Johnson Collection. 
In May 2016, they doubled down on their commitment to make the collection publicly accessible by gifting the enormous "Battle of Gettysburg" painting by James Walker to the Spartanburg County Public Libraries. The 20-foot-long painting, carefully restored after The Johnson Collection acquired it in 2004, is displayed in a custom-made room that includes two interactive touchscreen kiosks that provide a host of information about the sprawling battle scene. To say it's an educational tool is an understatement.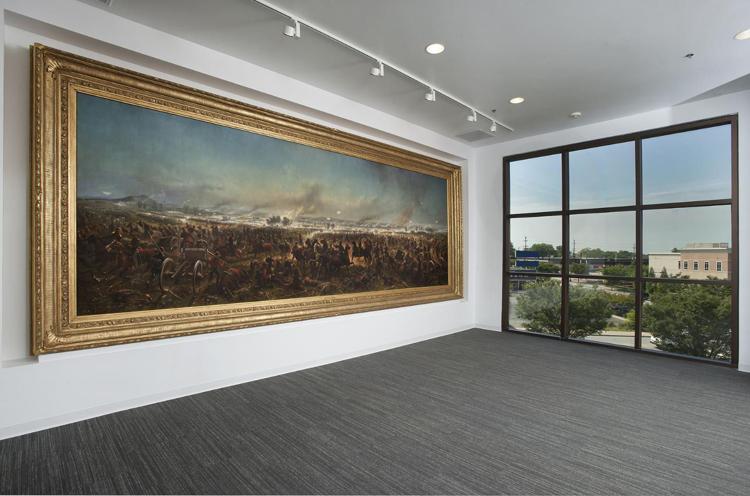 In December 2017, the $20 million, 10-story AC Hotel opened, featuring a traditional brick exterior and a slick, modernist interior. The lobby and bar areas on the main floor and common space on the mezzanine feature more than 40 works of art from The Johnson Collection, all of which were produced between 1933 and 1957 by the artists at Black Mountain College in North Carolina. The school was an unconventional, non-hierarchical, boundary-pushing enclave that attracted faculty and students who would prove very influential, such as Josef and Anni Albers, Robert Motherwell, Cy Twombly, Ruth Asawa, Willem and Elaine de Kooning, Robert Rauschenberg, Jacob Lawrence, Walter Gropius, Merce Cunningham, John Cage and Buckminster Fuller.
Attracting attention
The Johnson Collection is so substantial and of such high quality that serious museum curators and scholars of American art know all about it. One is Sylvia Yount, curator of the Metropolitan Museum of Art's American Wing.
"I so admire what TJC has done in the past few years, prioritizing scholarship and strategic collecting as they've matured from a little-known private collection to one that's become more active in the broader American art field through loans, exhibitions, and publications that recover long overlooked Southern production," Yount wrote in an email.
She has studied, and borrowed, the 19th-century painting by William D. Washington called "The Burial of Latane," which Yount called an icon of Civil War imagery, as well as Henry Mosler's stunning "The Lost Cause."
In 2017, she delivered the lecture titled "A Region of Their Own: Southern Women Artists 1890-1940" at The Johnson Collection's annual Voices in American Art symposium, and then contributed the foreword to the catalog "Central to Their Lives," which accompanies a current touring show.
That exhibit, at the Georgia Museum of Art in Athens until Sept. 23, will travel to the Mississippi Museum of Art in Jackson, the Huntington Museum of Art in West Virginia, the Dixon Gallery and Gardens in Memphis, Tenn., and then the Gibbes Museum of Art in Charleston, where it will be on view in early 2020. It makes two more stops after that, in Jacksonville, Fla., and in Roanoke, Va.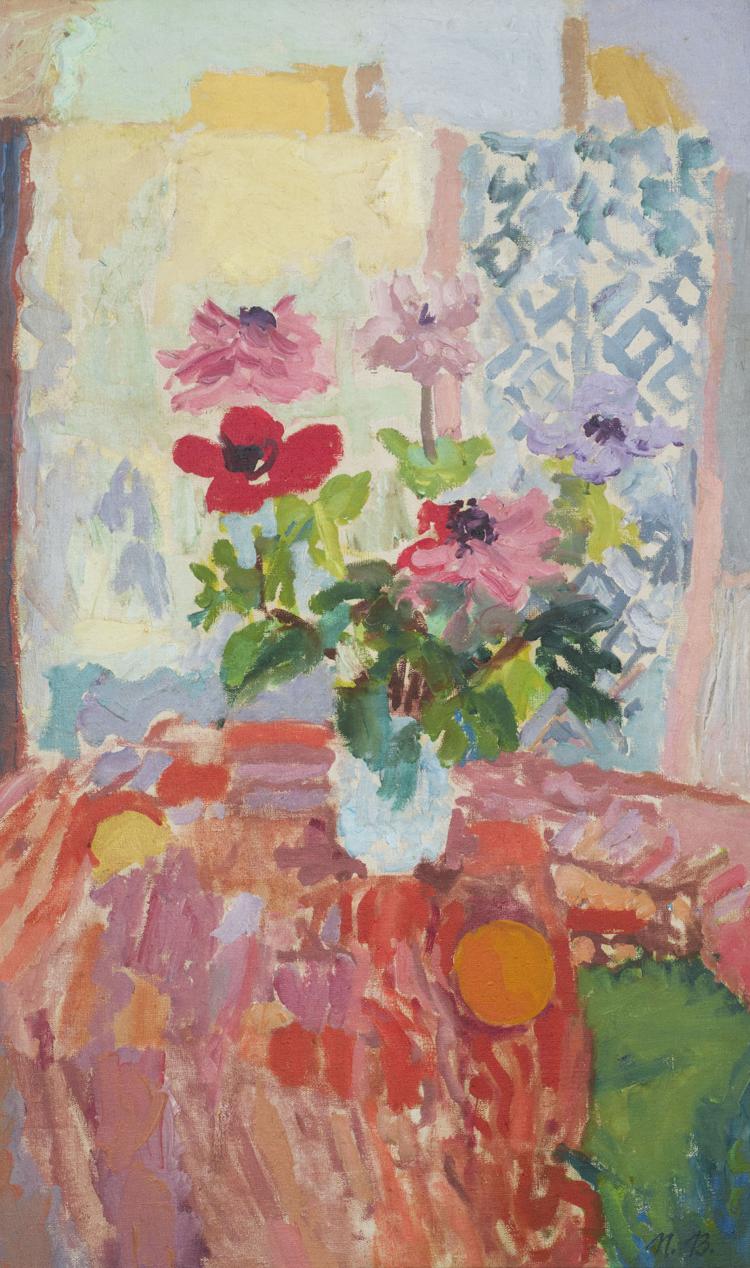 "I think it's fair to say that most of the women represented by work in the current TJC exhibition have received little attention outside of regional museums in the South, if there, despite their often national reputations in their own day," Yount wrote in her email. "The exhibition and, most importantly, accompanying publication (the permanent record of the project) ... should do a great deal to ensure that more academics, curators, collectors and general art lovers are better aware of their lives and work."
Angela Mack, director of the Gibbes Museum and a Spartanburg native, said the Johnsons are among the art collectors who really know what they're doing. They don't acquire works willy-nilly; there is method to the madness.
Peggy Guggenheim, Leonard Lauter, Samuel Henry Kress — they all had a particular focus, acquiring "a concentrated group of objects," which gave their collections depth and substance, she said. The Johnsons have done the same with their emphasis on Southern art.
"That really is the mark of a good collector: somebody who really learns a particular area well," Mack said.
The Gibbes Museum has worked with The Johnson Collection on several occasions, sometimes consulting informally with one another, sometimes collaborating formally, Mack said. The museum has hosted two previous exhibitions of work from the collection during the last decade or so. "Central to Their Lives" will be the third.
"It's going to be a real testament to what women have done in the South for a very long time," Mack said of the show. "And I think people are going to be surprised when they see it all together."
Geordy Johnson, CEO of Johnson Development Associates, said the show is an important reflection of his mother's feminist concerns.
"It's a life priority for my mother, promoting women's interests," he said.
Wanting to share
Leo Twiggs, an Orangeburg-based artist known for his batik paintings that often present themes relevant to the South, is among a number of African-American artists whose work can be found in The Johnson Collection.
Two years ago, he completed a nine-painting series called "Requiem for Mother Emanuel" which was a reflection on the 2015 murders of nine members of Emanuel AME Church in Charleston. By the time the series was exhibited at the City Gallery at Waterfront Park, all but three of the works had been sold.
That's when Lynne Blackman swooped into action, arranging for the purchase of the remaining three paintings. But she didn't stop there.
Concerned that only one public viewing of the powerful series had been arranged, Blackman went to Susu Johnson to pitch an idea.
Before long, the complete series was on display at the TJC Gallery on Main Street and then sent to The Mint Museum in Charlotte. The response in both places was tremendous, Twiggs and Blackman said.
It helped that the Carolina Panthers head coach Ron Rivera and several players went to see the paintings in Spartanburg, and that a video of their visit was broadcast by ESPN.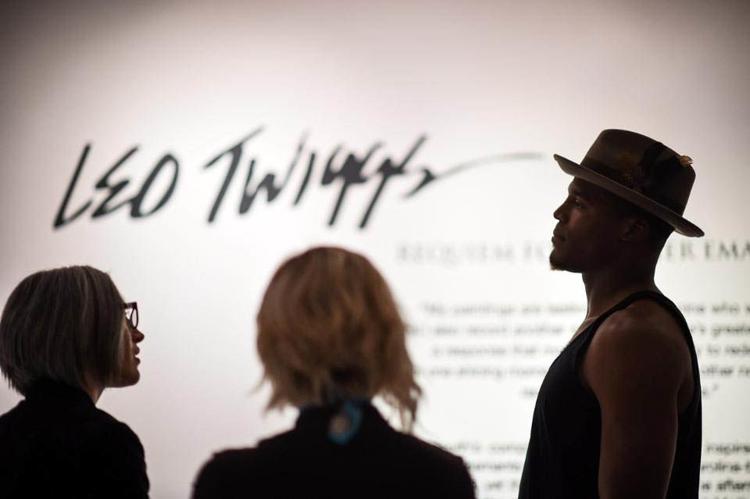 "The Johnson Collection was instrumental in taking Mother Emanuel and putting it in the national eye," Twiggs said. And it kept the series together for nearly two years, he added. "Lynne was tenacious about getting it out so the public could see it. ... She felt it should have a wider audience."
Neither Wofford College nor Converse College have a scholar of American art on their faculties, so The Johnson Collection has created a part-time curatorial position (currently vacant) for an Americanist who can teach courses at the nearby schools, according to Chief Operating Officer Sarah Tignor.
"We're cultivating an interest among students in Southern art," she said.
The downtown gallery is used for the same purpose, luring not just students but many others to the small space where they can admire a range of paintings regardless of their level of expertise. Currently, the gallery is collaborating with The Children's Museum of the Upstate on a special show that features key abstract works from the collection and a variety of paintings by young people modeled on the masterpieces.
In this way, and in many other ways, The Johnson Collection demystifies great art, brings it to street level and encourages all to enjoy it.
"The thing about the Johnsons is that they want to share," Mack said. "They do it out of the goodness of their hearts, and that is just tremendous."