It's a common story in the neighborhoods around Charleston's Colonial Lake: In a series of incidents dating to 2015, rising waters swamped narrow, picturesque streets, welled up to destroy ground-level ductwork, and even entered some historic homes. 
But now, six years on from that first flood and just two years after the city's architectural board adopted some guidelines for how to do it, more and more homeowners are lifting their houses to avoid flooding. More intense rains and high tides brought by climate change mean the conditions that create this watery threat aren't going away.
For Allen and Lee Kaplan, who live on Logan Street, the decision was an easy one. The electrical systems and ductwork under their home, built in 1861, had been destroyed four times by floodwaters.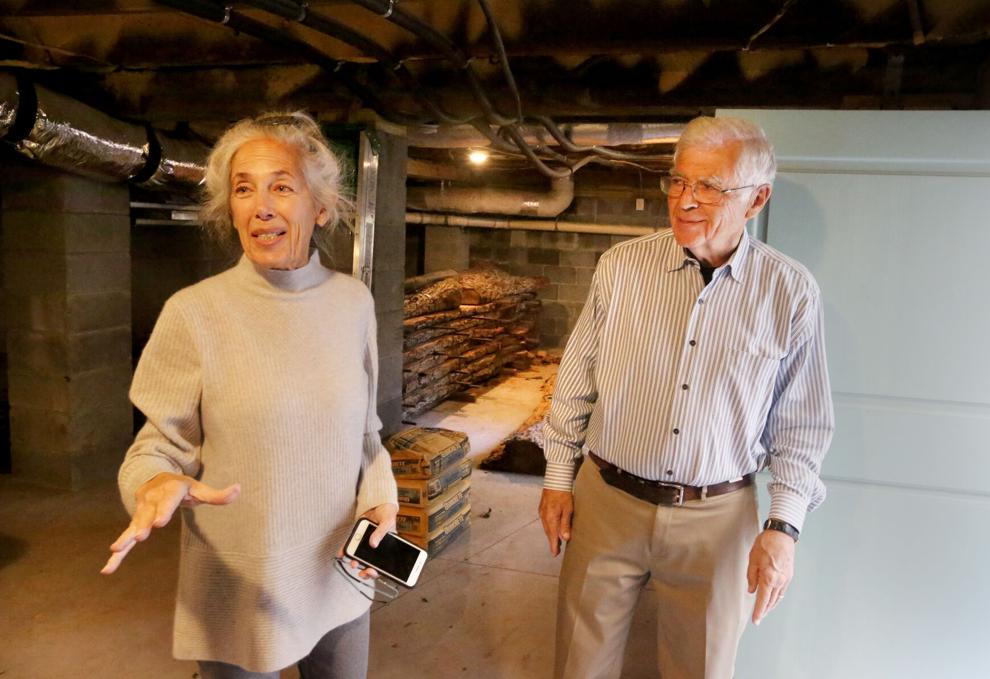 In the worst flooding event, Lee Kaplan said, "We could see it in the vents. We heard it sloshing." The waters came within 2 inches of the home's interior, contractors told the couple later. 
But they were committed to staying on the peninsula, and any house they moved to might also need to be lifted at some point. So they decided on an elevation, which would end up keeping them out of the house for six months of 2020. The entire house was jacked 6 feet in the air, and workers kept almost all of their furniture, including a grand piano, inside. Window units kept the house cool during the city's steamy summer.
Homeowners considering following the complex process that the Kaplans and many others have undertaken should keep several factors in mind.
The first and most significant is money. Rick Rockwell, whose company Rockwell Construction has completed several lifts on the Charleston peninsula, including the Kaplans', said it's rare that a job comes to less than $500,000 when all is said and done.
In many of the most flood-prone areas of the city, Charleston's poor soils, which were historically piled on top of creek beds as fill to create more land, make a poor bedding for a new foundation. So workers may have to drill dozens of small piers down to the region's marl, a stiff clay-like layer that can bear the load. 
This adds to the price, which also includes hiring a company to place the house on hydraulic lifts and all the work to create the foundation below. Then it's on to constructing a foundation that meets aesthetic guidelines for historic structures. That has become a challenge; key items like Savannah gray bricks, favored because they match the feel of historic areas of the city, have become hard to find in recent months, Rockwell said.
Another key consideration is how high to go, said Becky Fenno, an architect who worked on the Kaplans' home. 
There are rules from the Federal Emergency Management Agency that dictate how high to go, and many historic homes don't meet them. But, Fenno added, "Do you go a little bit higher so you can use the underneath of the house, so you can park or you can use it for storage?"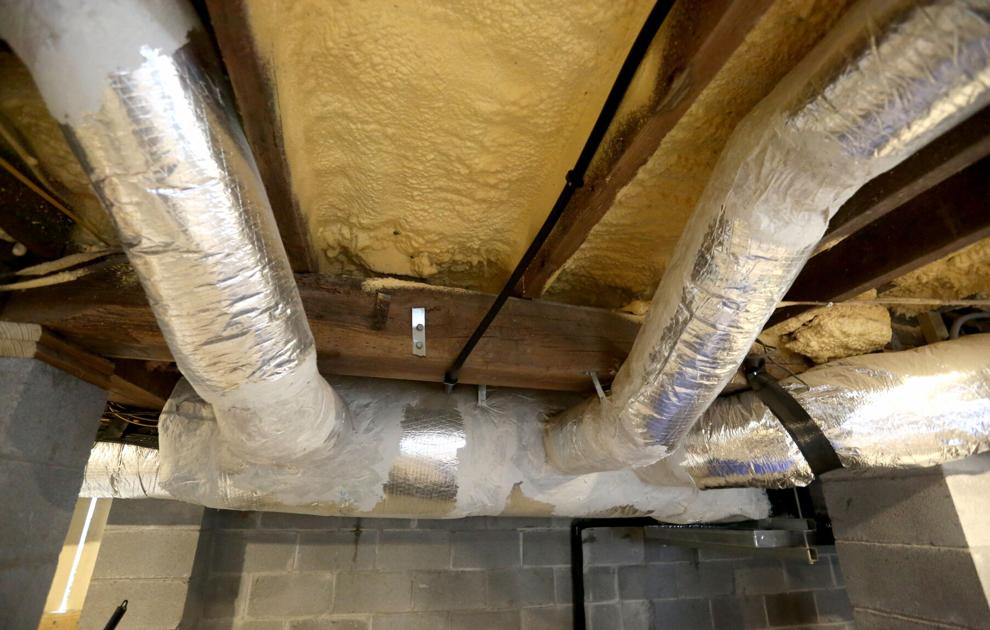 In the city's historic district, such a drastic alteration will inevitably end up with the city's Board of Architectural Review, a panel that mulls aesthetic changes as subtle as paint color. And in the foundations of homes like the Kaplans', certain features might be required to add interest instead of creating a concrete monolith: windows and recessed portions to break up the wall space, and a curving brick staircase that mimics some other old homes with basement apartments.
"You really try to look at your particular property, and how (to) create a really beautiful entryway," Fenno said.
Rockwell sees the lifts themselves as a form of preservation, as flooding gets worse. "I'm born and raised here, and I can't remember some of the streets I'm working on flooding like they do," he said.
The particularly tight quarters of Charleston's historic sections add another challenge. Construction and lifting teams have to plan carefully to maneuver their equipment where it needs to be, and to avoid disturbing other properties.
"You're so tight with your neighbor, that just creates challenges and you have to communicate with the people around you," Fenno said.
One such example is a townhouse on Poulnot Lane that was actually attached to a home around the corner on Queen Street. The project team didn't know beforehand whether the wall would be easy to separate, said Gary Walters, the general contractor and also partner to the owner of the home, Renee Chenue.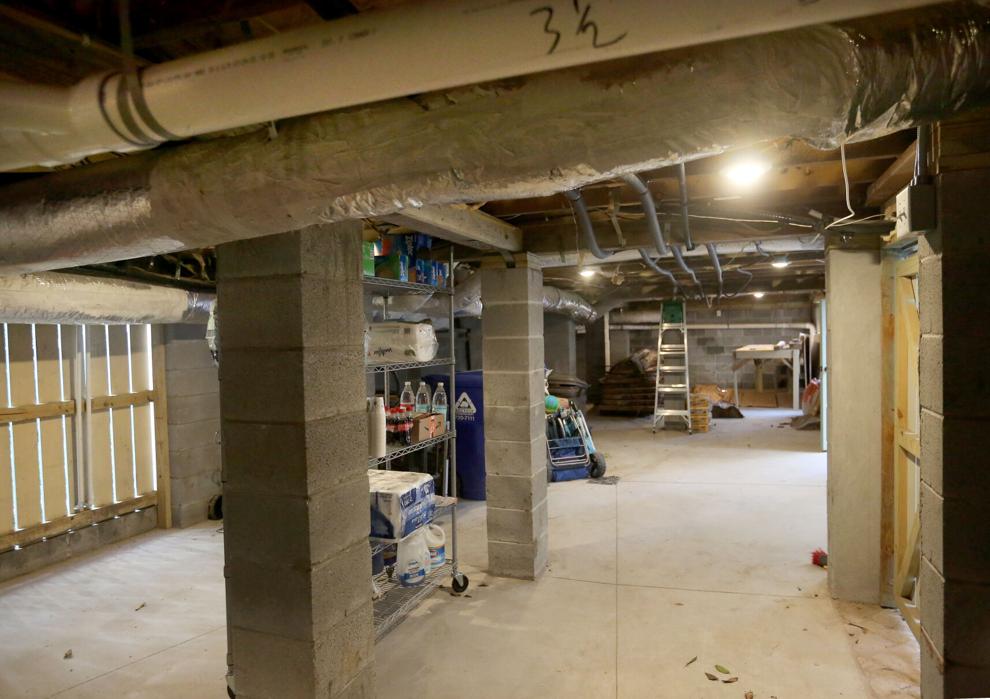 Chenue's home had been flooded but she didn't want to leave. She also saw the 2018 lift as an opportunity to reorient the tilting house, with floors so out of grade that her swivel chair would routinely roll across her upstairs office when she stood up. 
"We didn't know really how the houses were constructed until Gary got in there," Chenue said. "It turned out it was very possible to decouple and move (the house over). My neighbors were not impacted structurally at all."
Walters said homeowners need to research their team, and make sure their architects and builders have the experience to do the work. Fenno agreed, saying it's ideal to find a contractor who is used to working on existing structures, and not just building new homes. 
The same advice also extends to the contractors looking into the homeowners, Walters said, adding, "Make sure (clients are) stable and have the funds to do this."
For the Kaplans, the lifted home has created peace of mind when the skies open up and pour flooding rains on the city. They also installed new drainage that has kept their driveway, where one car previously drowned, clear. In the storage space that was created under the home, there's also a recess in case they ever want to install an elevator; Lee Kaplan is 76, and Allen Kaplan is 81.
The couple took out a home-equity loan of $400,000 and used savings to cover the rest, but hope that more grants or tax credits might one day help others to follow their path.
"I think it would really help people," Lee Kaplan said.
Right now, options are slim. FEMA offers a maximum $30,000 grant to update a home to new flood codes, and the city of Charleston has handed out only a few grants to help with home elevation. The S.C. Department of Archives and History also offers limited tax credits for some historic preservation.