Catholics are on the move in North America, and many of them are moving to South Carolina.
According to the Catholic Diocese of Charleston, which includes all of South Carolina, church attendance in the state grew from 164,808 in 2007 to 201,671 in 2016, a 22 percent increase. The most dramatic growth was seen in around Rock Hill and Beaufort.
The newly arrived families filling the pews were highlighted at a recent bishops' meeting in Charleston, where leaders from Georgia reported that they saw similar growth, likely partly because of immigration from Latin America, according to a report in The Catholic Miscellany.
In South Carolina, where the most recent figures place the Catholic share of the population at about 10 percent, church leaders attribute the growth to a different sort of migration: The Catholic faithful are moving from traditionally Catholic northeastern states to the warmer climes of the Southeast, either for jobs or to retire.
Father Jeff Kirby took over as pastor in September at a newly formed parish in Indian Land, an unincorporated suburb near Rock Hill and the North Carolina border. His congregation at Our Lady of Grace Catholic Church has since grown from about 350 people to 1,200, and the brand-new sanctuary now hosts five masses each weekend instead of two.
Kirby said most of the members are newcomers who came for jobs in the bustling Charlotte metro area.
"The first thing I want to stress is welcome," Kirby said. "I tell people this is the church created by Jesus Christ. It's his gospel, and he's pretty clear that all are welcome."
Kirby said he has even seen some lapsed Catholics make their way back into the fold, attracted in part by the charismatic leadership of Pope Francis.
"He has brought a smiling face to the Catholic Church," Kirby said.
Not too long ago, Indian Land was home to just a handful of Catholic families who often would travel to Rock Hill or Charlotte for mass. Erik Lengers, 39, remembers taking long car rides into the city to attend church services and Catholic school. He says his family, descended from German and Irish Catholics, sometimes felt out of place even after a generation owning a horse farm in Indian Land.
"They were good Protestant people who probably never knew a Catholic," Lengers said of his neighbors, "so there were some misconceptions maybe."
Local families would sometimes invite the Lengers to attend worship services at their churches in town, a bit of light evangelizing that Lengers said his parents didn't mind. Once when he was 10 years old, he remembers a boy on his soccer team confronted him about his faith.
"He said, 'Y'all don't go to Indian Land (Elementary). You're one of them Christians, aren't you?' — I knew he meant Catholic, he probably heard his parents talking about it — and I remember kind of laughing on the inside, 'Yep, I am. Pretty sure you are, too,'" Lengers said.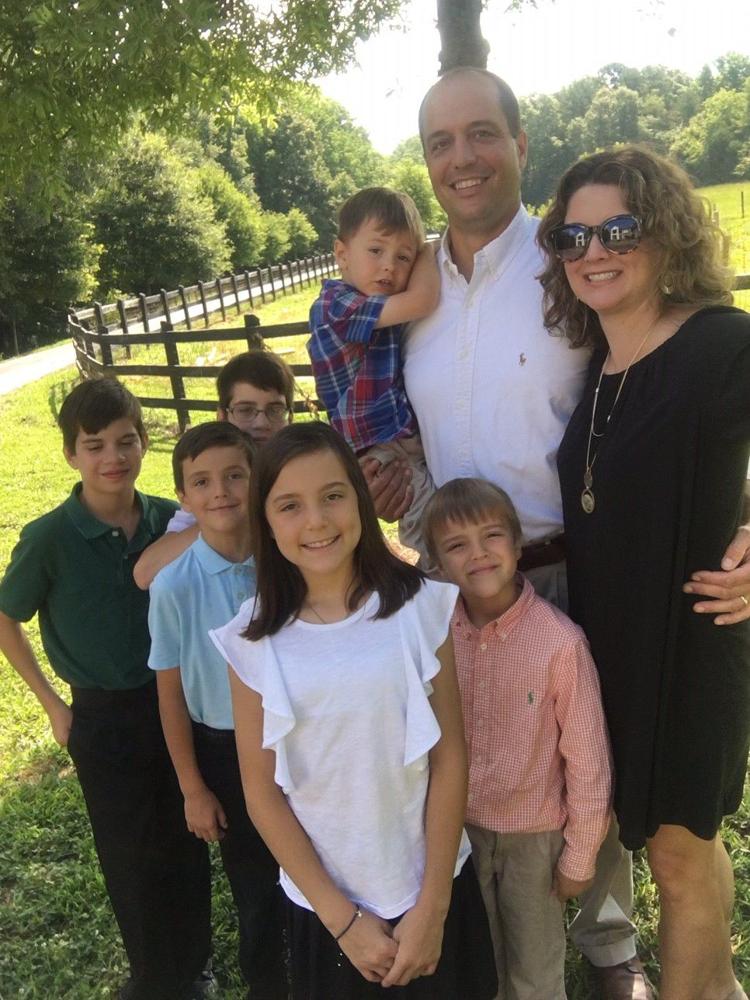 Today, Lengers said he and his wife and six children are glad to have a spiritual home at Our Lady of Grace, in a parish that would not exist if not for all the new arrivals. His daughter, Madeline, has joined the Saint Cecilia Choir, and his sons have joined the Troops of Saint George outdoor scouting group.
On the other side of the state, the Lowcountry Deanery is seeing an influx of retirees joining parishes in Beaufort County. Monsignor Ronald Cellini, head of the deanery and pastor of the Parish of St. Gregory in Bluffton, said he registers 15 to 20 new families every week. 
As in Indian Land, Bluffton was not traditionally a Catholic enclave. He said the Parish of St. Gregory once served mostly people who had descended from a branch of the Pinckney family. Today, thanks to all the newcomers, the parish is about to add an eighth mass to its weekend schedule.
"We take care of the retirees and all the young professionals and other people who take care of them," Cellini said. "So we have a mixed parish: We have senior citizens, physicians and gardeners or construction workers, and young people who run hospitals."
While the retirees are largely from the Northeast, flocking to new communities such as Sun City near Bluffton, Cellini said his parish has also added a Spanish-language mass to serve a growing Mexican-American community. 
"My father was Italian, I'm Italian-American, and the next generation is just American. It's just a process," Cellini said. "Bluffton is a completely new culture. It's different. The dynamics of the community have changed."