During the Great Migration, about 6 million blacks escaped the terrorism of Jim Crow, starting around 1910, and settled in cities up north where they hoped to find jobs and a better life.
One neighborhood in New York City that accommodated many from the Carolinas was San Juan Hill, a dense cluster of tenements located within the larger Lincoln Square community, which occupied the stretch of Manhattan between Central Park West and the Hudson River, and between 59th and 72nd streets.
Horace Mungin, a young transplant from Hollywood, S.C., grew up there.
Mungin, 77, now lives in Givhans, near Ridgeville. An author of numerous books, he will participate in Black Ink: A Charleston African-American Book Festival, scheduled for 11 a.m.-5:30 p.m. Sept. 8, at the main branch of the Charleston County Public Library, 68 Calhoun St.
His latest self-published volume is called "Swing, Hard Bop, Bop & Bebop," a set of prose-poems about important figures in jazz, some of whom he listened to as a teenager and young man living on New York's West Side.
San Juan Hill was a predominantly African-American neighborhood within a neighborhood, bordered by Amsterdam Avenue to the east, West End Avenue to the west, 59th Street to the south and 65th Street to the north. Just south were the Irish in Hell's Kitchen, with whom black residents of San Juan Hill sometimes scuffled; just north were the Italians of the Upper West Side, who were no friendlier to their black neighbors.
Lincoln Square was a hotbed of artistic expression. The Charleston dance craze was born there after pianist James P. Johnson, performing at the Jungles Casino on West 62 Street in 1913, noticed the wild movements of the black stevedores, migrants from the Southeast who worked by day on Pier D and partied by night in San Juan Hill.
Bebop jazz took root there and quickly revolutionized the New York music scene.
A love of books
Mungin was 5 years old when his family relocated to 1618 W. 136th St. in Harlem in 1946. He remembers attending school during the blizzard of 1947. Other students jumped from their seats to peer out the window at the falling snow. Even the teacher couldn't resist staring at the effects of the storm. But young Mungin stayed put. He had been taught in South Carolina never to act out of turn, never to disobey his teacher, never to show disrespect. He waited for permission to move, permission that never came.
"I just sat there till I couldn't take the suspense anymore," he said.
He went to the window and thought he saw white cotton tumbling from the gray clouds above.
"I've seen my grandmother pick cotton and put it in a sack on her back, but never had I seen cotton fall from the sky," he said.
When he was 9, Horace and his family moved into the New Amsterdam Houses, a city project meant to accommodate veterans of World War II and help foster a middle class in a part of town known for its poverty.
But it wasn't long before blacks and Puerto Ricans began to occupy the buildings. Nearby, the great jazz pianist Thelonious Monk inhabited an apartment in the Phipps Houses, another housing project located on West 63rd Street. Monk sought musical inspiration outdoors, sometimes raising eyebrows (including Horace's) with his odd behavior.
The young South Carolina native attended public school and quickly discovered the library, where he spent hours reading. As a boy, he landed a job at Al & Ben's store restocking the candy, sodas and comic books and earning $7 a week. At the end of each month, the leftover publications would be sent back to the distributor, except for the "Alfred Hitchcock Reader," which Mungin devoured, amazed by the plot twists that came at the end of the stories. He thought: This is what I want to do.
As a teenager he became obsessed with basketball and jazz, and he loved to visit Manny's Music shop.
"I'd go by and just look at those flutes," he recalled. Jazz players were incorporating Latin rhythms and dance styles into their music, which meant the instrumentation often included flute. Mungin found the sound enchanting. Eventually, his aunt gave him money to buy a used flute, and the delighted young Mungin took some lessons and listened to lots of records that employed the wind instrument. He played in a few bands but never quite "got it together," he said.
Back in the library, he continued to read. When, at 18, he joined the Army for three years, following in the footsteps of his father, he took with him a collection of short stories by Ernest Hemingway, "The Prophet" by Kahlil Gibran and a volume called "How to Improve Your Vocabulary."
Driving the A train
After advanced training, Mungin got orders to ship out to Hawaii, but he didn't want to go; he had heard it was expensive and that the military environment there was unfriendly to black people. So he joined the 82nd Airborne Division instead and spent six weeks training at Fort Bragg in North Carolina. The physical activity was intense but welcomed.
"It got me jogging for 40 years, until my knees went in 2000," he said.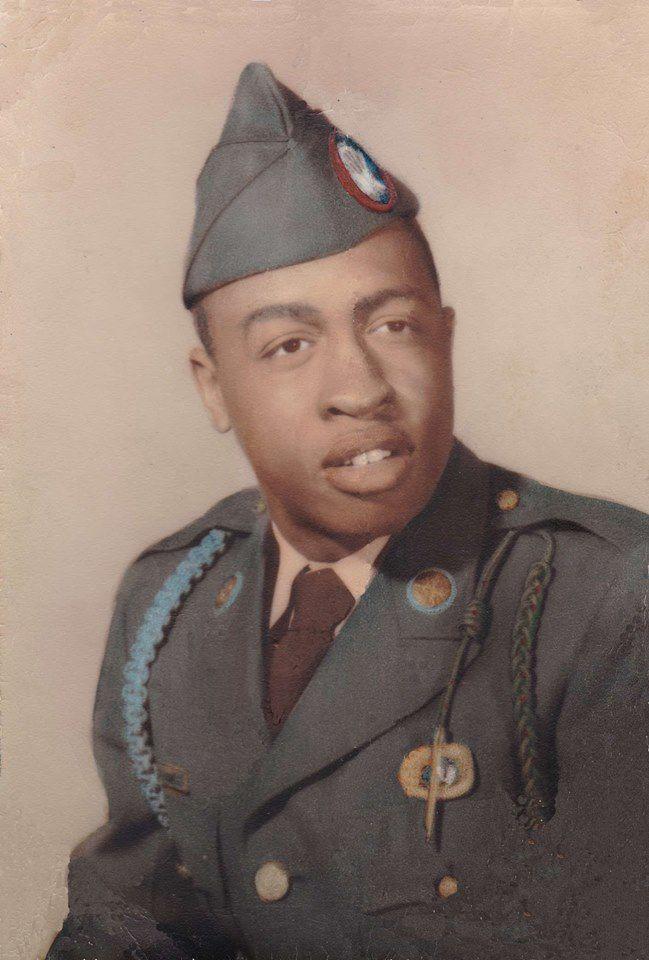 In early 1961, Mungin was sent to Bamberg, Germany, where he was forced to grapple with the persistent segregation and racism within the military that he had hoped to avoid.
"White soldiers had the run of the town," he recalled. "Black soldiers had one street."
When he and a friend stopped in a bar after buying shoes one day, dozens of white faces turned to glare at them and the racial animosity heated up. Before long, a brawl developed that had to be broken up by MPs, who loaded the soldiers, black and white, into trucks that transported the group back to base.
So Mungin wrote an article he titled "The Long Arm of Segregation," eventually having it typed up into a proper manuscript he submitted to Ebony Magazine.
"Several months later, I got my first rejection slip," he said.
But that didn't stop him. After finishing his military service, Mungin kept reading and writing, especially poetry that was inspired by his volunteer work in the streets of New York City where the scourge of illicit drugs threatened poor blacks. He also met Gussie, the woman who would become his wife, on Nov. 22, 1963, the day John F. Kennedy was assassinated. They were both guests at a wedding. The following year they would wed.
During the first half of the 1970s, he edited the magazine "Black Forum," which published works by young black writers. He also became enamored with the great Russian novelists who could create whole worlds in their books. And he adored the short stories of Isaac Bashevis Singer, especially the rhythm and expressiveness of his prose, he said.
All the while, starting in 1968, Mungin drove subway trains for the Metropolitan Transit Authority. He spent hours every day underground with commuters using the A and D trains, traveling between Manhattan and Brooklyn. He kept a notebook in which he recorded interesting observations, and eventually compiled his subway stories in a book.
He remained employed by the MTA for 20 years, until 1989, when he qualified for retirement. But early on, he was tempted to quit. He had heard gruesome stories about gunshot victims, suicides and accidents, about body parts strewn on the streets below the elevated tracks of Brooklyn. "What kind of job is this?" he wondered, aghast. But he stuck with it, made a career out of it, one that afforded him an opportunity in the mid-1980s to build a house in South Carolina to which he would soon retreat.
Growing vegetables
You can take the South Carolinian out of the South, but you can't take the South out of the South Carolinian. Mungin grew collard greens in a trough outside the window of his New York apartment. He visited family in the Lowcountry. He dreamed of returning.
He recalled the day when, as a child, he delivered lunch to his uncle at the auto shop in Hollywood then took the dime he received for his efforts to a nearby store where he asked for an ice cream. He remembered how the white people turned to stare at the black child who dared to present himself at the front of the shop.
"What do you want, boy?" someone snarled, insisting that Mungin take his dime to the rear window meant for serving Negroes.
But South Carolina wasn't like that anymore. Now he could trade his vegetable trough for a small garden. Now he could enjoy a green lawn and hot sun. Now he could devote himself to writing.
Osei Chandler, a Brooklyn native and host of the radio show "Roots Music Karamu," met Mungin in 2011, when a woman he was dating brought him to Givhans for brunch.
"We ate from their garden," Chandler said. "He had music playing when we were eating and drinking. We started talking about music and discovered we had a lot in common."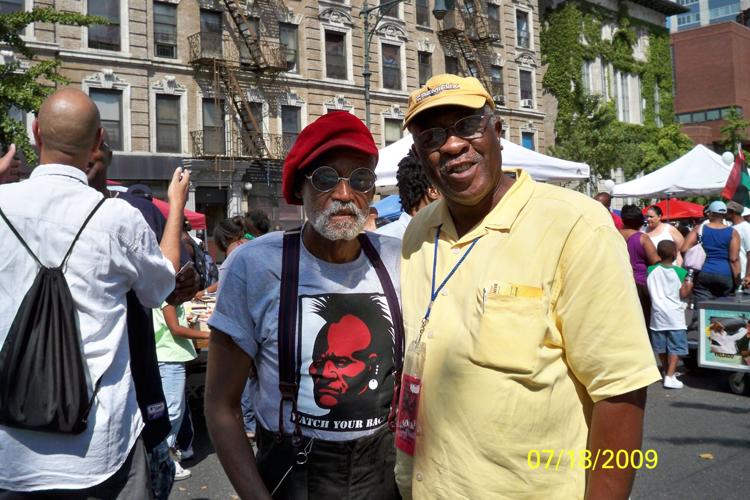 Chandler, who moved from New York City to the Charleston area in 1977, has introduced his friend at poetry readings and book signings; and Mungin has returned the favor by nominating the radio host for inclusion in the Lowcountry Music Hall of Fame, then offering a few words at the induction ceremony last year.
Chandler said reading Mungin's new book about jazz is like taking a tour with a well-informed guide.
"Sometimes it's poetic, sometimes it's like an essay," Chandler said. "It's like an artist having a solo."
Stephen Hoffius, co-organizer of the Black Ink event, said he first became aware of Mungin when both men contributed essays to the first volume of "State of the Heart," a collection of writings on beloved places in South Carolina.
"He wrote about his vegetable garden," Hoffius said, calling the essay "awe-inspiring."
But it's his versatility that impresses Hoffius most.
"He's really passionate about a wide range of subjects," he said. "Partly because of his age and experience, he's really wise. It makes him important for Black Ink. He's kind of a mentor for new authors."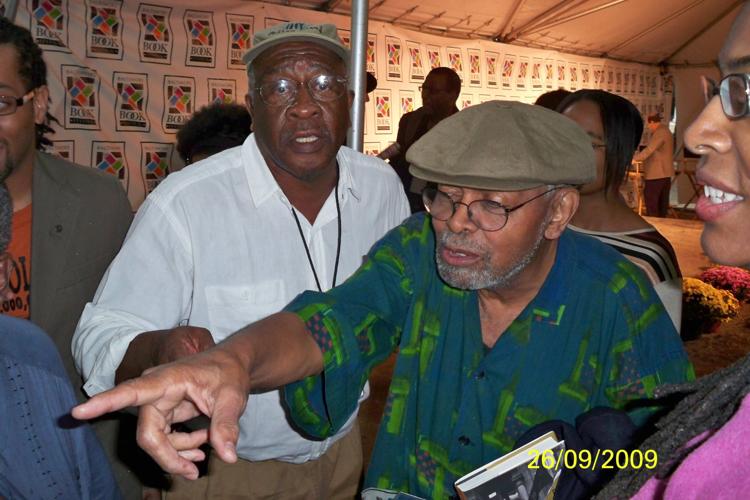 The jazz book "Swing, Hard Bop, Bop and Bebop" could serve as a basis for a musical revue written and produced by students at Allen University in Columbia, he said. The project is spearheaded by Charlene Spearen and professors in the music and drama programs.
At the Black Ink book festival, Mungin will breathe deeply, hoping to shake the last of the lung cancer with which he was diagnosed a year ago and take his place behind piles of his books. He will reminisce about the Black Arts Movement he was part of, and about racism in the military, San Juan Hill, subway adventures and the contradictions of the New South to which he has returned.
And very likely, he will collect material for his next book, whatever that might be.