They are together again.
They were together as children, growing up in the same Pittsburgh neighborhood. They were together as young ballet dancers in training. And they were together at the School of American Ballet in New York City.
Then, for a while, they went their separate, though parallel, ways. But soon enough they were reunited.
So it's not very surprising that Lindy Mandradjieff Fabyanic and Stephen Hanna are together now, in Charleston, mentoring a new generation of dancers at Fabyanic's conservatory in West Ashley.
And it's no great wonder that these two friends, each with extraordinary stage experience, now look forward to the challenge of developing a world-class dance studio so they might nurture the talents and characters of young people just as their teachers nurtured them.
Fabyanic opened Dance Conservatory of Charleston on Ashley Hall Road in May last year, and the school quickly attracted a variety of young dancers interested in ballet, modern, jazz, tap and hip-hop. Putting her impressive Rolodex to use, she invited master teachers such as Ellen Bar, Sean Suozzi, Suki Schorer and Jock Soto to visit Charleston and work with her team.
In recent months, Hanna told her he's ready for a change.
"I was looking for something new, I want to start a family," he said.
He was among the dance stars to accept Fabyanic's invitation to teach a master class (no one can refuse her, he said), so he was familiar with Charleston: with its weather and beaches and friendly people.
Ballet and Broadway had provided him a fantastic career, but now it was time to change its emphasis, to invest in a community, to inspire others. And his friend's new enterprise seemed like the perfect place to do that.
Hanna and his husband, actor Bret Shuford, took the leap this summer. They left the bustle of the Big Apple and moved south.
Currently, they are occupying the Fabyanics' finished room over the garage as they search for permanent accommodations. Shuford will teach at the Musical Theater Center in Mount Pleasant. Hanna will inject professional oomph in the dance conservatory.
Last year, he was but a special guest, in town briefly to lead a master class. Now, he is part of a robust team that includes Fabyanic (ballet), Deanna McBrearty (ballet), Bo Busby (ballet), Ashley Flaner (ballet), Lily Watkins (ballet, contemporary), Monica Ball (jazz, tap, hip-hop), Marka Danielle (modern), Mary Pat Henry (modern) and Mara Mandradjieff (ballet scholar).
The artistic journeys of Hanna and Fabyanic began at a shared, single point and often followed a similar trajectory, diverging significantly twice, but then converging once again in Charleston. So in a sense, this is a story about a happy reunion of friends who shared childhood aspirations, found success in New York City and elsewhere, and now are paying it forward.
'Extra drive'
In 1991, Lindy Mandradjieff was 11 years old and already determined to be a professional ballerina. She was serious, motivated, tireless, disciplined. At the Conservatory of Dance and Music Point Park College where she trained, she was cast as Clara in "The Nutcracker." But no boys were enrolled there, so the teacher brought in Stephen Hanna, about to turn 12, to dance the role of the Prince.
"I was in love!" Lindy said, recalling their introduction. "I wrote a poem about ... how much I wanted to dance with him."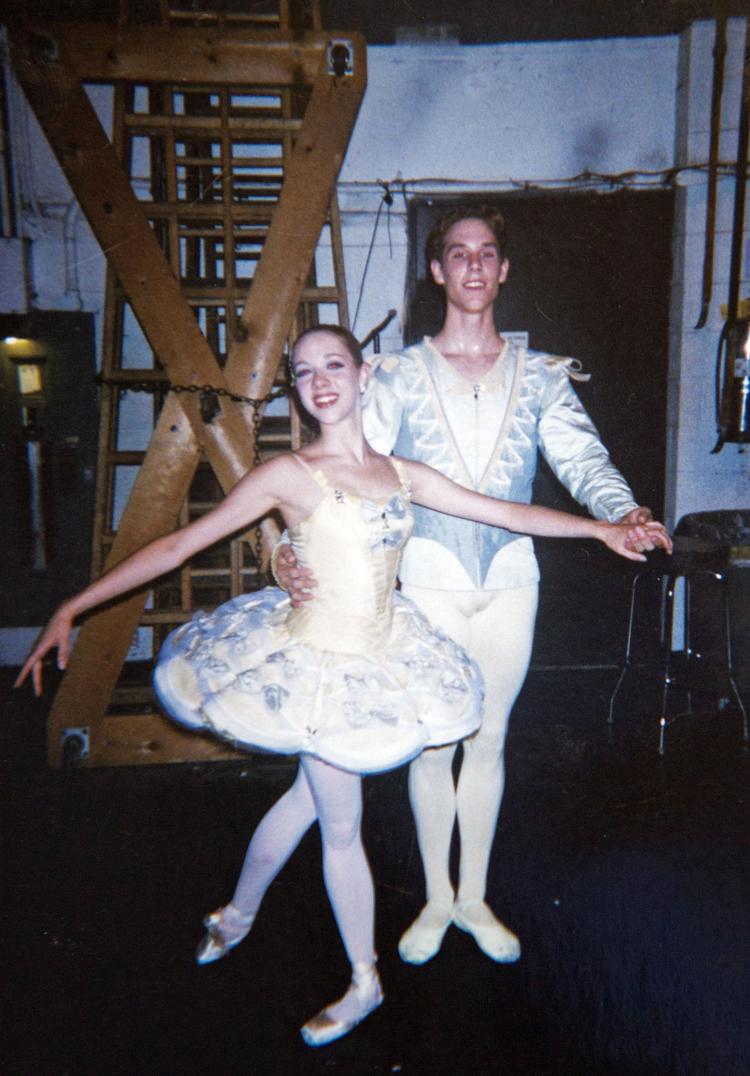 It was, as they say, the start of a beautiful friendship.
"We always matched each other personality-wise and talent-wise," she said. "And we had the same dreams."
He was serious, too, and motivated and tireless and disciplined. He, too, was determined to become a professional ballet dancer. They learned from one another. They performed together a lot: "Nutcracker" productions in 1991 and 1992 and 1993. They set an example for other students.
Their instructor at Point Park, Roberto Munoz, recalled how the young dancers would leave their Pittsburgh school at lunchtime to spend afternoons training with him.
"I had several kids like that," Munoz said. "They don't just have a dream, they really work hard at it. They have extra drive."
Lindy and Stephen displayed plenty of extra drive. And they seemed artistically mature for their age, as if the minds of adults were awhirl inside the heads of 10-year-olds.
"You could connect at a different level," Munoz said, adding that only a few of the young dancers he's worked with exhibit this quality. "They understand (instructions) immediately, with little explanation."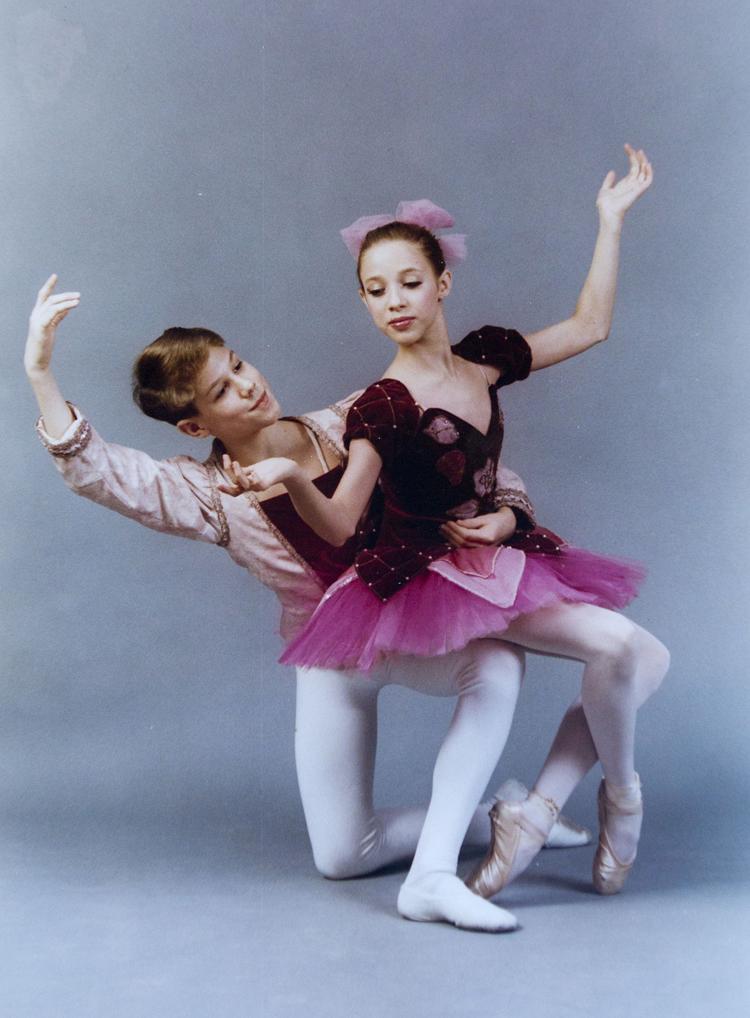 'Prize couple'
By the summer of 1992, the two friends had joined the prestigious School of American Ballet, operated by the New York City Ballet. They were accustomed to working hard and remaining singularly focused, Lindy said.
"We were always ready to go," she said. "It was another reason we liked being together."
They began to understand that, at this level, there was no real gray area: You either performed well or not, your technique either was good or it wasn't. You had to be willing to strive always for perfection.
In partnering class, instructor Jock Soto, a beloved New York City Ballet principal dancer, referred to Lindy and Stephen as his "prize couple," often relying on them to demonstrate the proper way a certain move should be performed.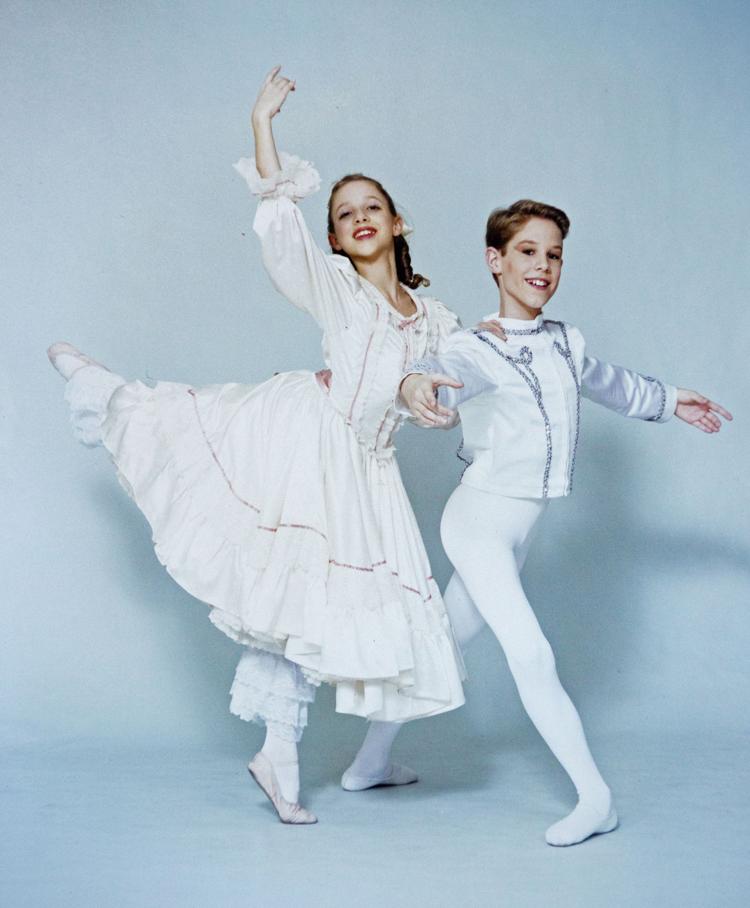 Soto attributed their proficiency in part to good chemistry and motivation, but knew nothing initially of their Pittsburgh background.
"I hadn't realized they had grown up together!" he said.
Soto watched as they got better and better, tackling difficult choreography and managing a demanding schedule.
"They were like sponges, how they just took everything in," he said. "I could see the sort of power and passion they had for ballet."
Good male ballet dancers are few and far between. Visit a random ballet class and you might see only girls. So when an especially talented young male dancer such as Stephen comes along, company directors work extra hard to recruit and retain him.
Stephen spent three full years at SAB before Lindy returned in the summer of 1995 and was asked to stay. They were together as full-time students for two years. As soon as SAB training was completed, Stephen, 17, was invited to become a New York City Ballet apprentice. A few months later he was a full-fledged company member.
At 16, Lindy was faced with a choice: The company's artistic director Peter Martins encouraged her to accept an offer by the San Francisco Ballet. It wasn't that he didn't appreciate her talent, but she was young and short, and there were only so many roles for short dancers.
So off she went. She was on the West Coast for four years, but visited New York and Pittsburgh regularly. Stephen flew to California twice.
In 2001, she was back, a member of the New York City Ballet, embraced by Martins. And despite the significant height difference, Lindy and Stephen danced together a lot: in "Swan Lake," "Sleeping Beauty" and several other productions.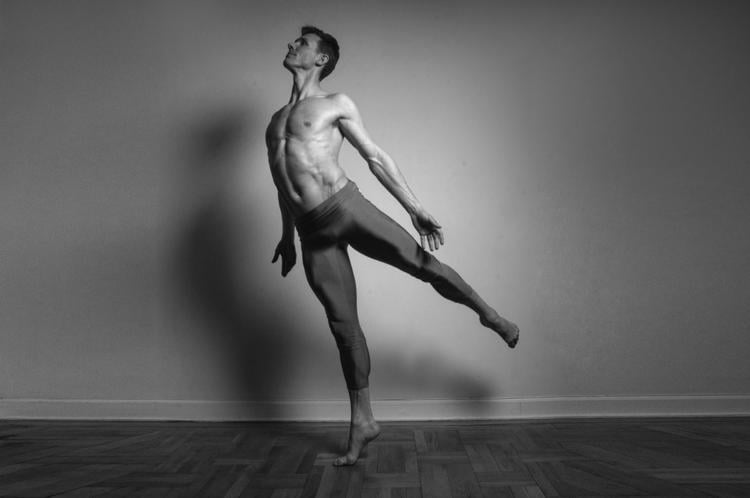 "They were a very natural, trusting couple to see on stage," Soto said. "A dancer can go through life dancing with many, many different ballerinas, like I did. ... You have to have a trust in whoever you're dancing with, you have to have a camaraderie."
That rapport was evident in Lindy and Stephen.
"He was such a natural partner, very strong," Soto said. "When they danced together, she let him dance her. She was very strong, she could hold her own in a solo, but together you have to be one person, and they understood that very well."
When she was 25 years old, Lindy retired as a performing ballerina, moved home, taught dance at Point Park and the Ballet Academy of Pittsburgh, married Matt Fabyanic and had a child, Mason. Stephen's mother, Marcy Hanna, was a reliable babysitter.
Stephen, meanwhile, was promoted to soloist and then principal, continuing to dance with New York City Ballet until 2008, when, he said, "I was starting to feel a little old there." At 27, he was ready to try something different.
That something turned out to be Broadway. He originated the role of adult Billy in the original cast of "Billy Elliot." He appeared in Twyla Tharp's "Come Fly Away." He danced in the Broadway productions of "On the Town," "An American in Paris" and "Hello, Dolly!" And he did a little Off-Broadway work in "Silence: The Musical" and television work in "Pose" on FX. In between musicals, he returned to New York City Ballet for a short stint as a guest artist.
'Born to do this'
In 2014, Matt Fabyanic, an orthopedic surgeon, was offered a job in Charleston, so the family moved south. Next came the twins, Parker and Hudson. And then Lindy's dance studio.
Naturally, she invited Hanna to teach a master class. He found the experience rewarding, and he liked the Lowcountry vibe. The two friends talked about Hanna's future, now that he was again expressing a desire for change. Why not join the conservatory's faculty? Why not teach the next generation of dancers? So that's what he will do, at his friend's studio and at the College of Charleston, where he will serve as an adjunct instructor.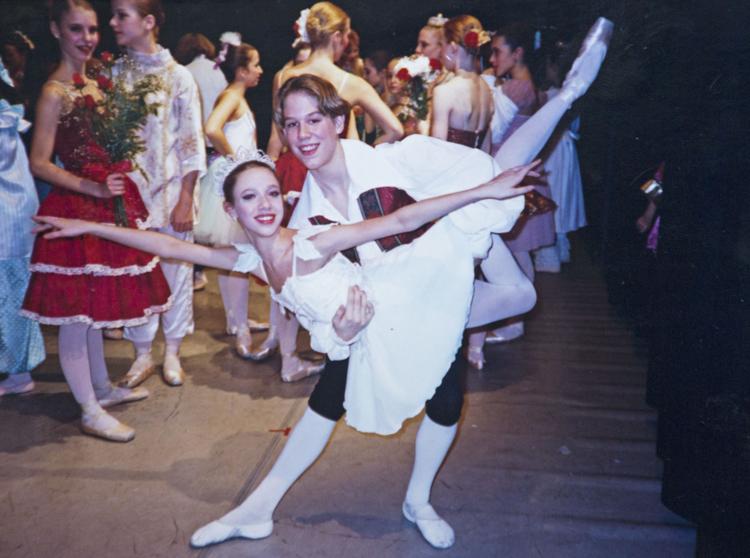 Together, Hanna and Fabyanic will invite a variety of dance stars to Charleston to work with students. Choreographer Darrell Grand Moultrie, who has worked with Savion Glover and Beyonce among many others, will come to town at the end of September. Max Baud, co-director of the Joffrey Ballet School Musical Theater Summer Intensives (and a former Older Billy Elliot in the touring production) will teach a master class. And, former New York City Ballet star Wendy Whelan will pay a visit.
Professional male dancers from Columbia City Ballet will come to Charleston to work with the conservatory's young ballerinas. And the regular faculty will train students not only to dance well but to focus the mind, strengthen the body, collaborate, trust one another, memorize movement, appreciate music, walk tall. For dance is about so much more than the steps.
"They were born to do this," Munoz said. "It's a match made in heaven. Between the two of them, their experiences are quite amazing."